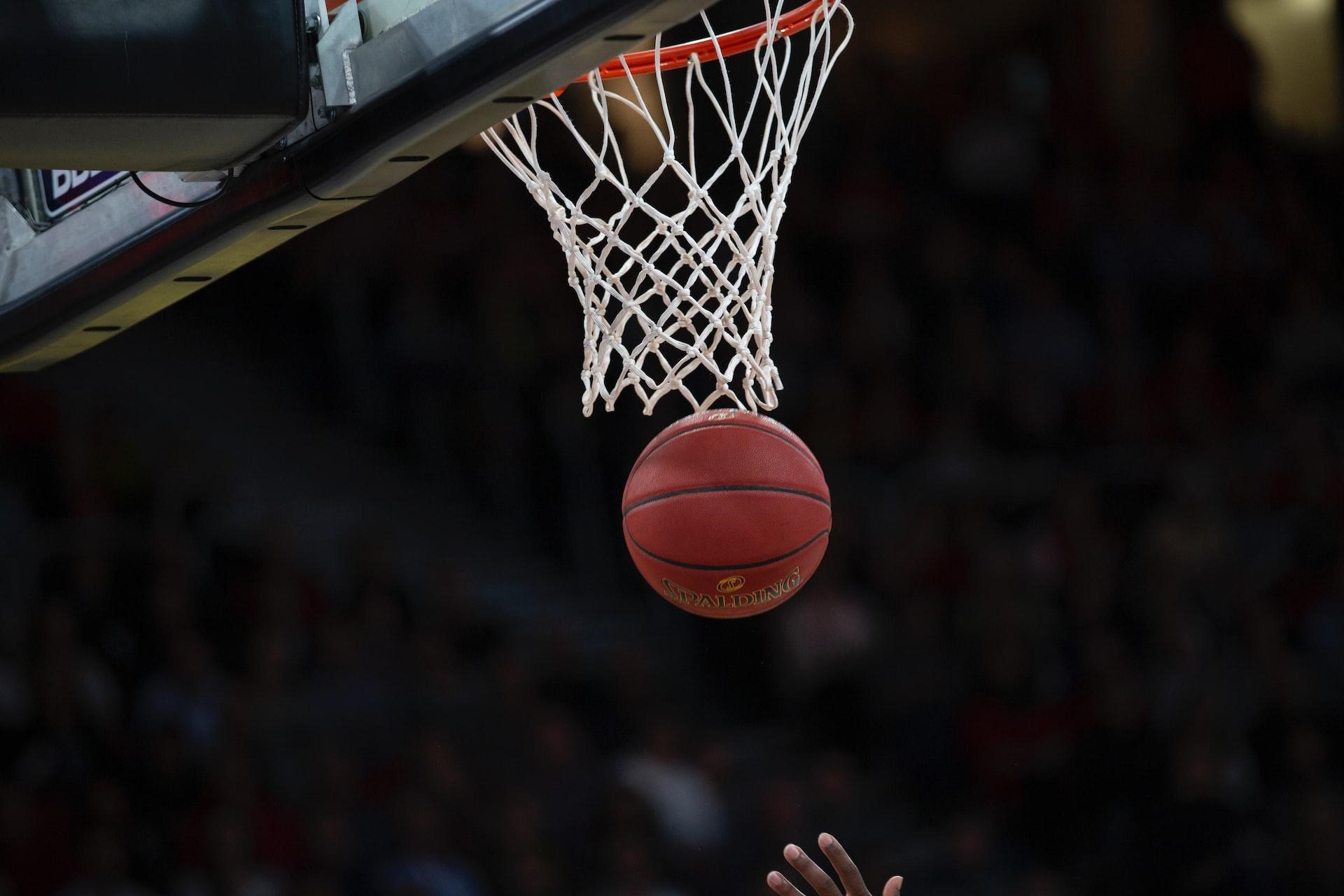 NBA has evolved by a big extent in the last couple of decades
The National Basketball Association (NBA) has steadily grown to include 30 professional basketball franchises
The current NBA organization is broken down into two conferences of three division
Are you a fan of basketball? Do you want to know more about the NBA and how the game has evolved over the years? Look no further! In this article, we will provide an overview of the NBA league, discuss the odds for the 2023 season, and explore how basketball has changed in the last decade.
An Overview of the NBA League
Established in 1946 with just 11 teams, the National Basketball Association (NBA) has steadily grown to include 30 professional basketball franchises throughout North America. The current NBA organization is broken down into two conferences of three divisions, each containing five teams. Over the years, some teams have been added or relocated while others have been removed from the league – making for a truly captivating and ever-evolving sport.
The Western Conference hosts the Northwest, Pacific, and Southwest Divisions, while the Eastern Conference hosts the Atlantic, Central, and Southeast Divisions. In addition, the NBA has established a major international presence with games and programming available in 215 countries and territories in more than 50 languages and merchandise for sale in more than 200.
How Has Basketball Changed Over Time?
Over time, basketball has evolved significantly both on and off the court. On-court changes include an increase in player athleticism due to improved training methods as well as rule changes such as shorter shot clocks and more stringent foul calls, resulting in faster-paced games with higher scoring averages than ever before. Off-court changes include increased revenue generated by television deals and new technologies such as virtual reality, allowing fans to experience games from home or even on their mobile devices.
Who Manages Teams In The NBA?
Teams are managed by general managers who are responsible for making decisions about personnel, including players, coaches, trainers, and scouts etc., budgeting resources such as salaries or marketing expenses, etc., managing team operations such as travel arrangements or practice schedules, etc., and negotiating contracts with other teams or sponsorships, etc.
General managers must have extensive knowledge of basketball rules and regulations as well as business acumen since they are ultimately responsible for ensuring that their team performs well on the court and financially.
What Does It Take To Be Successful In The NBA?
Success in the NBA requires a combination of talent on court and sound management off court. On-court talent includes having players who can score consistently while playing defense effectively. Conversely, off-court management includes a strong understanding of salary cap rules so that teams can maximize their resources while staying within budget constraints set by league regulations.
Good scouting practices so that teams can identify potential stars early on are also crucial to success in today's NBA landscape.
What Are The Orlando Magic's Chances For Success In 2023?
The Orlando Magic had a disappointing 2020-21 season, but they have made some significant moves this offseason which could help them turn things around next year. They've added veteran point guard D'Angelo Russell via trade which should give them more offensive firepower while also improving their defense thanks to his ability to switch onto multiple positions effectively.
They've also added center Mo Bamba, who will provide much-needed rim protection, and forward Aaron Gordon, who should help spread out opposing defenses with his shooting range and solid rebounding numbers when needed. All these moves should give them a good chance at making it back into playoffs next year if they can stay healthy throughout the season.
Looking at the fact that they have a tough road ahead of them for the 2023 season, Orlando Magic odds stand at a 0.3% chance of making the playoffs and a <0.1% chance of winning the NBA Finals.
Takeaway
There is much more involved in being successful in today's NBA landscape than just playing basketball. You need sound management off the court alongside your talent on the court to win championships! With that said, there is still hope for Orlando Magic fans – if they can stay healthy throughout next season, they may very well find themselves back amongst playoff contenders come 2023!
Ukraine War News
Ukraine War News
Ukraine War News
Ukraine War News
Ukraine War News
Ukraine War News
Ukraine War News
Ukraine War News
Ukraine War News
Ukraine War News
Ukraine War News
Ukraine War News
Ukraine War News
Ukraine War News
Ukraine War News
Ukraine War News
Ukraine War News
Ukraine War News
Ukraine War News
Ukraine War News
Ukraine War News
Ukraine War News
Ukraine War News
Ukraine War News
Ukraine War News
Ukraine War News
Ukraine War News
Ukraine War News
Ukraine War News
Ukraine War News
Ukraine War News
Ukraine War News
Ukraine War News
Ukraine War News
Ukraine War News
Ukraine War News
Ukraine War News
Ukraine War News
Ukraine War News
Ukraine War News
Ukraine War News
Ukraine War News
Ukraine War News
Ukraine War News
Ukraine War News
Ukraine War News
Ukraine War News
Ukraine War News
Ukraine War News
Ukraine War News
Ukraine War News
Ukraine War News
Ukraine War News
Ukraine War News
Ukraine War News
Ukraine War News
Ukraine War News
Ukraine War News
Ukraine War News
Ukraine War News
Ukraine War News
Ukraine War News
Ukraine War News
Ukraine War News
Ukraine War News
Ukraine War News
Ukraine War News
Ukraine War News
Ukraine War News
Ukraine War News
Ukraine War News
Ukraine War News
Ukraine War News
Ukraine War News
Ukraine War News
Ukraine War News
Ukraine War News
Ukraine War News
Ukraine War News
Ukraine War News
Ukraine War News
Ukraine War News
Ukraine War News
Ukraine War News
Ukraine War News
Ukraine War News
Ukraine War News
Ukraine War News
Ukraine War News
Ukraine War News
Ukraine War News
Ukraine War News
Ukraine War News
Ukraine War News
Ukraine War News
Ukraine War News
Ukraine War News
Ukraine War News
Ukraine War News
Ukraine War News
Ukraine War News
Ukraine War News
Ukraine War News
Ukraine War News
Ukraine War News
Ukraine War News
Ukraine War News
Ukraine War News
Ukraine War News
Ukraine War News
Ukraine War News
Ukraine War News
Ukraine War News
Ukraine War News
Ukraine War News
Ukraine War News
Ukraine War News
Ukraine War News
Ukraine War News
Ukraine War News
Ukraine War News
Ukraine War News
Ukraine War News
Ukraine War News
Ukraine War News
Ukraine War News
Ukraine War News
Ukraine War News
Ukraine War News
Ukraine War News
Ukraine War News
Ukraine War News
Ukraine War News
Ukraine War News
Ukraine War News
Ukraine War News
Ukraine War News
Ukraine War News
Ukraine War News
Ukraine War News
Ukraine War News
Ukraine War News
Ukraine War News
Ukraine War News
Ukraine War News
Ukraine War News
Ukraine War News
Ukraine War News
Ukraine War News
Ukraine War News
Ukraine War News
Ukraine War News
Ukraine War News
Ukraine War News
Ukraine War News
Ukraine War News
Ukraine War News
Ukraine War News
Ukraine War News
Ukraine War News
Ukraine War News
Ukraine War News
Ukraine War News
Ukraine War News
Ukraine War News
Ukraine War News
Ukraine War News
Ukraine War News
Ukraine War News
Ukraine War News
Ukraine War News
Ukraine War News
Ukraine War News
Ukraine War News
Ukraine War News
Ukraine War News
Ukraine War News
Ukraine War News
Ukraine War News
Ukraine War News
Ukraine War News
Ukraine War News
Ukraine War News
Ukraine War News
Ukraine War News
Ukraine War News
Ukraine War News
Ukraine War News
Ukraine War News
Ukraine War News
Ukraine War News
Ukraine War News
Ukraine War News
Ukraine War News
Ukraine War News
Ukraine War News
Ukraine War News
Ukraine War News
Ukraine War News
Ukraine War News
Ukraine War News
Ukraine War News
Ukraine War News
Ukraine War News
Ukraine War News
Ukraine War News
Ukraine War News
Ukraine War News
Ukraine War News
Ukraine War News
Ukraine War News
Ukraine War News
Ukraine War News
Ukraine War News
Ukraine War News
Ukraine War News
Ukraine War News
Ukraine War News
Ukraine War News
Ukraine War News
Ukraine War News
Ukraine War News
Ukraine War News
Ukraine War News
Ukraine War News
Ukraine War News
Ukraine War News
Ukraine War News
Ukraine War News
Ukraine War News
Ukraine War News
Ukraine War News
Ukraine War News
Ukraine War News
Ukraine War News
Ukraine War News
Ukraine War News
Ukraine War News
Ukraine War News
Ukraine War News
Ukraine War News
Ukraine War News
Ukraine War News
Ukraine War News
Ukraine War News
Ukraine War News
Ukraine War News
Ukraine War News
Ukraine War News
Ukraine War News
Ukraine War News
Ukraine War News
Ukraine War News
Ukraine War News
Ukraine War News
Ukraine War News
Ukraine War News
Ukraine War News
Ukraine War News
Ukraine War News
Ukraine War News
Ukraine War News
Ukraine War News
Ukraine War News
Ukraine War News
Ukraine War News
Ukraine War News
Ukraine War News
Ukraine War News
Ukraine War News
Ukraine War News
Ukraine War News
Ukraine War News
Ukraine War News
Ukraine War News
Ukraine War News
Ukraine War News
Ukraine War News
Ukraine War News
Ukraine War News
Ukraine War News
Ukraine War News
Ukraine War News
Ukraine War News
Ukraine War News
Ukraine War News
Ukraine War News
Ukraine War News
Ukraine War News
Ukraine War News
Ukraine War News
Ukraine War News
Ukraine War News
Ukraine War News
Ukraine War News
Ukraine War News
Ukraine War News
Ukraine War News
Ukraine War News
Ukraine War News
Ukraine War News
Ukraine War News
Ukraine War News
Ukraine War News
Ukraine War News
Ukraine War News
Ukraine War News
Ukraine War News
Ukraine War News
Ukraine War News
Ukraine War News
Ukraine War News
Ukraine War News
Ukraine War News
Ukraine War News
Ukraine War News
Ukraine War News
Ukraine War News
Ukraine War News
Ukraine War News
Ukraine War News
Ukraine War News
Ukraine War News
Ukraine War News
Ukraine War News
Ukraine War News
Ukraine War News
Ukraine War News
Ukraine War News
Ukraine War News
Ukraine War News
Ukraine War News
Ukraine War News
Ukraine War News
Ukraine War News
Ukraine War News
Ukraine War News
Ukraine War News
Ukraine War News
Ukraine War News
Ukraine War News
Ukraine War News
Ukraine War News
Ukraine War News
Ukraine War News
Ukraine War News
Ukraine War News
Ukraine War News
Ukraine War News
Ukraine War News
Ukraine War News
Ukraine War News
Ukraine War News
Ukraine War News
Ukraine War News
Ukraine War News
Ukraine War News
Ukraine War News
Ukraine War News
Ukraine War News
Ukraine War News
Ukraine War News
Ukraine War News
Ukraine War News
Ukraine War News
Ukraine War News
Ukraine War News
Ukraine War News
Ukraine War News
Ukraine War News
Ukraine War News
Ukraine War News
Ukraine War News
Ukraine War News
Ukraine War News
Ukraine War News
Ukraine War News
Ukraine War News
Ukraine War News
Ukraine War News
Ukraine War News
Ukraine War News
Ukraine War News
Ukraine War News
Ukraine War News
Ukraine War News
Ukraine War News
Ukraine War News
Ukraine War News
Ukraine War News
Ukraine War News
Ukraine War News
Ukraine War News
Ukraine War News
Ukraine War News
Ukraine War News
Ukraine War News
Ukraine War News
Ukraine War News
Ukraine War News
Ukraine War News
Ukraine War News
Ukraine War News
Ukraine War News
Ukraine War News
Ukraine War News
Ukraine War News
Ukraine War News
Ukraine War News
Ukraine War News
Ukraine War News
Ukraine War News
Ukraine War News
Ukraine War News
Ukraine War News
Ukraine War News
Ukraine War News
Ukraine War News
Ukraine War News
Ukraine War News
Ukraine War News
Ukraine War News
Ukraine War News
Ukraine War News
Ukraine War News
Ukraine War News
Ukraine War News
Ukraine War News
Ukraine War News
Ukraine War News
Ukraine War News
Ukraine War News
Ukraine War News
Ukraine War News
Ukraine War News
Ukraine War News
Ukraine War News
Ukraine War News
Ukraine War News
Ukraine War News
Ukraine War News
Ukraine War News
Ukraine War News
Ukraine War News
Ukraine War News
Ukraine War News
Ukraine War News
Ukraine War News
Ukraine War News
Ukraine War News
Ukraine War News
Ukraine War News
Ukraine War News
Ukraine War News
Ukraine War News
Ukraine War News
Ukraine War News
Ukraine War News
Ukraine War News
Ukraine War News
Ukraine War News
Ukraine War News
Ukraine War News
Ukraine War News
Ukraine War News
Ukraine War News
Ukraine War News
Ukraine War News
Ukraine War News
Ukraine War News
Ukraine War News
Ukraine War News
Ukraine War News
Ukraine War News
Ukraine War News
Ukraine War News
Ukraine War News
Ukraine War News
Ukraine War News
Ukraine War News
Ukraine War News
Ukraine War News
Ukraine War News
Ukraine War News
Ukraine War News
Ukraine War News
Ukraine War News
Ukraine War News
Ukraine War News
Ukraine War News
Ukraine War News
Ukraine War News
Ukraine War News
Ukraine War News
Ukraine War News
Ukraine War News
Ukraine War News
Ukraine War News
Ukraine War News
Ukraine War News
Ukraine War News
Ukraine War News
Ukraine War News
Ukraine War News
Ukraine War News
Ukraine War News
Ukraine War News
Ukraine War News
Ukraine War News
Ukraine War News
Ukraine War News
Ukraine War News
Ukraine War News
Ukraine War News
Ukraine War News
Ukraine War News
Ukraine War News
Ukraine War News
Ukraine War News
Ukraine War News
Ukraine War News
Ukraine War News
Ukraine War News
Ukraine War News
Ukraine War News
Ukraine War News
Ukraine War News
Ukraine War News
Ukraine War News
Ukraine War News
Ukraine War News
Ukraine War News
Ukraine War News
Ukraine War News
Ukraine War News
Ukraine War News
Ukraine War News
Ukraine War News
Ukraine War News
Ukraine War News
Ukraine War News
Ukraine War News
Ukraine War News
Ukraine War News
Ukraine War News
Ukraine War News
Ukraine War News
Ukraine War News
Ukraine War News
Ukraine War News
Ukraine War News
Ukraine War News
Ukraine War News
Ukraine War News
Ukraine War News
Ukraine War News
Ukraine War News
Ukraine War News
Ukraine War News
Ukraine War News
Ukraine War News
Ukraine War News
Ukraine War News
Ukraine War News
Ukraine War News
Ukraine War News
Ukraine War News
Ukraine War News
Ukraine War News
Ukraine War News
Ukraine War News
Ukraine War News
Ukraine War News
Ukraine War News
Ukraine War News
Ukraine War News
Ukraine War News
Ukraine War News
Ukraine War News
Ukraine War News
Ukraine War News
Ukraine War News
Ukraine War News
Ukraine War News
Ukraine War News
Ukraine War News
Ukraine War News
Ukraine War News
Ukraine War News
Ukraine War News
Ukraine War News
Ukraine War News
Ukraine War News
Ukraine War News
Ukraine War News
Ukraine War News
Ukraine War News
Ukraine War News
Ukraine War News
Ukraine War News
Ukraine War News
Ukraine War News
Ukraine War News
Ukraine War News
Ukraine War News
Ukraine War News
Ukraine War News
Ukraine War News
Ukraine War News
Ukraine War News
Ukraine War News
Ukraine War News
Ukraine War News
Ukraine War News
Ukraine War News
Ukraine War News
Ukraine War News
Ukraine War News
Ukraine War News
Ukraine War News
Ukraine War News
Ukraine War News
Ukraine War News
Ukraine War News
Ukraine War News
Ukraine War News
Ukraine War News
Ukraine War News
Ukraine War News
Ukraine War News
Ukraine War News
Ukraine War News
Ukraine War News
Ukraine War News
Ukraine War News
Ukraine War News
Ukraine War News
Ukraine War News
Ukraine War News
Ukraine War News
Ukraine War News
Ukraine War News
Ukraine War News
Ukraine War News
Ukraine War News
Ukraine War News
Ukraine War News
Ukraine War News
Ukraine War News
Ukraine War News
Ukraine War News
Ukraine War News
Ukraine War News
Ukraine War News
Ukraine War News
Ukraine War News
Ukraine War News
Ukraine War News
Ukraine War News
Ukraine War News
Ukraine War News
Ukraine War News
Ukraine War News
Ukraine War News
Ukraine War News
Ukraine War News
Ukraine War News
Ukraine War News
Ukraine War News
Ukraine War News
Ukraine War News
Ukraine War News
Ukraine War News
Ukraine War News
Ukraine War News
Ukraine War News
Ukraine War News
Ukraine War News
Ukraine War News
Ukraine War News
Ukraine War News
Ukraine War News
Ukraine War News
Ukraine War News
Ukraine War News
Ukraine War News
Ukraine War News
Ukraine War News
Ukraine War News
Ukraine War News
Ukraine War News
Ukraine War News
Ukraine War News
Ukraine War News
Ukraine War News
Ukraine War News
Ukraine War News
Ukraine War News
Ukraine War News
Ukraine War News
Ukraine War News
Ukraine War News
Ukraine War News
Ukraine War News
Ukraine War News
Ukraine War News
Ukraine War News
Ukraine War News
Ukraine War News
Ukraine War News
Ukraine War News
Ukraine War News
Ukraine War News
Ukraine War News
Ukraine War News
Ukraine War News
Ukraine War News
Ukraine War News
Ukraine War News
Ukraine War News
Ukraine War News
Ukraine War News
Ukraine War News
Ukraine War News
Ukraine War News
Ukraine War News
Ukraine War News
Ukraine War News
Ukraine War News
Ukraine War News
Ukraine War News
Ukraine War News
Ukraine War News
Ukraine War News
Ukraine War News
Ukraine War News
Ukraine War News
Ukraine War News
Ukraine War News
Ukraine War News
Ukraine War News
Ukraine War News
Ukraine War News
Ukraine War News
Ukraine War News
Ukraine War News
Ukraine War News
Ukraine War News
Ukraine War News
Ukraine War News
Ukraine War News
Ukraine War News
Ukraine War News
Ukraine War News
Ukraine War News
Ukraine War News
Ukraine War News
Ukraine War News
Ukraine War News
Ukraine War News
Ukraine War News
Ukraine War News
Ukraine War News
Ukraine War News
Ukraine War News
Ukraine War News
Ukraine War News
Ukraine War News
Ukraine War News
Ukraine War News
Ukraine War News
Ukraine War News
Ukraine War News
Ukraine War News
Ukraine War News
Ukraine War News
Ukraine War News
Ukraine War News
Ukraine War News
Ukraine War News
Ukraine War News
Ukraine War News
Ukraine War News
Ukraine War News
Ukraine War News
Ukraine War News
Ukraine War News
Ukraine War News
Ukraine War News
Ukraine War News
Ukraine War News
Ukraine War News
Ukraine War News
Ukraine War News
Ukraine War News
Ukraine War News
Ukraine War News
Ukraine War News
Ukraine War News
Ukraine War News
Ukraine War News
Ukraine War News
Ukraine War News
Ukraine War News
Ukraine War News
Ukraine War News
Ukraine War News
Ukraine War News
Ukraine War News
Ukraine War News
Ukraine War News
Ukraine War News
Ukraine War News
Ukraine War News
Ukraine War News
Ukraine War News
Ukraine War News
Ukraine War News
Ukraine War News
Ukraine War News
Ukraine War News
Ukraine War News
Ukraine War News
Ukraine War News
Ukraine War News
Ukraine War News
Ukraine War News
Ukraine War News
Ukraine War News
Ukraine War News
Ukraine War News
Ukraine War News
Ukraine War News
Ukraine War News
Ukraine War News
Ukraine War News
Ukraine War News
Ukraine War News
Ukraine War News
Ukraine War News
Ukraine War News
Ukraine War News
Ukraine War News
Ukraine War News
Ukraine War News
Ukraine War News
Ukraine War News
Ukraine War News
Ukraine War News
Ukraine War News
Ukraine War News
Ukraine War News
Ukraine War News
Ukraine War News
Ukraine War News
Ukraine War News
Ukraine War News
Ukraine War News
Ukraine War News
Ukraine War News
Ukraine War News
Ukraine War News
Ukraine War News
Ukraine War News
Ukraine War News
Ukraine War News
Ukraine War News
Ukraine War News
Ukraine War News
Ukraine War News
Ukraine War News
Ukraine War News
Ukraine War News
Ukraine War News
Ukraine War News
Ukraine War News
Ukraine War News
Ukraine War News
Ukraine War News
Ukraine War News
Ukraine War News
Ukraine War News
Ukraine War News
Ukraine War News
Ukraine War News
Ukraine War News
Ukraine War News
Ukraine War News
Ukraine War News
Ukraine War News
Ukraine War News
Ukraine War News
Ukraine War News
Ukraine War News
Ukraine War News
Ukraine War News
Ukraine War News
Ukraine War News
Ukraine War News
Ukraine War News
Ukraine War News
Ukraine War News
Ukraine War News
Ukraine War News
Ukraine War News
Ukraine War News
Ukraine War News
Ukraine War News
Ukraine War News
Ukraine War News
Ukraine War News
Ukraine War News
Ukraine War News
Ukraine War News
Ukraine War News
Ukraine War News
Ukraine War News
Ukraine War News
Ukraine War News
Ukraine War News
Ukraine War News
Ukraine War News
Ukraine War News
Ukraine War News
Ukraine War News
Ukraine War News
Ukraine War News
Ukraine War News
Ukraine War News
Ukraine War News
Ukraine War News
Ukraine War News
Ukraine War News
Ukraine War News
Ukraine War News
Ukraine War News
Ukraine War News
Ukraine War News
Ukraine War News
Ukraine War News
Ukraine War News
Ukraine War News
Ukraine War News
Ukraine War News
Ukraine War News
Ukraine War News
Ukraine War News
Ukraine War News
Ukraine War News
Ukraine War News
Ukraine War News
Ukraine War News
Ukraine War News
Ukraine War News
Ukraine War News
Ukraine War News
Ukraine War News
Ukraine War News
Ukraine War News
Ukraine War News
Ukraine War News
Ukraine War News
Ukraine War News
Ukraine War News
Ukraine War News
Ukraine War News
Ukraine War News
Ukraine War News
Ukraine War News
Ukraine War News
Ukraine War News
Ukraine War News
Ukraine War News
Ukraine War News
Ukraine War News
Ukraine War News
Ukraine War News
Ukraine War News
Ukraine War News
Ukraine War News
Ukraine War News
Ukraine War News
Ukraine War News
Ukraine War News
Ukraine War News
Ukraine War News
Ukraine War News
Ukraine War News
Ukraine War News
Ukraine War News
Ukraine War News
Ukraine War News
Ukraine War News
Ukraine War News
Ukraine War News
Ukraine War News
Ukraine War News
Ukraine War News
Ukraine War News
Ukraine War News
Ukraine War News
Ukraine War News
Ukraine War News
Ukraine War News
Ukraine War News
Ukraine War News
Ukraine War News
Ukraine War News
Ukraine War News
Ukraine War News
Ukraine War News
Ukraine War News
Ukraine War News
Ukraine War News
Ukraine War News
Ukraine War News
Ukraine War News
Ukraine War News
Ukraine War News
Ukraine War News
Ukraine War News
Ukraine War News
Ukraine War News
Ukraine War News
Ukraine War News
Ukraine War News
Ukraine War News
Ukraine War News
Ukraine War News
Ukraine War News
Ukraine War News
Ukraine War News
Ukraine War News
Ukraine War News
Ukraine War News
Ukraine War News
Ukraine War News
Ukraine War News
Ukraine War News
Ukraine War News
Ukraine War News
Ukraine War News
Ukraine War News
Ukraine War News
Ukraine War News
Ukraine War News
Ukraine War News
Ukraine War News
Ukraine War News
Ukraine War News
Ukraine War News
Ukraine War News
Ukraine War News
Ukraine War News
Ukraine War News
Ukraine War News
Ukraine War News
Ukraine War News
Ukraine War News
Ukraine War News
Ukraine War News
Ukraine War News
Ukraine War News
Ukraine War News
Ukraine War News
Ukraine War News
Ukraine War News
Ukraine War News
Ukraine War News
Ukraine War News
Ukraine War News
Ukraine War News
Ukraine War News
Ukraine War News
Ukraine War News
Ukraine War News
Ukraine War News
Ukraine War News
Ukraine War News
Ukraine War News
Ukraine War News
Ukraine War News
Ukraine War News
Ukraine War News
Ukraine War News
Ukraine War News
Ukraine War News
Ukraine War News
Ukraine War News
Ukraine War News
Ukraine War News
Ukraine War News
Ukraine War News
Ukraine War News
Ukraine War News
Ukraine War News
Ukraine War News
Ukraine War News
Ukraine War News
Ukraine War News
Ukraine War News
Ukraine War News
Ukraine War News
Ukraine War News
Ukraine War News
Ukraine War News
Ukraine War News
Ukraine War News
Ukraine War News
Ukraine War News
Ukraine War News
Ukraine War News
Ukraine War News
Ukraine War News
Ukraine War News
Ukraine War News
Ukraine War News
Ukraine War News
Ukraine War News
Ukraine War News
Ukraine War News
Ukraine War News
Ukraine War News
Ukraine War News
Ukraine War News
Ukraine War News
Ukraine War News
Ukraine War News
Ukraine War News
Ukraine War News
Ukraine War News
Ukraine War News
Ukraine War News
Ukraine War News
Ukraine War News
Ukraine War News
Ukraine War News
Ukraine War News
Ukraine War News
Ukraine War News
Ukraine War News
Ukraine War News
Ukraine War News
Ukraine War News
Ukraine War News
Ukraine War News
Ukraine War News
Ukraine War News
Ukraine War News
Ukraine War News
Ukraine War News
Ukraine War News
Ukraine War News
Ukraine War News
Ukraine War News
Ukraine War News
Ukraine War News
Ukraine War News
Ukraine War News
Ukraine War News
Ukraine War News
Ukraine War News
Ukraine War News
Ukraine War News
Ukraine War News
Ukraine War News
Ukraine War News
Ukraine War News
Ukraine War News
Ukraine War News
Ukraine War News
Ukraine War News
Ukraine War News
Ukraine War News
Ukraine War News
Ukraine War News
Ukraine War News
Ukraine War News
Ukraine War News
Ukraine War News
Ukraine War News
Ukraine War News
Ukraine War News
Ukraine War News
Ukraine War News
Ukraine War News
Ukraine War News
Ukraine War News
Ukraine War News
Ukraine War News
Ukraine War News
Ukraine War News
Ukraine War News
Ukraine War News
Ukraine War News
Ukraine War News
Ukraine War News
Ukraine War News
Ukraine War News
Ukraine War News
Ukraine War News
Ukraine War News
Ukraine War News
Ukraine War News
Ukraine War News
Ukraine War News
Ukraine War News
Ukraine War News
Ukraine War News
Ukraine War News
Ukraine War News
Ukraine War News
Ukraine War News
Ukraine War News
Ukraine War News
Ukraine War News
Ukraine War News
Ukraine War News
Ukraine War News
Ukraine War News
Ukraine War News
Ukraine War News
Ukraine War News
Ukraine War News
Ukraine War News
Ukraine War News
Ukraine War News
Ukraine War News
Ukraine War News
Ukraine War News
Ukraine War News
Ukraine War News
Ukraine War News
Ukraine War News
Ukraine War News
Ukraine War News
Ukraine War News
Ukraine War News
Ukraine War News
Ukraine War News
Ukraine War News
Ukraine War News
Ukraine War News
Ukraine War News
Ukraine War News
Ukraine War News
Ukraine War News
Ukraine War News
Ukraine War News
Ukraine War News
Ukraine War News
Ukraine War News
Ukraine War News
Ukraine War News
Ukraine War News
Ukraine War News
Ukraine War News
Ukraine War News
Ukraine War News
Ukraine War News
Ukraine War News
Ukraine War News
Ukraine War News
Ukraine War News
Ukraine War News
Ukraine War News
Ukraine War News
Ukraine War News
Ukraine War News
Ukraine War News
Ukraine War News
Ukraine War News
Ukraine War News
Ukraine War News
Ukraine War News
Ukraine War News
Ukraine War News
Ukraine War News
Ukraine War News
Ukraine War News
Ukraine War News
Ukraine War News
Ukraine War News
Ukraine War News
Ukraine War News
Ukraine War News
Ukraine War News
Ukraine War News
Ukraine War News
Ukraine War News
Ukraine War News
Ukraine War News
Ukraine War News
Ukraine War News
Ukraine War News
Ukraine War News
Ukraine War News
Ukraine War News
Ukraine War News
Ukraine War News
Ukraine War News
Ukraine War News
Ukraine War News
Ukraine War News
Ukraine War News
Ukraine War News
Ukraine War News
Ukraine War News
Ukraine War News
Ukraine War News
Ukraine War News
Ukraine War News
Ukraine War News
Ukraine War News
Ukraine War News
Ukraine War News
Ukraine War News
Ukraine War News
Ukraine War News
Ukraine War News
Ukraine War News
Ukraine War News
Ukraine War News
Ukraine War News
Ukraine War News
Ukraine War News
Ukraine War News
Ukraine War News
Ukraine War News
Ukraine War News
Ukraine War News
Ukraine War News
Ukraine War News
Ukraine War News
Ukraine War News
Ukraine War News
Ukraine War News
Ukraine War News
Ukraine War News
Ukraine War News
Ukraine War News
Ukraine War News
Ukraine War News
Ukraine War News
Ukraine War News
Ukraine War News
Ukraine War News
Ukraine War News
Ukraine War News
Ukraine War News
Ukraine War News
Ukraine War News
Ukraine War News
Ukraine War News
Ukraine War News
Ukraine War News
Ukraine War News
Ukraine War News
Ukraine War News
Ukraine War News
Ukraine War News
Ukraine War News
Ukraine War News
Ukraine War News
Ukraine War News
Ukraine War News
Ukraine War News
Ukraine War News
Ukraine War News
Ukraine War News
Ukraine War News
Ukraine War News
Ukraine War News
Ukraine War News
Ukraine War News
Ukraine War News
Ukraine War News
Ukraine War News
Ukraine War News
Ukraine War News
Ukraine War News
Ukraine War News
Ukraine War News
Ukraine War News
Ukraine War News
Ukraine War News
Ukraine War News
Ukraine War News
Ukraine War News
Ukraine War News
Ukraine War News
Ukraine War News
Ukraine War News
Ukraine War News
Ukraine War News
Ukraine War News
Ukraine War News
Ukraine War News
Ukraine War News
Ukraine War News
Ukraine War News
Ukraine War News
Ukraine War News
Ukraine War News
Ukraine War News
Ukraine War News
Ukraine War News
Ukraine War News
Ukraine War News
Ukraine War News
Ukraine War News
Ukraine War News
Ukraine War News
Ukraine War News
Ukraine War News
Ukraine War News
Ukraine War News
Ukraine War News
Ukraine War News
Ukraine War News
Ukraine War News
Ukraine War News
Ukraine War News
Ukraine War News
Ukraine War News
Ukraine War News
Ukraine War News
Ukraine War News
Ukraine War News
Ukraine War News
Ukraine War News
Ukraine War News
Ukraine War News
Ukraine War News
Ukraine War News
Ukraine War News
Ukraine War News
Ukraine War News
Ukraine War News
Ukraine War News
Ukraine War News
Ukraine War News
Ukraine War News
Ukraine War News
Ukraine War News
Ukraine War News
Ukraine War News
Ukraine War News
Ukraine War News
Ukraine War News
Ukraine War News
Ukraine War News
Ukraine War News
Ukraine War News
Ukraine War News
Ukraine War News
Ukraine War News
Ukraine War News
Ukraine War News
Ukraine War News
Ukraine War News
Ukraine War News
Ukraine War News
Ukraine War News
Ukraine War News
Ukraine War News
Ukraine War News
Ukraine War News
Ukraine War News
Ukraine War News
Ukraine War News
Ukraine War News
Ukraine War News
Ukraine War News
Ukraine War News
Ukraine War News
Ukraine War News
Ukraine War News
Ukraine War News
Ukraine War News
Ukraine War News
Ukraine War News
Ukraine War News
Ukraine War News
Ukraine War News
Ukraine War News
Ukraine War News
Ukraine War News
Ukraine War News
Ukraine War News
Ukraine War News
Ukraine War News
Ukraine War News
Ukraine War News
Ukraine War News
Ukraine War News
Ukraine War News
Ukraine War News
Ukraine War News
Ukraine War News
Ukraine War News
Ukraine War News
Ukraine War News
Ukraine War News
Ukraine War News
Ukraine War News
Ukraine War News
Ukraine War News
Ukraine War News
Ukraine War News
Ukraine War News
Ukraine War News
Ukraine War News
Ukraine War News
Ukraine War News
Ukraine War News
Ukraine War News
Ukraine War News
Ukraine War News
Ukraine War News
Ukraine War News
Ukraine War News
Ukraine War News
Ukraine War News
Ukraine War News
Ukraine War News
Ukraine War News
Ukraine War News
Ukraine War News
Ukraine War News
Ukraine War News
Ukraine War News
Ukraine War News
Ukraine War News
Ukraine War News
Ukraine War News
Ukraine War News
Ukraine War News
Ukraine War News
Ukraine War News
Ukraine War News
Ukraine War News
Ukraine War News
Ukraine War News
Ukraine War News
Ukraine War News
Ukraine War News
Ukraine War News
Ukraine War News
Ukraine War News
Ukraine War News
Ukraine War News
Ukraine War News
Ukraine War News
Ukraine War News
Ukraine War News
Ukraine War News
Ukraine War News
Ukraine War News
Ukraine War News
Ukraine War News
Ukraine War News
Ukraine War News
Ukraine War News
Ukraine War News
Ukraine War News
Ukraine War News
Ukraine War News
Ukraine War News
Ukraine War News
Ukraine War News
Ukraine War News
Ukraine War News
Ukraine War News
Ukraine War News
Ukraine War News
Ukraine War News
Ukraine War News
Ukraine War News
Ukraine War News
Ukraine War News
Ukraine War News
Ukraine War News
Ukraine War News
Ukraine War News
Ukraine War News
Ukraine War News
Ukraine War News
Ukraine War News
Ukraine War News
Ukraine War News
Ukraine War News
Ukraine War News
Ukraine War News
Ukraine War News
Ukraine War News
Ukraine War News
Ukraine War News
Ukraine War News
Ukraine War News
Ukraine War News
Ukraine War News
Ukraine War News
Ukraine War News
Ukraine War News
Ukraine War News
Ukraine War News
Ukraine War News
Ukraine War News
Ukraine War News
Ukraine War News
Ukraine War News
Ukraine War News
Ukraine War News
Ukraine War News
Ukraine War News
Ukraine War News
Ukraine War News
Ukraine War News
Ukraine War News
Ukraine War News
Ukraine War News
Ukraine War News
Ukraine War News
Ukraine War News
Ukraine War News
Ukraine War News
Ukraine War News
Ukraine War News
Ukraine War News
Ukraine War News
Ukraine War News
Ukraine War News
Ukraine War News
Ukraine War News
Ukraine War News
Ukraine War News
Ukraine War News
Ukraine War News
Ukraine War News
Ukraine War News
Ukraine War News
Ukraine War News
Ukraine War News
Ukraine War News
Ukraine War News
Ukraine War News
Ukraine War News
Ukraine War News
Ukraine War News
Ukraine War News
Ukraine War News
Ukraine War News
Ukraine War News
Ukraine War News
Ukraine War News
Ukraine War News
Ukraine War News
Ukraine War News
Ukraine War News
Ukraine War News
Ukraine War News
Ukraine War News
Ukraine War News
Ukraine War News
Ukraine War News
Ukraine War News
Ukraine War News
Ukraine War News
Ukraine War News
Ukraine War News
Ukraine War News
Ukraine War News
Ukraine War News
Ukraine War News
Ukraine War News
Ukraine War News
Ukraine War News
Ukraine War News
Ukraine War News
Ukraine War News
Ukraine War News
Ukraine War News
Ukraine War News
Ukraine War News
Ukraine War News
Ukraine War News
Ukraine War News
Ukraine War News
Ukraine War News
Ukraine War News
Ukraine War News
Ukraine War News
Ukraine War News
Ukraine War News
Ukraine War News
Ukraine War News
Ukraine War News
Ukraine War News
Ukraine War News
Ukraine War News
Ukraine War News
Ukraine War News
Ukraine War News
Ukraine War News
Ukraine War News
Ukraine War News
Ukraine War News
Ukraine War News
Ukraine War News
Ukraine War News
Ukraine War News
Ukraine War News
Ukraine War News
Ukraine War News
Ukraine War News
Ukraine War News
Ukraine War News
Ukraine War News
Ukraine War News
Ukraine War News
Ukraine War News
Ukraine War News
Ukraine War News
Ukraine War News
Ukraine War News
Ukraine War News
Ukraine War News
Ukraine War News
Ukraine War News
Ukraine War News
Ukraine War News
Ukraine War News
Ukraine War News
Ukraine War News
Ukraine War News
Ukraine War News
Ukraine War News
Ukraine War News
Ukraine War News
Ukraine War News
Ukraine War News
Ukraine War News
Ukraine War News
Ukraine War News
Ukraine War News
Ukraine War News
Ukraine War News
Ukraine War News
Ukraine War News
Ukraine War News
Ukraine War News
Ukraine War News
Ukraine War News
Ukraine War News
Ukraine War News
Ukraine War News
Ukraine War News
Ukraine War News
Ukraine War News
Ukraine War News
Ukraine War News
Ukraine War News
Ukraine War News
Ukraine War News
Ukraine War News
Ukraine War News
Ukraine War News
Ukraine War News
Ukraine War News
Ukraine War News
Ukraine War News
Ukraine War News
Ukraine War News
Ukraine War News
Ukraine War News
Ukraine War News
Ukraine War News
Ukraine War News
Ukraine War News
Ukraine War News
Ukraine War News
Ukraine War News
Ukraine War News
Ukraine War News
Ukraine War News
Ukraine War News
Ukraine War News
Ukraine War News
Ukraine War News
Ukraine War News
Ukraine War News
Ukraine War News
Ukraine War News
Ukraine War News
Ukraine War News
Ukraine War News
Ukraine War News
Ukraine War News
Ukraine War News
Ukraine War News
Ukraine War News
Ukraine War News
Ukraine War News
Ukraine War News
Ukraine War News
Ukraine War News
Ukraine War News
Ukraine War News
Ukraine War News
Ukraine War News
Ukraine War News
Ukraine War News
Ukraine War News
Ukraine War News
Ukraine War News
Ukraine War News
Ukraine War News
Ukraine War News
Ukraine War News
Ukraine War News
Ukraine War News
Ukraine War News
Ukraine War News
Ukraine War News
Ukraine War News
Ukraine War News
Ukraine War News
Ukraine War News
Ukraine War News
Ukraine War News
Ukraine War News
Ukraine War News
Ukraine War News
Ukraine War News
Ukraine War News
Ukraine War News
Ukraine War News
Ukraine War News
Ukraine War News
Ukraine War News
Ukraine War News
Ukraine War News
Ukraine War News
Ukraine War News
Ukraine War News
Ukraine War News
Ukraine War News
Ukraine War News
Ukraine War News
Ukraine War News
Ukraine War News
Ukraine War News
Ukraine War News
Ukraine War News
Ukraine War News
Ukraine War News
Ukraine War News
Ukraine War News
Ukraine War News
Ukraine War News
Ukraine War News
Ukraine War News
Ukraine War News
Ukraine War News
Ukraine War News
Ukraine War News
Ukraine War News
Ukraine War News
Ukraine War News
Ukraine War News
Ukraine War News
Ukraine War News
Ukraine War News
Ukraine War News
Ukraine War News
Ukraine War News
Ukraine War News
Ukraine War News
Ukraine War News
Ukraine War News
Ukraine War News
Ukraine War News
Ukraine War News
Ukraine War News
Ukraine War News
Ukraine War News
Ukraine War News
Ukraine War News
Ukraine War News
Ukraine War News
Ukraine War News
Ukraine War News
Ukraine War News
Ukraine War News
Ukraine War News
Ukraine War News
Ukraine War News
Ukraine War News
Ukraine War News
Ukraine War News
Ukraine War News
Ukraine War News
Ukraine War News
Ukraine War News
Ukraine War News
Ukraine War News
Ukraine War News
Ukraine War News
Ukraine War News
Ukraine War News
Ukraine War News
Ukraine War News
Ukraine War News
Ukraine War News
Ukraine War News
Ukraine War News
Ukraine War News
Ukraine War News
Ukraine War News
Ukraine War News
Ukraine War News
Ukraine War News
Ukraine War News
Ukraine War News
Ukraine War News
Ukraine War News
Ukraine War News
Ukraine War News
Ukraine War News
Ukraine War News
Ukraine War News
Ukraine War News
Ukraine War News
Ukraine War News
Ukraine War News
Ukraine War News
Ukraine War News
Ukraine War News
Ukraine War News
Ukraine War News
Ukraine War News
Ukraine War News
Ukraine War News
Ukraine War News
Ukraine War News
Ukraine War News
Ukraine War News
Ukraine War News
Ukraine War News
Ukraine War News
Ukraine War News
Ukraine War News
Ukraine War News
Ukraine War News
Ukraine War News
Ukraine War News
Ukraine War News
Ukraine War News
Ukraine War News
Ukraine War News
Ukraine War News
Ukraine War News
Ukraine War News
Ukraine War News
Ukraine War News
Ukraine War News
Ukraine War News
Ukraine War News
Ukraine War News
Ukraine War News
Ukraine War News
Ukraine War News
Ukraine War News
Ukraine War News
Ukraine War News
Ukraine War News
Ukraine War News
Ukraine War News
Ukraine War News
Ukraine War News
Ukraine War News
Ukraine War News
Ukraine War News
Ukraine War News
Ukraine War News
Ukraine War News
Ukraine War News
Ukraine War News
Ukraine War News
Ukraine War News
Ukraine War News
Ukraine War News
Ukraine War News
Ukraine War News
Ukraine War News
Ukraine War News
Ukraine War News
Ukraine War News
Ukraine War News
Ukraine War News
Ukraine War News
Ukraine War News
Ukraine War News
Ukraine War News
Ukraine War News
Ukraine War News
Ukraine War News
Ukraine War News
Ukraine War News
Ukraine War News
Ukraine War News
Ukraine War News
Ukraine War News
Ukraine War News
Ukraine War News
Ukraine War News
Ukraine War News
Ukraine War News
Ukraine War News
Ukraine War News
Ukraine War News
Ukraine War News
Ukraine War News
Ukraine War News
Ukraine War News
Ukraine War News
Ukraine War News
Ukraine War News
Ukraine War News
Ukraine War News
Ukraine War News
Ukraine War News
Ukraine War News
Ukraine War News
Ukraine War News
Ukraine War News
Ukraine War News
Ukraine War News
Ukraine War News
Ukraine War News
Ukraine War News
Ukraine War News
Ukraine War News
Ukraine War News
Ukraine War News
Ukraine War News
Ukraine War News
Ukraine War News
Ukraine War News
Ukraine War News
Ukraine War News
Ukraine War News
Ukraine War News
Ukraine War News
Ukraine War News
Ukraine War News
Ukraine War News
Ukraine War News
Ukraine War News
Ukraine War News
Ukraine War News
Ukraine War News
Ukraine War News
Ukraine War News
Ukraine War News
Ukraine War News
Ukraine War News
Ukraine War News
Ukraine War News
Ukraine War News
Ukraine War News
Ukraine War News
Ukraine War News
Ukraine War News
Ukraine War News
Ukraine War News
Ukraine War News
Ukraine War News
Ukraine War News
Ukraine War News
Ukraine War News
Ukraine War News
Ukraine War News
Ukraine War News
Ukraine War News
Ukraine War News
Ukraine War News
Ukraine War News
Ukraine War News
Ukraine War News
Ukraine War News
Ukraine War News
Ukraine War News
Ukraine War News
Ukraine War News
Ukraine War News
Ukraine War News
Ukraine War News
Ukraine War News
Ukraine War News
Ukraine War News
Ukraine War News
Ukraine War News
Ukraine War News
Ukraine War News
Ukraine War News
Ukraine War News
Ukraine War News
Ukraine War News
Ukraine War News
Ukraine War News
Ukraine War News
Ukraine War News
Ukraine War News
Ukraine War News
Ukraine War News
Ukraine War News
Ukraine War News
Ukraine War News
Ukraine War News
Ukraine War News
Ukraine War News
Ukraine War News
Ukraine War News
Ukraine War News
Ukraine War News
Ukraine War News
Ukraine War News
Ukraine War News
Ukraine War News
Ukraine War News
Ukraine War News
Ukraine War News
Ukraine War News
Ukraine War News
Ukraine War News
Ukraine War News
Ukraine War News
Ukraine War News
Ukraine War News
Ukraine War News
Ukraine War News
Ukraine War News
Ukraine War News
Ukraine War News
Ukraine War News
Ukraine War News
Ukraine War News
Ukraine War News
Ukraine War News
Ukraine War News
Ukraine War News
Ukraine War News
Ukraine War News
Ukraine War News
Ukraine War News
Ukraine War News
Ukraine War News
Ukraine War News
Ukraine War News
Ukraine War News
Ukraine War News
Ukraine War News
Ukraine War News
Ukraine War News
Ukraine War News
Ukraine War News
Ukraine War News
Ukraine War News
Ukraine War News
Ukraine War News
Ukraine War News
Ukraine War News
Ukraine War News
Ukraine War News
Ukraine War News
Ukraine War News
Ukraine War News
Ukraine War News
Ukraine War News
Ukraine War News
Ukraine War News
Ukraine War News
Ukraine War News
Ukraine War News
Ukraine War News
Ukraine War News
Ukraine War News
Ukraine War News
Ukraine War News
Ukraine War News
Ukraine War News
Ukraine War News
Ukraine War News
Ukraine War News
Ukraine War News
Ukraine War News
Ukraine War News
Ukraine War News
Ukraine War News
Ukraine War News
Ukraine War News
Ukraine War News
Ukraine War News
Ukraine War News
Ukraine War News
Ukraine War News
Ukraine War News
Ukraine War News
Ukraine War News
Ukraine War News
Ukraine War News
Ukraine War News
Ukraine War News
Ukraine War News
Ukraine War News
Ukraine War News
Ukraine War News
Ukraine War News
Ukraine War News
Ukraine War News
Ukraine War News
Ukraine War News
Ukraine War News
Ukraine War News
Ukraine War News
Ukraine War News
Ukraine War News
Ukraine War News
Ukraine War News
Ukraine War News
Ukraine War News
Ukraine War News
Ukraine War News
Ukraine War News
Ukraine War News
Ukraine War News
Ukraine War News
Ukraine War News
Ukraine War News
Ukraine War News
Ukraine War News
Ukraine War News
Ukraine War News
Ukraine War News
Ukraine War News
Ukraine War News
Ukraine War News
Ukraine War News
Ukraine War News
Ukraine War News
Ukraine War News
Ukraine War News
Ukraine War News
Ukraine War News
Ukraine War News
Ukraine War News
Ukraine War News
Ukraine War News
Ukraine War News
Ukraine War News
Ukraine War News
Ukraine War News
Ukraine War News
Ukraine War News
Ukraine War News
Ukraine War News
Ukraine War News
Ukraine War News
Ukraine War News
Ukraine War News
Ukraine War News
Ukraine War News
Ukraine War News
Ukraine War News
Ukraine War News
Ukraine War News
Ukraine War News
Ukraine War News
Ukraine War News
Ukraine War News
Ukraine War News
Ukraine War News
Ukraine War News
Ukraine War News
Ukraine War News
Ukraine War News
Ukraine War News
Ukraine War News
Ukraine War News
Ukraine War News
Ukraine War News
Ukraine War News
Ukraine War News
Ukraine War News
Ukraine War News
Ukraine War News
Ukraine War News
Ukraine War News
Ukraine War News
Ukraine War News
Ukraine War News
Ukraine War News
Ukraine War News
Ukraine War News
Ukraine War News
Ukraine War News
Ukraine War News
Ukraine War News
Ukraine War News
Ukraine War News
Ukraine War News
Ukraine War News
Ukraine War News
Ukraine War News
Ukraine War News
Ukraine War News
Ukraine War News
Ukraine War News
Ukraine War News
Ukraine War News
Ukraine War News
Ukraine War News
Ukraine War News
Ukraine War News
Ukraine War News
Ukraine War News
Ukraine War News
Ukraine War News
Ukraine War News
Ukraine War News
Ukraine War News
Ukraine War News
Ukraine War News
Ukraine War News
Ukraine War News
Ukraine War News
Ukraine War News
Ukraine War News
Ukraine War News
Ukraine War News
Ukraine War News
Ukraine War News
Ukraine War News
Ukraine War News
Ukraine War News
Ukraine War News
Ukraine War News
Ukraine War News
Ukraine War News
Ukraine War News
Ukraine War News
Ukraine War News
Ukraine War News
Ukraine War News
Ukraine War News
Ukraine War News
Ukraine War News
Ukraine War News
Ukraine War News
Ukraine War News
Ukraine War News
Ukraine War News
Ukraine War News
Ukraine War News
Ukraine War News
Ukraine War News
Ukraine War News
Ukraine War News
Ukraine War News
Ukraine War News
Ukraine War News
Ukraine War News
Ukraine War News
Ukraine War News
Ukraine War News
Ukraine War News
Ukraine War News
Ukraine War News
Ukraine War News
Ukraine War News
Ukraine War News
Ukraine War News
Ukraine War News
Ukraine War News
Ukraine War News
Ukraine War News
Ukraine War News
Ukraine War News
Ukraine War News
Ukraine War News
Ukraine War News
Ukraine War News
Ukraine War News
Ukraine War News
Ukraine War News
Ukraine War News
Ukraine War News
Ukraine War News
Ukraine War News
Ukraine War News
Ukraine War News
Ukraine War News
Ukraine War News
Ukraine War News
Ukraine War News
Ukraine War News
Ukraine War News
Ukraine War News
Ukraine War News
Ukraine War News
Ukraine War News
Ukraine War News
Ukraine War News
Ukraine War News
Ukraine War News
Ukraine War News
Ukraine War News
Ukraine War News
Ukraine War News
Ukraine War News
Ukraine War News
Ukraine War News
Ukraine War News
Ukraine War News
Ukraine War News
Ukraine War News
Ukraine War News
Ukraine War News
Ukraine War News
Ukraine War News
Ukraine War News
Ukraine War News
Ukraine War News
Ukraine War News
Ukraine War News
Ukraine War News
Ukraine War News
Ukraine War News
Ukraine War News
Ukraine War News
Ukraine War News
Ukraine War News
Ukraine War News
Ukraine War News
Ukraine War News
Ukraine War News
Ukraine War News
Ukraine War News
Ukraine War News
Ukraine War News
Ukraine War News
Ukraine War News
Ukraine War News
Ukraine War News
Ukraine War News
Ukraine War News
Ukraine War News
Ukraine War News
Ukraine War News
Ukraine War News
Ukraine War News
Ukraine War News
Ukraine War News
Ukraine War News
Ukraine War News
Ukraine War News
Ukraine War News
Ukraine War News
Ukraine War News
Ukraine War News
Ukraine War News
Ukraine War News
Ukraine War News
Ukraine War News
Ukraine War News
Ukraine War News
Ukraine War News
Ukraine War News
Ukraine War News
Ukraine War News
Ukraine War News
Ukraine War News
Ukraine War News
Ukraine War News
Ukraine War News
Ukraine War News
Ukraine War News
Ukraine War News
Ukraine War News
Ukraine War News
Ukraine War News
Ukraine War News
Ukraine War News
Ukraine War News
Ukraine War News
Ukraine War News
Ukraine War News
Ukraine War News
Ukraine War News
Ukraine War News
Ukraine War News
Ukraine War News
Ukraine War News
Ukraine War News
Ukraine War News
Ukraine War News
Ukraine War News
Ukraine War News
Ukraine War News
Ukraine War News
Ukraine War News
Ukraine War News
Ukraine War News
Ukraine War News
Ukraine War News
Ukraine War News
Ukraine War News
Ukraine War News
Ukraine War News
Ukraine War News
Ukraine War News
Ukraine War News
Ukraine War News
Ukraine War News
Ukraine War News
Ukraine War News
Ukraine War News
Ukraine War News
Ukraine War News
Ukraine War News
Ukraine War News
Ukraine War News
Ukraine War News
Ukraine War News
Ukraine War News
Ukraine War News
Ukraine War News
Ukraine War News
Ukraine War News
Ukraine War News
Ukraine War News
Ukraine War News
Ukraine War News
Ukraine War News
Ukraine War News
Ukraine War News
Ukraine War News
Ukraine War News
Ukraine War News
Ukraine War News
Ukraine War News
Ukraine War News
Ukraine War News
Ukraine War News
Ukraine War News
Ukraine War News
Ukraine War News
Ukraine War News
Ukraine War News
Ukraine War News
Ukraine War News
Ukraine War News
Ukraine War News
Ukraine War News
Ukraine War News
Ukraine War News
Ukraine War News
Ukraine War News
Ukraine War News
Ukraine War News
Ukraine War News
Ukraine War News
Ukraine War News
Ukraine War News
Ukraine War News
Ukraine War News
Ukraine War News
Ukraine War News
Ukraine War News
Ukraine War News
Ukraine War News
Ukraine War News
Ukraine War News
Ukraine War News
Ukraine War News
Ukraine War News
Ukraine War News
Ukraine War News
Ukraine War News
Ukraine War News
Ukraine War News
Ukraine War News
Ukraine War News
Ukraine War News
Ukraine War News
Ukraine War News
Ukraine War News
Ukraine War News
Ukraine War News
Ukraine War News
Ukraine War News
Ukraine War News
Ukraine War News
Ukraine War News
Ukraine War News
Ukraine War News
Ukraine War News
Ukraine War News
Ukraine War News
Ukraine War News
Ukraine War News
Ukraine War News
Ukraine War News
Ukraine War News
Ukraine War News
Ukraine War News
Ukraine War News
Ukraine War News
Ukraine War News
Ukraine War News
Ukraine War News
Ukraine War News
Ukraine War News
Ukraine War News
Ukraine War News
Ukraine War News
Ukraine War News
Ukraine War News
Ukraine War News
Ukraine War News
Ukraine War News
Ukraine War News
Ukraine War News
Ukraine War News
Ukraine War News
Ukraine War News
Ukraine War News
Ukraine War News
Ukraine War News
Ukraine War News
Ukraine War News
Ukraine War News
Ukraine War News
Ukraine War News
Ukraine War News
Ukraine War News
Ukraine War News
Ukraine War News
Ukraine War News
Ukraine War News
Ukraine War News
Ukraine War News
Ukraine War News
Ukraine War News
Ukraine War News
Ukraine War News
Ukraine War News
Ukraine War News
Ukraine War News
Ukraine War News
Ukraine War News
Ukraine War News
Ukraine War News
Ukraine War News
Ukraine War News
Ukraine War News
Ukraine War News
Ukraine War News
Ukraine War News
Ukraine War News
Ukraine War News
Ukraine War News
Ukraine War News
Ukraine War News
Ukraine War News
Ukraine War News
Ukraine War News
Ukraine War News
Ukraine War News
Ukraine War News
Ukraine War News
Ukraine War News
Ukraine War News
Ukraine War News
Ukraine War News
Ukraine War News
Ukraine War News
Ukraine War News
Ukraine War News
Ukraine War News
Ukraine War News
Ukraine War News
Ukraine War News
Ukraine War News
Ukraine War News
Ukraine War News
Ukraine War News
Ukraine War News
Ukraine War News
Ukraine War News
Ukraine War News
Ukraine War News
Ukraine War News
Ukraine War News
Ukraine War News
Ukraine War News
Ukraine War News
Ukraine War News
Ukraine War News
Ukraine War News
Ukraine War News
Ukraine War News
Ukraine War News
Ukraine War News
Ukraine War News
Ukraine War News
Ukraine War News
Ukraine War News
Ukraine War News
Ukraine War News
Ukraine War News
Ukraine War News
Ukraine War News
Ukraine War News
Ukraine War News
Ukraine War News
Ukraine War News
Ukraine War News
Ukraine War News
Ukraine War News
Ukraine War News
Ukraine War News
Ukraine War News
Ukraine War News
Ukraine War News
Ukraine War News
Ukraine War News
Ukraine War News
Ukraine War News
Ukraine War News
Ukraine War News
Ukraine War News
Ukraine War News
Ukraine War News
Ukraine War News
Ukraine War News
Ukraine War News
Ukraine War News
Ukraine War News
Ukraine War News
Ukraine War News
Ukraine War News
Ukraine War News
Ukraine War News
Ukraine War News
Ukraine War News
Ukraine War News
Ukraine War News
Ukraine War News
Ukraine War News
Ukraine War News
Ukraine War News
Ukraine War News
Ukraine War News
Ukraine War News
Ukraine War News
Ukraine War News
Ukraine War News
Ukraine War News
Ukraine War News
Ukraine War News
Ukraine War News
Ukraine War News
Ukraine War News
Ukraine War News
Ukraine War News
Ukraine War News
Ukraine War News
Ukraine War News
Ukraine War News
Ukraine War News
Ukraine War News
Ukraine War News
Ukraine War News
Ukraine War News
Ukraine War News
Ukraine War News
Ukraine War News
Ukraine War News
Ukraine War News
Ukraine War News
Ukraine War News
Ukraine War News
Ukraine War News
Ukraine War News
Ukraine War News
Ukraine War News
Ukraine War News
Ukraine War News
Ukraine War News
Ukraine War News
Ukraine War News
Ukraine War News
Ukraine War News
Ukraine War News
Ukraine War News
Ukraine War News
Ukraine War News
Ukraine War News
Ukraine War News
Ukraine War News
Ukraine War News
Ukraine War News
Ukraine War News
Ukraine War News
Ukraine War News
Ukraine War News
Ukraine War News
Ukraine War News
Ukraine War News
Ukraine War News
Ukraine War News
Ukraine War News
Ukraine War News
Ukraine War News
Ukraine War News
Ukraine War News
Ukraine War News
Ukraine War News
Ukraine War News
Ukraine War News
Ukraine War News
Ukraine War News
Ukraine War News
Ukraine War News
Ukraine War News
Ukraine War News
Ukraine War News
Ukraine War News
Ukraine War News
Ukraine War News
Ukraine War News
Ukraine War News
Ukraine War News
Ukraine War News
Ukraine War News
Ukraine War News
Ukraine War News
Ukraine War News
Ukraine War News
Ukraine War News
Ukraine War News
Ukraine War News
Ukraine War News
Ukraine War News
Ukraine War News
Ukraine War News
Ukraine War News
Ukraine War News
Ukraine War News
Ukraine War News
Ukraine War News
Ukraine War News
Ukraine War News
Ukraine War News
Ukraine War News
Ukraine War News
Ukraine War News
Ukraine War News
Ukraine War News
Ukraine War News
Ukraine War News
Ukraine War News
Ukraine War News
Ukraine War News
Ukraine War News
Ukraine War News
Ukraine War News
Ukraine War News
Ukraine War News
Ukraine War News
Ukraine War News
Ukraine War News
Ukraine War News
Ukraine War News
Ukraine War News
Ukraine War News
Ukraine War News
Ukraine War News
Ukraine War News
Ukraine War News
Ukraine War News
Ukraine War News
Ukraine War News
Ukraine War News
Ukraine War News
Ukraine War News
Ukraine War News
Ukraine War News
Ukraine War News
Ukraine War News
Ukraine War News
Ukraine War News
Ukraine War News
Ukraine War News
Ukraine War News
Ukraine War News
Ukraine War News
Ukraine War News
Ukraine War News
Ukraine War News
Ukraine War News
Ukraine War News
Ukraine War News
Ukraine War News
Ukraine War News
Ukraine War News
Ukraine War News
Ukraine War News
Ukraine War News
Ukraine War News
Ukraine War News
Ukraine War News
Ukraine War News
Ukraine War News
Ukraine War News
Ukraine War News
Ukraine War News
Ukraine War News
Ukraine War News
Ukraine War News
Ukraine War News
Ukraine War News
Ukraine War News
Ukraine War News
Ukraine War News
Ukraine War News
Ukraine War News
Ukraine War News
Ukraine War News
Ukraine War News
Ukraine War News
Ukraine War News
Ukraine War News
Ukraine War News
Ukraine War News
Ukraine War News
Ukraine War News
Ukraine War News
Ukraine War News
Ukraine War News
Ukraine War News
Ukraine War News
Ukraine War News
Ukraine War News
Ukraine War News
Ukraine War News
Ukraine War News
Ukraine War News
Ukraine War News
Ukraine War News
Ukraine War News
Ukraine War News
Ukraine War News
Ukraine War News
Ukraine War News
Ukraine War News
Ukraine War News
Ukraine War News
Ukraine War News
Ukraine War News
Ukraine War News
Ukraine War News
Ukraine War News
Ukraine War News
Ukraine War News
Ukraine War News
Ukraine War News
Ukraine War News
Ukraine War News
Ukraine War News
Ukraine War News
Ukraine War News
Ukraine War News
Ukraine War News
Ukraine War News
Ukraine War News
Ukraine War News
Ukraine War News
Ukraine War News
Ukraine War News
Ukraine War News
Ukraine War News
Ukraine War News
Ukraine War News
Ukraine War News
Ukraine War News
Ukraine War News
Ukraine War News
Ukraine War News
Ukraine War News
Ukraine War News
Ukraine War News
Ukraine War News
Ukraine War News
Ukraine War News
Ukraine War News
Ukraine War News
Ukraine War News
Ukraine War News
Ukraine War News
Ukraine War News
Ukraine War News
Ukraine War News
Ukraine War News
Ukraine War News
Ukraine War News
Ukraine War News
Ukraine War News
Ukraine War News
Ukraine War News
Ukraine War News
Ukraine War News
Ukraine War News
Ukraine War News
Ukraine War News
Ukraine War News
Ukraine War News
Ukraine War News
Ukraine War News
Ukraine War News
Ukraine War News
Ukraine War News
Ukraine War News
Ukraine War News
Ukraine War News
Ukraine War News
Ukraine War News
Ukraine War News
Ukraine War News
Ukraine War News
Ukraine War News
Ukraine War News
Ukraine War News
Ukraine War News
Ukraine War News
Ukraine War News
Ukraine War News
Ukraine War News
Ukraine War News
Ukraine War News
Ukraine War News
Ukraine War News
Ukraine War News
Ukraine War News
Ukraine War News
Ukraine War News
Ukraine War News
Ukraine War News
Ukraine War News
Ukraine War News
Ukraine War News
Ukraine War News
Ukraine War News
Ukraine War News
Ukraine War News
Ukraine War News
Ukraine War News
Ukraine War News
Ukraine War News
Ukraine War News
Ukraine War News
Ukraine War News
Ukraine War News
Ukraine War News
Ukraine War News
Ukraine War News
Ukraine War News
Ukraine War News
Ukraine War News
Ukraine War News
Ukraine War News
Ukraine War News
Ukraine War News
Ukraine War News
Ukraine War News
Ukraine War News
Ukraine War News
Ukraine War News
Ukraine War News
Ukraine War News
Ukraine War News
Ukraine War News
Ukraine War News
Ukraine War News
Ukraine War News
Ukraine War News
Ukraine War News
Ukraine War News
Ukraine War News
Ukraine War News
Ukraine War News
Ukraine War News
Ukraine War News
Ukraine War News
Ukraine War News
Ukraine War News
Ukraine War News
Ukraine War News
Ukraine War News
Ukraine War News
Ukraine War News
Ukraine War News
Ukraine War News
Ukraine War News
Ukraine War News
Ukraine War News
Ukraine War News
Ukraine War News
Ukraine War News
Ukraine War News
Ukraine War News
Ukraine War News
Ukraine War News
Ukraine War News
Ukraine War News
Ukraine War News
Ukraine War News
Ukraine War News
Ukraine War News
Ukraine War News
Ukraine War News
Ukraine War News
Ukraine War News
Ukraine War News
Ukraine War News
Ukraine War News
Ukraine War News
Ukraine War News
Ukraine War News
Ukraine War News
Ukraine War News
Ukraine War News
Ukraine War News
Ukraine War News
Ukraine War News
Ukraine War News
Ukraine War News
Ukraine War News
Ukraine War News
Ukraine War News
Ukraine War News
Ukraine War News
Ukraine War News
Ukraine War News
Ukraine War News
Ukraine War News
Ukraine War News
Ukraine War News
Ukraine War News
Ukraine War News
Ukraine War News
Ukraine War News
Ukraine War News
Ukraine War News
Ukraine War News
Ukraine War News
Ukraine War News
Ukraine War News
Ukraine War News
Ukraine War News
Ukraine War News
Ukraine War News
Ukraine War News
Ukraine War News
Ukraine War News
Ukraine War News
Ukraine War News
Ukraine War News
Ukraine War News
Ukraine War News
Ukraine War News
Ukraine War News
Ukraine War News
Ukraine War News
Ukraine War News
Ukraine War News
Ukraine War News
Ukraine War News
Ukraine War News
Ukraine War News
Ukraine War News
Ukraine War News
Ukraine War News
Ukraine War News
Ukraine War News
Ukraine War News
Ukraine War News
Ukraine War News
Ukraine War News
Ukraine War News
Ukraine War News
Ukraine War News
Ukraine War News
Ukraine War News
Ukraine War News
Ukraine War News
Ukraine War News
Ukraine War News
Ukraine War News
Ukraine War News
Ukraine War News
Ukraine War News
Ukraine War News
Ukraine War News
Ukraine War News
Ukraine War News
Ukraine War News
Ukraine War News
Ukraine War News
Ukraine War News
Ukraine War News
Ukraine War News
Ukraine War News
Ukraine War News
Ukraine War News
Ukraine War News
Ukraine War News
Ukraine War News
Ukraine War News
Ukraine War News
Ukraine War News
Ukraine War News
Ukraine War News
Ukraine War News
Ukraine War News
Ukraine War News
Ukraine War News
Ukraine War News
Ukraine War News
Ukraine War News
Ukraine War News
Ukraine War News
Ukraine War News
Ukraine War News
Ukraine War News
Ukraine War News
Ukraine War News
Ukraine War News
Ukraine War News
Ukraine War News
Ukraine War News
Ukraine War News
Ukraine War News
Ukraine War News
Ukraine War News
Ukraine War News
Ukraine War News
Ukraine War News
Ukraine War News
Ukraine War News
Ukraine War News
Ukraine War News
Ukraine War News
Ukraine War News
Ukraine War News
Ukraine War News
Ukraine War News
Ukraine War News
Ukraine War News
Ukraine War News
Ukraine War News
Ukraine War News
Ukraine War News
Ukraine War News
Ukraine War News
Ukraine War News
Ukraine War News
Ukraine War News
Ukraine War News
Ukraine War News
Ukraine War News
Ukraine War News
Ukraine War News
Ukraine War News
Ukraine War News
Ukraine War News
Ukraine War News
Ukraine War News
Ukraine War News
Ukraine War News
Ukraine War News
Ukraine War News
Ukraine War News
Ukraine War News
Ukraine War News
Ukraine War News
Ukraine War News
Ukraine War News
Ukraine War News
Ukraine War News
Ukraine War News
Ukraine War News
Ukraine War News
Ukraine War News
Ukraine War News
Ukraine War News
Ukraine War News
Ukraine War News
Ukraine War News
Ukraine War News
Ukraine War News
Ukraine War News
Ukraine War News
Ukraine War News
Ukraine War News
Ukraine War News
Ukraine War News
Ukraine War News
Ukraine War News
Ukraine War News
Ukraine War News
Ukraine War News
Ukraine War News
Ukraine War News
Ukraine War News
Ukraine War News
Ukraine War News
Ukraine War News
Ukraine War News
Ukraine War News
Ukraine War News
Ukraine War News
Ukraine War News
Ukraine War News
Ukraine War News
Ukraine War News
Ukraine War News
Ukraine War News
Ukraine War News
Ukraine War News
Ukraine War News
Ukraine War News
Ukraine War News
Ukraine War News
Ukraine War News
Ukraine War News
Ukraine War News
Ukraine War News
Ukraine War News
Ukraine War News
Ukraine War News
Ukraine War News
Ukraine War News
Ukraine War News
Ukraine War News
Ukraine War News
Ukraine War News
Ukraine War News
Ukraine War News
Ukraine War News
Ukraine War News
Ukraine War News
Ukraine War News
Ukraine War News
Ukraine War News
Ukraine War News
Ukraine War News
Ukraine War News
Ukraine War News
Ukraine War News
Ukraine War News
Ukraine War News
Ukraine War News
Ukraine War News
Ukraine War News
Ukraine War News
Ukraine War News
Ukraine War News
Ukraine War News
Ukraine War News
Ukraine War News
Ukraine War News
Ukraine War News
Ukraine War News
Ukraine War News
Ukraine War News
Ukraine War News
Ukraine War News
Ukraine War News
Ukraine War News
Ukraine War News
Ukraine War News
Ukraine War News
Ukraine War News
Ukraine War News
Ukraine War News
Ukraine War News
Ukraine War News
Ukraine War News
Ukraine War News
Ukraine War News
Ukraine War News
Ukraine War News
Ukraine War News
Ukraine War News
Ukraine War News
Ukraine War News
Ukraine War News
Ukraine War News
Ukraine War News
Ukraine War News
Ukraine War News
Ukraine War News
Ukraine War News
Ukraine War News
Ukraine War News
Ukraine War News
Ukraine War News
Ukraine War News
Ukraine War News
Ukraine War News
Ukraine War News
Ukraine War News
Ukraine War News
Ukraine War News
Ukraine War News
Ukraine War News
Ukraine War News
Ukraine War News
Ukraine War News
Ukraine War News
Ukraine War News
Ukraine War News
Ukraine War News
Ukraine War News
Ukraine War News
Ukraine War News
Ukraine War News
Ukraine War News
Ukraine War News
Ukraine War News
Ukraine War News
Ukraine War News
Ukraine War News
Ukraine War News
Ukraine War News
Ukraine War News
Ukraine War News
Ukraine War News
Ukraine War News
Ukraine War News
Ukraine War News
Ukraine War News
Ukraine War News
Ukraine War News
Ukraine War News
Ukraine War News
Ukraine War News
Ukraine War News
Ukraine War News
Ukraine War News
Ukraine War News
Ukraine War News
Ukraine War News
Ukraine War News
Ukraine War News
Ukraine War News
Ukraine War News
Ukraine War News
Ukraine War News
Ukraine War News
Ukraine War News
Ukraine War News
Ukraine War News
Ukraine War News
Ukraine War News
Ukraine War News
Ukraine War News
Ukraine War News
Ukraine War News
Ukraine War News
Ukraine War News
Ukraine War News
Ukraine War News
Ukraine War News
Ukraine War News
Ukraine War News
Ukraine War News
Ukraine War News
Ukraine War News
Ukraine War News
Ukraine War News
Ukraine War News
Ukraine War News
Ukraine War News
Ukraine War News
Ukraine War News
Ukraine War News
Ukraine War News
Ukraine War News
Ukraine War News
Ukraine War News
Ukraine War News
Ukraine War News
Ukraine War News
Ukraine War News
Ukraine War News
Ukraine War News
Ukraine War News
Ukraine War News
Ukraine War News
Ukraine War News
Ukraine War News
Ukraine War News
Ukraine War News
Ukraine War News
Ukraine War News
Ukraine War News
Ukraine War News
Ukraine War News
Ukraine War News
Ukraine War News
Ukraine War News
Ukraine War News
Ukraine War News
Ukraine War News
Ukraine War News
Ukraine War News
Ukraine War News
Ukraine War News
Ukraine War News
Ukraine War News
Ukraine War News
Ukraine War News
Ukraine War News
Ukraine War News
Ukraine War News
Ukraine War News
Ukraine War News
Ukraine War News
Ukraine War News
Ukraine War News
Ukraine War News
Ukraine War News
Ukraine War News
Ukraine War News
Ukraine War News
Ukraine War News
Ukraine War News
Ukraine War News
Ukraine War News
Ukraine War News
Ukraine War News
Ukraine War News
Ukraine War News
Ukraine War News
Ukraine War News
Ukraine War News
Ukraine War News
Ukraine War News
Ukraine War News
Ukraine War News
Ukraine War News
Ukraine War News
Ukraine War News
Ukraine War News
Ukraine War News
Ukraine War News
Ukraine War News
Ukraine War News
Ukraine War News
Ukraine War News
Ukraine War News
Ukraine War News
Ukraine War News
Ukraine War News
Ukraine War News
Ukraine War News
Ukraine War News
Ukraine War News
Ukraine War News
Ukraine War News
Ukraine War News
Ukraine War News
Ukraine War News
Ukraine War News
Ukraine War News
Ukraine War News
Ukraine War News
Ukraine War News
Ukraine War News
Ukraine War News
Ukraine War News
Ukraine War News
Ukraine War News
Ukraine War News
Ukraine War News
Ukraine War News
Ukraine War News
Ukraine War News
Ukraine War News
Ukraine War News
Ukraine War News
Ukraine War News
Ukraine War News
Ukraine War News
Ukraine War News
Ukraine War News
Ukraine War News
Ukraine War News
Ukraine War News
Ukraine War News
Ukraine War News
Ukraine War News
Ukraine War News
Ukraine War News
Ukraine War News
Ukraine War News
Ukraine War News
Ukraine War News
Ukraine War News
Ukraine War News
Ukraine War News
Ukraine War News
Ukraine War News
Ukraine War News
Ukraine War News
Ukraine War News
Ukraine War News
Ukraine War News
Ukraine War News
Ukraine War News
Ukraine War News
Ukraine War News
Ukraine War News
Ukraine War News
Ukraine War News
Ukraine War News
Ukraine War News
Ukraine War News
Ukraine War News
Ukraine War News
Ukraine War News
Ukraine War News
Ukraine War News
Ukraine War News
Ukraine War News
Ukraine War News
Ukraine War News
Ukraine War News
Ukraine War News
Ukraine War News
Ukraine War News
Ukraine War News
Ukraine War News
Ukraine War News
Ukraine War News
Ukraine War News
Ukraine War News
Ukraine War News
Ukraine War News
Ukraine War News
Ukraine War News
Ukraine War News
Ukraine War News
Ukraine War News
Ukraine War News
Ukraine War News
Ukraine War News
Ukraine War News
Ukraine War News
Ukraine War News
Ukraine War News
Ukraine War News
Ukraine War News
Ukraine War News
Ukraine War News
Ukraine War News
Ukraine War News
Ukraine War News
Ukraine War News
Ukraine War News
Ukraine War News
Ukraine War News
Ukraine War News
Ukraine War News
Ukraine War News
Ukraine War News
Ukraine War News
Ukraine War News
Ukraine War News
Ukraine War News
Ukraine War News
Ukraine War News
Ukraine War News
Ukraine War News
Ukraine War News
Ukraine War News
Ukraine War News
Ukraine War News
Ukraine War News
Ukraine War News
Ukraine War News
Ukraine War News
Ukraine War News
Ukraine War News
Ukraine War News
Ukraine War News
Ukraine War News
Ukraine War News
Ukraine War News
Ukraine War News
Ukraine War News
Ukraine War News
Ukraine War News
Ukraine War News
Ukraine War News
Ukraine War News
Ukraine War News
Ukraine War News
Ukraine War News
Ukraine War News
Ukraine War News
Ukraine War News
Ukraine War News
Ukraine War News
Ukraine War News
Ukraine War News
Ukraine War News
Ukraine War News
Ukraine War News
Ukraine War News
Ukraine War News
Ukraine War News
Ukraine War News
Ukraine War News
Ukraine War News
Ukraine War News
Ukraine War News
Ukraine War News
Ukraine War News
Ukraine War News
Ukraine War News
Ukraine War News
Ukraine War News
Ukraine War News
Ukraine War News
Ukraine War News
Ukraine War News
Ukraine War News
Ukraine War News
Ukraine War News
Ukraine War News
Ukraine War News
Ukraine War News
Ukraine War News
Ukraine War News
Ukraine War News
Ukraine War News
Ukraine War News
Ukraine War News
Ukraine War News
Ukraine War News
Ukraine War News
Ukraine War News
Ukraine War News
Ukraine War News
Ukraine War News
Ukraine War News
Ukraine War News
Ukraine War News
Ukraine War News
Ukraine War News
Ukraine War News
Ukraine War News
Ukraine War News
Ukraine War News
Ukraine War News
Ukraine War News
Ukraine War News
Ukraine War News
Ukraine War News
Ukraine War News
Ukraine War News
Ukraine War News
Ukraine War News
Ukraine War News
Ukraine War News
Ukraine War News
Ukraine War News
Ukraine War News
Ukraine War News
Ukraine War News
Ukraine War News
Ukraine War News
Ukraine War News
Ukraine War News
Ukraine War News
Ukraine War News
Ukraine War News
Ukraine War News
Ukraine War News
Ukraine War News
Ukraine War News
Ukraine War News
Ukraine War News
Ukraine War News
Ukraine War News
Ukraine War News
Ukraine War News
Ukraine War News
Ukraine War News
Ukraine War News
Ukraine War News
Ukraine War News
Ukraine War News
Ukraine War News
Ukraine War News
Ukraine War News
Ukraine War News
Ukraine War News
Ukraine War News
Ukraine War News
Ukraine War News
Ukraine War News
Ukraine War News
Ukraine War News
Ukraine War News
Ukraine War News
Ukraine War News
Ukraine War News
Ukraine War News
Ukraine War News
Ukraine War News
Ukraine War News
Ukraine War News
Ukraine War News
Ukraine War News
Ukraine War News
Ukraine War News
Ukraine War News
Ukraine War News
Ukraine War News
Ukraine War News
Ukraine War News
Ukraine War News
Ukraine War News
Ukraine War News
Ukraine War News
Ukraine War News
Ukraine War News
Ukraine War News
Ukraine War News
Ukraine War News
Ukraine War News
Ukraine War News
Ukraine War News
Ukraine War News
Ukraine War News
Ukraine War News
Ukraine War News
Ukraine War News
Ukraine War News
Ukraine War News
Ukraine War News
Ukraine War News
Ukraine War News
Ukraine War News
Ukraine War News
Ukraine War News
Ukraine War News
Ukraine War News
Ukraine War News
Ukraine War News
Ukraine War News
Ukraine War News
Ukraine War News
Ukraine War News
Ukraine War News
Ukraine War News
Ukraine War News
Ukraine War News
Ukraine War News
Ukraine War News
Ukraine War News
Ukraine War News
Ukraine War News
Ukraine War News
Ukraine War News
Ukraine War News
Ukraine War News
Ukraine War News
Ukraine War News
Ukraine War News
Ukraine War News
Ukraine War News
Ukraine War News
Ukraine War News
Ukraine War News
Ukraine War News
Ukraine War News
Ukraine War News
Ukraine War News
Ukraine War News
Ukraine War News
Ukraine War News
Ukraine War News
Ukraine War News
Ukraine War News
Ukraine War News
Ukraine War News
Ukraine War News
Ukraine War News
Ukraine War News
Ukraine War News
Ukraine War News
Ukraine War News
Ukraine War News
Ukraine War News
Ukraine War News
Ukraine War News
Ukraine War News
Ukraine War News
Ukraine War News
Ukraine War News
Ukraine War News
Ukraine War News
Ukraine War News
Ukraine War News
Ukraine War News
Ukraine War News
Ukraine War News
Ukraine War News
Ukraine War News
Ukraine War News
Ukraine War News
Ukraine War News
Ukraine War News
Ukraine War News
Ukraine War News
Ukraine War News
Ukraine War News
Ukraine War News
Ukraine War News
Ukraine War News
Ukraine War News
Ukraine War News
Ukraine War News
Ukraine War News
Ukraine War News
Ukraine War News
Ukraine War News
Ukraine War News
Ukraine War News
Ukraine War News
Ukraine War News
Ukraine War News
Ukraine War News
Ukraine War News
Ukraine War News
Ukraine War News
Ukraine War News
Ukraine War News
Ukraine War News
Ukraine War News
Ukraine War News
Ukraine War News
Ukraine War News
Ukraine War News
Ukraine War News
Ukraine War News
Ukraine War News
Ukraine War News
Ukraine War News
Ukraine War News
Ukraine War News
Ukraine War News
Ukraine War News
Ukraine War News
Ukraine War News
Ukraine War News
Ukraine War News
Ukraine War News
Ukraine War News
Ukraine War News
Ukraine War News
Ukraine War News
Ukraine War News
Ukraine War News
Ukraine War News
Ukraine War News
Ukraine War News
Ukraine War News
Ukraine War News
Ukraine War News
Ukraine War News
Ukraine War News
Ukraine War News
Ukraine War News
Ukraine War News
Ukraine War News
Ukraine War News
Ukraine War News
Ukraine War News
Ukraine War News
Ukraine War News
Ukraine War News
Ukraine War News
Ukraine War News
Ukraine War News
Ukraine War News
Ukraine War News
Ukraine War News
Ukraine War News
Ukraine War News
Ukraine War News
Ukraine War News
Ukraine War News
Ukraine War News
Ukraine War News
Ukraine War News
Ukraine War News
Ukraine War News
Ukraine War News
Ukraine War News
Ukraine War News
Ukraine War News
Ukraine War News
Ukraine War News
Ukraine War News
Ukraine War News
Ukraine War News
Ukraine War News
Ukraine War News
Ukraine War News
Ukraine War News
Ukraine War News
Ukraine War News
Ukraine War News
Ukraine War News
Ukraine War News
Ukraine War News
Ukraine War News
Ukraine War News
Ukraine War News
Ukraine War News
Ukraine War News
Ukraine War News
Ukraine War News
Ukraine War News
Ukraine War News
Ukraine War News
Ukraine War News
Ukraine War News
Ukraine War News
Ukraine War News
Ukraine War News
Ukraine War News
Ukraine War News
Ukraine War News
Ukraine War News
Ukraine War News
Ukraine War News
Ukraine War News
Ukraine War News
Ukraine War News
Ukraine War News
Ukraine War News
Ukraine War News
Ukraine War News
Ukraine War News
Ukraine War News
Ukraine War News
Ukraine War News
Ukraine War News
Ukraine War News
Ukraine War News
Ukraine War News
Ukraine War News
Ukraine War News
Ukraine War News
Ukraine War News
Ukraine War News
Ukraine War News
Ukraine War News
Ukraine War News
Ukraine War News
Ukraine War News
Ukraine War News
Ukraine War News
Ukraine War News
Ukraine War News
Ukraine War News
Ukraine War News
Ukraine War News
Ukraine War News
Ukraine War News
Ukraine War News
Ukraine War News
Ukraine War News
Ukraine War News
Ukraine War News
Ukraine War News
Ukraine War News
Ukraine War News
Ukraine War News
Ukraine War News
Ukraine War News
Ukraine War News
Ukraine War News
Ukraine War News
Ukraine War News
Ukraine War News
Ukraine War News
Ukraine War News
Ukraine War News
Ukraine War News
Ukraine War News
Ukraine War News
Ukraine War News
Ukraine War News
Ukraine War News
Ukraine War News
Ukraine War News
Ukraine War News
Ukraine War News
Ukraine War News
Ukraine War News
Ukraine War News
Ukraine War News
Ukraine War News
Ukraine War News
Ukraine War News
Ukraine War News
Ukraine War News
Ukraine War News
Ukraine War News
Ukraine War News
Ukraine War News
Ukraine War News
Ukraine War News
Ukraine War News
Ukraine War News
Ukraine War News
Ukraine War News
Ukraine War News
Ukraine War News
Ukraine War News
Ukraine War News
Ukraine War News
Ukraine War News
Ukraine War News
Ukraine War News
Ukraine War News
Ukraine War News
Ukraine War News
Ukraine War News
Ukraine War News
Ukraine War News
Ukraine War News
Ukraine War News
Ukraine War News
Ukraine War News
Ukraine War News
Ukraine War News
Ukraine War News
Ukraine War News
Ukraine War News
Ukraine War News
Ukraine War News
Ukraine War News
Ukraine War News
Ukraine War News
Ukraine War News
Ukraine War News
Ukraine War News
Ukraine War News
Ukraine War News
Ukraine War News
Ukraine War News
Ukraine War News
Ukraine War News
Ukraine War News
Ukraine War News
Ukraine War News
Ukraine War News
Ukraine War News
Ukraine War News
Ukraine War News
Ukraine War News
Ukraine War News
Ukraine War News
Ukraine War News
Ukraine War News
Ukraine War News
Ukraine War News
Ukraine War News
Ukraine War News
Ukraine War News
Ukraine War News
Ukraine War News
Ukraine War News
Ukraine War News
Ukraine War News
Ukraine War News
Ukraine War News
Ukraine War News
Ukraine War News
Ukraine War News
Ukraine War News
Ukraine War News
Ukraine War News
Ukraine War News
Ukraine War News
Ukraine War News
Ukraine War News
Ukraine War News
Ukraine War News
Ukraine War News
Ukraine War News
Ukraine War News
Ukraine War News
Ukraine War News
Ukraine War News
Ukraine War News
Ukraine War News
Ukraine War News
Ukraine War News
Ukraine War News
Ukraine War News
Ukraine War News
Ukraine War News
Ukraine War News
Ukraine War News
Ukraine War News
Ukraine War News
Ukraine War News
Ukraine War News
Ukraine War News
Ukraine War News
Ukraine War News
Ukraine War News
Ukraine War News
Ukraine War News
Ukraine War News
Ukraine War News
Ukraine War News
Ukraine War News
Ukraine War News
Ukraine War News
Ukraine War News
Ukraine War News
Ukraine War News
Ukraine War News
Ukraine War News
Ukraine War News
Ukraine War News
Ukraine War News
Ukraine War News
Ukraine War News
Ukraine War News
Ukraine War News
Ukraine War News
Ukraine War News
Ukraine War News
Ukraine War News
Ukraine War News
Ukraine War News
Ukraine War News
Ukraine War News
Ukraine War News
Ukraine War News
Ukraine War News
Ukraine War News
Ukraine War News
Ukraine War News
Ukraine War News
Ukraine War News
Ukraine War News
Ukraine War News
Ukraine War News
Ukraine War News
Ukraine War News
Ukraine War News
Ukraine War News
Ukraine War News
Ukraine War News
Ukraine War News
Ukraine War News
Ukraine War News
Ukraine War News
Ukraine War News
Ukraine War News
Ukraine War News
Ukraine War News
Ukraine War News
Ukraine War News
Ukraine War News
Ukraine War News
Ukraine War News
Ukraine War News
Ukraine War News
Ukraine War News
Ukraine War News
Ukraine War News
Ukraine War News
Ukraine War News
Ukraine War News
Ukraine War News
Ukraine War News
Ukraine War News
Ukraine War News
Ukraine War News
Ukraine War News
Ukraine War News
Ukraine War News
Ukraine War News
Ukraine War News
Ukraine War News
Ukraine War News
Ukraine War News
Ukraine War News
Ukraine War News
Ukraine War News
Ukraine War News
Ukraine War News
Ukraine War News
Ukraine War News
Ukraine War News
Ukraine War News
Ukraine War News
Ukraine War News
Ukraine War News
Ukraine War News
Ukraine War News
Ukraine War News
Ukraine War News
Ukraine War News
Ukraine War News
Ukraine War News
Ukraine War News
Ukraine War News
Ukraine War News
Ukraine War News
Ukraine War News
Ukraine War News
Ukraine War News
Ukraine War News
Ukraine War News
Ukraine War News
Ukraine War News
Ukraine War News
Ukraine War News
Ukraine War News
Ukraine War News
Ukraine War News
Ukraine War News
Ukraine War News
Ukraine War News
Ukraine War News
Ukraine War News
Ukraine War News
Ukraine War News
Ukraine War News
Ukraine War News
Ukraine War News
Ukraine War News
Ukraine War News
Ukraine War News
Ukraine War News
Ukraine War News
Ukraine War News
Ukraine War News
Ukraine War News
Ukraine War News
Ukraine War News
Ukraine War News
Ukraine War News
Ukraine War News
Ukraine War News
Ukraine War News
Ukraine War News
Ukraine War News
Ukraine War News
Ukraine War News
Ukraine War News
Ukraine War News
Ukraine War News
Ukraine War News
Ukraine War News
Ukraine War News
Ukraine War News
Ukraine War News
Ukraine War News
Ukraine War News
Ukraine War News
Ukraine War News
Ukraine War News
Ukraine War News
Ukraine War News
Ukraine War News
Ukraine War News
Ukraine War News
Ukraine War News
Ukraine War News
Ukraine War News
Ukraine War News
Ukraine War News
Ukraine War News
Ukraine War News
Ukraine War News
Ukraine War News
Ukraine War News
Ukraine War News
Ukraine War News
Ukraine War News
Ukraine War News
Ukraine War News
Ukraine War News
Ukraine War News
Ukraine War News
Ukraine War News
Ukraine War News
Ukraine War News
Ukraine War News
Ukraine War News
Ukraine War News
Ukraine War News
Ukraine War News
Ukraine War News
Ukraine War News
Ukraine War News
Ukraine War News
Ukraine War News
Ukraine War News
Ukraine War News
Ukraine War News
Ukraine War News
Ukraine War News
Ukraine War News
Ukraine War News
Ukraine War News
Ukraine War News
Ukraine War News
Ukraine War News
Ukraine War News
Ukraine War News
Ukraine War News
Ukraine War News
Ukraine War News
Ukraine War News
Ukraine War News
Ukraine War News
Ukraine War News
Ukraine War News
Ukraine War News
Ukraine War News
Ukraine War News
Ukraine War News
Ukraine War News
Ukraine War News
Ukraine War News
Ukraine War News
Ukraine War News
Ukraine War News
Ukraine War News
Ukraine War News
Ukraine War News
Ukraine War News
Ukraine War News
Ukraine War News
Ukraine War News
Ukraine War News
Ukraine War News
Ukraine War News
Ukraine War News
Ukraine War News
Ukraine War News
Ukraine War News
Ukraine War News
Ukraine War News
Ukraine War News
Ukraine War News
Ukraine War News
Ukraine War News
Ukraine War News
Ukraine War News
Ukraine War News
Ukraine War News
Ukraine War News
Ukraine War News
Ukraine War News
Ukraine War News
Ukraine War News
Ukraine War News
Ukraine War News
Ukraine War News
Ukraine War News
Ukraine War News
Ukraine War News
Ukraine War News
Ukraine War News
Ukraine War News
Ukraine War News
Ukraine War News
Ukraine War News
Ukraine War News
Ukraine War News
Ukraine War News
Ukraine War News
Ukraine War News
Ukraine War News
Ukraine War News
Ukraine War News
Ukraine War News
Ukraine War News
Ukraine War News
Ukraine War News
Ukraine War News
Ukraine War News
Ukraine War News
Ukraine War News
Ukraine War News
Ukraine War News
Ukraine War News
Ukraine War News
Ukraine War News
Ukraine War News
Ukraine War News
Ukraine War News
Ukraine War News
Ukraine War News
Ukraine War News
Ukraine War News
Ukraine War News
Ukraine War News
Ukraine War News
Ukraine War News
Ukraine War News
Ukraine War News
Ukraine War News
Ukraine War News
Ukraine War News
Ukraine War News
Ukraine War News
Ukraine War News
Ukraine War News
Ukraine War News
Ukraine War News
Ukraine War News
Ukraine War News
Ukraine War News
Ukraine War News
Ukraine War News
Ukraine War News
Ukraine War News
Ukraine War News
Ukraine War News
Ukraine War News
Ukraine War News
Ukraine War News
Ukraine War News
Ukraine War News
Ukraine War News
Ukraine War News
Ukraine War News
Ukraine War News
Ukraine War News
Ukraine War News
Ukraine War News
Ukraine War News
Ukraine War News
Ukraine War News
Ukraine War News
Ukraine War News
Ukraine War News
Ukraine War News
Ukraine War News
Ukraine War News
Ukraine War News
Ukraine War News
Ukraine War News
Ukraine War News
Ukraine War News
Ukraine War News
Ukraine War News
Ukraine War News
Ukraine War News
Ukraine War News
Ukraine War News
Ukraine War News
Ukraine War News
Ukraine War News
Ukraine War News
Ukraine War News
Ukraine War News
Ukraine War News
Ukraine War News
Ukraine War News
Ukraine War News
Ukraine War News
Ukraine War News
Ukraine War News
Ukraine War News
Ukraine War News
Ukraine War News
Ukraine War News
Ukraine War News
Ukraine War News
Ukraine War News
Ukraine War News
Ukraine War News
Ukraine War News
Ukraine War News
Ukraine War News
Ukraine War News
Ukraine War News
Ukraine War News
Ukraine War News
Ukraine War News
Ukraine War News
Ukraine War News
Ukraine War News
Ukraine War News
Ukraine War News
Ukraine War News
Ukraine War News
Ukraine War News
Ukraine War News
Ukraine War News
Ukraine War News
Ukraine War News
Ukraine War News
Ukraine War News
Ukraine War News
Ukraine War News
Ukraine War News
Ukraine War News
Ukraine War News
Ukraine War News
Ukraine War News
Ukraine War News
Ukraine War News
Ukraine War News
Ukraine War News
Ukraine War News
Ukraine War News
Ukraine War News
Ukraine War News
Ukraine War News
Ukraine War News
Ukraine War News
Ukraine War News
Ukraine War News
Ukraine War News
Ukraine War News
Ukraine War News
Ukraine War News
Ukraine War News
Ukraine War News
Ukraine War News
Ukraine War News
Ukraine War News
Ukraine War News
Ukraine War News
Ukraine War News
Ukraine War News
Ukraine War News
Ukraine War News
Ukraine War News
Ukraine War News
Ukraine War News
Ukraine War News
Ukraine War News
Ukraine War News
Ukraine War News
Ukraine War News
Ukraine War News
Ukraine War News
Ukraine War News
Ukraine War News
Ukraine War News
Ukraine War News
Ukraine War News
Ukraine War News
Ukraine War News
Ukraine War News
Ukraine War News
Ukraine War News
Ukraine War News
Ukraine War News
Ukraine War News
Ukraine War News
Ukraine War News
Ukraine War News
Ukraine War News
Ukraine War News
Ukraine War News
Ukraine War News
Ukraine War News
Ukraine War News
Ukraine War News
Ukraine War News
Ukraine War News
Ukraine War News
Ukraine War News
Ukraine War News
Ukraine War News
Ukraine War News
Ukraine War News
Ukraine War News
Ukraine War News
Ukraine War News
Ukraine War News
Ukraine War News
Ukraine War News
Ukraine War News
Ukraine War News
Ukraine War News
Ukraine War News
Ukraine War News
Ukraine War News
Ukraine War News
Ukraine War News
Ukraine War News
Ukraine War News
Ukraine War News
Ukraine War News
Ukraine War News
Ukraine War News
Ukraine War News
Ukraine War News
Ukraine War News
Ukraine War News
Ukraine War News
Ukraine War News
Ukraine War News
Ukraine War News
Ukraine War News
Ukraine War News
Ukraine War News
Ukraine War News
Ukraine War News
Ukraine War News
Ukraine War News
Ukraine War News
Ukraine War News
Ukraine War News
Ukraine War News
Ukraine War News
Ukraine War News
Ukraine War News
Ukraine War News
Ukraine War News
Ukraine War News
Ukraine War News
Ukraine War News
Ukraine War News
Ukraine War News
Ukraine War News
Ukraine War News
Ukraine War News
Ukraine War News
Ukraine War News
Ukraine War News
Ukraine War News
Ukraine War News
Ukraine War News
Ukraine War News
Ukraine War News
Ukraine War News
Ukraine War News
Ukraine War News
Ukraine War News
Ukraine War News
Ukraine War News
Ukraine War News
Ukraine War News
Ukraine War News
Ukraine War News
Ukraine War News
Ukraine War News
Ukraine War News
Ukraine War News
Ukraine War News
Ukraine War News
Ukraine War News
Ukraine War News
Ukraine War News
Ukraine War News
Ukraine War News
Ukraine War News
Ukraine War News
Ukraine War News
Ukraine War News
Ukraine War News
Ukraine War News
Ukraine War News
Ukraine War News
Ukraine War News
Ukraine War News
Ukraine War News
Ukraine War News
Ukraine War News
Ukraine War News
Ukraine War News
Ukraine War News
Ukraine War News
Ukraine War News
Ukraine War News
Ukraine War News
Ukraine War News
Ukraine War News
Ukraine War News
Ukraine War News
Ukraine War News
Ukraine War News
Ukraine War News
Ukraine War News
Ukraine War News
Ukraine War News
Ukraine War News
Ukraine War News
Ukraine War News
Ukraine War News
Ukraine War News
Ukraine War News
Ukraine War News
Ukraine War News
Ukraine War News
Ukraine War News
Ukraine War News
Ukraine War News
Ukraine War News
Ukraine War News
Ukraine War News
Ukraine War News
Ukraine War News
Ukraine War News
Ukraine War News
Ukraine War News
Ukraine War News
Ukraine War News
Ukraine War News
Ukraine War News
Ukraine War News
Ukraine War News
Ukraine War News
Ukraine War News
Ukraine War News
Ukraine War News
Ukraine War News
Ukraine War News
Ukraine War News
Ukraine War News
Ukraine War News
Ukraine War News
Ukraine War News
Ukraine War News
Ukraine War News
Ukraine War News
Ukraine War News
Ukraine War News
Ukraine War News
Ukraine War News
Ukraine War News
Ukraine War News
Ukraine War News
Ukraine War News
Ukraine War News
Ukraine War News
Ukraine War News
Ukraine War News
Ukraine War News
Ukraine War News
Ukraine War News
Ukraine War News
Ukraine War News
Ukraine War News
Ukraine War News
Ukraine War News
Ukraine War News
Ukraine War News
Ukraine War News
Ukraine War News
Ukraine War News
Ukraine War News
Ukraine War News
Ukraine War News
Ukraine War News
Ukraine War News
Ukraine War News
Ukraine War News
Ukraine War News
Ukraine War News
Ukraine War News
Ukraine War News
Ukraine War News
Ukraine War News
Ukraine War News
Ukraine War News
Ukraine War News
Ukraine War News
Ukraine War News
Ukraine War News
Ukraine War News
Ukraine War News
Ukraine War News
Ukraine War News
Ukraine War News
Ukraine War News
Ukraine War News
Ukraine War News
Ukraine War News
Ukraine War News
Ukraine War News
Ukraine War News
Ukraine War News
Ukraine War News
Ukraine War News
Ukraine War News
Ukraine War News
Ukraine War News
Ukraine War News
Ukraine War News
Ukraine War News
Ukraine War News
Ukraine War News
Ukraine War News
Ukraine War News
Ukraine War News
Ukraine War News
Ukraine War News
Ukraine War News
Ukraine War News
Ukraine War News
Ukraine War News
Ukraine War News
Ukraine War News
Ukraine War News
Ukraine War News
Ukraine War News
Ukraine War News
Ukraine War News
Ukraine War News
Ukraine War News
Ukraine War News
Ukraine War News
Ukraine War News
Ukraine War News
Ukraine War News
Ukraine War News
Ukraine War News
Ukraine War News
Ukraine War News
Ukraine War News
Ukraine War News
Ukraine War News
Ukraine War News
Ukraine War News
Ukraine War News
Ukraine War News
Ukraine War News
Ukraine War News
Ukraine War News
Ukraine War News
Ukraine War News
Ukraine War News
Ukraine War News
Ukraine War News
Ukraine War News
Ukraine War News
Ukraine War News
Ukraine War News
Ukraine War News
Ukraine War News
Ukraine War News
Ukraine War News
Ukraine War News
Ukraine War News
Ukraine War News
Ukraine War News
Ukraine War News
Ukraine War News
Ukraine War News
Ukraine War News
Ukraine War News
Ukraine War News
Ukraine War News
Ukraine War News
Ukraine War News
Ukraine War News
Ukraine War News
Ukraine War News
Ukraine War News
Ukraine War News
Ukraine War News
Ukraine War News
Ukraine War News
Ukraine War News
Ukraine War News
Ukraine War News
Ukraine War News
Ukraine War News
Ukraine War News
Ukraine War News
Ukraine War News
Ukraine War News
Ukraine War News
Ukraine War News
Ukraine War News
Ukraine War News
Ukraine War News
Ukraine War News
Ukraine War News
Ukraine War News
Ukraine War News
Ukraine War News
Ukraine War News
Ukraine War News
Ukraine War News
Ukraine War News
Ukraine War News
Ukraine War News
Ukraine War News
Ukraine War News
Ukraine War News
Ukraine War News
Ukraine War News
Ukraine War News
Ukraine War News
Ukraine War News
Ukraine War News
Ukraine War News
Ukraine War News
Ukraine War News
Ukraine War News
Ukraine War News
Ukraine War News
Ukraine War News
Ukraine War News
Ukraine War News
Ukraine War News
Ukraine War News
Ukraine War News
Ukraine War News
Ukraine War News
Ukraine War News
Ukraine War News
Ukraine War News
Ukraine War News
Ukraine War News
Ukraine War News
Ukraine War News
Ukraine War News
Ukraine War News
Ukraine War News
Ukraine War News
Ukraine War News
Ukraine War News
Ukraine War News
Ukraine War News
Ukraine War News
Ukraine War News
Ukraine War News
Ukraine War News
Ukraine War News
Ukraine War News
Ukraine War News
Ukraine War News
Ukraine War News
Ukraine War News
Ukraine War News
Ukraine War News
Ukraine War News
Ukraine War News
Ukraine War News
Ukraine War News
Ukraine War News
Ukraine War News
Ukraine War News
Ukraine War News
Ukraine War News
Ukraine War News
Ukraine War News
Ukraine War News
Ukraine War News
Ukraine War News
Ukraine War News
Ukraine War News
Ukraine War News
Ukraine War News
Ukraine War News
Ukraine War News
Ukraine War News
Ukraine War News
Ukraine War News
Ukraine War News
Ukraine War News
Ukraine War News
Ukraine War News
Ukraine War News
Ukraine War News
Ukraine War News
Ukraine War News
Ukraine War News
Ukraine War News
Ukraine War News
Ukraine War News
Ukraine War News
Ukraine War News
Ukraine War News
Ukraine War News
Ukraine War News
Ukraine War News
Ukraine War News
Ukraine War News
Ukraine War News
Ukraine War News
Ukraine War News
Ukraine War News
Ukraine War News
Ukraine War News
Ukraine War News
Ukraine War News
Ukraine War News
Ukraine War News
Ukraine War News
Ukraine War News
Ukraine War News
Ukraine War News
Ukraine War News
Ukraine War News
Ukraine War News
Ukraine War News
Ukraine War News
Ukraine War News
Ukraine War News
Ukraine War News
Ukraine War News
Ukraine War News
Ukraine War News
Ukraine War News
Ukraine War News
Ukraine War News
Ukraine War News
Ukraine War News
Ukraine War News
Ukraine War News
Ukraine War News
Ukraine War News
Ukraine War News
Ukraine War News
Ukraine War News
Ukraine War News
Ukraine War News
Ukraine War News
Ukraine War News
Ukraine War News
Ukraine War News
Ukraine War News
Ukraine War News
Ukraine War News
Ukraine War News
Ukraine War News
Ukraine War News
Ukraine War News
Ukraine War News
Ukraine War News
Ukraine War News
Ukraine War News
Ukraine War News
Ukraine War News
Ukraine War News
Ukraine War News
Ukraine War News
Ukraine War News
Ukraine War News
Ukraine War News
Ukraine War News
Ukraine War News
Ukraine War News
Ukraine War News
Ukraine War News
Ukraine War News
Ukraine War News
Ukraine War News
Ukraine War News
Ukraine War News
Ukraine War News
Ukraine War News
Ukraine War News
Ukraine War News
Ukraine War News
Ukraine War News
Ukraine War News
Ukraine War News
Ukraine War News
Ukraine War News
Ukraine War News
Ukraine War News
Ukraine War News
Ukraine War News
Ukraine War News
Ukraine War News
Ukraine War News
Ukraine War News
Ukraine War News
Ukraine War News
Ukraine War News
Ukraine War News
Ukraine War News
Ukraine War News
Ukraine War News
Ukraine War News
Ukraine War News
Ukraine War News
Ukraine War News
Ukraine War News
Ukraine War News
Ukraine War News
Ukraine War News
Ukraine War News
Ukraine War News
Ukraine War News
Ukraine War News
Ukraine War News
Ukraine War News
Ukraine War News
Ukraine War News
Ukraine War News
Ukraine War News
Ukraine War News
Ukraine War News
Ukraine War News
Ukraine War News
Ukraine War News
Ukraine War News
Ukraine War News
Ukraine War News
Ukraine War News
Ukraine War News
Ukraine War News
Ukraine War News
Ukraine War News
Ukraine War News
Ukraine War News
Ukraine War News
Ukraine War News
Ukraine War News
Ukraine War News
Ukraine War News
Ukraine War News
Ukraine War News
Ukraine War News
Ukraine War News
Ukraine War News
Ukraine War News
Ukraine War News
Ukraine War News
Ukraine War News
Ukraine War News
Ukraine War News
Ukraine War News
Ukraine War News
Ukraine War News
Ukraine War News
Ukraine War News
Ukraine War News
Ukraine War News
Ukraine War News
Ukraine War News
Ukraine War News
Ukraine War News
Ukraine War News
Ukraine War News
Ukraine War News
Ukraine War News
Ukraine War News
Ukraine War News
Ukraine War News
Ukraine War News
Ukraine War News
Ukraine War News
Ukraine War News
Ukraine War News
Ukraine War News
Ukraine War News
Ukraine War News
Ukraine War News
Ukraine War News
Ukraine War News
Ukraine War News
Ukraine War News
Ukraine War News
Ukraine War News
Ukraine War News
Ukraine War News
Ukraine War News
Ukraine War News
Ukraine War News
Ukraine War News
Ukraine War News
Ukraine War News
Ukraine War News
Ukraine War News
Ukraine War News
Ukraine War News
Ukraine War News
Ukraine War News
Ukraine War News
Ukraine War News
Ukraine War News
Ukraine War News
Ukraine War News
Ukraine War News
Ukraine War News
Ukraine War News
Ukraine War News
Ukraine War News
Ukraine War News
Ukraine War News
Ukraine War News
Ukraine War News
Ukraine War News
Ukraine War News
Ukraine War News
Ukraine War News
Ukraine War News
Ukraine War News
Ukraine War News
Ukraine War News
Ukraine War News
Ukraine War News
Ukraine War News
Ukraine War News
Ukraine War News
Ukraine War News
Ukraine War News
Ukraine War News
Ukraine War News
Ukraine War News
Ukraine War News
Ukraine War News
Ukraine War News
Ukraine War News
Ukraine War News
Ukraine War News
Ukraine War News
Ukraine War News
Ukraine War News
Ukraine War News
Ukraine War News
Ukraine War News
Ukraine War News
Ukraine War News
Ukraine War News
Ukraine War News
Ukraine War News
Ukraine War News
Ukraine War News
Ukraine War News
Ukraine War News
Ukraine War News
Ukraine War News
Ukraine War News
Ukraine War News
Ukraine War News
Ukraine War News
Ukraine War News
Ukraine War News
Ukraine War News
Ukraine War News
Ukraine War News
Ukraine War News
Ukraine War News
Ukraine War News
Ukraine War News
Ukraine War News
Ukraine War News
Ukraine War News
Ukraine War News
Ukraine War News
Ukraine War News
Ukraine War News
Ukraine War News
Ukraine War News
Ukraine War News
Ukraine War News
Ukraine War News
Ukraine War News
Ukraine War News
Ukraine War News
Ukraine War News
Ukraine War News
Ukraine War News
Ukraine War News
Ukraine War News
Ukraine War News
Ukraine War News
Ukraine War News
Ukraine War News
Ukraine War News
Ukraine War News
Ukraine War News
Ukraine War News
Ukraine War News
Ukraine War News
Ukraine War News
Ukraine War News
Ukraine War News
Ukraine War News
Ukraine War News
Ukraine War News
Ukraine War News
Ukraine War News
Ukraine War News
Ukraine War News
Ukraine War News
Ukraine War News
Ukraine War News
Ukraine War News
Ukraine War News
Ukraine War News
Ukraine War News
Ukraine War News
Ukraine War News
Ukraine War News
Ukraine War News
Ukraine War News
Ukraine War News
Ukraine War News
Ukraine War News
Ukraine War News
Ukraine War News
Ukraine War News
Ukraine War News
Ukraine War News
Ukraine War News
Ukraine War News
Ukraine War News
Ukraine War News
Ukraine War News
Ukraine War News
Ukraine War News
Ukraine War News
Ukraine War News
Ukraine War News
Ukraine War News
Ukraine War News
Ukraine War News
Ukraine War News
Ukraine War News
Ukraine War News
Ukraine War News
Ukraine War News
Ukraine War News
Ukraine War News
Ukraine War News
Ukraine War News
Ukraine War News
Ukraine War News
Ukraine War News
Ukraine War News
Ukraine War News
Ukraine War News
Ukraine War News
Ukraine War News
Ukraine War News
Ukraine War News
Ukraine War News
Ukraine War News
Ukraine War News
Ukraine War News
Ukraine War News
Ukraine War News
Ukraine War News
Ukraine War News
Ukraine War News
Ukraine War News
Ukraine War News
Ukraine War News
Ukraine War News
Ukraine War News
Ukraine War News
Ukraine War News
Ukraine War News
Ukraine War News
Ukraine War News
Ukraine War News
Ukraine War News
Ukraine War News
Ukraine War News
Ukraine War News
Ukraine War News
Ukraine War News
Ukraine War News
Ukraine War News
Ukraine War News
Ukraine War News
Ukraine War News
Ukraine War News
Ukraine War News
Ukraine War News
Ukraine War News
Ukraine War News
Ukraine War News
Ukraine War News
Ukraine War News
Ukraine War News
Ukraine War News
Ukraine War News
Ukraine War News
Ukraine War News
Ukraine War News
Ukraine War News
Ukraine War News
Ukraine War News
Ukraine War News
Ukraine War News
Ukraine War News
Ukraine War News
Ukraine War News
Ukraine War News
Ukraine War News
Ukraine War News
Ukraine War News
Ukraine War News
Ukraine War News
Ukraine War News
Ukraine War News
Ukraine War News
Ukraine War News
Ukraine War News
Ukraine War News
Ukraine War News
Ukraine War News
Ukraine War News
Ukraine War News
Ukraine War News
Ukraine War News
Ukraine War News
Ukraine War News
Ukraine War News
Ukraine War News
Ukraine War News
Ukraine War News
Ukraine War News
Ukraine War News
Ukraine War News
Ukraine War News
Ukraine War News
Ukraine War News
Ukraine War News
Ukraine War News
Ukraine War News
Ukraine War News
Ukraine War News
Ukraine War News
Ukraine War News
Ukraine War News
Ukraine War News
Ukraine War News
Ukraine War News
Ukraine War News
Ukraine War News
Ukraine War News
Ukraine War News
Ukraine War News
Ukraine War News
Ukraine War News
Ukraine War News
Ukraine War News
Ukraine War News
Ukraine War News
Ukraine War News
Ukraine War News
Ukraine War News
Ukraine War News
Ukraine War News
Ukraine War News
Ukraine War News
Ukraine War News
Ukraine War News
Ukraine War News
Ukraine War News
Ukraine War News
Ukraine War News
Ukraine War News
Ukraine War News
Ukraine War News
Ukraine War News
Ukraine War News
Ukraine War News
Ukraine War News
Ukraine War News
Ukraine War News
Ukraine War News
Ukraine War News
Ukraine War News
Ukraine War News
Ukraine War News
Ukraine War News
Ukraine War News
Ukraine War News
Ukraine War News
Ukraine War News
Ukraine War News
Ukraine War News
Ukraine War News
Ukraine War News
Ukraine War News
Ukraine War News
Ukraine War News
Ukraine War News
Ukraine War News
Ukraine War News
Ukraine War News
Ukraine War News
Ukraine War News
Ukraine War News
Ukraine War News
Ukraine War News
Ukraine War News
Ukraine War News
Ukraine War News
Ukraine War News
Ukraine War News
Ukraine War News
Ukraine War News
Ukraine War News
Ukraine War News
Ukraine War News
Ukraine War News
Ukraine War News
Ukraine War News
Ukraine War News
Ukraine War News
Ukraine War News
Ukraine War News
Ukraine War News
Ukraine War News
Ukraine War News
Ukraine War News
Ukraine War News
Ukraine War News
Ukraine War News
Ukraine War News
Ukraine War News
Ukraine War News
Ukraine War News
Ukraine War News
Ukraine War News
Ukraine War News
Ukraine War News
Ukraine War News
Ukraine War News
Ukraine War News
Ukraine War News
Ukraine War News
Ukraine War News
Ukraine War News
Ukraine War News
Ukraine War News
Ukraine War News
Ukraine War News
Ukraine War News
Ukraine War News
Ukraine War News
Ukraine War News
Ukraine War News
Ukraine War News
Ukraine War News
Ukraine War News
Ukraine War News
Ukraine War News
Ukraine War News
Ukraine War News
Ukraine War News
Ukraine War News
Ukraine War News
Ukraine War News
Ukraine War News
Ukraine War News
Ukraine War News
Ukraine War News
Ukraine War News
Ukraine War News
Ukraine War News
Ukraine War News
Ukraine War News
Ukraine War News
Ukraine War News
Ukraine War News
Ukraine War News
Ukraine War News
Ukraine War News
Ukraine War News
Ukraine War News
Ukraine War News
Ukraine War News
Ukraine War News
Ukraine War News
Ukraine War News
Ukraine War News
Ukraine War News
Ukraine War News
Ukraine War News
Ukraine War News
Ukraine War News
Ukraine War News
Ukraine War News
Ukraine War News
Ukraine War News
Ukraine War News
Ukraine War News
Ukraine War News
Ukraine War News
Ukraine War News
Ukraine War News
Ukraine War News
Ukraine War News
Ukraine War News
Ukraine War News
Ukraine War News
Ukraine War News
Ukraine War News
Ukraine War News
Ukraine War News
Ukraine War News
Ukraine War News
Ukraine War News
Ukraine War News
Ukraine War News
Ukraine War News
Ukraine War News
Ukraine War News
Ukraine War News
Ukraine War News
Ukraine War News
Ukraine War News
Ukraine War News
Ukraine War News
Ukraine War News
Ukraine War News
Ukraine War News
Ukraine War News
Ukraine War News
Ukraine War News
Ukraine War News
Ukraine War News
Ukraine War News
Ukraine War News
Ukraine War News
Ukraine War News
Ukraine War News
Ukraine War News
Ukraine War News
Ukraine War News
Ukraine War News
Ukraine War News
Ukraine War News
Ukraine War News
Ukraine War News
Ukraine War News
Ukraine War News
Ukraine War News
Ukraine War News
Ukraine War News
Ukraine War News
Ukraine War News
Ukraine War News
Ukraine War News
Ukraine War News
Ukraine War News
Ukraine War News
Ukraine War News
Ukraine War News
Ukraine War News
Ukraine War News
Ukraine War News
Ukraine War News
Ukraine War News
Ukraine War News
Ukraine War News
Ukraine War News
Ukraine War News
Ukraine War News
Ukraine War News
Ukraine War News
Ukraine War News
Ukraine War News
Ukraine War News
Ukraine War News
Ukraine War News
Ukraine War News
Ukraine War News
Ukraine War News
Ukraine War News
Ukraine War News
Ukraine War News
Ukraine War News
Ukraine War News
Ukraine War News
Ukraine War News
Ukraine War News
Ukraine War News
Ukraine War News
Ukraine War News
Ukraine War News
Ukraine War News
Ukraine War News
Ukraine War News
Ukraine War News
Ukraine War News
Ukraine War News
Ukraine War News
Ukraine War News
Ukraine War News
Ukraine War News
Ukraine War News
Ukraine War News
Ukraine War News
Ukraine War News
Ukraine War News
Ukraine War News
Ukraine War News
Ukraine War News
Ukraine War News
Ukraine War News
Ukraine War News
Ukraine War News
Ukraine War News
Ukraine War News
Ukraine War News
Ukraine War News
Ukraine War News
Ukraine War News
Ukraine War News
Ukraine War News
Ukraine War News
Ukraine War News
Ukraine War News
Ukraine War News
Ukraine War News
Ukraine War News
Ukraine War News
Ukraine War News
Ukraine War News
Ukraine War News
Ukraine War News
Ukraine War News
Ukraine War News
Ukraine War News
Ukraine War News
Ukraine War News
Ukraine War News
Ukraine War News
Ukraine War News
Ukraine War News
Ukraine War News
Ukraine War News
Ukraine War News
Ukraine War News
Ukraine War News
Ukraine War News
Ukraine War News
Ukraine War News
Ukraine War News
Ukraine War News
Ukraine War News
Ukraine War News
Ukraine War News
Ukraine War News
Ukraine War News
Ukraine War News
Ukraine War News
Ukraine War News
Ukraine War News
Ukraine War News
Ukraine War News
Ukraine War News
Ukraine War News
Ukraine War News
Ukraine War News
Ukraine War News
Ukraine War News
Ukraine War News
Ukraine War News
Ukraine War News
Ukraine War News
Ukraine War News
Ukraine War News
Ukraine War News
Ukraine War News
Ukraine War News
Ukraine War News
Ukraine War News
Ukraine War News
Ukraine War News
Ukraine War News
Ukraine War News
Ukraine War News
Ukraine War News
Ukraine War News
Ukraine War News
Ukraine War News
Ukraine War News
Ukraine War News
Ukraine War News
Ukraine War News
Ukraine War News
Ukraine War News
Ukraine War News
Ukraine War News
Ukraine War News
Ukraine War News
Ukraine War News
Ukraine War News
Ukraine War News
Ukraine War News
Ukraine War News
Ukraine War News
Ukraine War News
Ukraine War News
Ukraine War News
Ukraine War News
Ukraine War News
Ukraine War News
Ukraine War News
Ukraine War News
Ukraine War News
Ukraine War News
Ukraine War News
Ukraine War News
Ukraine War News
Ukraine War News
Ukraine War News
Ukraine War News
Ukraine War News
Ukraine War News
Ukraine War News
Ukraine War News
Ukraine War News
Ukraine War News
Ukraine War News
Ukraine War News
Ukraine War News
Ukraine War News
Ukraine War News
Ukraine War News
Ukraine War News
Ukraine War News
Ukraine War News
Ukraine War News
Ukraine War News
Ukraine War News
Ukraine War News
Ukraine War News
Ukraine War News
Ukraine War News
Ukraine War News
Ukraine War News
Ukraine War News
Ukraine War News
Ukraine War News
Ukraine War News
Ukraine War News
Ukraine War News
Ukraine War News
Ukraine War News
Ukraine War News
Ukraine War News
Ukraine War News
Ukraine War News
Ukraine War News
Ukraine War News
Ukraine War News
Ukraine War News
Ukraine War News
Ukraine War News
Ukraine War News
Ukraine War News
Ukraine War News
Ukraine War News
Ukraine War News
Ukraine War News
Ukraine War News
Ukraine War News
Ukraine War News
Ukraine War News
Ukraine War News
Ukraine War News
Ukraine War News
Ukraine War News
Ukraine War News
Ukraine War News
Ukraine War News
Ukraine War News
Ukraine War News
Ukraine War News
Ukraine War News
Ukraine War News
Ukraine War News
Ukraine War News
Ukraine War News
Ukraine War News
Ukraine War News
Ukraine War News
Ukraine War News
Ukraine War News
Ukraine War News
Ukraine War News
Ukraine War News
Ukraine War News
Ukraine War News
Ukraine War News
Ukraine War News
Ukraine War News
Ukraine War News
Ukraine War News
Ukraine War News
Ukraine War News
Ukraine War News
Ukraine War News
Ukraine War News
Ukraine War News
Ukraine War News
Ukraine War News
Ukraine War News
Ukraine War News
Ukraine War News
Ukraine War News
Ukraine War News
Ukraine War News
Ukraine War News
Ukraine War News
Ukraine War News
Ukraine War News
Ukraine War News
Ukraine War News
Ukraine War News
Ukraine War News
Ukraine War News
Ukraine War News
Ukraine War News
Ukraine War News
Ukraine War News
Ukraine War News
Ukraine War News
Ukraine War News
Ukraine War News
Ukraine War News
Ukraine War News
Ukraine War News
Ukraine War News
Ukraine War News
Ukraine War News
Ukraine War News
Ukraine War News
Ukraine War News
Ukraine War News
Ukraine War News
Ukraine War News
Ukraine War News
Ukraine War News
Ukraine War News
Ukraine War News
Ukraine War News
Ukraine War News
Ukraine War News
Ukraine War News
Ukraine War News
Ukraine War News
Ukraine War News
Ukraine War News
Ukraine War News
Ukraine War News
Ukraine War News
Ukraine War News
Ukraine War News
Ukraine War News
Ukraine War News
Ukraine War News
Ukraine War News
Ukraine War News
Ukraine War News
Ukraine War News
Ukraine War News
Ukraine War News
Ukraine War News
Ukraine War News
Ukraine War News
Ukraine War News
Ukraine War News
Ukraine War News
Ukraine War News
Ukraine War News
Ukraine War News
Ukraine War News
Ukraine War News
Ukraine War News
Ukraine War News
Ukraine War News
Ukraine War News
Ukraine War News
Ukraine War News
Ukraine War News
Ukraine War News
Ukraine War News
Ukraine War News
Ukraine War News
Ukraine War News
Ukraine War News
Ukraine War News
Ukraine War News
Ukraine War News
Ukraine War News
Ukraine War News
Ukraine War News
Ukraine War News
Ukraine War News
Ukraine War News
Ukraine War News
Ukraine War News
Ukraine War News
Ukraine War News
Ukraine War News
Ukraine War News
Ukraine War News
Ukraine War News
Ukraine War News
Ukraine War News
Ukraine War News
Ukraine War News
Ukraine War News
Ukraine War News
Ukraine War News
Ukraine War News
Ukraine War News
Ukraine War News
Ukraine War News
Ukraine War News
Ukraine War News
Ukraine War News
Ukraine War News
Ukraine War News
Ukraine War News
Ukraine War News
Ukraine War News
Ukraine War News
Ukraine War News
Ukraine War News
Ukraine War News
Ukraine War News
Ukraine War News
Ukraine War News
Ukraine War News
Ukraine War News
Ukraine War News
Ukraine War News
Ukraine War News
Ukraine War News
Ukraine War News
Ukraine War News
Ukraine War News
Ukraine War News
Ukraine War News
Ukraine War News
Ukraine War News
Ukraine War News
Ukraine War News
Ukraine War News
Ukraine War News
Ukraine War News
Ukraine War News
Ukraine War News
Ukraine War News
Ukraine War News
Ukraine War News
Ukraine War News
Ukraine War News
Ukraine War News
Ukraine War News
Ukraine War News
Ukraine War News
Ukraine War News
Ukraine War News
Ukraine War News
Ukraine War News
Ukraine War News
Ukraine War News
Ukraine War News
Ukraine War News
Ukraine War News
Ukraine War News
Ukraine War News
Ukraine War News
Ukraine War News
Ukraine War News
Ukraine War News
Ukraine War News
Ukraine War News
Ukraine War News
Ukraine War News
Ukraine War News
Ukraine War News
Ukraine War News
Ukraine War News
Ukraine War News
Ukraine War News
Ukraine War News
Ukraine War News
Ukraine War News
Ukraine War News
Ukraine War News
Ukraine War News
Ukraine War News
Ukraine War News
Ukraine War News
Ukraine War News
Ukraine War News
Ukraine War News
Ukraine War News
Ukraine War News
Ukraine War News
Ukraine War News
Ukraine War News
Ukraine War News
Ukraine War News
Ukraine War News
Ukraine War News
Ukraine War News
Ukraine War News
Ukraine War News
Ukraine War News
Ukraine War News
Ukraine War News
Ukraine War News
Ukraine War News
Ukraine War News
Ukraine War News
Ukraine War News
Ukraine War News
Ukraine War News
Ukraine War News
Ukraine War News
Ukraine War News
Ukraine War News
Ukraine War News
Ukraine War News
Ukraine War News
Ukraine War News
Ukraine War News
Ukraine War News
Ukraine War News
Ukraine War News
Ukraine War News
Ukraine War News
Ukraine War News
Ukraine War News
Ukraine War News
Ukraine War News
Ukraine War News
Ukraine War News
Ukraine War News
Ukraine War News
Ukraine War News
Ukraine War News
Ukraine War News
Ukraine War News
Ukraine War News
Ukraine War News
Ukraine War News
Ukraine War News
Ukraine War News
Ukraine War News
Ukraine War News
Ukraine War News
Ukraine War News
Ukraine War News
Ukraine War News
Ukraine War News
Ukraine War News
Ukraine War News
Ukraine War News
Ukraine War News
Ukraine War News
Ukraine War News
Ukraine War News
Ukraine War News
Ukraine War News
Ukraine War News
Ukraine War News
Ukraine War News
Ukraine War News
Ukraine War News
Ukraine War News
Ukraine War News
Ukraine War News
Ukraine War News
Ukraine War News
Ukraine War News
Ukraine War News
Ukraine War News
Ukraine War News
Ukraine War News
Ukraine War News
Ukraine War News
Ukraine War News
Ukraine War News
Ukraine War News
Ukraine War News
Ukraine War News
Ukraine War News
Ukraine War News
Ukraine War News
Ukraine War News
Ukraine War News
Ukraine War News
Ukraine War News
Ukraine War News
Ukraine War News
Ukraine War News
Ukraine War News
Ukraine War News
Ukraine War News
Ukraine War News
Ukraine War News
Ukraine War News
Ukraine War News
Ukraine War News
Ukraine War News
Ukraine War News
Ukraine War News
Ukraine War News
Ukraine War News
Ukraine War News
Ukraine War News
Ukraine War News
Ukraine War News
Ukraine War News
Ukraine War News
Ukraine War News
Ukraine War News
Ukraine War News
Ukraine War News
Ukraine War News
Ukraine War News
Ukraine War News
Ukraine War News
Ukraine War News
Ukraine War News
Ukraine War News
Ukraine War News
Ukraine War News
Ukraine War News
Ukraine War News
Ukraine War News
Ukraine War News
Ukraine War News
Ukraine War News
Ukraine War News
Ukraine War News
Ukraine War News
Ukraine War News
Ukraine War News
Ukraine War News
Ukraine War News
Ukraine War News
Ukraine War News
Ukraine War News
Ukraine War News
Ukraine War News
Ukraine War News
Ukraine War News
Ukraine War News
Ukraine War News
Ukraine War News
Ukraine War News
Ukraine War News
Ukraine War News
Ukraine War News
Ukraine War News
Ukraine War News
Ukraine War News
Ukraine War News
Ukraine War News
Ukraine War News
Ukraine War News
Ukraine War News
Ukraine War News
Ukraine War News
Ukraine War News
Ukraine War News
Ukraine War News
Ukraine War News
Ukraine War News
Ukraine War News
Ukraine War News
Ukraine War News
Ukraine War News
Ukraine War News
Ukraine War News
Ukraine War News
Ukraine War News
Ukraine War News
Ukraine War News
Ukraine War News
Ukraine War News
Ukraine War News
Ukraine War News
Ukraine War News
Ukraine War News
Ukraine War News
Ukraine War News
Ukraine War News
Ukraine War News
Ukraine War News
Ukraine War News
Ukraine War News
Ukraine War News
Ukraine War News
Ukraine War News
Ukraine War News
Ukraine War News
Ukraine War News
Ukraine War News
Ukraine War News
Ukraine War News
Ukraine War News
Ukraine War News
Ukraine War News
Ukraine War News
Ukraine War News
Ukraine War News
Ukraine War News
Ukraine War News
Ukraine War News
Ukraine War News
Ukraine War News
Ukraine War News
Ukraine War News
Ukraine War News
Ukraine War News
Ukraine War News
Ukraine War News
Ukraine War News
Ukraine War News
Ukraine War News
Ukraine War News
Ukraine War News
Ukraine War News
Ukraine War News
Ukraine War News
Ukraine War News
Ukraine War News
Ukraine War News
Ukraine War News
Ukraine War News
Ukraine War News
Ukraine War News
Ukraine War News
Ukraine War News
Ukraine War News
Ukraine War News
Ukraine War News
Ukraine War News
Ukraine War News
Ukraine War News
Ukraine War News
Ukraine War News
Ukraine War News
Ukraine War News
Ukraine War News
Ukraine War News
Ukraine War News
Ukraine War News
Ukraine War News
Ukraine War News
Ukraine War News
Ukraine War News
Ukraine War News
Ukraine War News
Ukraine War News
Ukraine War News
Ukraine War News
Ukraine War News
Ukraine War News
Ukraine War News
Ukraine War News
Ukraine War News
Ukraine War News
Ukraine War News
Ukraine War News
Ukraine War News
Ukraine War News
Ukraine War News
Ukraine War News
Ukraine War News
Ukraine War News
Ukraine War News
Ukraine War News
Ukraine War News
Ukraine War News
Ukraine War News
Ukraine War News
Ukraine War News
Ukraine War News
Ukraine War News
Ukraine War News
Ukraine War News
Ukraine War News
Ukraine War News
Ukraine War News
Ukraine War News
Ukraine War News
Ukraine War News
Ukraine War News
Ukraine War News
Ukraine War News
Ukraine War News
Ukraine War News
Ukraine War News
Ukraine War News
Ukraine War News
Ukraine War News
Ukraine War News
Ukraine War News
Ukraine War News
Ukraine War News
Ukraine War News
Ukraine War News
Ukraine War News
Ukraine War News
Ukraine War News
Ukraine War News
Ukraine War News
Ukraine War News
Ukraine War News
Ukraine War News
Ukraine War News
Ukraine War News
Ukraine War News
Ukraine War News
Ukraine War News
Ukraine War News
Ukraine War News
Ukraine War News
Ukraine War News
Ukraine War News
Ukraine War News
Ukraine War News
Ukraine War News
Ukraine War News
Ukraine War News
Ukraine War News
Ukraine War News
Ukraine War News
Ukraine War News
Ukraine War News
Ukraine War News
Ukraine War News
Ukraine War News
Ukraine War News
Ukraine War News
Ukraine War News
Ukraine War News
Ukraine War News
Ukraine War News
Ukraine War News
Ukraine War News
Ukraine War News
Ukraine War News
Ukraine War News
Ukraine War News
Ukraine War News
Ukraine War News
Ukraine War News
Ukraine War News
Ukraine War News
Ukraine War News
Ukraine War News
Ukraine War News
Ukraine War News
Ukraine War News
Ukraine War News
Ukraine War News
Ukraine War News
Ukraine War News
Ukraine War News
Ukraine War News
Ukraine War News
Ukraine War News
Ukraine War News
Ukraine War News
Ukraine War News
Ukraine War News
Ukraine War News
Ukraine War News
Ukraine War News
Ukraine War News
Ukraine War News
Ukraine War News
Ukraine War News
Ukraine War News
Ukraine War News
Ukraine War News
Ukraine War News
Ukraine War News
Ukraine War News
Ukraine War News
Ukraine War News
Ukraine War News
Ukraine War News
Ukraine War News
Ukraine War News
Ukraine War News
Ukraine War News
Ukraine War News
Ukraine War News
Ukraine War News
Ukraine War News
Ukraine War News
Ukraine War News
Ukraine War News
Ukraine War News
Ukraine War News
Ukraine War News
Ukraine War News
Ukraine War News
Ukraine War News
Ukraine War News
Ukraine War News
Ukraine War News
Ukraine War News
Ukraine War News
Ukraine War News
Ukraine War News
Ukraine War News
Ukraine War News
Ukraine War News
Ukraine War News
Ukraine War News
Ukraine War News
Ukraine War News
Ukraine War News
Ukraine War News
Ukraine War News
Ukraine War News
Ukraine War News
Ukraine War News
Ukraine War News
Ukraine War News
Ukraine War News
Ukraine War News
Ukraine War News
Ukraine War News
Ukraine War News
Ukraine War News
Ukraine War News
Ukraine War News
Ukraine War News
Ukraine War News
Ukraine War News
Ukraine War News
Ukraine War News
Ukraine War News
Ukraine War News
Ukraine War News
Ukraine War News
Ukraine War News
Ukraine War News
Ukraine War News
Ukraine War News
Ukraine War News
Ukraine War News
Ukraine War News
Ukraine War News
Ukraine War News
Ukraine War News
Ukraine War News
Ukraine War News
Ukraine War News
Ukraine War News
Ukraine War News
Ukraine War News
Ukraine War News
Ukraine War News
Ukraine War News
Ukraine War News
Ukraine War News
Ukraine War News
Ukraine War News
Ukraine War News
Ukraine War News
Ukraine War News
Ukraine War News
Ukraine War News
Ukraine War News
Ukraine War News
Ukraine War News
Ukraine War News
Ukraine War News
Ukraine War News
Ukraine War News
Ukraine War News
Ukraine War News
Ukraine War News
Ukraine War News
Ukraine War News
Ukraine War News
Ukraine War News
Ukraine War News
Ukraine War News
Ukraine War News
Ukraine War News
Ukraine War News
Ukraine War News
Ukraine War News
Ukraine War News
Ukraine War News
Ukraine War News
Ukraine War News
Ukraine War News
Ukraine War News
Ukraine War News
Ukraine War News
Ukraine War News
Ukraine War News
Ukraine War News
Ukraine War News
Ukraine War News
Ukraine War News
Ukraine War News
Ukraine War News
Ukraine War News
Ukraine War News
Ukraine War News
Ukraine War News
Ukraine War News
Ukraine War News
Ukraine War News
Ukraine War News
Ukraine War News
Ukraine War News
Ukraine War News
Ukraine War News
Ukraine War News
Ukraine War News
Ukraine War News
Ukraine War News
Ukraine War News
Ukraine War News
Ukraine War News
Ukraine War News
Ukraine War News
Ukraine War News
Ukraine War News
Ukraine War News
Ukraine War News
Ukraine War News
Ukraine War News
Ukraine War News
Ukraine War News
Ukraine War News
Ukraine War News
Ukraine War News
Ukraine War News
Ukraine War News
Ukraine War News
Ukraine War News
Ukraine War News
Ukraine War News
Ukraine War News
Ukraine War News
Ukraine War News
Ukraine War News
Ukraine War News
Ukraine War News
Ukraine War News
Ukraine War News
Ukraine War News
Ukraine War News
Ukraine War News
Ukraine War News
Ukraine War News
Ukraine War News
Ukraine War News
Ukraine War News
Ukraine War News
Ukraine War News
Ukraine War News
Ukraine War News
Ukraine War News
Ukraine War News
Ukraine War News
Ukraine War News
Ukraine War News
Ukraine War News
Ukraine War News
Ukraine War News
Ukraine War News
Ukraine War News
Ukraine War News
Ukraine War News
Ukraine War News
Ukraine War News
Ukraine War News
Ukraine War News
Ukraine War News
Ukraine War News
Ukraine War News
Ukraine War News
Ukraine War News
Ukraine War News
Ukraine War News
Ukraine War News
Ukraine War News
Ukraine War News
Ukraine War News
Ukraine War News
Ukraine War News
Ukraine War News
Ukraine War News
Ukraine War News
Ukraine War News
Ukraine War News
Ukraine War News
Ukraine War News
Ukraine War News
Ukraine War News
Ukraine War News
Ukraine War News
Ukraine War News
Ukraine War News
Ukraine War News
Ukraine War News
Ukraine War News
Ukraine War News
Ukraine War News
Ukraine War News
Ukraine War News
Ukraine War News
Ukraine War News
Ukraine War News
Ukraine War News
Ukraine War News
Ukraine War News
Ukraine War News
Ukraine War News
Ukraine War News
Ukraine War News
Ukraine War News
Ukraine War News
Ukraine War News
Ukraine War News
Ukraine War News
Ukraine War News
Ukraine War News
Ukraine War News
Ukraine War News
Ukraine War News
Ukraine War News
Ukraine War News
Ukraine War News
Ukraine War News
Ukraine War News
Ukraine War News
Ukraine War News
Ukraine War News
Ukraine War News
Ukraine War News
Ukraine War News
Ukraine War News
Ukraine War News
Ukraine War News
Ukraine War News
Ukraine War News
Ukraine War News
Ukraine War News
Ukraine War News
Ukraine War News
Ukraine War News
Ukraine War News
Ukraine War News
Ukraine War News
Ukraine War News
Ukraine War News
Ukraine War News
Ukraine War News
Ukraine War News
Ukraine War News
Ukraine War News
Ukraine War News
Ukraine War News
Ukraine War News
Ukraine War News
Ukraine War News
Ukraine War News
Ukraine War News
Ukraine War News
Ukraine War News
Ukraine War News
Ukraine War News
Ukraine War News
Ukraine War News
Ukraine War News
Ukraine War News
Ukraine War News
Ukraine War News
Ukraine War News
Ukraine War News
Ukraine War News
Ukraine War News
Ukraine War News
Ukraine War News
Ukraine War News
Ukraine War News
Ukraine War News
Ukraine War News
Ukraine War News
Ukraine War News
Ukraine War News
Ukraine War News
Ukraine War News
Ukraine War News
Ukraine War News
Ukraine War News
Ukraine War News
Ukraine War News
Ukraine War News
Ukraine War News
Ukraine War News
Ukraine War News
Ukraine War News
Ukraine War News
Ukraine War News
Ukraine War News
Ukraine War News
Ukraine War News
Ukraine War News
Ukraine War News
Ukraine War News
Ukraine War News
Ukraine War News
Ukraine War News
Ukraine War News
Ukraine War News
Ukraine War News
Ukraine War News
Ukraine War News
Ukraine War News
Ukraine War News
Ukraine War News
Ukraine War News
Ukraine War News
Ukraine War News
Ukraine War News
Ukraine War News
Ukraine War News
Ukraine War News
Ukraine War News
Ukraine War News
Ukraine War News
Ukraine War News
Ukraine War News
Ukraine War News
Ukraine War News
Ukraine War News
Ukraine War News
Ukraine War News
Ukraine War News
Ukraine War News
Ukraine War News
Ukraine War News
Ukraine War News
Ukraine War News
Ukraine War News
Ukraine War News
Ukraine War News
Ukraine War News
Ukraine War News
Ukraine War News
Ukraine War News
Ukraine War News
Ukraine War News
Ukraine War News
Ukraine War News
Ukraine War News
Ukraine War News
Ukraine War News
Ukraine War News
Ukraine War News
Ukraine War News
Ukraine War News
Ukraine War News
Ukraine War News
Ukraine War News
Ukraine War News
Ukraine War News
Ukraine War News
Ukraine War News
Ukraine War News
Ukraine War News
Ukraine War News
Ukraine War News
Ukraine War News
Ukraine War News
Ukraine War News
Ukraine War News
Ukraine War News
Ukraine War News
Ukraine War News
Ukraine War News
Ukraine War News
Ukraine War News
Ukraine War News
Ukraine War News
Ukraine War News
Ukraine War News
Ukraine War News
Ukraine War News
Ukraine War News
Ukraine War News
Ukraine War News
Ukraine War News
Ukraine War News
Ukraine War News
Ukraine War News
Ukraine War News
Ukraine War News
Ukraine War News
Ukraine War News
Ukraine War News
Ukraine War News
Ukraine War News
Ukraine War News
Ukraine War News
Ukraine War News
Ukraine War News
Ukraine War News
Ukraine War News
Ukraine War News
Ukraine War News
Ukraine War News
Ukraine War News
Ukraine War News
Ukraine War News
Ukraine War News
Ukraine War News
Ukraine War News
Ukraine War News
Ukraine War News
Ukraine War News
Ukraine War News
Ukraine War News
Ukraine War News
Ukraine War News
Ukraine War News
Ukraine War News
Ukraine War News
Ukraine War News
Ukraine War News
Ukraine War News
Ukraine War News
Ukraine War News
Ukraine War News
Ukraine War News
Ukraine War News
Ukraine War News
Ukraine War News
Ukraine War News
Ukraine War News
Ukraine War News
Ukraine War News
Ukraine War News
Ukraine War News
Ukraine War News
Ukraine War News
Ukraine War News
Ukraine War News
Ukraine War News
Ukraine War News
Ukraine War News
Ukraine War News
Ukraine War News
Ukraine War News
Ukraine War News
Ukraine War News
Ukraine War News
Ukraine War News
Ukraine War News
Ukraine War News
Ukraine War News
Ukraine War News
Ukraine War News
Ukraine War News
Ukraine War News
Ukraine War News
Ukraine War News
Ukraine War News
Ukraine War News
Ukraine War News
Ukraine War News
Ukraine War News
Ukraine War News
Ukraine War News
Ukraine War News
Ukraine War News
Ukraine War News
Ukraine War News
Ukraine War News
Ukraine War News
Ukraine War News
Ukraine War News
Ukraine War News
Ukraine War News
Ukraine War News
Ukraine War News
Ukraine War News
Ukraine War News
Ukraine War News
Ukraine War News
Ukraine War News
Ukraine War News
Ukraine War News
Ukraine War News
Ukraine War News
Ukraine War News
Ukraine War News
Ukraine War News
Ukraine War News
Ukraine War News
Ukraine War News
Ukraine War News
Ukraine War News
Ukraine War News
Ukraine War News
Ukraine War News
Ukraine War News
Ukraine War News
Ukraine War News
Ukraine War News
Ukraine War News
Ukraine War News
Ukraine War News
Ukraine War News
Ukraine War News
Ukraine War News
Ukraine War News
Ukraine War News
Ukraine War News
Ukraine War News
Ukraine War News
Ukraine War News
Ukraine War News
Ukraine War News
Ukraine War News
Ukraine War News
Ukraine War News
Ukraine War News
Ukraine War News
Ukraine War News
Ukraine War News
Ukraine War News
Ukraine War News
Ukraine War News
Ukraine War News
Ukraine War News
Ukraine War News
Ukraine War News
Ukraine War News
Ukraine War News
Ukraine War News
Ukraine War News
Ukraine War News
Ukraine War News
Ukraine War News
Ukraine War News
Ukraine War News
Ukraine War News
Ukraine War News
Ukraine War News
Ukraine War News
Ukraine War News
Ukraine War News
Ukraine War News
Ukraine War News
Ukraine War News
Ukraine War News
Ukraine War News
Ukraine War News
Ukraine War News
Ukraine War News
Ukraine War News
Ukraine War News
Ukraine War News
Ukraine War News
Ukraine War News
Ukraine War News
Ukraine War News
Ukraine War News
Ukraine War News
Ukraine War News
Ukraine War News
Ukraine War News
Ukraine War News
Ukraine War News
Ukraine War News
Ukraine War News
Ukraine War News
Ukraine War News
Ukraine War News
Ukraine War News
Ukraine War News
Ukraine War News
Ukraine War News
Ukraine War News
Ukraine War News
Ukraine War News
Ukraine War News
Ukraine War News
Ukraine War News
Ukraine War News
Ukraine War News
Ukraine War News
Ukraine War News
Ukraine War News
Ukraine War News
Ukraine War News
Ukraine War News
Ukraine War News
Ukraine War News
Ukraine War News
Ukraine War News
Ukraine War News
Ukraine War News
Ukraine War News
Ukraine War News
Ukraine War News
Ukraine War News
Ukraine War News
Ukraine War News
Ukraine War News
Ukraine War News
Ukraine War News
Ukraine War News
Ukraine War News
Ukraine War News
Ukraine War News
Ukraine War News
Ukraine War News
Ukraine War News
Ukraine War News
Ukraine War News
Ukraine War News
Ukraine War News
Ukraine War News
Ukraine War News
Ukraine War News
Ukraine War News
Ukraine War News
Ukraine War News
Ukraine War News
Ukraine War News
Ukraine War News
Ukraine War News
Ukraine War News
Ukraine War News
Ukraine War News
Ukraine War News
Ukraine War News
Ukraine War News
Ukraine War News
Ukraine War News
Ukraine War News
Ukraine War News
Ukraine War News
Ukraine War News
Ukraine War News
Ukraine War News
Ukraine War News
Ukraine War News
Ukraine War News
Ukraine War News
Ukraine War News
Ukraine War News
Ukraine War News
Ukraine War News
Ukraine War News
Ukraine War News
Ukraine War News
Ukraine War News
Ukraine War News
Ukraine War News
Ukraine War News
Ukraine War News
Ukraine War News
Ukraine War News
Ukraine War News
Ukraine War News
Ukraine War News
Ukraine War News
Ukraine War News
Ukraine War News
Ukraine War News
Ukraine War News
Ukraine War News
Ukraine War News
Ukraine War News
Ukraine War News
Ukraine War News
Ukraine War News
Ukraine War News
Ukraine War News
Ukraine War News
Ukraine War News
Ukraine War News
Ukraine War News
Ukraine War News
Ukraine War News
Ukraine War News
Ukraine War News
Ukraine War News
Ukraine War News
Ukraine War News
Ukraine War News
Ukraine War News
Ukraine War News
Ukraine War News
Ukraine War News
Ukraine War News
Ukraine War News
Ukraine War News
Ukraine War News
Ukraine War News
Ukraine War News
Ukraine War News
Ukraine War News
Ukraine War News
Ukraine War News
Ukraine War News
Ukraine War News
Ukraine War News
Ukraine War News
Ukraine War News
Ukraine War News
Ukraine War News
Ukraine War News
Ukraine War News
Ukraine War News
Ukraine War News
Ukraine War News
Ukraine War News
Ukraine War News
Ukraine War News
Ukraine War News
Ukraine War News
Ukraine War News
Ukraine War News
Ukraine War News
Ukraine War News
Ukraine War News
Ukraine War News
Ukraine War News
Ukraine War News
Ukraine War News
Ukraine War News
Ukraine War News
Ukraine War News
Ukraine War News
Ukraine War News
Ukraine War News
Ukraine War News
Ukraine War News
Ukraine War News
Ukraine War News
Ukraine War News
Ukraine War News
Ukraine War News
Ukraine War News
Ukraine War News
Ukraine War News
Ukraine War News
Ukraine War News
Ukraine War News
Ukraine War News
Ukraine War News
Ukraine War News
Ukraine War News
Ukraine War News
Ukraine War News
Ukraine War News
Ukraine War News
Ukraine War News
Ukraine War News
Ukraine War News
Ukraine War News
Ukraine War News
Ukraine War News
Ukraine War News
Ukraine War News
Ukraine War News
Ukraine War News
Ukraine War News
Ukraine War News
Ukraine War News
Ukraine War News
Ukraine War News
Ukraine War News
Ukraine War News
Ukraine War News
Ukraine War News
Ukraine War News
Ukraine War News
Ukraine War News
Ukraine War News
Ukraine War News
Ukraine War News
Ukraine War News
Ukraine War News
Ukraine War News
Ukraine War News
Ukraine War News
Ukraine War News
Ukraine War News
Ukraine War News
Ukraine War News
Ukraine War News
Ukraine War News
Ukraine War News
Ukraine War News
Ukraine War News
Ukraine War News
Ukraine War News
Ukraine War News
Ukraine War News
Ukraine War News
Ukraine War News
Ukraine War News
Ukraine War News
Ukraine War News
Ukraine War News
Ukraine War News
Ukraine War News
Ukraine War News
Ukraine War News
Ukraine War News
Ukraine War News
Ukraine War News
Ukraine War News
Ukraine War News
Ukraine War News
Ukraine War News
Ukraine War News
Ukraine War News
Ukraine War News
Ukraine War News
Ukraine War News
Ukraine War News
Ukraine War News
Ukraine War News
Ukraine War News
Ukraine War News
Ukraine War News
Ukraine War News
Ukraine War News
Ukraine War News
Ukraine War News
Ukraine War News
Ukraine War News
Ukraine War News
Ukraine War News
Ukraine War News
Ukraine War News
Ukraine War News
Ukraine War News
Ukraine War News
Ukraine War News
Ukraine War News
Ukraine War News
Ukraine War News
Ukraine War News
Ukraine War News
Ukraine War News
Ukraine War News
Ukraine War News
Ukraine War News
Ukraine War News
Ukraine War News
Ukraine War News
Ukraine War News
Ukraine War News
Ukraine War News
Ukraine War News
Ukraine War News
Ukraine War News
Ukraine War News
Ukraine War News
Ukraine War News
Ukraine War News
Ukraine War News
Ukraine War News
Ukraine War News
Ukraine War News
Ukraine War News
Ukraine War News
Ukraine War News
Ukraine War News
Ukraine War News
Ukraine War News
Ukraine War News
Ukraine War News
Ukraine War News
Ukraine War News
Ukraine War News
Ukraine War News
Ukraine War News
Ukraine War News
Ukraine War News
Ukraine War News
Ukraine War News
Ukraine War News
Ukraine War News
Ukraine War News
Ukraine War News
Ukraine War News
Ukraine War News
Ukraine War News
Ukraine War News
Ukraine War News
Ukraine War News
Ukraine War News
Ukraine War News
Ukraine War News
Ukraine War News
Ukraine War News
Ukraine War News
Ukraine War News
Ukraine War News
Ukraine War News
Ukraine War News
Ukraine War News
Ukraine War News
Ukraine War News
Ukraine War News
Ukraine War News
Ukraine War News
Ukraine War News
Ukraine War News
Ukraine War News
Ukraine War News
Ukraine War News
Ukraine War News
Ukraine War News
Ukraine War News
Ukraine War News
Ukraine War News
Ukraine War News
Ukraine War News
Ukraine War News
Ukraine War News
Ukraine War News
Ukraine War News
Ukraine War News
Ukraine War News
Ukraine War News
Ukraine War News
Ukraine War News
Ukraine War News
Ukraine War News
Ukraine War News
Ukraine War News
Ukraine War News
Ukraine War News
Ukraine War News
Ukraine War News
Ukraine War News
Ukraine War News
Ukraine War News
Ukraine War News
Ukraine War News
Ukraine War News
Ukraine War News
Ukraine War News
Ukraine War News
Ukraine War News
Ukraine War News
Ukraine War News
Ukraine War News
Ukraine War News
Ukraine War News
Ukraine War News
Ukraine War News
Ukraine War News
Ukraine War News
Ukraine War News
Ukraine War News
Ukraine War News
Ukraine War News
Ukraine War News
Ukraine War News
Ukraine War News
Ukraine War News
Ukraine War News
Ukraine War News
Ukraine War News
Ukraine War News
Ukraine War News
Ukraine War News
Ukraine War News
Ukraine War News
Ukraine War News
Ukraine War News
Ukraine War News
Ukraine War News
Ukraine War News
Ukraine War News
Ukraine War News
Ukraine War News
Ukraine War News
Ukraine War News
Ukraine War News
Ukraine War News
Ukraine War News
Ukraine War News
Ukraine War News
Ukraine War News
Ukraine War News
Ukraine War News
Ukraine War News
Ukraine War News
Ukraine War News
Ukraine War News
Ukraine War News
Ukraine War News
Ukraine War News
Ukraine War News
Ukraine War News
Ukraine War News
Ukraine War News
Ukraine War News
Ukraine War News
Ukraine War News
Ukraine War News
Ukraine War News
Ukraine War News
Ukraine War News
Ukraine War News
Ukraine War News
Ukraine War News
Ukraine War News
Ukraine War News
Ukraine War News
Ukraine War News