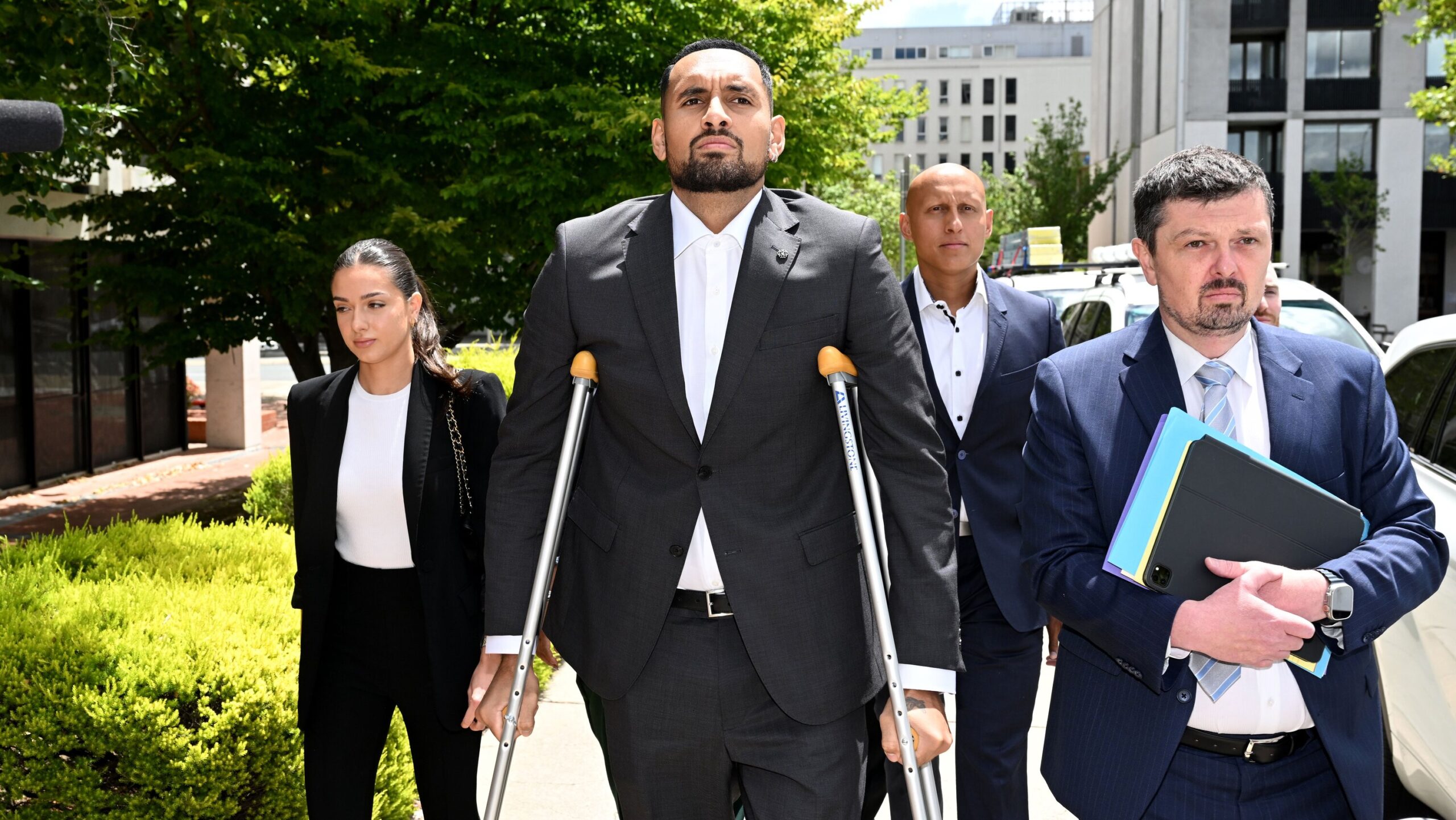 Nick Kyrgios pleaded guilty to assaulting his ex-girlfriend Chiara Passari
The incident happened in 2021 in Canberra
He pushed Passari who fell to the ground and grazed her knee but he apologized
Nick Kyrgios, a celebrated tennis player from Australia on Friday pleaded guilty to assaulting his ex-girlfriend Chiara Passari but was exempted from conviction under Australian criminal law.
After his attorney's failed attempt to have the assault charges dropped due to mental health issues, the 27-year-old had no choice other than entering a guilty plea before a Canberra court.
During a dispute in Canberra in 2021, Kyrgios pushed Passari onto the sidewalk, according to evidence presented in court. When deciding not to charge him with a crime, Magistrate Beth Campbell referred to the occurrence as "a single act of foolishness or frustration."
In a statement following the decision, Kyrgios expressed his gratitude to the court for acquitting him of the charges. He said that at the time of the incident, he was in bad shape and state mentally.
He admits that while he would have reacted better, he ended up shoving Passari and he still regrets this.
"I was not in good place when this happened and I reacted to a difficult situation in a way I deeply regret. I know it wasn't OK and I'm sincerely sorry for the hurt I caused," BBC quotes him.
According to facts submitted to the court in agreement, Kyrgios shoved Passari on January 10, 2021, after she prevented his car from leaving the scene of their argument.
The following month, Passari reported the incident to the police but she did not file a formal complaint. When the pair got back together and started dating again, Passari filed a formal complaint in December 2021.
According to Kyrgios' attorney Michael Kukulies-Smith his client repeatedly attempted to "lawfully" eject Passari from the vehicle while also attempting to defuse the situation by calling an Uber.
It is Passari's refusal to let Kyrgios go that ticked off things and he reacted angrily.
The court was informed that Kyrgios cursed at Passari and ordered her to leave. He then dragged her an arms' length away from the door with his hands on her hips, but Passari retreated at the last second, but she fell incidentally.
The court heard that Passari experienced discomfort and later spotted grazing on her knee. According to his attorney, Kyrgios' apology the following day demonstrated to the court that he had taken ownership of his actions.
Even though he no longer experiences it to the same degree now, Kukulies-Smith also stated to the court on Friday that there was a relationship between mental health and the offence.
Sam Borenstein, Kyrgios' psychologist, testified in court that the tennis star had "recurrent" mental illness and had occasionally considered harming himself, but that his condition had been getting better.
Campbell in her ruling, said Kyrgios is a young tennis player who was only trying to free himself from an otherwise emotionally heightened situation.
"You acted in the heat of the moment. I am dealing with you in the same way I would deal with any young man in this court. You are a young man who happens to hit a tennis ball particularly well," the Magistrate remarked.
The ruling came days after the conclusion of Australian Open which Kyrgios missed due to a leg injury. In fact, he appeared in court in crutches and a black suit full of remorse.
With the ruling, there will be no criminal case in his file.