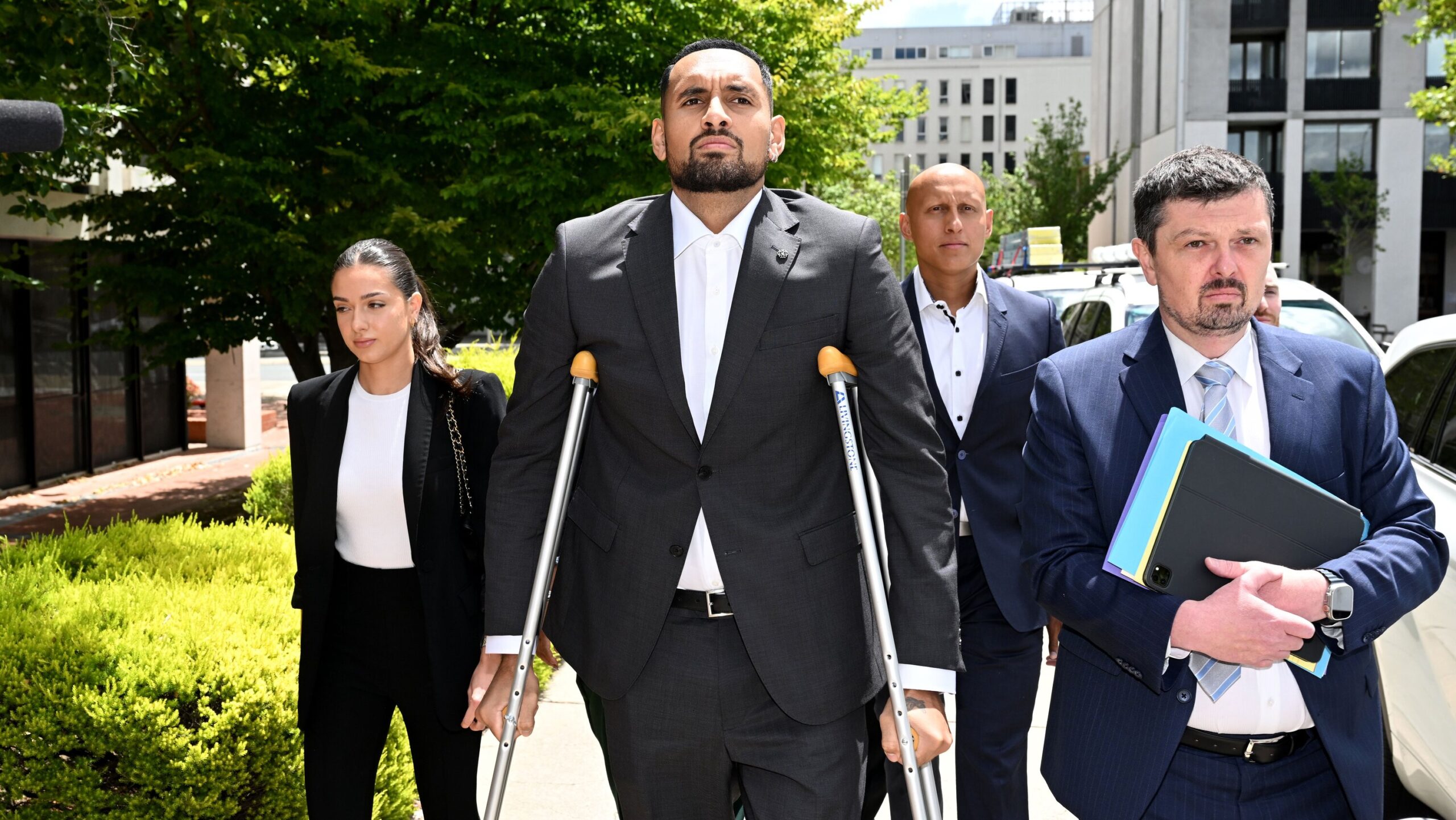 Nick Kyrgios won't play at the Indian Wells and could also miss the Miami Open
He underwent surgery in January and is still recovering
He is looking forward to playing at the French Open
Australian tennis player Nick Kyrgios won't play at the Indian Wells and could also miss the Miami Open following his knee injury.
He will miss two of the most prestigious ATP 1000 events in his tennis career history as he recuperated.
Kyrgios whose career highlight was in 2022 where he reached the Wimbledon finals and played against Novak Djokovic is yet to play in any major event this year.
WHEN DID NICK KYRGIOS HURT HIS KNEE?
His knee injury worsened at a preseason exhibition match ahead of the Australian Open. The blow Kyrgios took led him to decide on a surgical procedure, which might keep him out of action until April or even later in the season.
The Miami Open remains in danger for Kyrgios, who has acknowledged defeat in his quest to be healthy for the first match of the Sunshine double.
Indian Wells in a statement said that "Nick Kyrgios has withdrawn from the 2023 BNP Paribas Open due to an ongoing knee injury."
According to the most recent news from Kyrgios' team, the Australian planned on returning to the court to defend the ranking points he gained in the last season.
NICK KYRGIOS COMPLAINS OVER CLAY COURT EVENTS
Should Kyrgios miss out on the Miami Open, he could decide to sit out and return after the clay court season is over.
He has complained in the recent past about the many clay court events on the ATP Tour which makes most top 100 players unknown to him because they only attend clay events.
However, he will be at the French Open slate for May 28 to June 11 saying that he is respecting the wishes of his girlfriend Costeen Hatzi who is planning a tour to Paris then.
"My girlfriend wants to know Paris, so I'm going to play at Roland-Garros 2023. It will be good for me to earn some more money, although I would have preferred to stay at home.
I know I can do great results on clay. I beat Roger [Federer], [Stan] Wawrinka, I played a final in Estoril… My girl wants to get to know the city so I will have to go this year," Tennis365 reports.
NICK KYRGIOS GUILTY OF ASSAULT
Meanwhile, on February 3, Kyrgios, pleaded guilty to assaulting his ex-girlfriend Chiara Passari before a Canberra court but was exempted from conviction under Australian criminal law.
He took the pleas after his attorney's failed attempt to have the assault charges dropped due to mental health issues, the 27-year-old had been battling.
During a dispute in Canberra in 2021, Kyrgios pushed Passari onto the sidewalk, according to evidence presented in court. When deciding not to charge him with a crime, Magistrate Beth Campbell referred to the occurrence as "a single act of foolishness or frustration."
In a statement following the decision, Kyrgios expressed his gratitude to the court for acquitting him of the charges. He said that at the time of the incident, he was in bad shape and state mentally.
Still he admitted that while he would have reacted better, he ended up shoving Passari and he still regrets it. Sam Borenstein, Kyrgios' psychologist, testified in court that the tennis star had "recurrent" mental illness and had occasionally considered harming himself, but that his condition had been getting better.