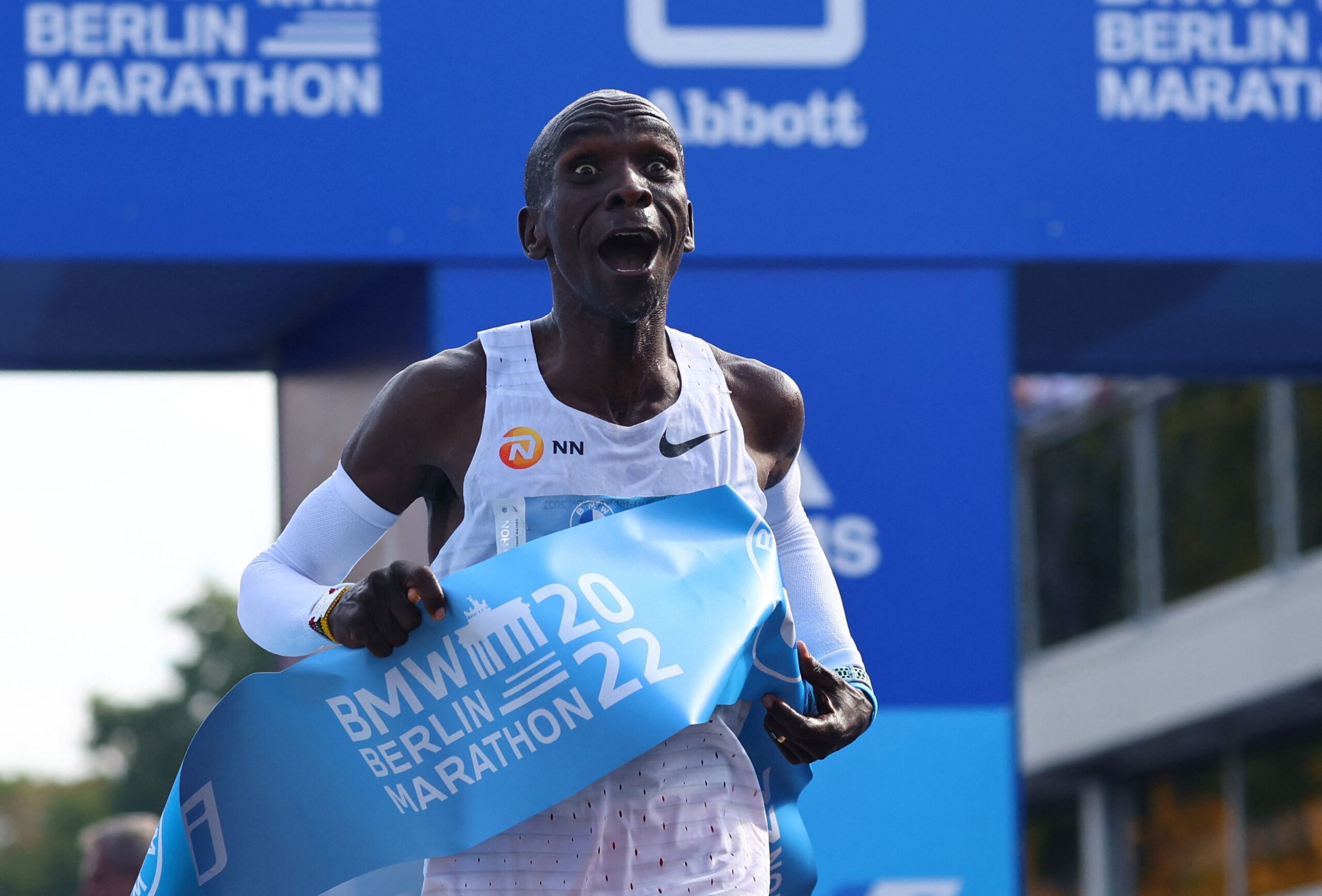 Eliud Kipchoge is not interested in setting new world records
He is now running as a pastime
However, he is not about to retire yet
Eliud Kipchoge, the undisputed king of marathon with a dozen world records is no longer interested in setting any new records.
He said that running for him is to continue his passion for doing something he loves.
"I don't intend to set another world record. I now run as a pastime," he told Nation in an interview.
He said that his first major event in 2023 will be Boston Marathon, and he intends to celebrate with the families of victims affected by two bomb explosions in 2013 shortly after the marathon started.
Three people died, while 260 others sustained injuries. He still carries the compassion to date.
On when he will retire, Kipchoge said that he has no plan to retire, adding that his projection runs longer than many expect.
"I am still here to stay. I'm not retiring soon. I am still around, for a longer time than you'd imagine, perhaps. When the right time comes though, I will shift and do something else. I live a day at a time. While at it, I push myself every day," he said.
His advice to aspiring athletes is to develop a strong will because athletic success boils down to training hard and being determined. The Berlin Marathon world champion says laziness is not for anyone who wants to succeed in athletics.
Besides his training, Kipchoge's diet also plays a critical role in his on-track success. His diet comprises energy-giving natural foods that supply him with lots of energy to keep up his training.
He eats a lot of vegetables and unleavened bread prepared at home, and his best meal is ugali with vegetables and some meat occasionally. Kipchoge also takes at least three litres of water daily to stay hydrated because he sweats a lot during training.
In a world where many athletes have lost fortunes due to doping, Kipchoge knows better and keeps of any supplements.
Some athletes banned for doping in the past discovered that they were all along taking banned substances without knowing, some from supplements provided by their coaches.
Good rest is also crucial for him and he has 10 great hours of sleep every day. He has a night's sleep of eight hours and another two hours of an afternoon siesta.
Resting ensures that his body is operating at optimum energy when training. He then distributes 14 hours a day to his training, social engagements and farming which he loves.
Kipchoge's INEOS Challenge victory was partly because of his reading habits. He reads inspirational books to feel motivated. Coupled with his Christianity belief, he enjoys his success and when things don't look up for him in the tracks, he assures himself that it is a part of the process to become great.
The father of three loves spending time with his family and monitoring what his children consume online. He remains watchful at all times and limits screen time for them so that they can concentrate on their studies.