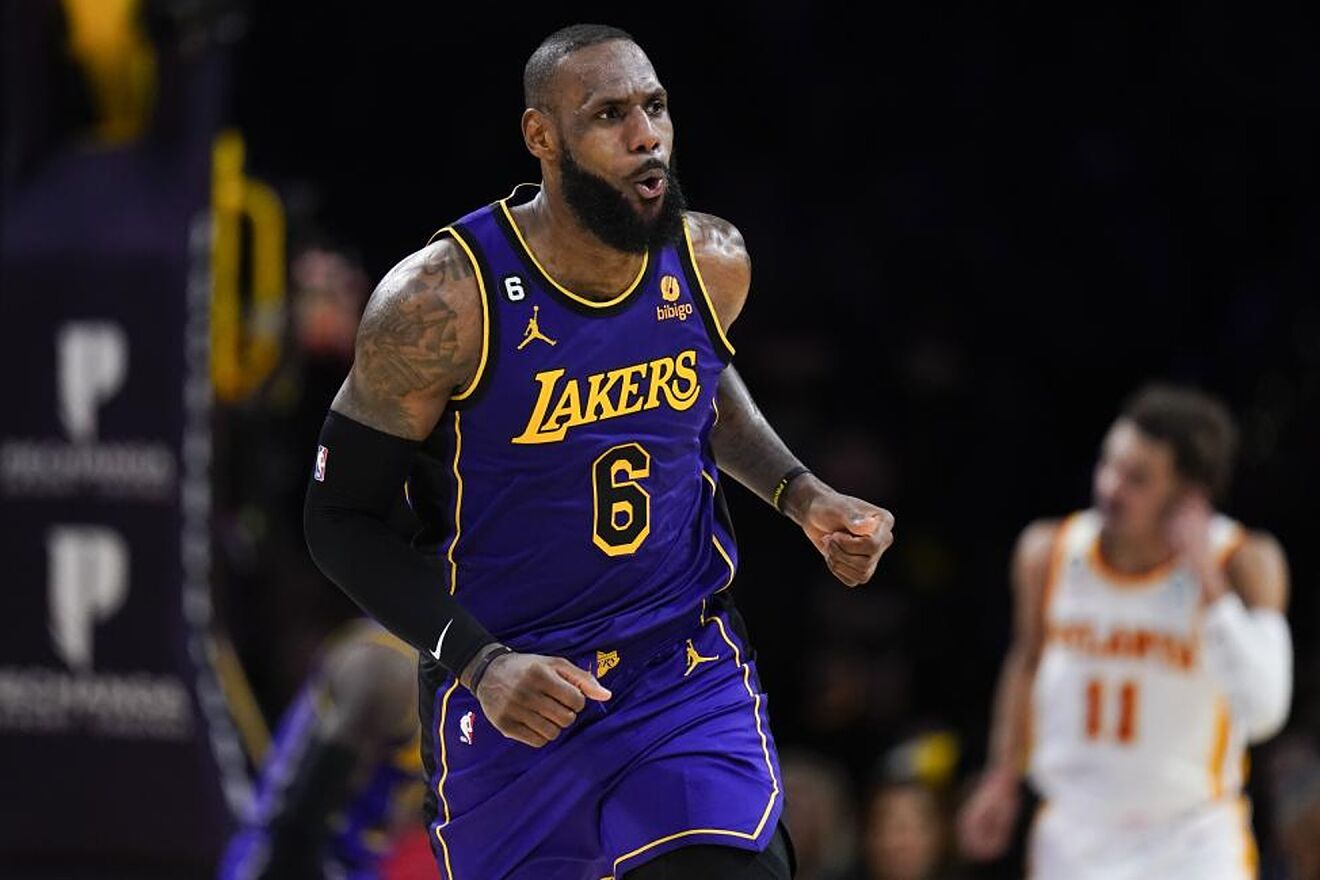 NBA influencers play a crucial role in the development of the sport
This enables them build a powerful personal brand
They are powerful conduits of marketing and sponsorship
Top NBA influencers play a crucial role in the development of the sport in so many different ways.
That's why there are a dozen influencers enlisted in the NBA to achieve the following.
Building a personal brand: Many players use their influence to build a personal brand and promote themselves off the court, which can lead to endorsement deals and other opportunities.
Connecting with fans: Influential players often use social media and other platforms to connect with fans and build a following, which can help increase their popularity and boost their marketability.
Shaping the league's culture: Influential players can also shape the league's culture by speaking out on important issues, such as social justice or player rights, and setting an example for others to follow.
Impact on the game: Influential players can have a big impact on the game itself through their playing style, leadership, and ability to inspire others.
Marketing and sponsorship: Many companies are looking to partner and sponsor with the most influential players in the league to tap into their large fan base and positive reputation and increase their sales.
WHO HAS THE MOST FOLLOWERS ON INSTAGRAM IN THE NBA?
As of 2023, the NBA player with the most followers on Instagram is LeBron James, with over 142 million followers.
Other top influencers NBA influencers include the following seven legendary basketball players.
Steph Curry – 48.4 million
Shaquille O'Neal – 28.3 million
Kobe Bryant – 21.1 million
Michael Jordan – 19.4 million
Magic Johnson – 3.1 million
Bill Russell – 430,000
Kevin Durant – 239,000
WHO IS THE MOST INSPIRING NBA PLAYER?
There are many NBA players considered inspiring for various reasons. Their hard work and dedication to the game impact many people's lives. It is also a common phenomenon that some other basketball players inspire generations by overcoming adversity and using their platform to impact the community positively.
While it's a subjective question, some NBA players are irrefutably inspiring. They include the following:
Michael Jordan
Bill Russel
Magic Johnson
Shaquille O'Neal
Kobe Bryant
HOW DO YOU BECOME A BASKETBALL INFLUENCER?
Becoming a basketball influencer can be challenging, but there are a few key steps you can take to join the top NBA influencers.
DEVELOP YOUR SKILLS
Become a great basketball player, whether that means honing your skills through practice, joining a team, or competing in local leagues.
BUILD A FOLLOWING
Share your skills and experiences with others by creating a social media account and sharing your content. Use your account to build a following and engage with your audience.
CREATE VALUABLE CONTENT
Create high-quality content that is interesting, informative, and valuable to your audience. This can include game highlights, training tips, and behind-the-scenes footage.
NETWORK AND COLLABORATE
Connect with other basketball players, coaches, and influencers in the industry. Collaborate with them on content and promote each other's work.
BE CONSISTENT AND AUTHENTIC
Consistently post valuable content and be authentic with your audience. Building a relationship with your audience will help you gain their trust and support.
PATIENCE
Finally, be patient, it can take time to build a following and establish yourself as a top NBA influencer.
WHO IS THE MOST FOLLOWED NBA PLAYER ON FACEBOOK?
Golden State Warriors Star shooting guard
Steph Curry
is quite popular on Facebook especially after leading the team to yet another NBA title in 2022.
Here is why he remains so popular.
ON-COURT PERFORMANCE
Steph is considered one of the best shooters in the game's history, and he has led the Golden State Warriors to multiple NBA championships. He is also known for his quickness and ball-handling skills, making him a thrilling player.
PERSONALITY
He is known for his humble and down-to-earth personality, which makes him relatable and easy to root for. He is also known for his sportsmanship and positive attitude, which makes him a role model for many fans.
COMMUNITY INVOLVEMENT
Steph is actively involved in philanthropy and charitable causes, and is known for using his platform to make a positive impact in the community.
Family
The shooter has enviable family values. He is a father and a husband, making him relatable to many fans.
FROM GRASS TO GRACE STORY
Steph's story of being overlooked and undervalued in college and early in his career and becoming one of the best players in the NBA is also an inspiration for many.
All these factors considered make Curry so famous.