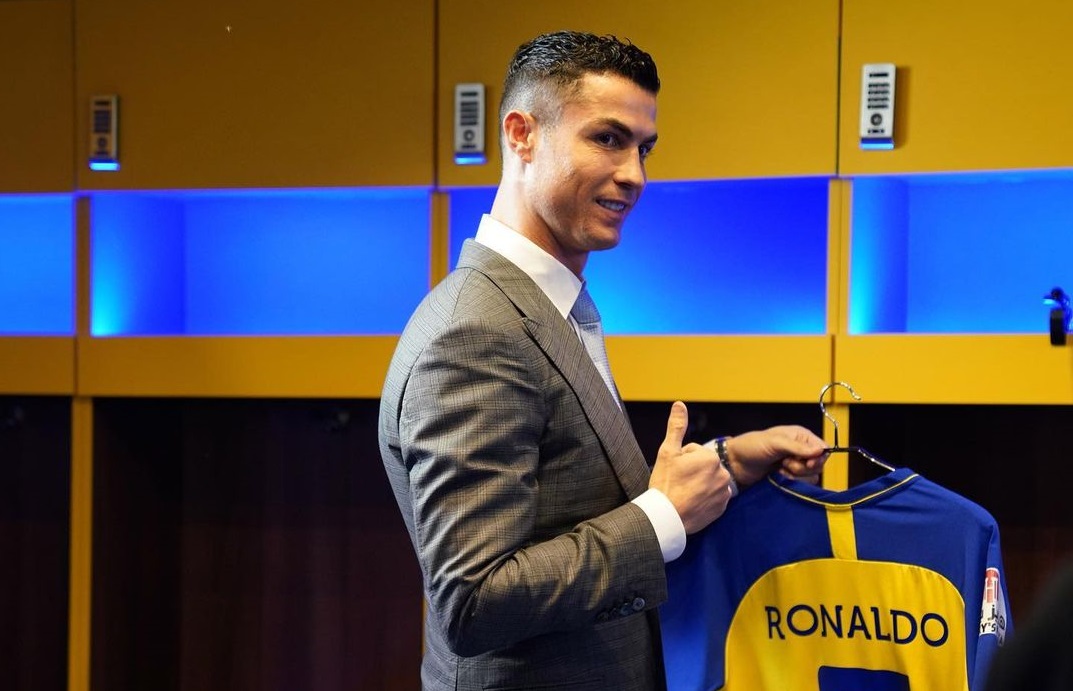 The number of followers rose from 500K to 9.4 million in five days
This is after the signing of Cristiano Ronaldo
He also gained 29 million more followers on his Instagram
Five days following Saudi Arabian club Al-Nassr signing former Manchester United star Cristiano Ronaldo, the club's Instagram following rose from 500K followers to 9.4 million followers.
Before agreeing to the lucrative contract, the superstar said he had "several opportunities" to sign with teams in Europe and South America.
Ronaldo completed is medical prior to the unveiling on Tuesday. The Portuguese star uploaded a snapshot to his Instagram account with the message, "Medical done!
The deal, which runs until 2025, made Ronaldo the highest-paid player in football when it was officially revealed that he would be playing for Al-Nassr on Friday evening.
On Monday, he left for Saudi Arabia and shared a brief Instagram video in which he wished his followers a "see you soon." Al-Nassr broadcasted a video of Ronaldo's arrival with his family after he landed on Monday night.
All of the young players donned the No. 7 jersey, which Ronaldo, 37, has come to identify with over the years. As he posed for photos with the kids, Ronaldo unmistakably gave the impression that he was enjoying the greetings.
The Saudi deal is worth over $200 million and is the most lucrative of all time. He will be earning $90 million annually from the club. This follows his early exit with Manchester United, where many anticipated that he would stay through the end of the current campaign. However, Old Trafford and Ronaldo mutually agreed to sever ties in November 2022.
Ronaldo's hard-hitting interview with British journalist Piers Morgan was the impetus for the choice. During the interview, he criticised the Red Devils and their manager Erik ten Hag, triggering uproar and action by the club.
He boldly said that ten Hag didn't respect him, and there was no way he could respect someone who couldn't respect him in return. Ronaldo spoke of how he felt unwanted at Old Trafford, adding that all he wanted was the best for his childhood club.
United had no choice other than terminate his contract with seven months left.  Ronaldo would then proceed as a free agent for the Qatar 2022 FIFA World Cup.
Meanwhile, Ronaldo's Instagram followers have made history by hitting 529 million. The former Manchester United striker is the first footballer to clock in this huge number of followers on Instagram. His nemesis Lionel Messi has 415 million followers.
Ronaldo also enjoys a huge following across his other social media pages, Facebook and Twitter. The number of people who follow these individuals on social media platforms demonstrates their charisma.
His followers increased significantly after his explosive interview with Piers Morgan on Talk TV.  He said that while many people chase records, he doesn't because records chase him. The Portugal international ruffled feathers with United after going for manager Erik ten Hag.
A few months ago, he promised to set the record straight. This was after his delay in showing up for his pre-season, which many said that he was scouting for another team.
Then, his rumoured move to Al-Nassr bumped up the number of followers by another 29 million followers.