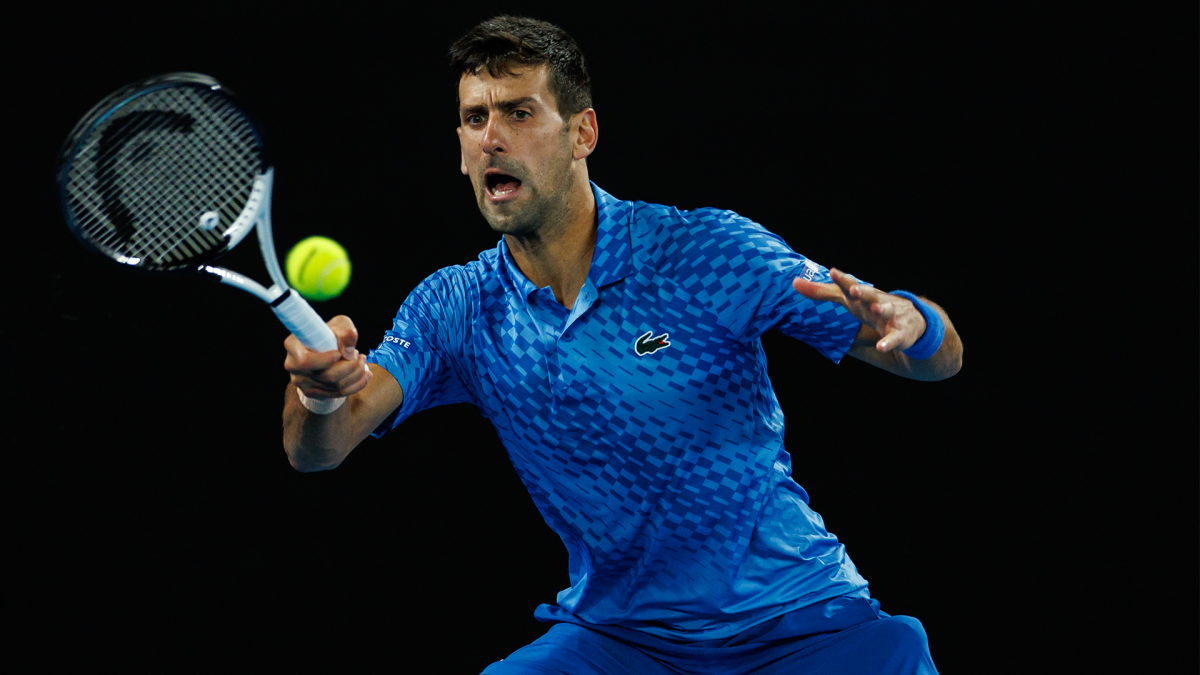 Novak Djokovic has fired back against accusations that he is faking an injury
Djokovic has been battling a hamstring injury
He sees it as unfair
Novak Djokovic has fired back against accusations that he is faking an injury while competing at the Australian Open in Melbourne.
Following a dominant 6-2 6-1 6-2 victory over Australian Alex De Minaur, the Serbian star delivered his assessment to press indicating that his hamstring issue was improving following a trying first week in Melbourne.
However, the notion that a hamstring strain could heal while competing in Grand Slam tennis has some critics on social media wondering if Djokovic is making the most of the setback.
When Djokovic played at the Australian Open last year, questions were raised regarding his injury status because he won the tournament despite having a torn muscle.
Additionally, he had to refute allegations that his positive Covid test, which initially granted him a waiver to compete at last year's Australian Open before his visa was turned down, was inaccurate, despite the fact that the former world No. 1 has records proving he had the virus at the time a significant publication was interviewing him.
Djokovic recently responded to his critics by making some scathing remarks when addressing the Serbian media in Melbourne. He said that he can only convince doubters so much.
The World No.5 said that it was unfortunate that he is the only player being questioned over an injury. A dozen other players are never under scrutiny when they go down with injuries.
"Only my injuries are questioned. When some other players are injured, then they are the victims, but when it is me, I am faking it. It is very interesting. I don't feel that I need to prove anything to anyone," he told Tennis Majors.
"I have got the MRI, ultrasound and everything else, both from two years ago and now. Whether I will publish that in my documentary or on social media, depends on how I feel. Maybe I will do I it, maybe I won't."
At this point, he added, what people are saying and thinking doesn't really interest him. He noted that observing how the story surrounding his injury quickly develops is entertaining.
It brings out the double standards in tennis where other experienced players never get to battle such a tide as he is. But it only makes him more substantial and decisive in his bid to rule the tennis world.
Djokovic's comments earlier in the news conference suggested that his hamstring injury is almost healed. He appeared visibly upset by the insinuation that his injuries were not as bad as he says.
Djokovic said he felt excellent in terms of mobility and movement on his leg, which is great news. Nonetheless, it is all about taking him one step at a time.
He further explained that he does not always feel pain, and with tennis, some days are good while others aren't as good. When he feels like celebrating, he remembers that it is still too early to do that because tennis is full of surprises.