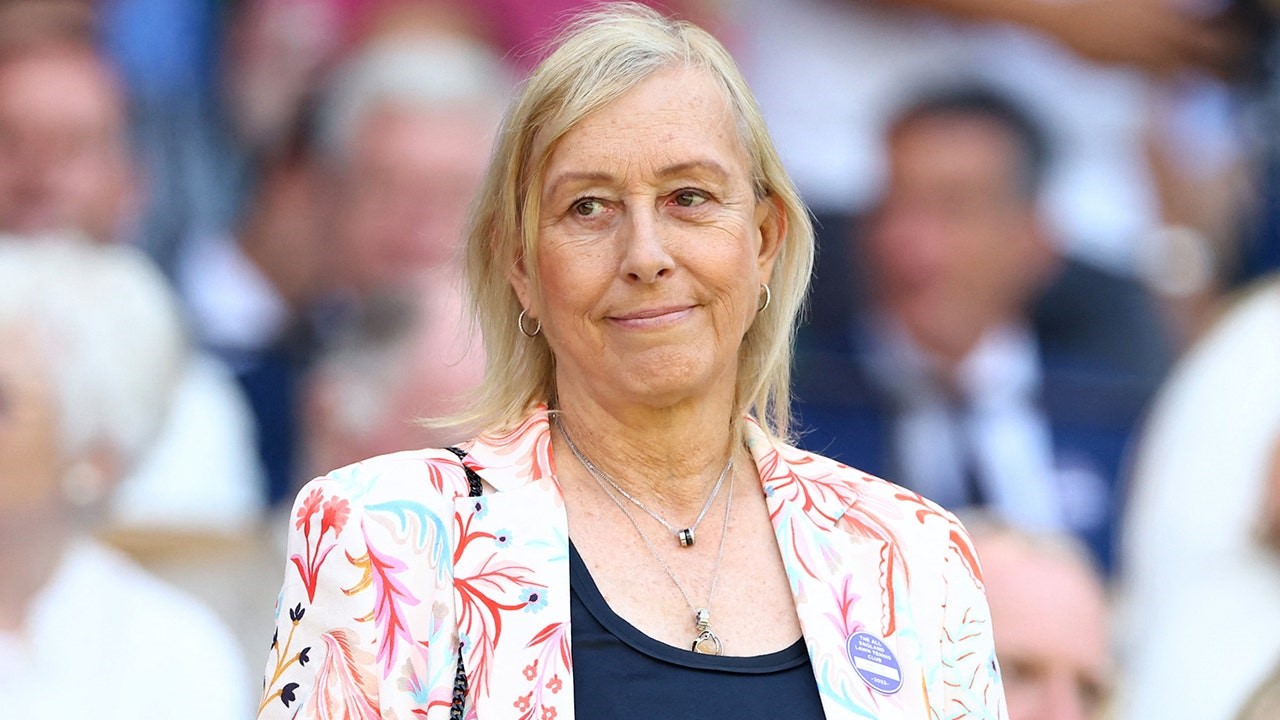 Martina Navratilova breast cancer and throat cancer diagnosis shook the tennis world
She had tests done in November 2022 after developing a lump
She was first diagnosed with breast cancer in 2010
Tennis world is in big shock following the revelation Martina Navratilova breast cancer and throat cancer diagnosis.
Having previously battled breast cancer in 2010, the 18-time Grand Slam singles champion will begin treatment in New York in January 2023.
While revealing this shocking news, the former American tennis star said that tests caught these two cancers pretty early, giving her a chance to fight them early enough.
Navratilova, 66, remains hopeful that she heals and is ready to fight it with all she's got.
"The double whammy is serious, but fixable, and I'm hoping for a favourable outcome. It's going to stink for a while, but I'll fight with all I have got," BBC Sports reports.
She knew about the diagnosis at the November WTA Finals in Fort Worth, Texas. She underwent a test after developing an enlarged lymph node in her neck.
It is then that a biopsy test found stage 1 throat carcinoma. A lump in her breast was also found during the testing, and it was later determined to be an unrelated malignancy.
According to Mary Greenham, who represents Navratilova, both of these tumours are in their early stages.
Navratilova was scheduled to broadcast from the Tennis Channel studio in Melbourne to cover the 2023 Australian Open, but she will make sporadic remote appearances instead.
The nine-time Wimbledon singles winner admitted feeling " helpless " after her cancer diagnosis in 2010. But she decided to share the news to support other women going through similar medical issues.
WHAT CANCER HAS MARTINA NAVRATILOVA HAVE?
Martina Navratilova was diagnosed with stage 1 breast and throat cancer. She had tests done in November 2022 after developing a lump in her neck.
It is then that a biopsy confirmed Martina Navratilova breast cancer – and throat cancer too.
WHEN WAS MARTINA NAVRATILOVA DIAGNOSED WITH CANCER?
In 2010, Navratilova received a noninvasive breast cancer diagnosis, and she underwent a lumpectomy. A lumpectomy, also known as breast-conserving surgery or partial mastectomy, is a surgical procedure to remove a breast lump or tumour.
A lumpectomy aims to remove the cancerous tissue while preserving as much of the healthy breast tissue as possible. This is typically an option for women who have been diagnosed with early-stage breast cancer and want to preserve their breasts. The procedure is usually followed by radiation therapy to kill any remaining cancer cells and reduce the risk of cancer returning.
Lumpectomy can be an effective treatment option for some women, but it is not suitable for all types of breast cancer. According to Karen Knudsen, CEO of the American Cancer Society, having several primary malignancies—i.e., tumours that are actually unconnected to one another in terms of their location of origin—is more common than you might imagine.
According to meta-analyses that examined thousands of individuals across many nations, between 2% and 17% of cancer patients will have multiple primary, or multiple kinds of cancer, she added.
Professor of oncology at Johns Hopkins University, Dr. Otis Brawley, concurred that it is not very uncommon.
Brawley told CNN: "It is not uncommon for two cancers to be diagnosed in people at the same time. Some cancers grow very, very slowly. And sometimes, people will go to the doctor because they have symptoms for one cancer, and the doctor, being thorough, looks for other things and finds something else."
MARTINA NAVRATILOVA TREATMENT
According to Brawley, treating two-stage one malignancies differs from treating a single type of cancer that has spread across the body.  And Martina Navratilova breast cancer calls for two specialized teams of oncologists to treat her.
Brawley underscores the importance of having a different medical team for every cancer. She will have a dedicated team of oncologists for treating breast cancer. This will include breast surgeons, breast radiation oncologists, and breast medical oncologists.
For her throat cancer, she will have head-neck oncologists—including radiation oncologists and head-neck medical oncologists—to treat head and neck cancer.
IS MARTINA NAVRATILOVA VEGAN?
Despite Martina Navratilova breast cancer diagnosis, she is one of the high-flying vegan athletes in the world has. Her diet contributed significantly to her being one of the best tennis players in history, with nine Wimbledon championships and 18 significant slams victory.