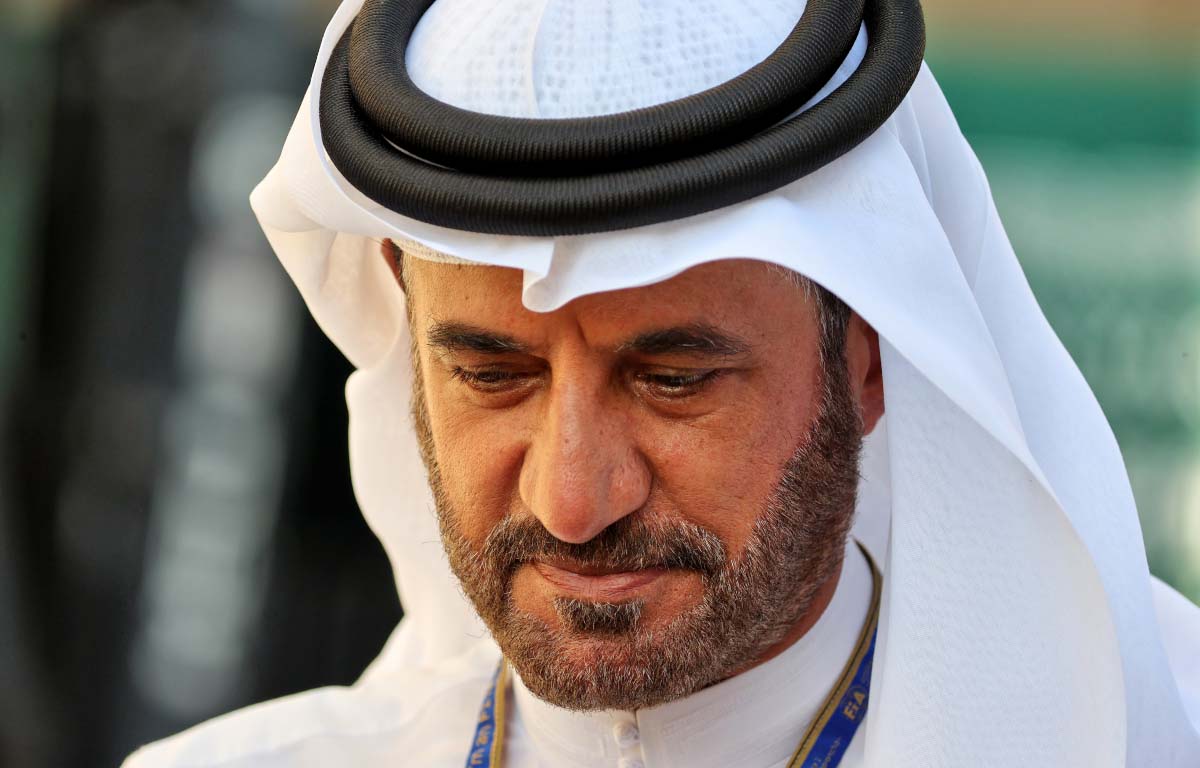 Ben Sulayem, the current FIA president has opened up on his hardest moments
He took office just days after the contentious 2021 Abu Dhabi Grand Prix
On his desk was a $19.5 million suit in the US
Ben Sulayem, the current FIA president, has opened up on his hardest moments running the entity governing F1.
He assumed office just days after the contentious 2021 Abu Dhabi Grand Prix between Lewis Hamilton of Mercedes and Max Verstappen of Red Bull.
Sulayem, however, believes that looking back on the preceding 12 months, there was no honeymoon for him here because a multi-million legal suit welcomed him.
The FIA was in a $19.5 million legal dispute in the US due to a halo patent infringement Jens H. S. Nygaard; the inventor had initiated the suit, which the FIA president was staring at.
He steered resolution on the issue in the weeks following his assumption of office, and it took so much of his attention.
The former F1 driver told Motorsport said the pressing problems he found in December 2021 after winning the elections were nothing he expected.
"Imagine yourself being elected in the role after all these years of trying, everybody having a party on the night of the 17th (December). Then you go to the office on the 18th and 10 o'clock in the morning. The first thing you meet is your legal people, and they say you have a big court case with the halo," he said.
He doesn't like talking about it because the whole feeling about it wasn't right, but he is proud he was able to resolve all this. The FIA president says that this suit would have had a significant financial and legal impact on them.
Therefore it was a heavy responsibility for him to carry, but he worked tirelessly to sort it out amicably.
In his first year in office, Sulayem also had to cope with a financial issue after inheriting a £20 million shortfall from his predecessor Jean Todt. The FIA hired Natalie Robyn, a former executive at Volvo, to serve as its first chief executive in order to keep a closer watch on their finances.
He explained this was a financial problem they weren't aware of. Even before the Covid-19 pandemic, the FIA had a deficit, but he worked a way to sort it out as usual.
Sulayem says that for 118 years, the FIA never had a CEO which created a structural problem. Yet, even after assuming office, he can't micromanage things as a way to solve the shortcoming at FIA.
The FIA boss remarks that he gained a lot of knowledge during his first year in command, but he believes he will continue learning more. He aims to make the governing body stand out.
He spent the past months finding out what ails F1 and the FIA, hoping to correct these issues with time.
"It has been one year of learning and one year of studying what's going on, not just in the Formula 1, but in the FIA in general," he said.
"It hasn't been easy. We had a few of the issues, but there is no blame game. I feel that, with the right people, we are in the process of improving the sport."