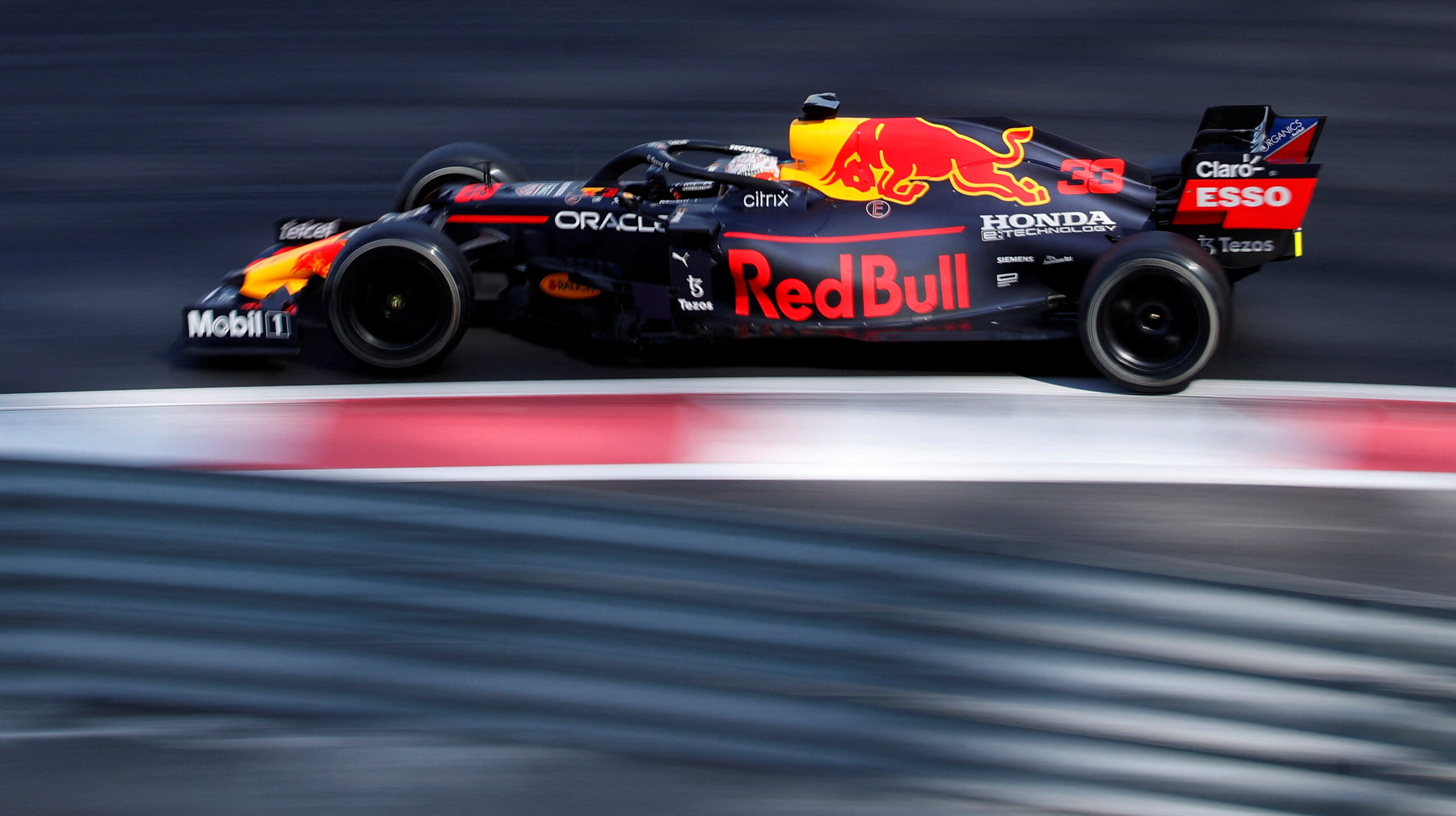 Red Bull has brushed off claims it violated the budget cap
Christian Horner-led team says these claims are mere 'speculation'
FIA president has taken a fairly aggressive attitude in regards to enforcing all kind of rules
Formula 1 racing team Red Bull has brushed off claims of a budget cap breach last season.
The Christian Horner-led team says these claims are mere 'speculation'. Red Bull and Aston Martin reportedly went above the $145 million (£114 million) cap set by Formula 1's governing body FIA last season.
Speaking to BBC, Horner said these reports are just guesswork. On the other hand, Aston Martin, stated they were "awaiting certification and in discussion with the FIA."
Toto Wolff, team principal of Mercedes, added that the cost cap is the most essential evolution of regulations to ensure a level playing field and to put a maximum on the spending of the top teams.
The Mercedes boss called for enforcement of the capping law for fairness purposes.
Mohammed bin Sulayem, FIA president has taken a fairly aggressive attitude in regards to enforcing all kind of rules. He will therefore demonstrate the same ethics and leadership as previously if we are discussing a significant issue now.
This week, the FIA informed the teams that they would issue certificates of conformity with the 2021 financial requirements on October 5th, either in accordance with them or not.
If the budget cap overspend claims are genuine, it could make the credibility issues F1 has faced this year worse and prolong them into the 2023 season.
Since teams invest money in developing their cars for the following year during a season, any budgetary oversight potentially affects how well a team performs in the 2022 season.
Additionally, if a team is found to be in violation, it will have an effect moving forward. They will use the same methodology to evaluate costs and spending in 2022.
This will make it possible that they will be in violation this year as well. This would have an effect on the development of cars in 2023.
A comprehensive set of rule modifications, including the budget cap, were implemented to narrow the field and increase the level of competition in F1 racing.
Red Bull has dominated the season this year, helped by a string of mistakes and failures by Ferrari, and Max Verstappen is in a position to win his second world championship with still several races remaining.
Andreas Seidl, the team principal for McLaren said that terms of the financial regulations are in place to safeguard F1's integrity.
The FIA is currently finishing up its evaluation of the financial information for 2021 that all F1 teams have provided. Alleged financial regulation violations, if any, shall be handled in accordance with the formal procedure outlined in the regulations.
According to the cost-cap standards, an overspend of less than 5% is "small," and one of more than 5% is "substantial."
A minor violation may result in penalties such as a decrease in the team's cost ceiling. Alternatively, a decision of points for the championship in which the violation occurred or a suspension from a select few competitions, restrictions on research and development
There is also a possibility of a team or driver from a whole championship. Teams consider it common knowledge that there have been both significant and minor breaches.
It's also feared that the FIA may downgrade the offense to a minor one in order to minimize the championship's harm. Red Bull and the FIA have been talking for some time about how to comply with the budget cap.
According to a top official, exceeding the cost ceiling is equivalent to doping because the resulting financial rise is directly tied to output.
The results of the championship from the previous year are not anticipated to be altered, though, within F1. However, there is a real worry among teams that going over the financial limit could skew the championship.
A team could gain a considerable advantage even from a modest breach.