The last round of the Autocross season was staged at Kasarani
Eric Bengi won the 4WD Turbo category
Maxine Wahome raced against her dad Jimmy
Neel Gohil finally laid his hands on the coveted Junior Two Wheel Drive Non Turbo title all as the KRT/RSC double- header culminated the Kenya National Autocross Championship at the WRC Kasarani SSS racetrack.
In the busy season, Neel proved to be one of the fastest overall drivers as he went on to beat Amman Ganatra to the covered 2022 Junior 2WD NT championship.
Driving a single seater Salomon sponsored buggy,  Neel, son of retired rally driver Sushil Gohil, racked up the championship title which had eluded him last year when he came second behind Brandon Ng'ang"a.
Twelve year-old Karamveer Singh Rooprai also won his first career championship in the Bambino Class incidentally on his second full year of competition.
Having already taken some impressive scalps, Karamveer powered his Magi Bug to victory in an action-packed weekend which featured Sunday's belated round 6 which was organized by Rallye Sports Club and the KRT round 10 on Saturday.
Rahimi also winner in 2WD Category
Qahir Rahimi also sealed his maiden championship in the Two Wheel Drive Turbo Class following fierce competition from Azaad Manji in the ten leg season.
Other champions for the 2022 season were Eric Bengi (Four Wheel Drive Turbo), Rajveer Thethy (Open Class), Gurraj Singh (Two Wheel Drive Non Turbo Buggy) and Sameer Nanji (Two Wheel Drive Non Turbo Car).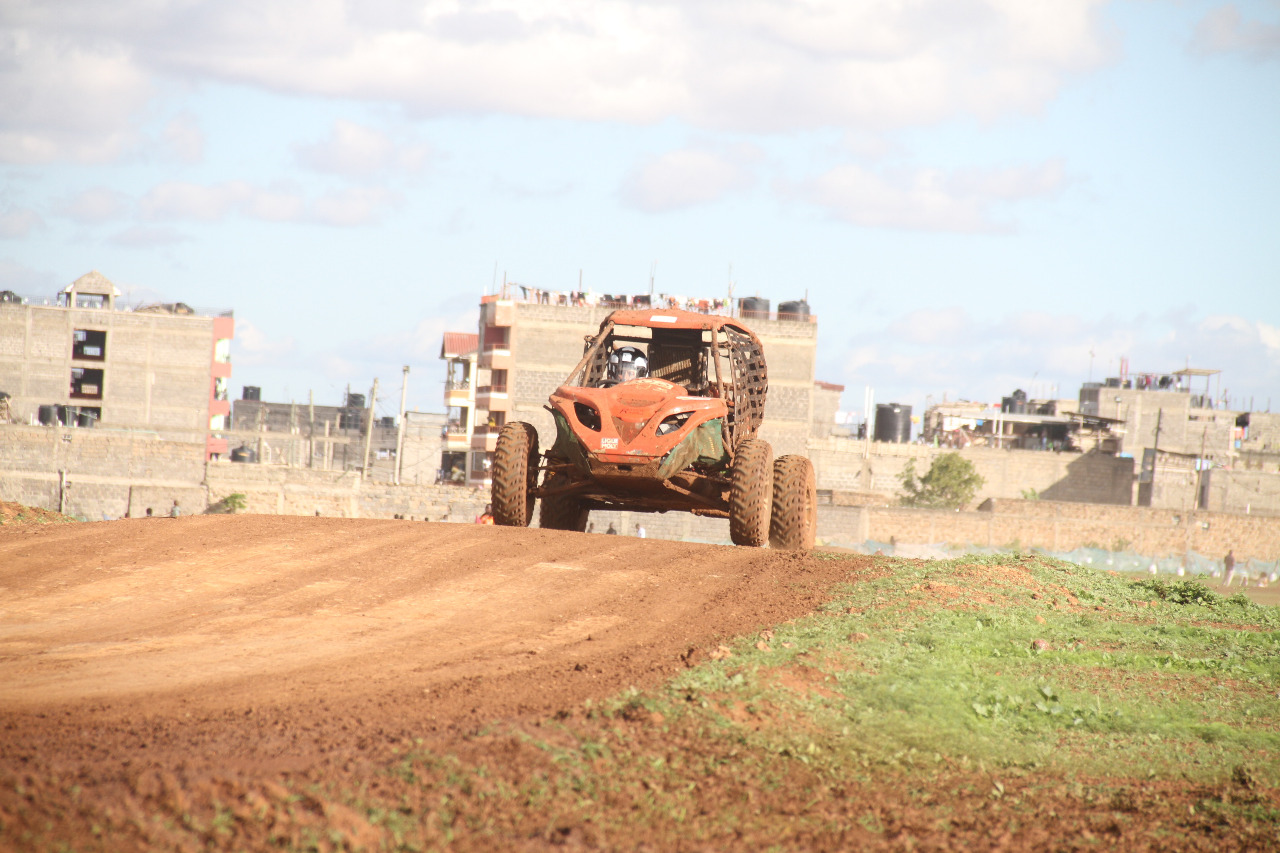 Neel was all smiles and here's what he had to say: "It's a great feeling to be the national champion. It's been a great season and I'd like to thank my team especially Nicholas Kibisu and Daniel Mwangi – the team engineers who made kept the buggy in brilliant condition ready for every single race this year -I can't thank  my sponsors Salomon and Going Outdoor enough for financially making this possible for me and the many many well wishers and mentors who have guided me this season."
Neel nevertheless revealed that he's not yet decided on his race plans for 2023 but hinted he has intentions of trying out the newly introduced RX competition and other sports disciplines besides autocross in order expand his career in motorsports.
Feels good to win
Gurraj Singh on his part said: "Its feels good, I cant complain. It's been a good year and we drove really well.
I overcame the competition by being consistent. I am glad that the buggy did not have any issues and at the end of the day the fastest person wins."
Qahir who is a student of Shaz Email aka Coach commented: "Its still settling in, I mean, being the 2022 buggy champion is such a great feeling.  its been a tough fight especially with gearbox gremlins which we only managed to sort out this weekend."
"It was good to see Brandon (Nganga) and Deepal come back after sone issues they had on Saturday. The end goal this weekend was just to fight for the championship and by gods grace we managed to achive it.
Round 6 of the Open Class on Sunday featured an interesting father and son battle where Maxine Wahome took on his dad Jimmy Wahome in the heat runs. Jimmy was returning to action after a 20 year break and managed to win the Open class on Sunday.