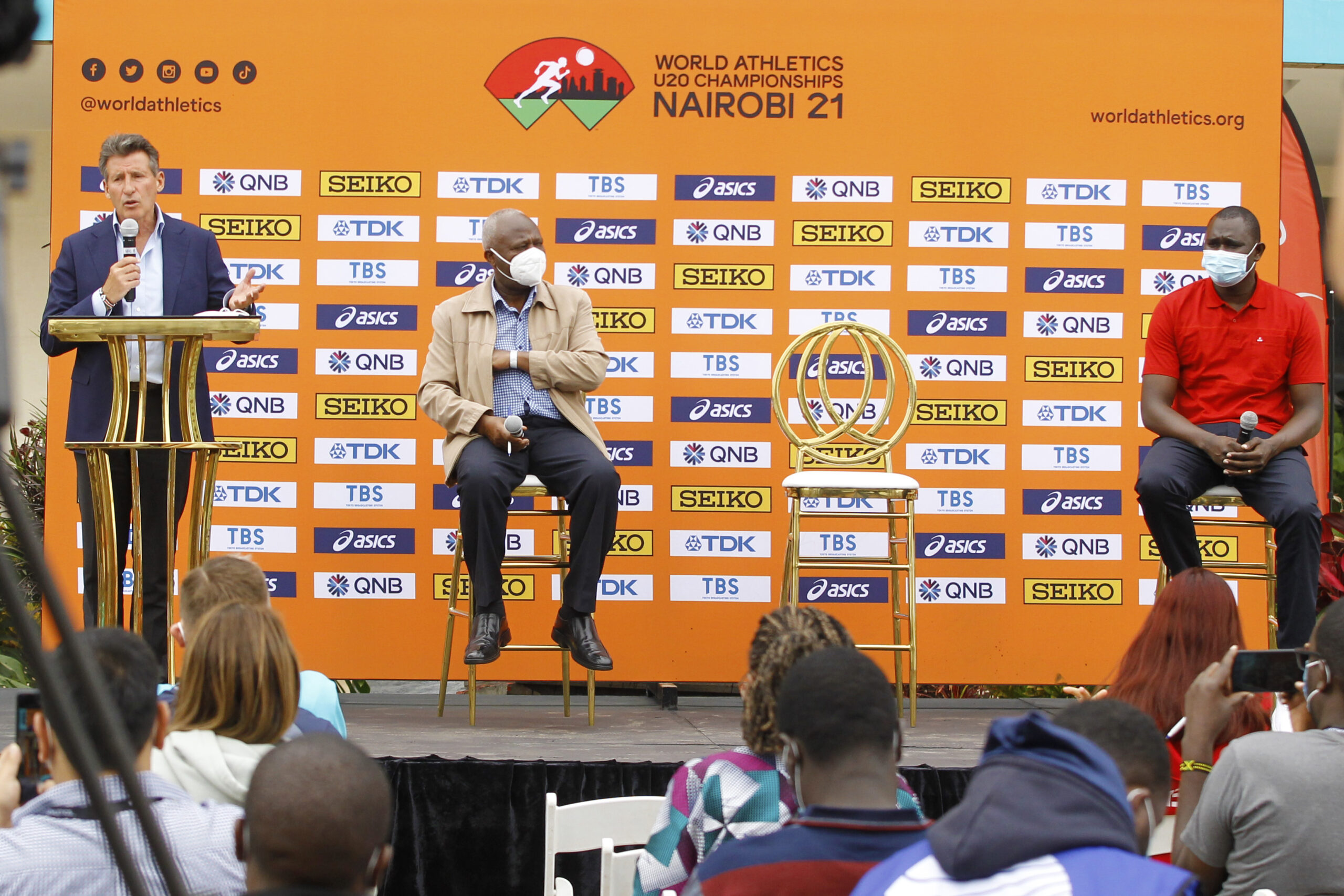 Kenya has had increased doping cases over the last two months
The Athletics Integrity Unit was rumored to be mulling a ban
Sports CS Ababu wrote to World Athletics assuring them of government support
World Athletics has announced that Kenya will not be suspended over an increase in doping cases after receiving assurance from the government that they were adding resources into the fight.
A report from the Athletics Integrity Unit was rumored to have recommended a ban for Kenya over increased cases, but speaking on Wednesday evening after a World Athletics Full Council Meeting, president Sebastian Coe said Kenya will not be banned or suspended.
"There has been a lot of reportage over the last few weeks, some correct some not correct," Coe said
He added; "Following a conversation with the Kenyan Sports Minister, we have been assured that Kenya will make some real progress. I want to thank the AIU and my team and of course Athletics Kenya under its president Jack Tuwei for the commitment they have made."
Letter from Minister of Sports 
Coe further stated; "I received a letter from the Sports Minister that the Government has confirmed an agreement to add a further 5mn dollars per year over five years to fund more people, more tests, more investigations and also boost the comprehensive education program."
Over the last six months, Kenya has had increased cases with more than eight bans while more than 20 other athletes are on provisional suspensions.
The cases have put Kenya on the frying pan, with the Western nations calling on the suspension of the country from international events.
But, new Sports Cabinet Secretary Ababu Namwamba has been on the forefront in ensuring the ban or suspension is not slapped on the country.
The CS wrote a letter to World Athletics, outlining what the government was doing and intending to do to ensure that the country controls the vice.
"The government of Kenya respects and upholds the right of all athletes to participate in sports without using stimulants. Additionally, our authorities support the promotion of health, justice and equality for all people participating in sports and recreation," Namwamba previously said.
Alarmed and saddened 
He added; "We are therefore alarmed and saddened by the increase in Kenyan athletes using doping agents, which has tragically resulted in the most unfortunate downgrading of Kenya's premium status and led to classification as a "Category A" violator under the World Anti-Doping Rules in Athletics. This is despite the existing legal framework enacted to tame the doping vice."
Coe has however said that there will be more work to be done if Kenya has to win the trust back.
He said; "Building back trust will be a long journey. The Kenyan Association and the Government have definitely agreed that it has been a disfiguring period for Kenyan athletics and I am really delighted because all stakeholders are now aligned in coming together to do everything we can to resolve this situation."
As at now, Kenya remains in Category 'A' of the World Anti-Doping Agency and both the AIU and World Athletics will be casting a keen eye to ensure that the promised work is done.