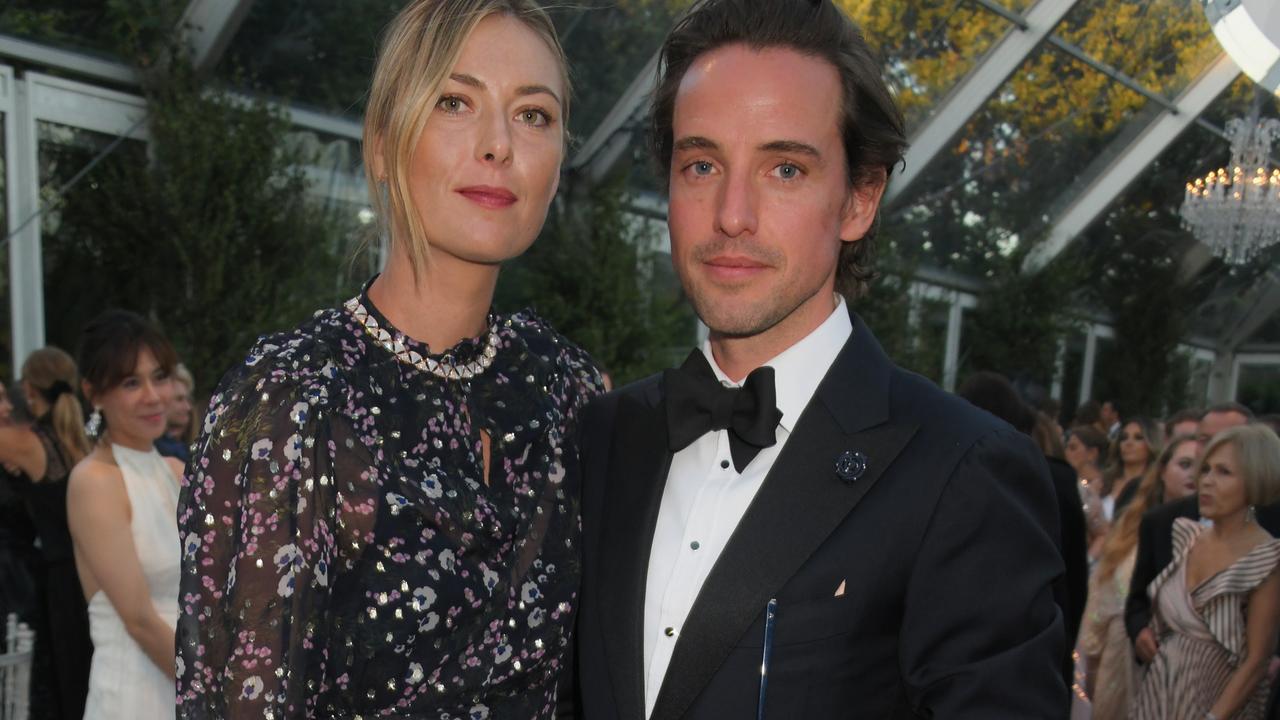 Maria Sharapova retired from tennis in 2020
She announced her pregnancy months ago and delivered a baby boy in July
Motherhood is teaching her new things about life
Since Maria Sharapova retired from tennis in 2020, the former world No. 1 Maria has not made many public appearances, but she is back with stories of her newborn son Theodore.
Sharapova is one of only ten women to win all four Grand Slam tournaments during the open era. She retired from tennis as one of the all-time greats.
Throughout her impressive career, she was one of the world's highest-paid athletes and won 25 top-tier titles on the WTA Tour.
Following the birth of their first child in July 2022, Sharapova and fiancé Alexander Gilkes' lives are now taking a very different turn. She is rarely heard on tennis matters as she concentrates on raising her son and her vast business empire.
EXCITING MOTHERHOOD JOURNEY
Maria Sharapova's new chapter in life is exciting, and she loves every bit of it. Sharapova recently spoke to New Beauty about her new journey.
"I call him Theo, or T Rex. There are so many little names I call him. It's very sweet and it's the best," she stated.
Sleepless nights have become a thing now, but she is happy about it.
"It's really the best. Everyone tells you that, but until you experience it and are sleepless… you haven't got this."
While dominating tennis for over a decade, she always wanted to have a family alongside her businesses.  The Russian-born retired tennis player says, 'motherhood is something she dreamed about for eternity.'
STRIKING A BALANCE
Now that she has a family and an empire to run, the hardest part is getting a balance of it all.
She felt prepared to have a child and passed along her childhood experiences. Being the only child in her family, her relationship with her mother was and is always good.
The closeness they enjoy to date is something she wants to pass it on to her son. Nevertheless, it is still difficult for her to get to this point because she's still trying to figure things out.
Despite all this, she is genuinely looking forward to watching Theo growing up. Every day is new, and it's been a learning curve because she learns something new about parenthood daily.
"There's always something new to learn about them and about yourself. That's incredibly beautiful, but it's also challenging," she admits
Does she miss playing tennis? Not really. She says that while it raising a child is fairly difficult and keeps her grounded, playing sports is harder on another level.
As it was for her, she had to play tennis every week. The hardest bit about it is that she had to pick herself up whether she won or lost. She notes that this was quite difficult, adding that one should never be too at ease or secure in what they are doing.
Juxtaposing it to playing tennis, she finds parenting and playing tennis fairly difficult but in distinct ways. Interestingly, Theo's birth changed so much about her life's perspective.
NEW PERSPECTIVE ABOUT LIFE
Known for her strong fashion sense and model figure, childbirth has altered most of it because she is now a breastfeeding mum. This means that Sharapova eats more to get a sufficient supply of breast milk for her son.
She was not familiar with this big adjustment years ago because she was a light eater. Now, she's always hungry, which brings about an interesting balance because good health starts with what you choose to eat.
"It's hard, but I've tried to make it a habit of having a really good morning breakfast. Usually, I'll make steel-cut oatmeal, I'll cut up some fruit add some flax seeds and chia, and a little bit of honey. That's pretty much the start of my day," she further tells New Beauty.
Without a doubt, 2022 is the fastest year of her life, and she is quickly adjusting to the responsibilities. She's looking forward to 2023 to find her balance with work.
Theo's birth has taught her how to evaluate her choices in life and prioritize her time for the sake of her family. So, anytime Sharapova walks out, she repeatedly questions whether she really needs to be away from her son.