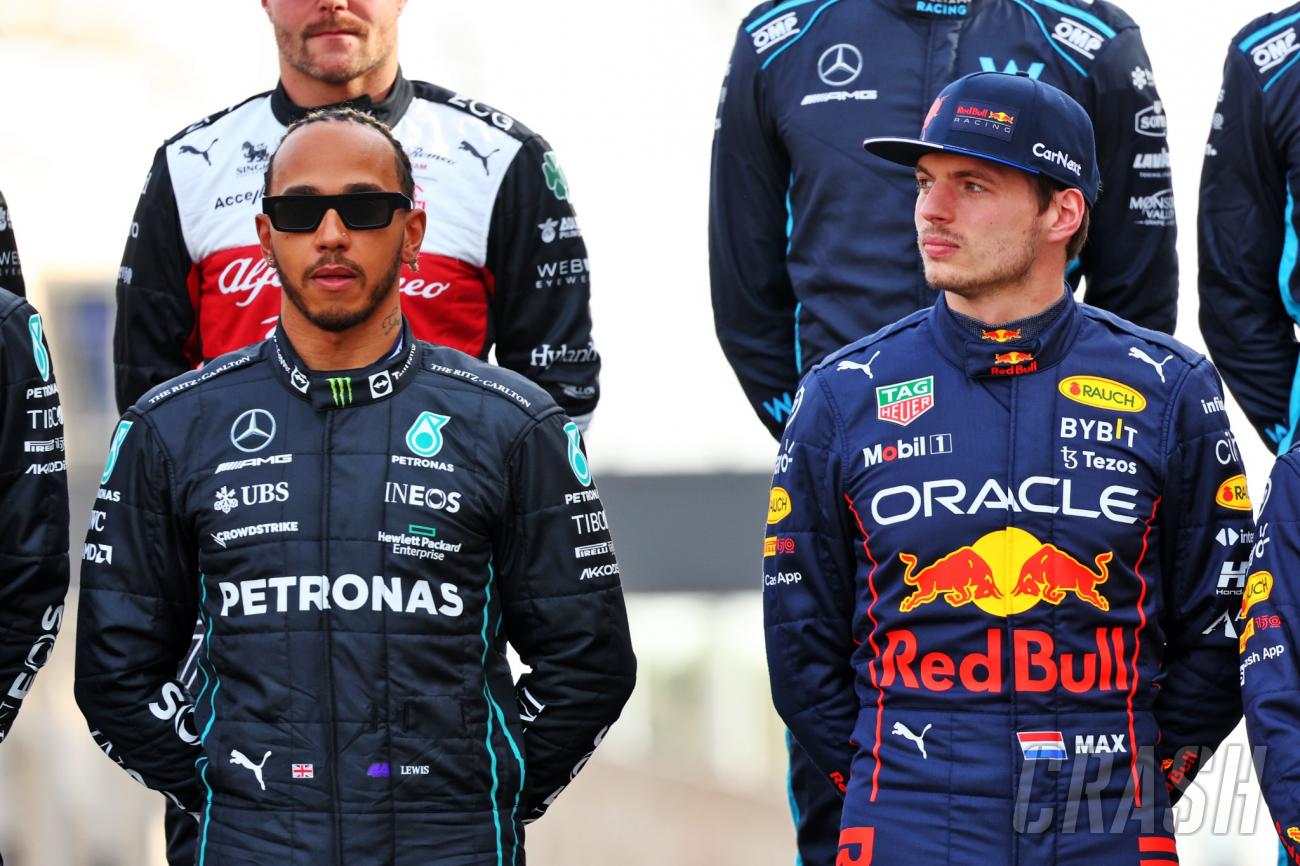 Red Bull driver Max Verstappen has urged Mercedes driver Lewis Hamilton to keep racing
Hamilton is negotiating a contract extension with Mercedes
His current contract with Silver Arrows expires in 2023
Two-time F1 champion and Red Bull driver Max Verstappen has urged Mercedes driver Lewis Hamilton to stay in the sport.
This is as Hamilton, a seven-time F1 champion, looks at discussing a contract extension with Mercedes. Verstappen says he sees no problem in Hamilton continuing with his racing career as long as he wants to drive.
At the conclusion of the 2023 season, Hamilton's current contract expires. However, he has intimated numerous times that he would extend it.
Verstappen appears to urge Hamilton to continue competing, claiming he might return to being competitive in the years to come. The Dutchman forecast that Red Bull and Mercedes will increase the flavour of Formula One.
"He has to do what he feels is right and as long as he wants to race, he should do it. From our side, we have had already great battles. I'm sure that in the coming years, all of the teams will get a bit closer anyway so it will be interesting to see who is up there to fight," Daily Express reports.
The British driver had previously expressed his desire to retire from Formula One at the age of 40. Now 37, he appears to have changed his mind in light of Mercedes' troubles.
Due to errors in their new design, the Silver Arrows were unable to challenge Red Bull for the championship this year.
It means that a year after controversially losing the historic championship, Hamilton was unable to contend for his eighth championship. He confirmed to his fans at the US Grand Prix that he would sign a contract extension with Mercedes.
He said that his ultimate goal is staying with the team because, after 13 years, he feels that they are family. Following Sebastian Vettel's retirement announcement in July, there has been a sharp focus on his exit from F1.
Sebastian Vettel retirement 2022 came as a major surprise after announcing that he is calling in time in Formula 1 after the 2022 season. Vettel went on to win four world championships in a row for Red Bull between 2010 and 2013 after making his debut in 2007. The first of these titles distinguished him from being the sport's youngest champion.
The 35-year-old German driver spent the last six seasons with Ferrari after joining the Italian team in 2015.
However, Hamilton retorted that this focus wasn't bothering him as much despite being the oldest driver in F1 at the moment. He said that staying on the grind is solely because his main objective is to restore Mercedes back to winning.
"I am thinking about how I can improve this car, what the next step is we need to get this team winning again, what is the road map to winning another world championship," he stated.
In October, Mercedes team principal Toto Wolff said that Hamilton would stay for another five years with the team. One of the reasons Hamilton won't be retiring anytime soon is that he feels physically capable of competing and staying in the sport.
The British racer also thinks it is appropriate to compete as long as he stays focused and maintains his passion for the sport.