Men's defending champion Albert Korir is in line to start
Women's champion Peres Jepchirchir is out injured
Kenya's Hellen Obiri will make her marathon debut
Kenyan star athletes will be looking for top honors in Sunday's New York Marathon, a World Athletics Gold Label race and a World Marathon Major.
Men's defending champion Albert Korir will be back to try and retain his title, while the women's champion, Peres Jepchirchir will be missing due to injury.
There will be plenty Kenyan representation in both men and women's competitive fields.
In the women's field, last year's second place finisher Viola Cheptoo will lead the Kenyan cast that also has the experienced Edna Kiplagat and debutant Hellen Obiri, marking her first ever race in the 42km.
They will come up against reigning world champion Gotytom Gebreslase who won last year's Berlin Marathon on her debut at the distance and went on to finish third in the Tokyo Marathon in March before her world title win in Oregon in July.
Excited for debut
Obiri, speaking before the race, says she is excited ahead of her debut, but is not putting pressure on herself to achieve any positional finish, but is only looking to run a good race.
"I have prepared very well and I believe I am ready to do well. Of course being my first ever race, there are some butterflies but I know I will manage. I am glad to be running alongside the likes of Edna and Viola and I know they will encourage me," she said.
Obiri added; "I am not under any pressure to finish in whichever position. I just want to go there and do my very best and put in a good time so that I get the experience."
The 32-year-old is a two-time world 5000m champion and claimed world 10,000m silver in Oregon, while she won the world cross country title in 2019.
The field also features Ethiopia's 2015 world 5000m silver medallist Senbere Teferi, Kenya's Caroline Rotich, Australia's Eloise Wellings and Jessica Stenson, and Japan's Mao Uesugi, runner up in this year's Osaka Women's Marathon.
Boston Marathon champ Chebet, Korir leading lights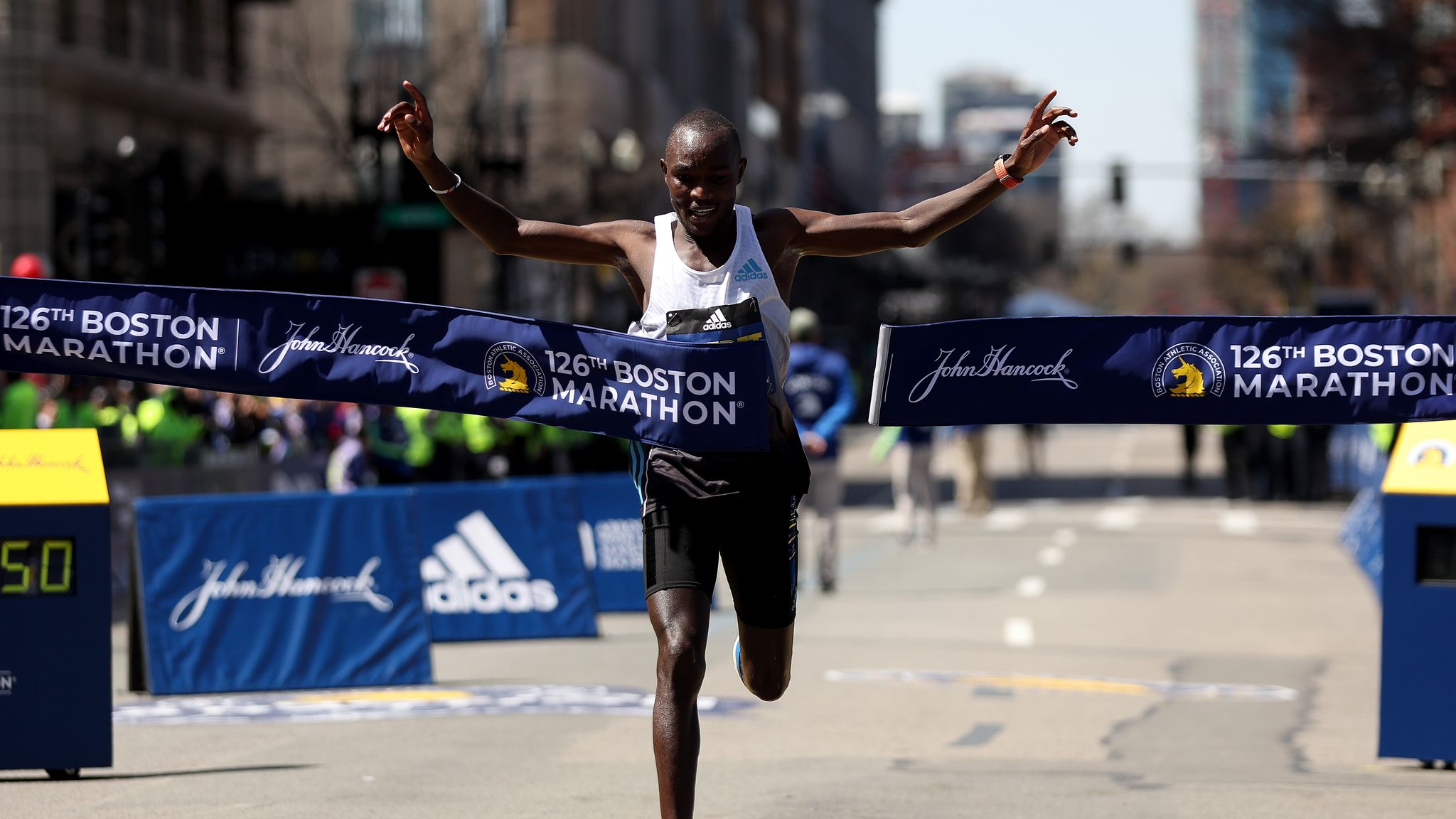 Meanwhile, in the men's race, defending champion Korir will be joined in the top tier list by Boston Marathon champion Evans Chebet who is the quickest of the men's entries thanks to the 2:03:00 he ran to win the 2020 Valencia Marathon.
Korir, meanwhile, is back in action after a sixth-place finish in Boston, his win in New York last year having been achieved in 2:08:22, 19 seconds off his PB set in 2019, the same year he secured a second-place finish in New York.
Ethiopia's 2020 London Marathon champion Shura Kitata and Brazil's South American record-holder Daniel Do Nascimento are pretty evenly matched on PBs.
Dutch Olympic silver medallist Abdi Nageeye is also among the quicker runners in the line-up along with Japan's Suguru Osako, Switzerland's Tadesse Abraham and USA's Galen Rupp.
Leading entries
Women
Lonah Chemtai Salpeter (ISR) 2:17:45
Gotytom Gebreslase (ETH) 2:18:11
Keira D'Amato (USA) 2:19:12
Edna Kiplagat (KEN) 2:19:50
Des Linden (USA) 2:22:28
Mao Uesugi (JPN) 2:22:29
Viola Cheptoo (KEN) 2:22:44
Emma Bates (USA) 2:23:18
Caroline Rotich (KEN) 2:23:22
Senbere Teferi (ETH) 2:24:11
Sharon Lokedi (KEN) debut
Hellen Obiri (KEN) debut
Men
Evans Chebet (KEN) 2:03:00
Shura Kitata (ETH) 2:04:49
Daniel Do Nascimento (BRA) 2:04:51
Abdi Nageeye (NED) 2:04:56
Suguru Osako (JPN) 2:05:29
Galen Rupp (USA) 2:06:07
Tadesse Abraham (SUI) 2:06:38
Mohamed El Aaraby (MAR) 2:06:55
Olivier Irabaruta (BDI) 2:07:13
Tetsuya Yoroizaka (JPN) 2:07:55
Leonard Korir (USA) 2:07:56
Albert Korir (KEN) 2:08:03