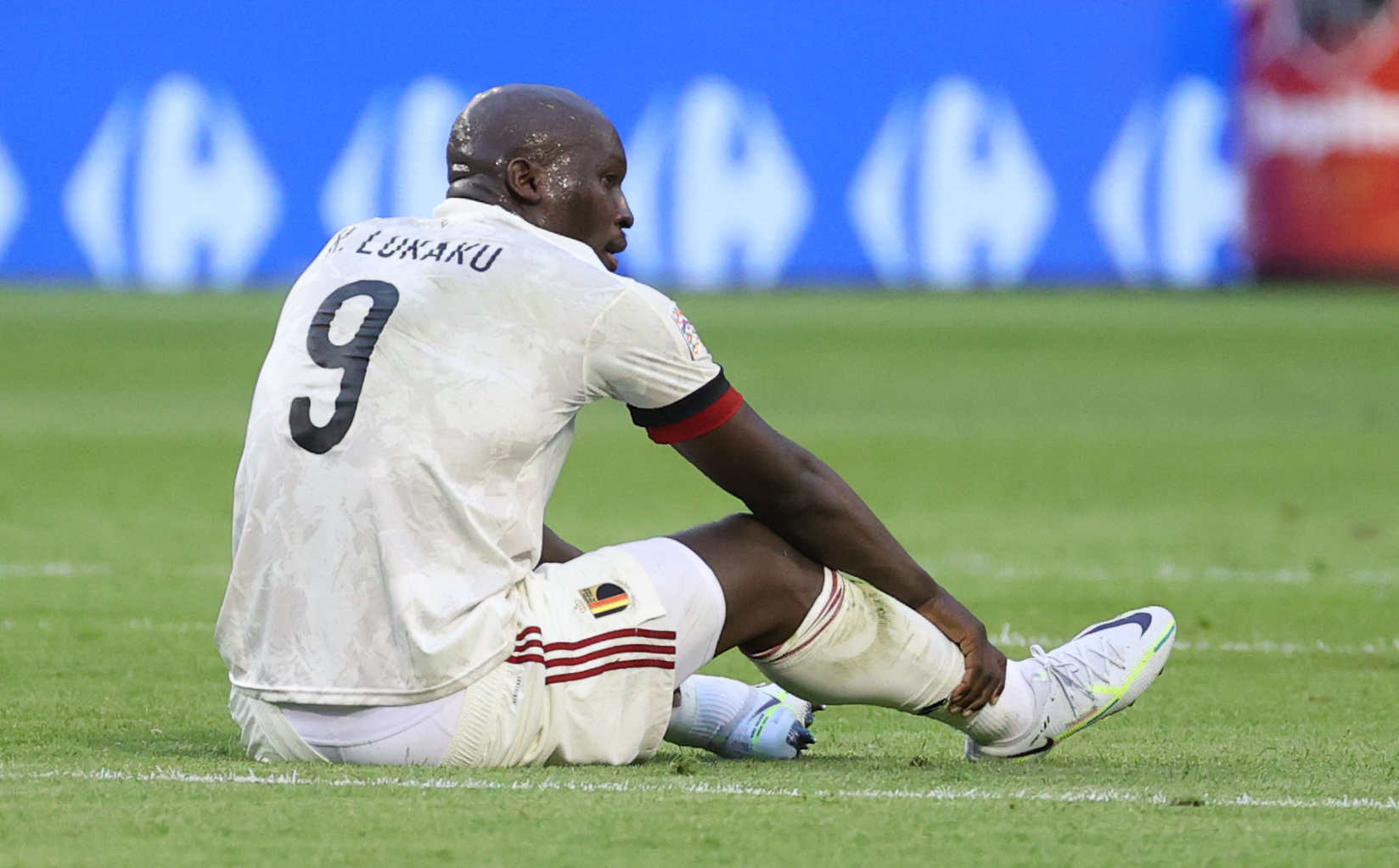 Big Star names are missing the tournament opening games due to injuries
They look to their teammates to push the team further
They are still in their Managers' plans for future games
With several stars already in action in this year's Qatar 2022 World Cup, there have been noticeable missing players who haven't been fit to start the upcoming games. as they look forward to their teams qualifying for the Group stages.
Here at SportsLeo, we look at some of the players who only have hope that their country makes it through the Group Stage before they get a chance to impact.
Romelu Lukaku
In the first few weeks of the 2022–23 season, Lukaku's return to Inter Milan on loan from Chelsea has not gone as planned for the 29-year-old.
He has only played the full 90 minutes once in Serie A due to ongoing injuries, and since straining his thigh in training on October 29, he hasn't played for Simone Inzaghi's team.
Romelu Lukaku, a star striker, was still named to the final squad despite being sidelined with a thigh injury, but he won't play in their first two matches.
He might play in the group's final match, but he would have to displace Michy Batshuayi, who scored the game's lone goal against Canada.
Neymar Jr
After limping off with an ankle injury late in the Serbia game, Neymar displayed passion on the bench.
The attacker has experienced ankle issues in the past, but Brazil head coach Tite is sure that Neymar will continue playing in the World Cup and does not believe the injury is significant.
He is anticipated to sit out the following group match against Switzerland and will have a serious chance of playing in the final group match against Cameroon.
Noussair Mazraoui
According to Abderazzak El Hifti, the 24-year-old Bayern Munich defender "hurt himself on the left side." He continued, promising that additional medical exams are scheduled for the following two days, "We have checked him, but it is impossible to predict if he will be able to participate in the next match or not."
He is anticipated to sit out the following group match against Switzerland and will have a serious chance of playing in the final group match against Cameroon.
Cheikhou Kouyate
Cheikhou Kouyate, a midfielder for Senegal, is set to miss the World Cup match against Ecuador due to a right hamstring injury, his team announced on Wednesday.
According to the team, Kouyate "probably" won't play in Senegal's third Group A match on Tuesday, forcing the African champions to make another lineup change after losing forward Sadio Mane to injury days before the competition began.
Filip Kostic
The Juventus winger claimed to have a muscle issue during one of the final practices before the match against Brazil, albeit the full degree of the issue has not yet been determined. Filip is a question mark for the match against Brazil, as coach Stojkovic himself acknowledged: "I want to be honest, I have nothing to hide: Filip is a question mark." Declared he. Mladenovic, a full-back for Legia Warsaw, might have room on the outside lane of midfield in the Serbian 3-4-1-2 against Brazil in the event of a (likely) forfeit by Kostic.
Ronald Araujo
The 23-year-unexpected old's selection to their 2022 World Cup roster was due to the fact that he had surgery on his thigh at the end of September to address the injury he sustained while serving his country.
Marca claims that Barcelona is concerned that Uruguay may try to rush Araujo back before he is fully recovered because of his significance to the national team.
According to the report, the Catalan team might appeal to FIFA if they feel that the centre-back's long-term fitness is in jeopardy.
Tealdi has insisted that Araujo won't be rushed back after being left out of the squad for his nation's World Cup opener against South Korea on Thursday.
Paulo Dybala
In spite of missing eight games for Roma due to a hamstring injury, Dybala did make a brief comeback as a late substitute in the 1-1 draw with Torino, Roma's final game before the World Cup break. Dybala was a major doubt even to make the World Cup squad.
Scaloni selected Dybala for his team but openly acknowledged he would change it due to fitness issues, with Dybala being one of the most notable injury concerns.