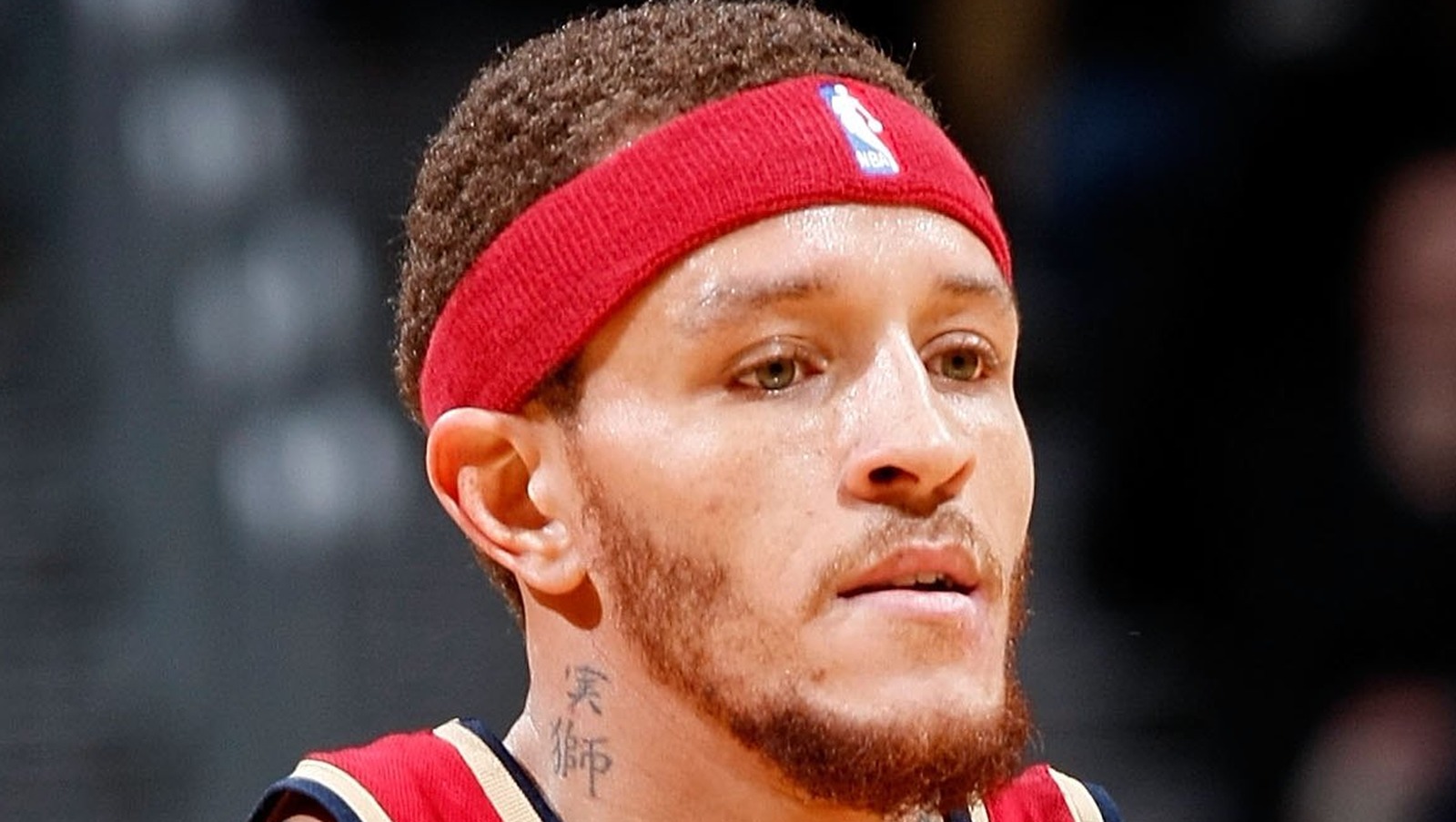 Delonte West dated LeBron James' mom, Gloria James
The rumours first emerged in 2010, and they led to his downfall
His life changed, and he became homeless with clips of him begging on the streets
Have you ever heard a popular saying that choices have consequences?  There is no better illustration of this than Delonte West Lebron's mom affair – he allegedly dated Gloria James.
The aftermath of it all is that it ruined his NBA Career and his life too. West made headlines in 2020 after a clip emerged showing him being attacked and homeless.
It's then that people started tweeting about the 37-year-old after seeing the video, pleading for aid. A few months later, Dallas Mavericks owner Mark Cuban assisted West in finding employment at a rehab centre.
WHO WAS MESSING WITH LEBRON'S MOM?
West spent almost a decade playing in the NBA and had a big name. Later, he allegedly had an affair with LeBron James' mother, Gloria, in 2010. This huge scandal knocked him off his pedestal in the NBA.
The Los Angeles Lakers star was reportedly not happy about West dating his mother. According to sources privy to the affair, James learned of Delonte West Lebron's mom romantic overtures way too late.
It was before Game 4 of the 2010 Eastern Conference semifinals, which hugely affected Cleveland Cavaliers because their chemistry was no more. At the time the dating rumours emerged, West and James were with the Cavaliers.
West moved to Boston Celtics the following season despite his denial of the rumours. According to some accounts, James arranged the transfer because he wanted to get West out of the Cavaliers.
All through, West denied ever having Gloria in a romantic relationship. Then, a video emerged showing West panhandling in Alexandria, Virginia, years later. It only showed how bad his life was.
According to Bleacher Report, former basketball player Calvin Murphy stated his NBA contacts informed him that the reports were "real." Yahoo adds that, West, who previously played for the Dallas Mavericks, categorically denied the claims that he had s3x with James' mother.
In an interview with Mavericks blog, he said that this scandal negatively affected him, and everyone would ask him about it wherever he went. He insisted that it was bad enough that people were tearing Gloria down.
"Number one, something like that never happened. I don't know where they got that rumour from," he said according to the Sun.
WHAT HAPPENED TO LEBRON JAMES MOM?
Decades before Delonte West Lebron's mom affair happened, Gloria James gave up everything to raise her son as a single mother. She did a fine job, as evidenced by James' fame in the NBA world.
Excruciatingly painful and dramatic is the battle she had to go through to raise LeBron as a single mother. Anthony McClelland, the biological father of LeBron, abandoned them.
Gloria moved from apartment to apartment for a number of years. She lacked the necessary schooling or a college degree to secure a steady source of income.
Her son had to hop from school to school, where he could only form flimsy bonds with others. Because he had no one to turn to, LeBron missed almost a hundred days of school during the fourth grade.
But he was encouraged to move forward by his mother's unceasing efforts and love. Like other mothers, Gloria knew that her kid needed more security in his life.
She was forced to make the toughest choice of her life at that point. And all this paid off eventually.
IS DELONTE WEST RELATED TO LEBRON JAMES?
The famous LeBron James is not related to Delonte West. However, the infamous Delonte West Lebron's mom affair triggered questions on whether they are related.
If anything, these two players have a strained relationship that no one could salvage. West, since the rumours of his 2010 alleged affair with Gloria hit rock bottom.
After facing myriad health issues, West was detained in Florida in 2021. Delonte's brother Dmitri revealed in 2016 to DailyMail.com that his sibling has bipolar disorder.
He spoke out after spotting West barefoot in a Houston parking lot. Dmitri compared the condition to a particular sort of cancer. West was reportedly begging for coins when he was seen around Houston's streets in 2016 while dressed in a hospital gown.
All in all, West is slowly getting hold of his life once more following his time at the rehab centre.