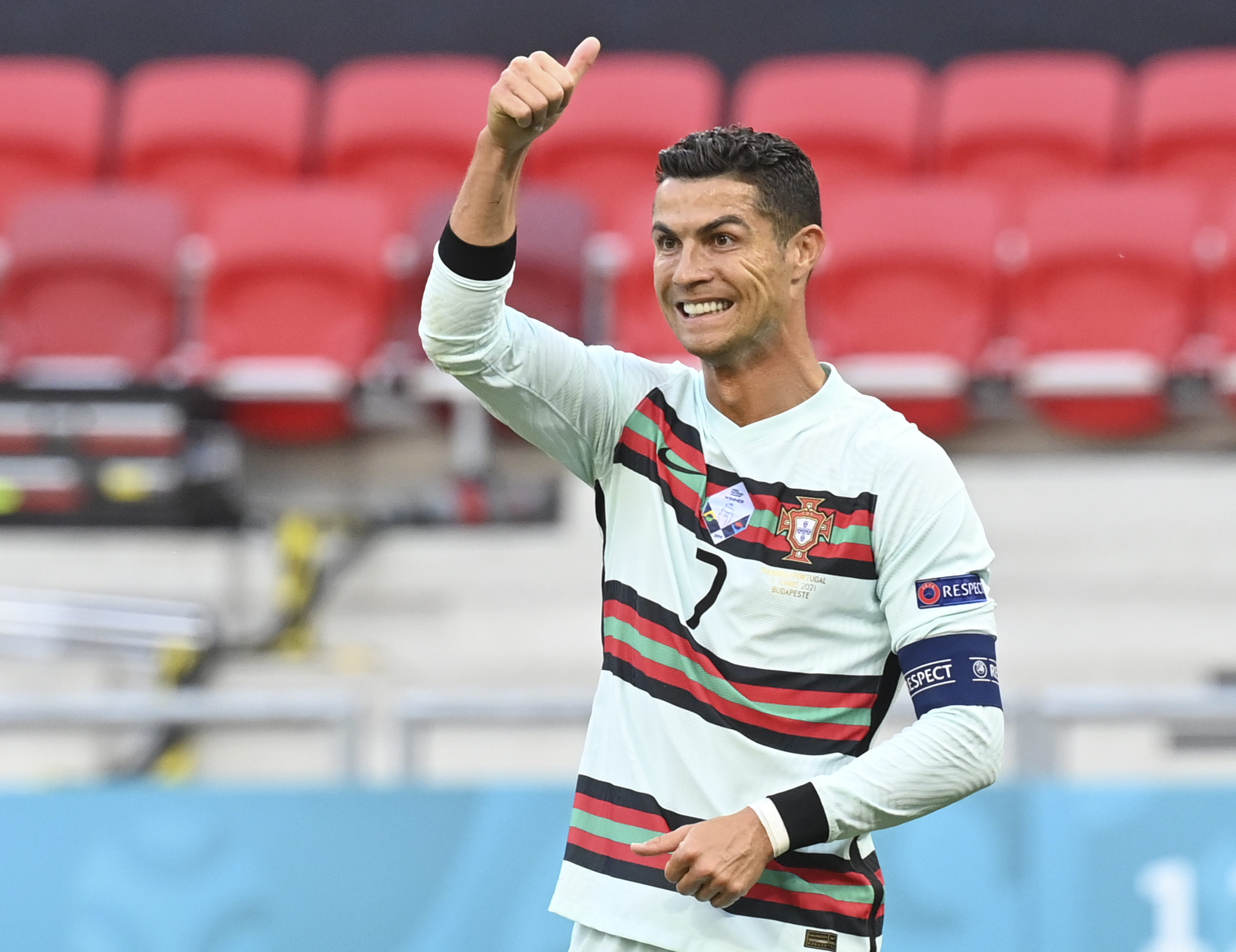 Cristiano Ronaldo Instagram followers have made history by hitting 500 million
Messi follows him with 370 million followers
The jump comes after his explosive interview with Piers Morgan
Cristiano Ronaldo Instagram followers have made history by hitting 500 million.
The Manchester United striker attained is the first footballer to clock in this huge number. His nemesis Lionel Messi has 370 million followers.
He also enjoys a huge following across his social media pages; Facebook and Twitter. The number of people who follow these individuals on social media platforms demonstrates their charisma.
His followers increased significantly after his recent explosive interview with Piers Morgan on Talk TV.  He said that while many people chase records, he doesn't because records chase him. The Portugal international ruffled feathers with United after going for manager Erik ten Hag.
A few months ago, he promised to set the record straight. This was after his delay in showing up for his pre-season, which many said that he was scouting for another team.
Things moved from bad to worse when he returned, prompting him to reach out to his fans. Well, he finally laid it all bare when United manager Erik ten Hag and his teammates least expected it.
He had a 90-minute explosive interview with Piers Morgan on TalkTV, later reported by The Sun. Portugal International did not sugarcoat anything in the now viral Cristiano Ronaldo Piers Morgan interview.
Ronaldo, 37, criticised the team and manager Erik ten Hag in an interview with TalkTV on Sunday night. One of the biting issues is the apparent 'no respect' between Ten Hag and Ronaldo.
He talked of disrespect by Ten Hag. When he refused to be replaced at an Old Trafford match against Tottenham in October, the United manager put him on indefinite suspension.
Even worse, CR7 exited in the 89th minute and went to the tunnel, which made things worse for him. Ten Hag cited consulting with higher-ups in Manchester United's decision-making process when he suspended him for a number of games.
Benching him brought more heat on him as fans came up divided, some supporting him while others cited that he was gunning for special treatment. And at the centre of it is Ten Hag.
Before deciding how to respond to Ronaldo's explosive interview, Manchester United said that it would seek legal counsel. The club said it would only respond once it gathered all facts.
"The club will consider its response after the full facts have been established. Our focus remains on preparing for the second half of the season and continuing the momentum, belief and togetherness being built among the players, manager, staff, and fans," United said.
However, a few days after this interview, ESPN reported that Ten Hag made it clear that he is not interested in having Ronaldo play for United again. After these reports, the Red Devils brought down a huge mural of the Portuguese at Carrington.
Ronaldo expected this. He told Morgan that a few people, Ten Hag included, wanted him out of Old Trafford. The controversy that this generated earned him more followers.