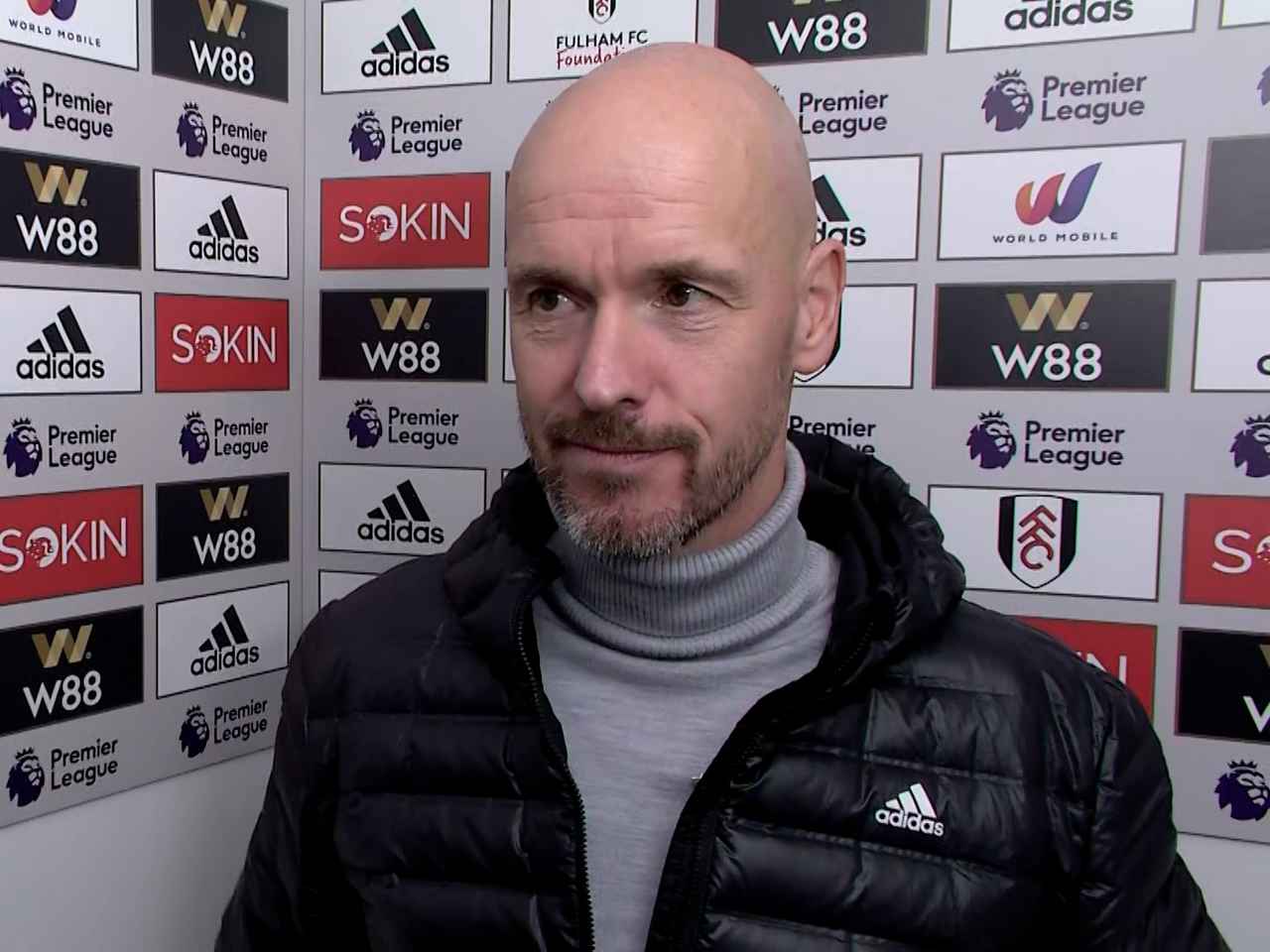 Manchester United responded Monday night after an explosive interview by Cristiano Ronaldo
Ronaldo, 37, criticised the team and manager Erik ten Hag in an interview with TalkTV
The club is seeking legal counsel before responding to him
Manchester United responded Monday night after a wide-ranging interview by Cristiano Ronaldo on his state of affairs at Old Trafford.
Ronaldo, 37, criticised the team and manager Erik ten Hag in an interview with TalkTV on Sunday night. One of the biting issues is the apparent 'no respect' between Ten Hag and Ronaldo.
Before deciding how to respond to Ronaldo's explosive interview, Manchester United will seek legal counsel. The club said it would only respond once it gathered all facts.
"The club will consider its response after the full facts have been established. Our focus remains on preparing for the second half of the season and continuing the momentum, belief and togetherness being built among the players, manager, staff, and fans," United said.
The style and timing of Ronaldo's interview have greatly disappointed Ten Hag and the United players.
After their 2-1 victory over Fulham on Sunday afternoon, the club just learned about the interview as they were getting ready to board their flight from London. They are now baffled by what he said.
They are quite upset that he would act in such a disrespectful manner toward the team. Ten Hag will likely evaluate all of their options surrounding the player.
Ronaldo was informed on Thursday that, despite being in the team, he would not be starting against Fulham but would be in the squad. He then informed the club that he was unwell.
When he finally sat down with Piers Morgan on TalkTV, he spoke about many issues at the club conveniently warped up by others to frustrate him.
On the question about United's leadership attempting to get him to leave the team, Ronaldo responded by saying Ten Hag and three others at Old Trafford want him out.
He termed this an act of betrayal that he never saw coming, but when he thinks of it, he sees it all began as soon as he arrived in London.
On treachery at United, Ronaldo told Morgan that it beats logic how Ralph Rangnick, a sporting director, became an interim coach before Ten Hag came in. His tenure ended up hurting the club.
"For example, an interesting point is how a club like Manchester United sacked Ole (Gunnar Solskjaer), they bring in a sporting director Ralf Rangnick which is something nobody understands. This guy is not even a coach! A big club like Manchester United bringing in a sporting director surprised not only me but all the world," he implored.
Kaveh Solhekol, a SkySports reporter now predicts doom for Ronaldo at Old Trafford. He says that with the jibing interview, it is unlikely that he will play for the club.
Further, Solhekol feels that Ten Hag's problem is no longer the club's problem. It has grown to such a size that owners and other top club officials must handle it.
This explosive interview birthed two factions, one supporting Ronaldo while the other castigates him for 'thinking is bigger than the club'.