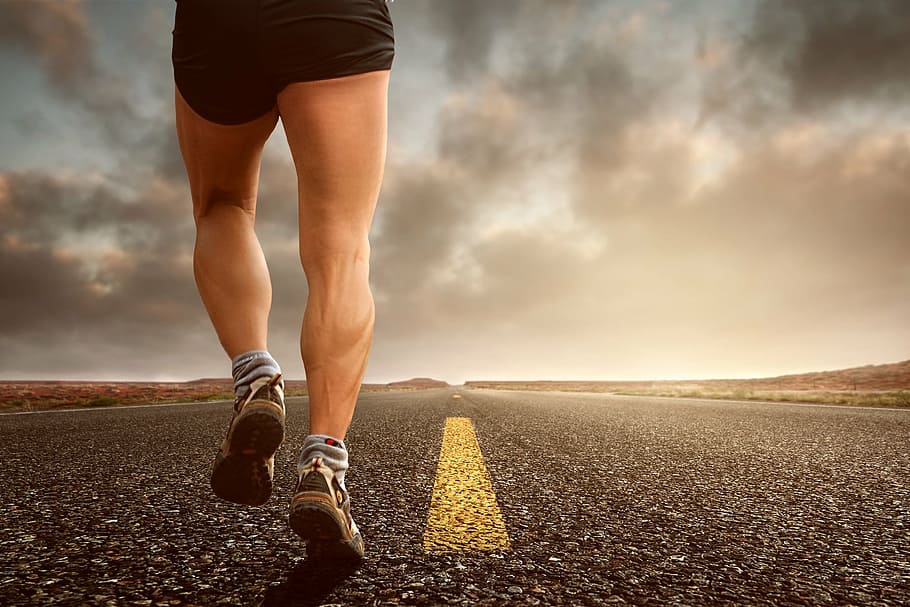 Certain sports have high benefits for physical and mental health. 

The healthiest sports have a low risk of injury as they promote creativity. 

They also improve your mood, put you in shape and reduce stress. 
Are you looking for a sport that has a low risk of injury and improves physical and mental health? Well, look no more because we have a list of ten healthiest sports you should try. 
Any person, whether an amateur or a professional, can do these sports. They help build your strength, promote weight loss and flexibility of body parts. 
As you go through our list, it's good to note that we have not ranked them in a specific order. This is because there is no general top ten of the healthiest sports. 
1. Squash 
Forbes has named squash the number one healthiest sport in the world many years in a row.
Squash burns calories, develops strength and power, increases flexibility, and improves hand-eye coordination. 
The sport, which has its origin in the older game of rackets played in London prisons, offers a great social scene. It also promotes mental well-being and healthy competition among the players. 
Squash is one of the sports which are relatively safe for beginners. 
2. Swimming 
Swimming is a perfect sport for all ages since it's a stress-free sport. Apart from cardiovascular health and muscular endurance, swimming also burns calories, improves lung capacity and keeps you at a healthy body weight. 
Swimming can be done any time of the year, whether at an indoor pool or at sea. 
According to Globality Health, people who swim are 47% less likely to die from premature illness than people who don't swim. 
3. Rowing
Due to its numerous health benefits, rowing is among the healthiest sports in the world.
Rowing increases muscle strength, is effective for weight loss and has a low risk of injury. If you are not around a water body to practise rowing, you can use the rowing machine at your gym. 
Just like actual rowing, the rowing machine available at gyms helps you build lean muscles and provides you with a full-body workout. 
4. Cycling 
Cycling helps your body burn a tonne of calories while you're having fun. It is the king of endurance sports and attracts ex-runners who wish to maintain their muscular and cardiovascular endurance. 
Cycling naturally makes you happier and makes your brain perform much better. 
5. Tennis
Apart from being among the healthiest sports, tennis is on top there among the best aerobic activities. This is because of the number of calories (600) tennis players burn in an hour. 
Playing tennis channels strength, promotes coordination and tones many muscle groups. The little sprints, serves, pivots and slams in tennis require you to exert energy in short but powerful outbursts. And such activities are crucial in expanding lung capacity. 
6. Golf 
Playing golf gives you fantastic benefits which improve with age. According to a study by scientists at Edinburgh University, golfers burn a minimum of 500 calories over 18 holes. 
Golfers improve muscle endurance and balance as well as cardiovascular, respiratory and metabolic health.
7. Gymnastics 
Gymnastics makes it to our list of healthiest sports due to its general physical benefits, which include keeping athletes in good shape and flexible.
The sport also improves the coordination and concentration levels of a person. 
To children, it is a good sport for physical and mental development. 
8. Volleyball
Volleyball increases metabolic rate, burns plenty of calories, strengthens coordination, improves agility and positively affects the cardiovascular system.  
According to Harvard Medical School, playing competitive volleyball burns between 120 and 178 calories. 
9. Running 
The biggest benefit of running is the cardiovascular and muscular endurance you get. Runners are less likely to experience bone and muscle loss compared to people who don't run. 
Running is great for mental and overall physiological health. If you run several miles every week, you will likely experience stable metabolism and weight loss.
10. Basketball 
Apart from the fun that comes with playing basketball, you also get several health benefits. The short burst of energy that comes when a player jumps or makes a directional change provides for anaerobic development.