Top 10 health benefits of tennis you should know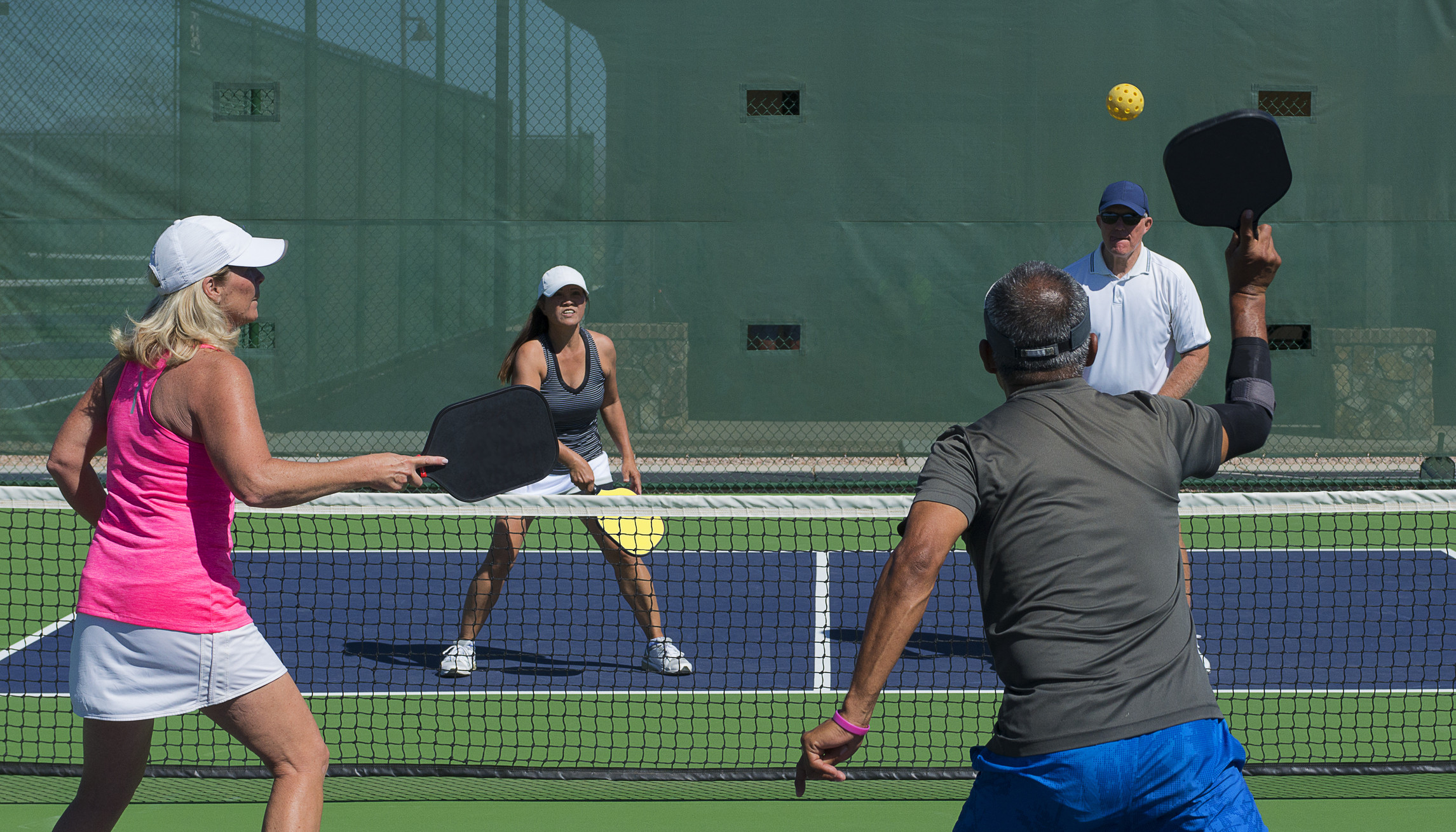 Playing tennis is fun and it gives you the motivation to keep hitting the ball
Racket sports players have a much lower chance of dying prematurely
Tennis is an excellent cardiovascular and strength training
Have you tried hitting the gym but lack the motivation to carry on? Your answer could be in the top 10 health benefits of tennis.
You don't have to be the next Rafael Nadal or Iga Swiatek to play tennis. You only need a club to put your tennis skills to work.
Playing tennis is fun and it gives you the motivation to keep hitting the ball. In the end, you go back home lighter, happier and more confident.
In a nutshell, it is another gym version giving you a full-body workout with just a racket and a tiny tennis ball.
WHAT ARE THE MAJOR HEALTH BENEFITS FOR TENNIS?
Racket sports players have a much lower chance of dying prematurely from cardiovascular causes. Research published in the British Journal of Sports Medicine cites so.
That said, here are the top 10 health benefits of tennis.
DIMINISHES BODY FAT
If you want to protect your heart and slim at the same time, tennis is a great way to get some cardiovascular exercise. Studies show that obese men and women who engaged in aerobic activity five days per week for 10 months have considerable weight loss.
You burn hundreds of calories in an hour of tennis. This varies depending on your weight and how hard you play. When coupled with a nutritious diet, physical activity helps you keep the weight off.
GET A WHOLE BODY WORKOUT
Tennis is an excellent cardiovascular and strength training activity. Whether you play singles, doubles, or just knock the ball against the wall, you always get it right.
The motion of swinging the racket strengthens the forearms, shoulders, back, and abdominals. You rely on your lower body's muscles to sprint, jump, crouch, and make quick, nimble movements.
PROMOTES GOOD HEART HEALTH
Tennis is a great cardiovascular workout because of all the jumping, and running. It's another form of a high interval intensity training (HIIT) exercise thereby compounding the top 10 health benefits of tennis.
Accelerating your heart rate makes you breathe deeply and more rapidly. This improves your cardiovascular health by delivering more oxygen and blood to your muscles and organs.
BOLSTERS STABILITY
To avoid falling over whenever you lean forward, good balance is essential in tennis. Using a racquet requires you to keep your balance while swinging and serving with a two-foot extension of your arm.
This great practice makes you steady.
INCREASED STAMINA
One the top 10 health benefits of tennis is increased stamina because of the game's rapid nature.
Rallies often last between five and seven seconds, forcing players to constantly be on the move. Working out in this manner, even for brief periods, increases your anaerobic capacity.
It allows you to perform explosive motions for longer before fatigue sets in.
STRONGER BONES
Studies shows that racquet sports athletes, including tennis players, have stronger bones than the general population. Bone density increases due to the impact of striking the ball, stopping, and bouncing.
BETTER REFLEXES
In tennis, you need to be quick on your feet, both to anticipate your opponent's movements and to predict the landing of the ball. It's an excellent means of improving your hand-eye coordination.
GOOD FOR MENTAL HEALTH
Among top 10 health benefits of tennis is venting off any mental or emotional pressure you could be experiencing.
Tennis is an excellent mental exercise since it is a strategic game that demands strategy and thought. In addition, the release of endorphins during gameplay leads to increased happiness, and
It effectively decreases stress levels and reduces vulnerability to mental health issues including depression.
GREAT UPPERBODY EXERCISE
Forehands and backhands are great exercises for building strength in the upper body and abs if performed regularly. And lower-body muscle toning comes with leaping and jumping.
IMPROVES FLEXIBILITY
Tennis is a great sport to play if you want to increase your range of motion. The expansive motions involved, such as swinging and reaching aid in all this.
These dynamic stretches strengthen muscles and tendons while also keeping your joints lubricated. However, in order to avoid injury, beginners should ease into these motions gradually.
IS PLAYING TENNIS EVERYDAY HEALTHY?
There is no better way to reap the top 10 health benefits of tennis than gameplay every day. With every daily swing, you improve your overall physical health.