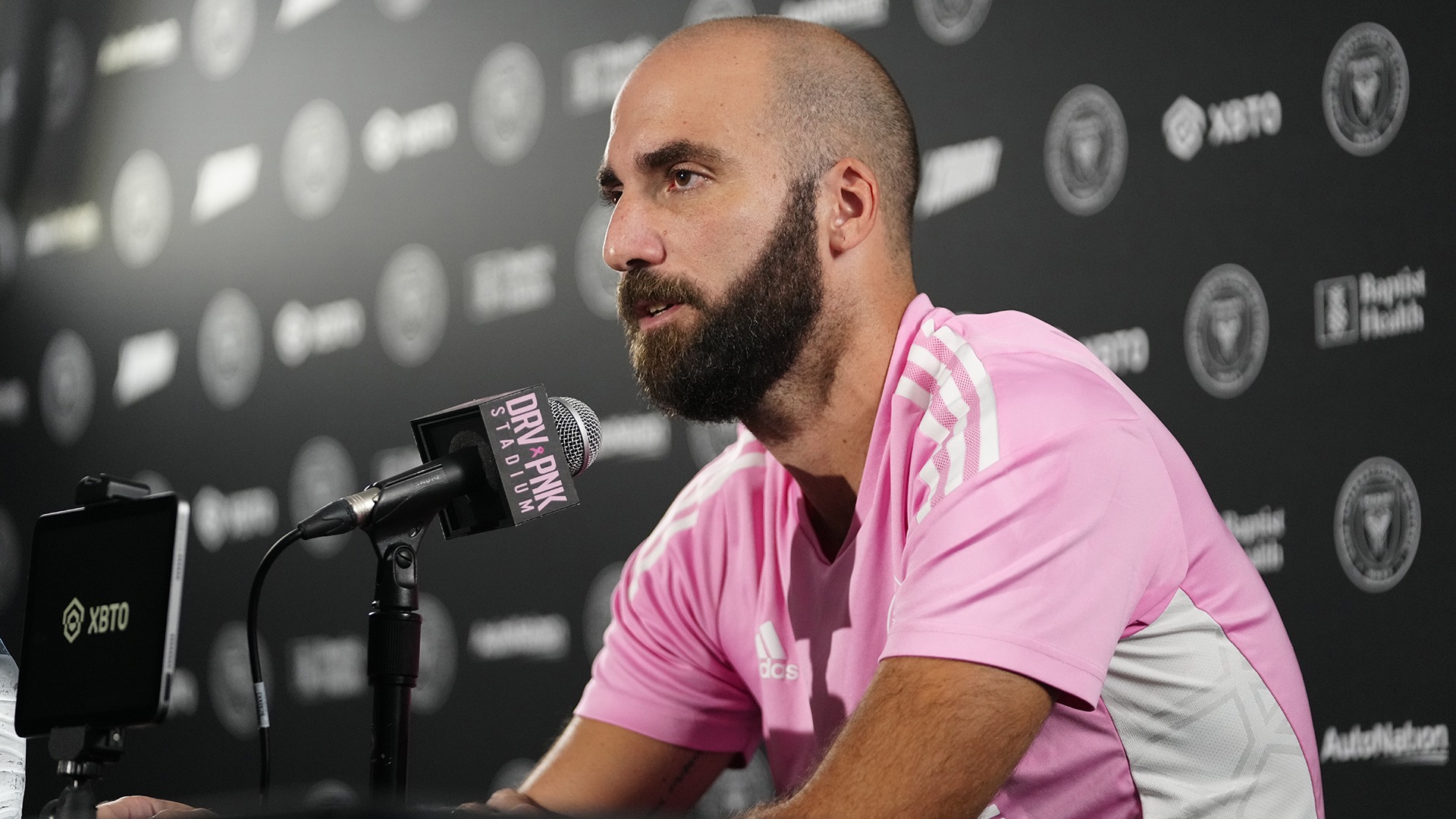 Gonzalo Higuain has announced that he will retire from professional football at the end of this 2022 MLS season. 

The 34-year-old Inter Miami captain has played for several top teams such as Real Madrid, AC Milan, Juventus and Chelsea.
Inter Miami forward Gonzalo Higuain is set to retire at the end of the 2022 Major Soccer League season. 
Gonzalo Higuain said during a news conference that the time has come for him to say goodbye to football. It is a decision he has been having in his mind for the past three or four months. 
According to the Argentine forward, football is a professional that he feels privileged to have lived with.
The legendary footballer is grateful to his former clubs for the beautiful memories as he heads into retirement at the end of this MLS campaign. 
"The day has arrived to say goodbye to football. It's a profession that has given me so much and one I feel privileged to have lived with its good and bad moments. I want to thank each technical staff that coached me: Club Palermo, River Plate, Real Madrid, Argentina, Napoli, Milan, Chelsea and finally Inter Miami." Part of Higuain's statement. 
With two games left, Higuain has been a significant player in Inter Miami's squad this season. The Argentine has scored 14 goals for the MLS side during this 2022 campaign. 
Gonzalo Higuain, who joined Inter Miami in 2020, hopes he can help the club reach the MLS play-offs at the end of this campaign. Inter Miami will face Orlando and Montreal in their last two fixtures of the regular MLS season. 
Gonzalo Higuain's Football Career 
Before joining Inter Miami, Higuain played for several big clubs in South America and Europe. 
The Argentine international played for the academies of Club Palermo and River Plate before turning professional in 2005. 
Gonzalo Higuain, nicknamed El Pipita, made 35 appearances for Napoli, scoring 13 goals in two seasons. He then joined Real Madrid in 2007, where he won three La Liga titles, two Supercopa de Espana and a Copa del Rey. 
Higuain joined Napoli from Real Madrid in 2013 and helped the Italian club win the Copa Italia in his debut season. He played a significant role as Napoli won the Supercoppa Italiana in 2014. 
The experienced striker left Napoli for Juventus in 2016 and helped the Italian giants win three Serie A titles and a Coppa Italia. He also helped the club reach the finals of the UEFA Champions League during the 2016-17 season.
During his time with Juventus, Gonzalo Higuain spent some time on loan at AC Milan and Chelsea. He was part of Chelsea's squad that won the UEFA Europa League during the 2018-19 season. 
Higuain also helped the Blues reach the finals of the EFL Cup, where they finished as runner-up during that season. 
The talented striker was also a significant player while representing the Argentine national team. He played 75 games for Argentina, scoring 31 goals between 2009 and 2018.