Welcome to $20,000-per-week Harry Kane House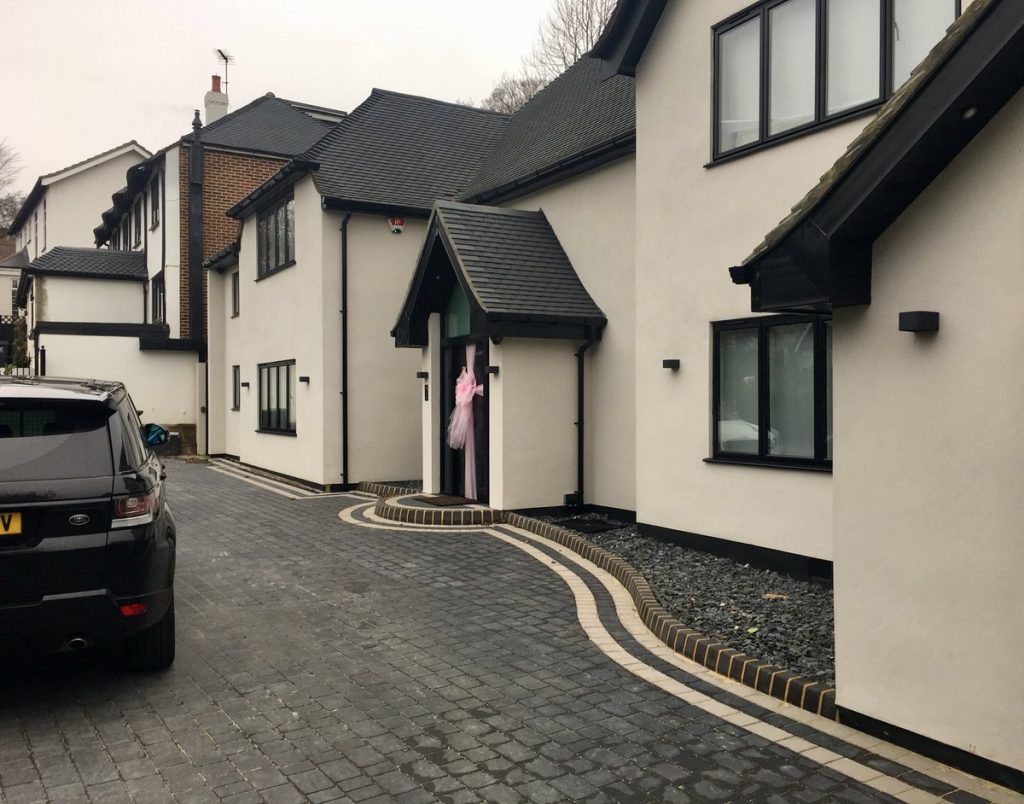 Harry Kane house will forever remain a hot subject of debate
He signed a lease on the $1.06 million house yearly
This seven-bedroom mansion is so large that it has its own fitness center, and theatre
Harry Kane house will forever remain a hot subject of debate for years to come.
The England skipper lives life in a fast lane. Gladly, his salary allows him to not only desire and go for the finest there is in the world, but meet its cost too.
The Tottenham Hotspurs striker in January 2022 made his dream move, signing a lease on a home costing him $1.062 million (£1 million) each year.
This seven-bedroom mansion is so large that it has its own fitness centre, theatre, maid's quarters, and elevator. He moved together with his wife Katie from their other permanent multi-million-dollar home.
The residence has private security and a chef working for him around the clock. Another stir about Harry Kane house is the opulence of his nine-bathroom, four-story estate with twenty or more rooms.
A marble floor welcomes you to a grand entrance hall and ornate chandeliers lead to the building's distinctive spiral staircase. The Spurs striker and his 28-year-old wife immediately loved the house due to its features and security.
This $20,000-weekly is in a gated area with tight security. All this came in the wake of a planned $160 million transfer to Man City in 2021. He moved in amid mounting concerns that top players in the Premier League are becoming easy targets for thieves.
HOW MUCH DOES HARRY KANE GET PAID?
Harry Kane house has everything to do with his huge salary. He earns $12.6 million per year. His net worth is in the north of $49 million.
Just like every other Premier League player, the striker owns two homes. The home he and his wife, Kaite, share in Essex is equipped with a golf simulator, a movie theatre, and a swimming pool.
His secondary residence is conveniently located close to Tottenham's training ground. This allows him to put in extra time on the field during the week and hone his football skills.
He signed a six-year, $75.7 million contract with Tottenham further elevating his net worth. It also pushed his average annual wage to $12.6 million.
His present employment agreement in N. London ends in 2024. He first signed a five-year contract worth $1.1 million monthly salary with the club in the summer of 2018.
He became the club's highest-paid player and his taste in things in life speaks to a man of means. Before moving into the current residence, the couple caused a stir online with photos of their $15,000-per-week house in London.
From the photos, it's a castle for his three kids and you can tell how much the couple enjoyed the house. Harry Kane house even had a man cave with a large screen for her daughter's cartoons while he has a gaming computer.
It cost $17 million per year in rent.
WHERE IS HARRY KANE'S FAMILY FROM?
His family is from the London neighbourhood of Waltham Forest. He grew up here and credits his time with Tottenham to this neighbourhood.
He schooled at Larkswood Academy in the English town of Chingford. It's a pivotal part of his formative years and the foundation for his adult success. To further his education, he enrolled at Foundation School in 2004.
His family were all big Spurs fans, and he just lived a few minutes away from the stadium, so he naturally became one himself. Kane began his professional career with the spurs' academy. He rose through the ranks of the club's junior academy to earn a spot on the first squad at the tender age of 16.
The England National Captain spent time on loan at a wide variety of clubs in the EPL but ended up with the Spurs.
WHAT KIND OF CAR DOES HARRY KANE DRIVE?
Forget Harry Kane House. England's most lethal striker drives a state-of-the-art Jaguar F-Pace. It costs a staggering $40,000. From his huge net worth, the car's value isn't too much of a cost for him.
While this isn't his only car, he often uses the Jaguar most times. Given its specs, it is a fine piece of automobile engineering.
The Jaguar F-PACE has sharper, sportier handling and better gas mileage. You enjoy a thrilling ride with your choice of powertrains; the plug-in Hybrid offers superior fuel economy and reduced CO2 emissions.