What was Queen Elizabeth favourite team?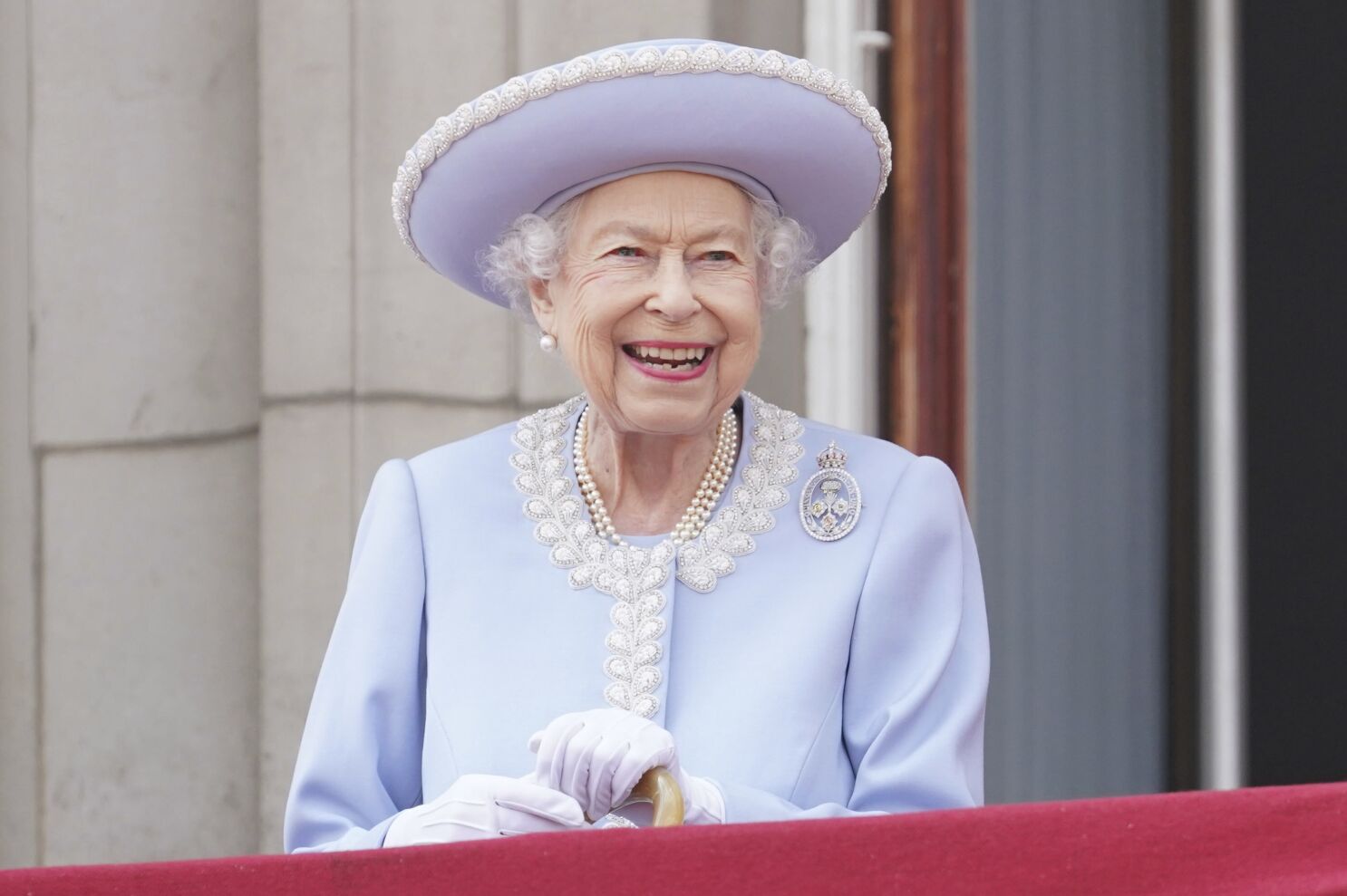 People wonder whether she was a West Ham or Arsenal fan
She died on September 8 at Balmoral Castle
The Scottish castle was her favourite every summer
As the world continues to mourn the death of the century's monarch, it's also worthwhile talking about Queen Elizabeth favourite team.
The charming monarch may be gone, but her memories forever remain etched in the minds of her subjects. Albeit many people have mixed feelings about the royal family.
On Thursday, Queen Elizabeth II breathed her last at Balmoral Castle, the United Kingdom. She passed away at the age of 96 after 70 years as monarch of the United Kingdom.
The Scottish castle was her favourite every summer. Since her accession in 1952, the Queen presided over unprecedented levels of social transformation.
Nevertheless, she was a sports lover and scores of people around the world want to know which was her favourite team.
WHAT TEAM DOES QUEEN ELIZABETH SUPPORT?
Queen Elizabeth favourite team debate is as interesting as it is hard. She was linked to various clubs in the last 70 years but never at any one time did she speak on this.
But, here is what is in the public domain. The deceased British Queen was speculated to support a variety of viewpoints over the years. Some have speculated that the Queen was a West Ham supporter.
The late Queen Elizabeth II kept mum about her favourite team in an effort to maintain her impartiality. Insiders say she had a soft spot for West Ham dating back to the 1960s.
That's not all. There is another theory.
After meeting Arsene Wenger at a 2007 event at Buckingham Palace, the Queen was rumoured to have a soft spot for Arsenal. Cesc Fabregas is said to have left a lasting impression on her after their conversation.
A third narrative is this. There were numerous moments over Queen Elizabeth II's 70-year reign when her path crossed with Manchester United.
In February 1944, then-Princess Elizabeth accompanied her parents, King George VI to Wembley to watch an international match. It was between England and Scotland during World War II.
From the Royal Box, she witnessed the King being presented with the Scotland team by their captain, Matt Busby. It marked the first time the two countries connected.
Four years later, in 1948, Busby was serving as Manchester United's manager. King George VI returned to Wembley to award the FA Cup to the club's captain, Johnny Carey.
United had thumped Blackpool proper.
After a 2-1 loss to Aston Villa in the 1957 FA Cup Final, Queen Elizabeth II visited Wembley to present United's players with their losing medals.
You can now see why it's hard to know all about Queen Elizabeth favourite team.
IS QUEEN ELIZABETH FAVOURITE TEAM?
Even on the question of Queen Elizabeth favourite team, it suffices to say she was not a big football fan. Although she enjoyed the sport, the Queen wasn't a rabid devotee.
Before the final of Euro 96, she hadn't been to an international football event since that July 1966. On this day, Bobby Moore wiped his face and shook her gloved hand after receiving the Jules Rimet trophy.
After 1966, dignitaries like the Duchess of Kent were entrusted with the responsibility of presenting the trophies at Wembley. Eventually Prince William, an unusual but dedicated Aston Villa supporter, became the royal family's football face and the president of the FA.
Some members of the family may have become more passionate about football in recent years, nevertheless.
WHAT IS QUEEN ELIZABETH II FAVORITE SPORT?
Even in her heydays, the late British monarch enjoyed horse racing. Queen Elizabeth II earned the status of one of the greatest and most important patrons in the history of horseracing.
The British Horseracing Authority in a glowing tribute painted a picture of a queen who treasured horse races. A quite conservative sport, she excelled in it nevertheless.
IS ELIZABETH QUEEN OF ENGLAND?
Queen Elizabeth II was the British Queen for 70 years. She was born Elizabeth Alexandra Mary Windsor on April 21, 1926. She took over the reins of power in 1952 following her father's death, King George VI.
On September 8, 2022, she died in Balmoral Castle. During her lifetime, she was the queen regnant of 32 independent states and the ruler of 15 states.
Her reign was the longest of any British monarch and the longest of any female head of state in history, lasting 70 years and 214 days.