Erling Haaland stats testament he's already a football legend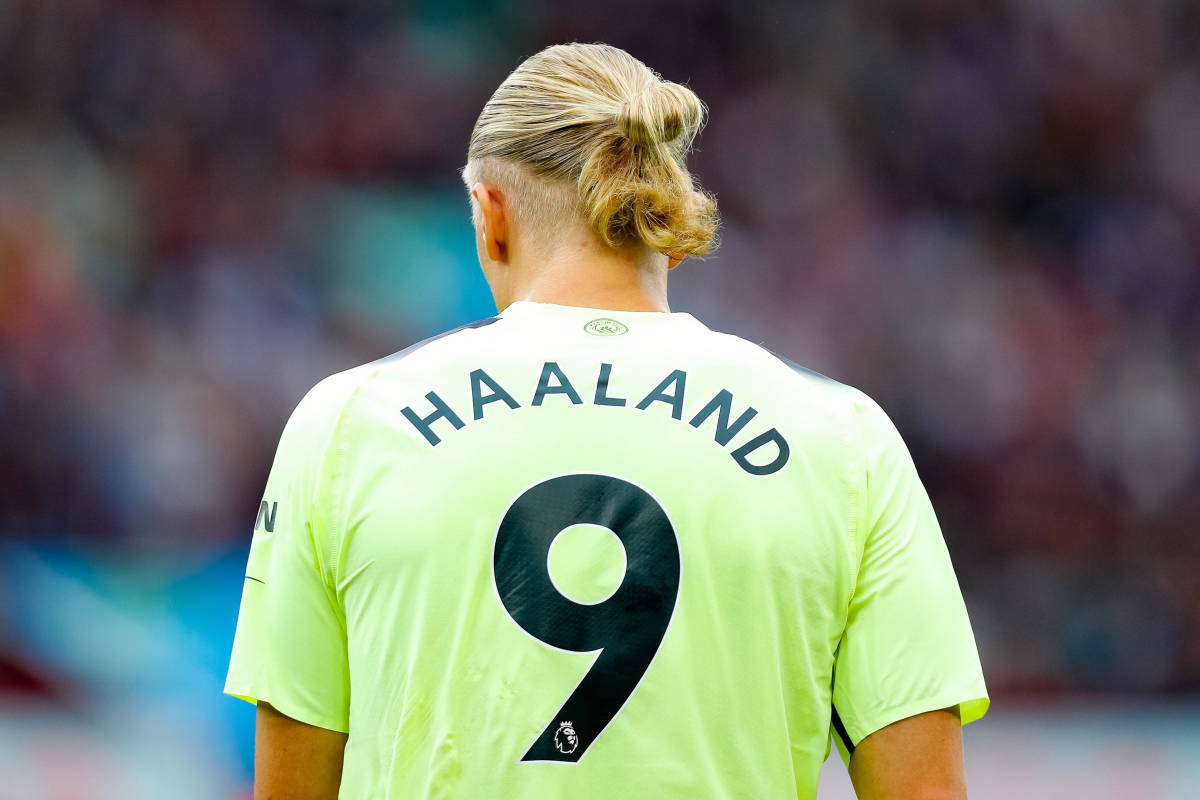 Erling Haaland is the best striker in the football world
He is a fan-favourite not just for the City fanatics but football lovers in general
He has a total of 147 goals
Erling Haaland stats have every decency to suggest that he is the best striker in the football world today.
When Manchester City signed him, they did not err at all. It was such a great decision to sign him from German Bundesliga's club Borrussia Dortmund.
Now 22, he is a fan-favourite for the City fanatics and football lovers in general. His athletic nature and swiftness makes him an outstanding striker in the world.
In case you don't know or haven't seen how charming his skills are in the pitch, SportsLeo paints a picture of it all.  Here it is.
HOW MANY GOALS HAALAND SCORED IN HIS CAREER?
A total of 147 goals forms the backbone of Erling Haaland stats. He scored 44 goals for Dortmund in the 2020/21 season alone.
He became phenomenal over the past two years and seems poised to become a superstar in his sport.
Below are his stats.
| | |
| --- | --- |
| Season | Stat |
| 2022/23 | 12 |
| 2021/22 | 8 |
| 2020/21 | 12 |
| 2019/20 | 10 |
| 2018/19 | 1 |
| 2017/18 | 4 |
WHO DID HAALAND SCORE 9 GOALS AGAINST?
Haaland led Norway's under-20 squad to a 12–0 victory over Honduras at the 2019 FIFA U-20 World Cup in Lublin, Poland. He scored nine of Norway's goals in the victory.
At the under-20 level, this was Norway's most decisive victory ever, while for Honduras it was their worst loss ever.
This was the same year he signed with Red Bull Salzburg on a five-year contract. The Athletic's Phil Hay would later disclose that previous to Haaland's departure to Salzburg; he was also the subject of an offer Leeds United.
The Leeds-based Premier League club hosted his father as a player in the early 2000s. He, however, chose Salzburg over Leeds and debuted on February 17, 2019.
He played against Wiener Neustadter in the 2018–19 Austrian Cup quarterfinals. In May 2019, he scored his first goal for the club in a 2–1 victory over LASK in the Austrian Bundesliga.
In July the same year, he scored his first hat-trick for the Red Bull Salzburg in a 7-1 victory against SC-ESV Parndorf in the Austrian Cup. He went on to score three other goals in a 5-2 victory against Wolfsberger AC in the league.
HOW MANY UCL GOALS DOES HAALAND HAVE?
It took Wayne Rooney his whole career to score as many goals as Haaland has in the Champions League. The Norwegian has 25 goals to his name in UCL.
It took the former captain of Manchester United 85 matches spread out over 11 seasons for him to score that many goals. Erling Haaland stats are getting close to his total despite having played in only 20 games so far in the league.
After scoring twice against Sevilla, the Norwegian forward moved into striking distance of the most decorated players in Champions League history. He is among the league's all-time best scorers.
Man City's Champions League run got underway with a 4-0 thrashing of Sevilla on the road, with two goals apiece from Haaland and Fernandinho.
Man City ran up the score in the second half, with Phil Foden scoring in between Haaland's goals. Defender Ruben Dias added fourth deep in second-half injury time, making Haaland the youngest player to record 25 goals in the Champions League.
HOW MANY GOAL HAS HAALAND SCORED FOR MAN CITY?
The Norwegian has 12 goals for Manchester City making a huge statement in Erling Haaland stats. Since he signed with Manchester City in the summer, Haaland is nothing short of amazing.
He is currently the best player in the league.
WHO HAS MORE ASSISTS HAALAND OR MBAPPE?
Kylian Mbappe and Erling Haaland are football legends of their era that every eye is on in the next few years. Mbappe once again leads Haaland by a wide margin when comparing their club-level assist totals.
After seven seasons, the Frenchman's 100 assists are 59 more than his closest competitor, Haaland's 36.
The PSG superstar dished out 18 assists in the 2019–20 season, while the Norwegian attacker dished out 12 assists in the 2020–21 campaign, a career-high.
As of May 20, 2022, Kylian Mbappe had played in 335 games for various clubs and his national team scoring 226 times. It amounts to a goal being scored once every 1.48 games on average.
On the other hand, Haaland has 200 appearances and scored 150 goals, for an average of one goal per 1.33 games. The age difference between Mbappe and Haaland is 19 months.