Rafael Nadal loses in fourth round of U.S Open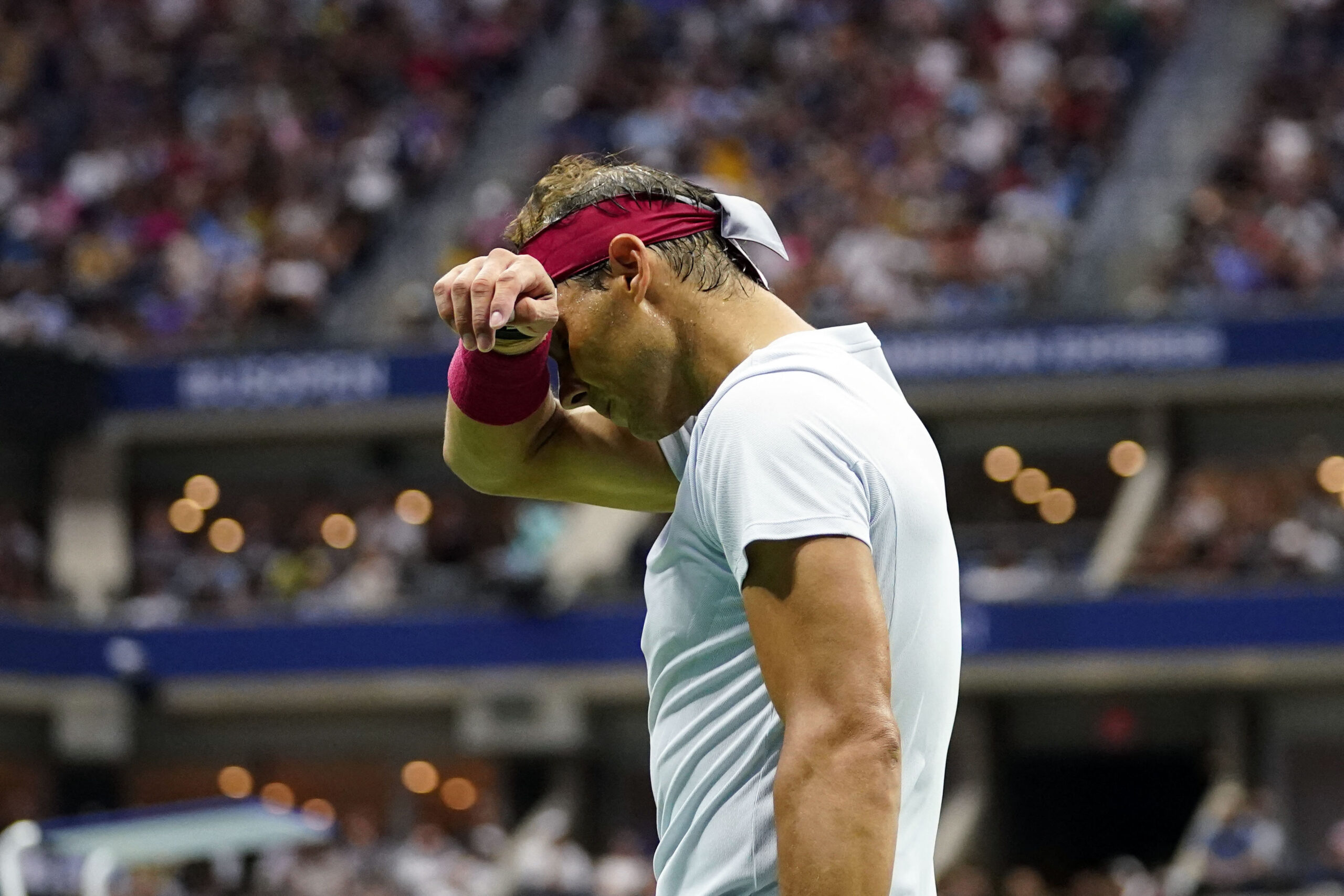 American Frances Tiafoe beat Nadal
Nadal says there is no excuse to his performance
This was Tiafoe's first major quarterfinal
Rafael Nadal lost in the fourth round of the U.S. Open to American player Frances Tiafoe on Monday.
Despite suffering a serious abdominal injury that hampered his preparation for the year's last Grand Slam tournament, Nadal vowed he would make no excuses for his loss.
Although this was Tiafoe's first major quarterfinal appearance since the 2019 Australian Open, he had no trouble putting an end to Nadal's quest for a record-extending 23rd Grand Slam victory.
Despite the fact that Nadal had missed much of the year due to an abdominal injury, he told reporters at Flushing Meadows that Tiafoe was the superior player.
He said giving excuses will not change the outcome of the match. The world No.2 said there is no room for justification and there must be sufficient self-criticism.
According to the Spaniard, that's the only way to get better or at least the only way that he sees how to come up with answers about his loss.
Nadal had a successful year where he won the Australian Open and Roland-Garros. He also advanced to the final of the Indian Wells tournament.
His run of success was cut short when he informed the media that he would be withdrawing from his semi-final match against Nick Kyrgios at Wimbledon.
After losing in straight sets to Borna Coric in Cincinnati in his season opener, he told reporters in New York that the injury was "serious" and "risky," and there was little reason for optimism.
His early loss to wildcard Rinky Hilikata in the first round of the New York hardcourt major, his first appearance at the tournament in three years, indicated that he was not yet healed.
He said that he had a good week of practice leading up to the game but his performance dropped when the competition began.
In reference to the events of the past few months, Nadal explains that there could be a part he needs to check about his mental wellness. He said a lot happened in the last months, but that's not the point.
He acknowledges that getting into the fourth round of the U.S Open was a tough battle but admits that Tifaoe is a fantastic player.  That's why he's ready to take a plane back home.
Despite the loss, the 36-year-old did allow his 24-year-old rival had some time on his side. He holds that tennis is a sport based on positioning, and he did everything he should have done to make it work.
After fighting an abdominal tear before Wimbledon, Nadal kept the media away from his health status. It forced him to withdraw in the semi-final, which he was playing against Nick Kyrgios.
Nadal tore his abdomen when playing Taylor Fritz then qualified when he tore his abdominal muscle. Nadal's injury got worse when he played Kyrgios in an attempt to win the 23rd Grand Slam of his career.
Nadal told the press that he would be unable to win two Grand Slam tournaments while nursing his injury.