Harry Maguire biography and net worth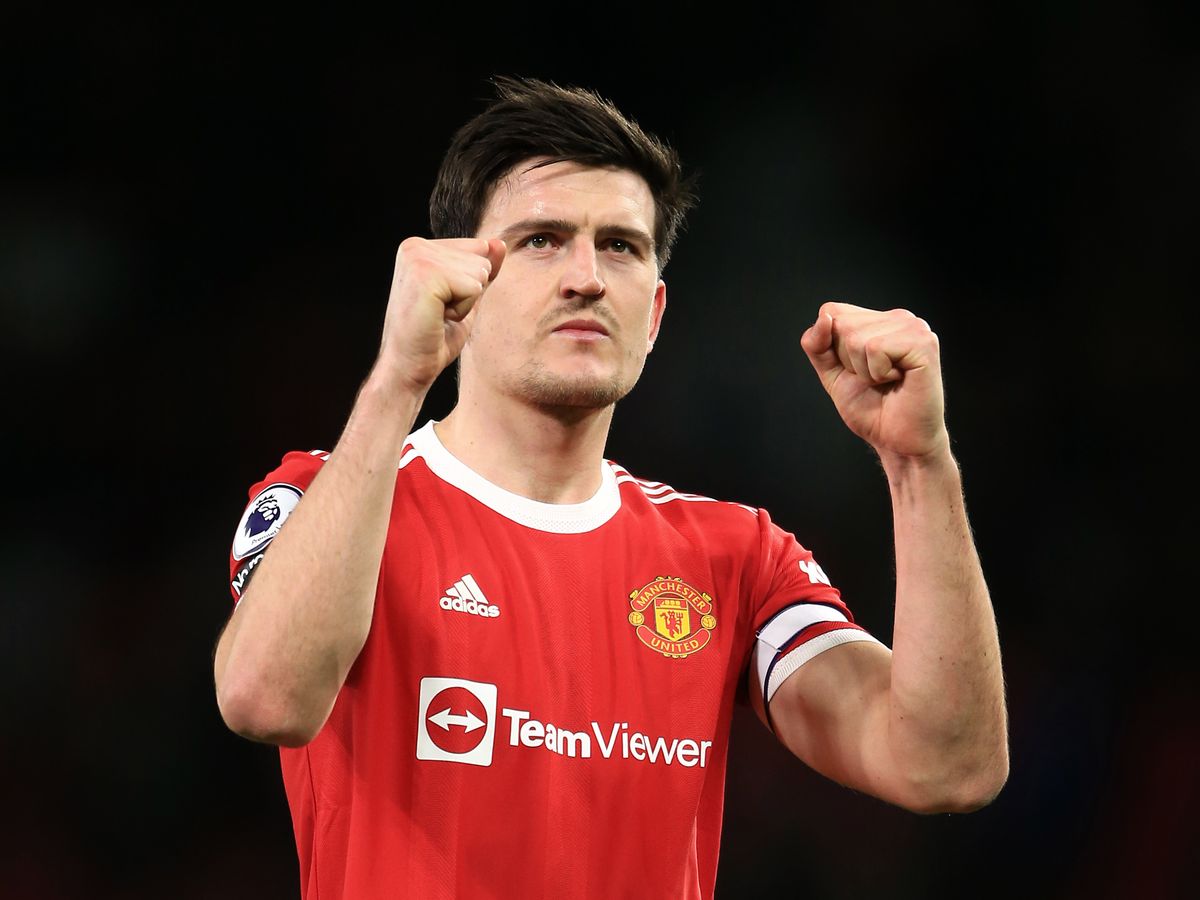 Harry Maguire plays for Manchester United and the England national team. 

Maguire began playing football as a small boy at Sheffield's academy. 

The England international has a net worth of $20 million. He earns $12.5 million annually. 
Harry Maguire biography tells the story of a young dreamer who never gave up on his dreams of becoming a professional footballer.
Harry Maguire plays as a centre-back for Premier League club Manchester United and the England national team. One of the reasons Maguire is famous for his immense 6′ 4″ stature and long legs.
The talented footballer is the most expensive defender in history. Maguire joined Manchester United in the summer of 2019 for around 80 million euros.
Despite his recent struggles at Manchester United, the defender is still a threat to opposition players on the pitch. He is known for his aerial ability, tackling and strength.
Harry Maguire Biography 
Full Name             Jacob Harry Maguire
Date of Birth         March 5, 1993
Age                         29
Place of Birth       Sheffield, England
Height                   6 ft 4 in (1.94 m)
Nationality           English
Occupation          Footballer
Marital Status      Married
Early Life 
Harry Maguire biography has it that the talented footballer was born on March 5, 1993, in Sheffield, England.
Maguire, who comes from a humble background, grew up in the nearby village of Mosborough. His family are Roman Catholics and his brothers, Joe and Laurence, are also footballers.
The England international attended Immaculate Conception Catholic Primary School and always came home with his elastic tie and grey school trousers covered in mud. He later joined St. Mary's Roman Catholic High School in Chesterfield.
Harry Maguire began playing football at the age of seven and joined Sheffield's academy. He played as a central midfielder at the academy until he turned 16, when he shifted to the centre-back position.
As a young footballer, Harry Maguire was level-headed and took everything in his stride to ensure nothing fazed him.
After becoming a centre-back, Maguire looked up to John Terry and Rio Ferdinand because they were comfortable on the ball and knew how to control the defence.
The England international rose through the youth ranks of Sheffield until he was picked to train with the first-team squad.
Career 
Sheffield United 
Harry Maguire made his debut for Sheffield United, coming on as a half-time substitute in a home match against Cardiff City In April 2011. 
He won the man of the match at the end of the fixture and made four more appearances before the end of the season. 
Despite his good performance, Harry Maguire could not help Sheffield United avoid relegation at the end of that season. 
Maguire became one of the key players in Sheffield's squad the following season in Ligue One. His stellar performance at Sheffield's defence for three years attracted interest from Wolves and Hull City. 
Hull City
Despite Sheffield United offering Maguire an improved contract, he decided to join Hull City at the end of the 2013-14 season. 
Maguire signed a three-year contract with the Tigers and made his debut in a 1-0 defeat to Lokeren of Belgium. He made six appearances for the club before being sent on loan to Wigan Athletic in February 2015. 
Maguire spent the remainder of the 2014-15 season at Wigan, then returned to his parent club Hull City. 
Manager Mike Phelan made Harry Maguire a regular starter in the Hull City squad during the 2016-17 season. His outstanding performance attracted the attention of Leicester City, who signed him for an initial 12 million euros fee. 
Leicester City
Harry Maguire made his Leicester City debut in a 4-3 loss to Arsenal at the opening of the 2017-18 season.
The centre-back showed his qualities as a top defender at Leicester, thereby attracting the attention of Manchester United. 
He was to join the Red Devils in the summer of 2018, but Leicester decided to keep him for another season. 
Manchester United 
Harry Maguire biography continues at Manchester United. The star defender joined Manchester United in the summer of 2019 for 80 million euros. 
He made his debut for the Premier League giants in a 4-0 win over Chelsea on August 11 and received the Man of the Match award. 
Harry Maguire is the current Manchester United's captain, a position he first held six months after joining the club.
Personal Life 
Harry Maguire biography would be incomplete without talking about his personal life. He married his long-term girlfriend, Fern Hawkins, on June 25, 2022. 
The couple, who have been in a relationship for the past eleven years, have two daughters. 
FAQs 
What is Harry Maguire's net worth? 
$20 million. 
How much does Harry Maguire earn? 
$12.5 million annually.