Frances Tifaoe ranking after 2022 Laver Cup victory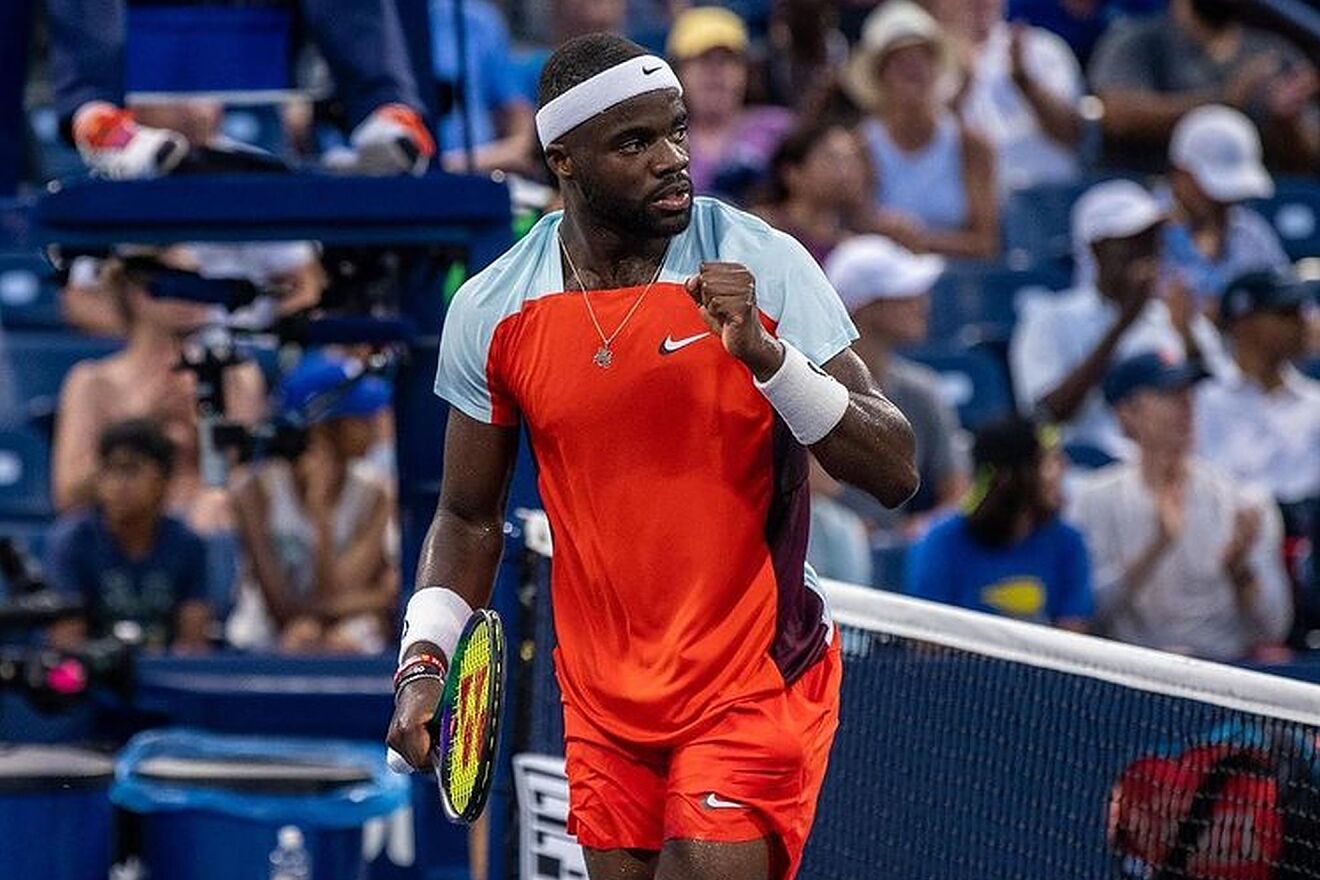 He triumphed over Stefanos Tsitsipas of Team Europe
Tiafoe won in a one-hour-48-minute epic battle
He is an American who traces his roots to Sierra Leone
Frances Tifaoe ranking got a major boost following his Laver Cup 2022 victory in London.
He triumphed over Stefanos Tsitsipas of Team Europe in the last match of the Laver Cup at The O2 arena. He secured a 13-8 victory and avenged his team's earlier loss by saving four match points.
Tiafoe won in a one-hour-48-minute epic battle in front of a fervent audience at The O2. He fend off four match points in the second set tie-break with clutch play.
There was a lot of rejoicing on the bench after the American won and he couldn't believe he did it. He made his captain John McEnroe proud after losing in the last five years.
It's a big win that brings out the dynamism in tennis. With this major victory, he ranks better on ATP Tour.
WHAT IS FRANCES TIAFOE RANKED IN THE WORLD?
Frances Tifaoe ranking in ATP Tour singles is world No. 19. Tifaeo of Team World won their first Laver Cup thanks to the efforts by Felix Auger-Aliassime.
Tiafoe and Canadian emerging star Augerlia-Aliassime powered Team World's comeback from an 8-4 overnight lead. Despite the presence of Djokovic and former world No. 1 Andy Murray on the Team Europe lineup, it was a fitting changing of the guard moment.
Now that Federer is out, a new crop of young stars—including Tiafoe, 24, and Auger-Aliassime, 22—is set to take center stage. With Nadal and Murray also in the twilight of their careers, it's possible that Djokovic will be left to fend off the young turks on his own.
Back to Sunday's action at O2 Arena. An Auger-Aliassime double-win brought Team World back into the game. First, Auger-Aliassime defeated Djokovic in straight sets, 6-3, 7-6 (7/3). This was the first singles loss for Djokovic since May.
IS TIAFOE SPONSORED BY NIKE?
At one point, Frances Tifaoe ranking got a shot in the arm after penning down a contract with Nike in 2017. Before then, German sportswear manufacturer Adidas sponsored Tiafoe as a junior tennis player.
Besides Nike, he signed a deal with Yonex. The American also signed a contract with TAG Heuer, a Swiss premium watchmaker, in 2019.
WHERE IS FRANCES TIAFOE FROM?
Tifaoe is from Maryland State in the US. He was born on January 20, 1998. His father and mother immigrated to the US in 1993 and 1996 respectively from Sierra Leone.
They escaped civil and political strife in their home country and their union eventually yielded a super tennis player. Frances Tifaoe ranking ATP ranking started with his interest in tennis when he was only eight years old.
He later joined junior championships and made history in the International Tennis Federation circuit. At the 2018 Delray Beach Open, Tiafoe won his first and only ATP title.
This made him the youngest American male to win an ATP Tour event since Andy Roddick in 2002. He made performances in the Australian Open, Wimbledon and French Open before graduating to the next level of his pro-career.
Tiafoe, at the age of 15, became the youngest male singles champion in Orange Bowl history in 2013. He entered the French Open main draw at the age of 17 and became the youngest American to win this.
He also won the won the US Junior National Championship after reaching nine finals and four championship matches on the ATP Challenger Tour.
WHAT IS TIAFOE'S BEST SURFACE?
Clay is Tifaoe's best surface. It's common in the French Open, or Roland Garros which Rafael Nadal rules in.
He has two rounds play in French Open 2022. Despite not making it to the finals, it remains his preferred surface. Clay courts are natural and environmentally friendly.
There is minimal use of machinery and takes less to maintain it.  Besides, these courts have cooler temperatures and present less risk of injury.
WHICH RACKET DOES TIAFOE USE?
The Yonex Dual-G VCORE Pro 97 is the racket of choice for Tiafoe. It's worth noting that he employs a modified version of the pattern by omitting the final cross string to make a 1619 grid instead of the standard 1620.
Another racquet that he recommends and uses himself is the Yonex VCORE Pro 97 310 – a solid option too. He uses Yonex Poly Tour Pro 1.25 string and adds lead tape at the number 3 and 9 slots to get his racquet to the proper tension.