Emma Raducanu sails through to Korean Open semifinals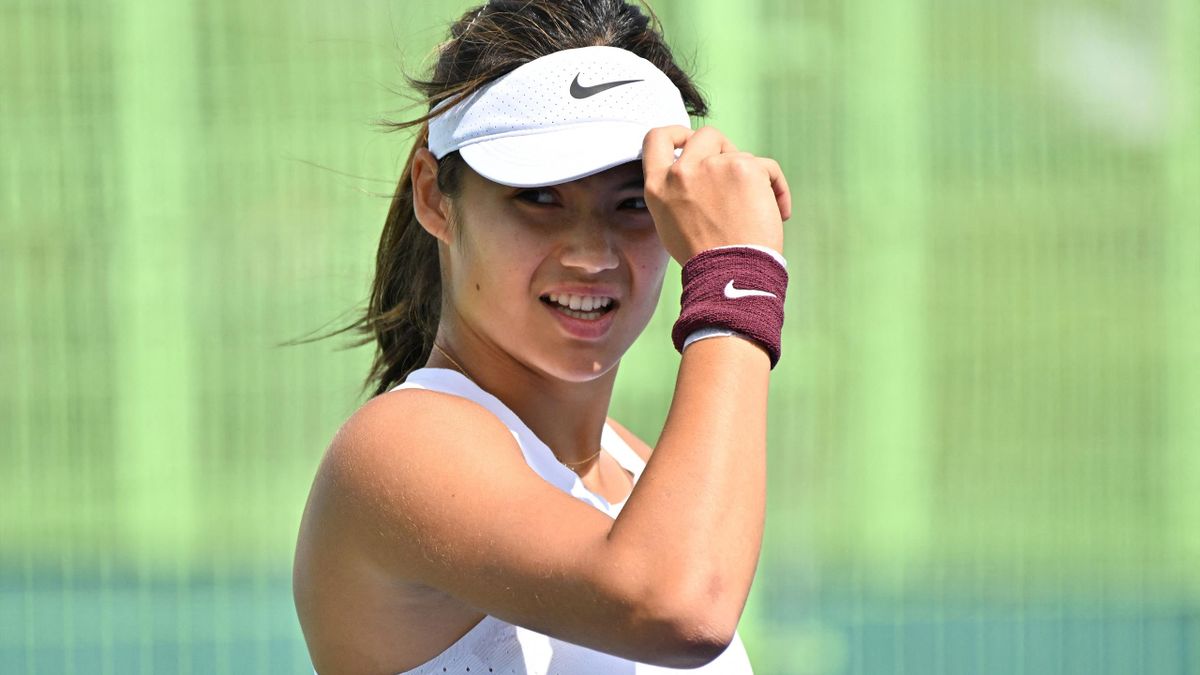 British teen player Emma Raducanu defeated third-seeded Magda Linette
This is the first time the 19-year-old has won three consecutive matches since 2021
She is hopeful of clinching victory  
British teen player Emma Raducanu defeated third-seeded Magda Linette 6-2, 6-2 to go to the Korea Open semifinals.
Since her run to the US Open triumph in 2021, this is the first time the 19-year-old has won three consecutive matches. At the WTA competition, the British number one has not yet lost a set.
She will compete against top seed Jelena Ostapenko, who advanced to the championship round by defeating 18-year-old Victoria Jimenez Kasintseva 6-2, 6-1.
In the opening set, Raducanu had a dominating 4-0 lead after a quick start and didn't lose a point on her first serve.
However, on Raducanu's first service game in the second set, Linette of Poland earned three break points. Nevertheless, the world No 77 established herself again, winning five straight games to hold serve before breaking Linette to take the lead 2-1.
Raducanu used the opportunity to work on her serve as Linette had to take a medical timeout off the court, and the Briton continued to dominate to take the lead 5-1.
In one hour and sixteen minutes, Raducanu easily served out the match, claiming victory and waving to the crowd as he left the court.
Raducanu's defence of her US Open crown ended in the first round as she lost to Alize Cornet of France in straight sets.
Raducanu, at only 19 years old, shocked the tennis world by qualifying and won the U.S Open  in 2021. However, her subsequent match at Flushing Meadows in 2022 was forgettable.
The veteran Cornet beat the British number one 6-3, 6-3 in New York. Cornet showed more effort and scrappiness, which Raducanu struggled to match.
With the loss of the ranking points she gained by winning last year's Grand Slam, 11th-seeded Raducanu will fall in the standings. Since this is her favourite tournament and the past year has been filled with many ups and downs, she admitted, it hurts a bit.
She says that she is proud of herself for putting herself out there in every match and giving her best.
Raducanu fought valiantly throughout the first set and the beginning of the second, but she eventually succumbed to Cornet's dogged persistence.
Despite the match not being a sellout, Raducanu was greeted with a standing ovation upon her arrival at the Louis Armstrong Stadium in the evening session on Tuesday.
While Raducanu showed flashes of her quality as she and Cornet exchanged blows, especially in the opening set, she ultimately lost because of too many unforced errors against a player who was just in greater form.
In her current position, Raducanu's seven service violations and 31 total unforced errors speak for themselves.
That was in sharp contrast to the teen's unblemished and carefree performance in New York last year, where she won all of her sets and took home the title.
Both players struggled with the windy conditions, but Cornet started out on the right foot while Raducanu had trouble with her serve and her groundstroke rhythm.
She later admitted having problems with the ball moving around so much. It was tough for her to get a good swing off.
The defense that Cornet presented was quite strong, and she at first assumed she was just throwing it all away. The court's centre would then be littered with discarded balls.
Raducanu added that the windy conditions also made things tough. The challenge grew with every attempt to serve and return a serve.