Willian training with Fulham ahead of Premier League return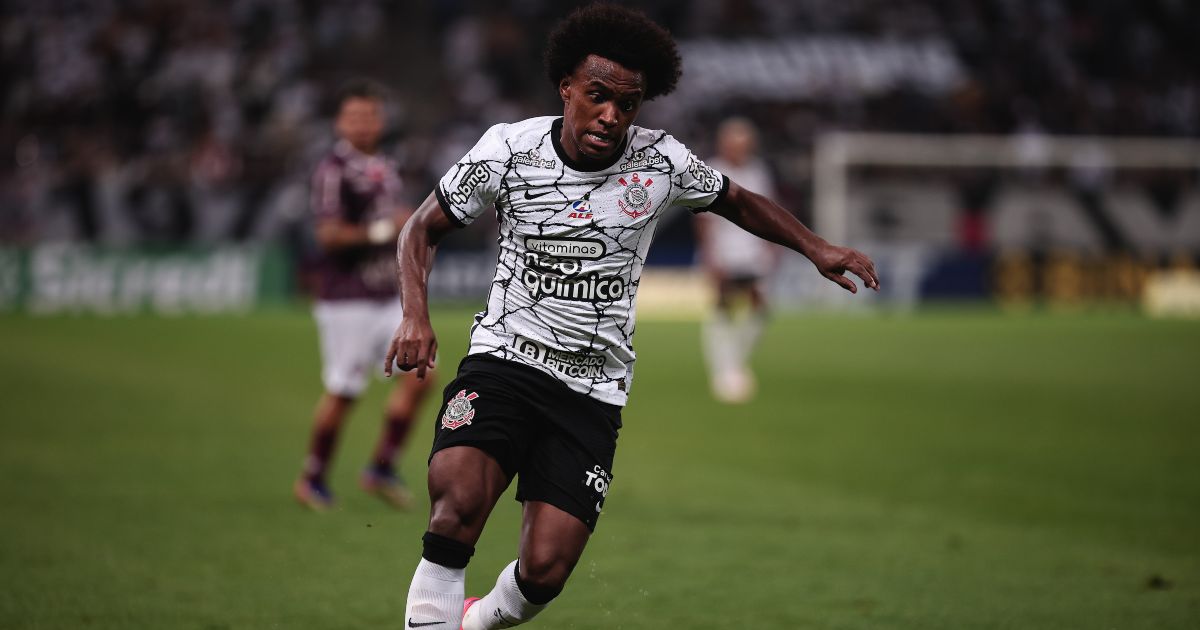 Willian is likely to return to the Premier League as the ex- Chelsea player is heavily linked with Fulham

The Brazillian Football player left corinthians due to death threats from fans

He is currently training with the Fulham squad to keep himself fit
Willian is currently training with Fulham. The Brazilian footballer who previously played for Arsenal and Chelsea, draws significant interest from Fulham after announcing his intention to leave Corinthians. This might pave the way for Willian to make a return to London.
The injuries sustained by Harry Wilson and Manor Solomon have left the Cottagers with a limited number of alternatives in broad areas. Despite this, the Evening Standard reports that Fulham has not yet made a contract offer to the free agent.
Willian Intends to return to Europe with his family
The club is looking to add depth to their choices, and Willian might provide a short-term solution to their problem. However, the winger has stated that he intends to return to Europe in the future.
Willian played for his hometown club during the 2021–22 season. He began his professional career with Corinthians in 2006 and played there until 2021.
However, the season did not bring many positives for the 34-year-old player.
ALSO READ: Willian's Corinthians comeback dream becoming a nightmare amid threats
Willian received threats from fans due to his poor perfomance at Corinthians
After participating in 32 games across all competitions and scoring just once, he publicised that he would be departing the club as a free agent because of threats made by individuals identifying themselves as "fans."
"The threats never stopped," he said. "Whenever Corinthians lost and if sometimes I was not doing well in the game, my family received threats, curses on social media. My wife, my daughters.
Willian spent the most distinguished years of his career playing for Chelsea in London. As a result, Willian is more than comfortable travelling in and around the city.
Willian's unquestionable quality was demonstrated by the fact that he won five trophies in seven years while playing for Chelsea.
He demonstrated this quality by using a body feint before cutting in on his prefered right foot and firing a curled effort past the goalkeeper, a pattern frequently associated with the deceptive winger.
Willian's form declined in the 2020/21 season at Arsenal
In the year 2020, Willian made the decision to go from the regal blue of Chelsea to the fiery red of Arsenal.
In contrast to his impressive debut, in which he recorded three assists against the club with which he is now heavily linked.
Willian continued to fail spectacularly throughout the entirety of the 2020-21 season, contributing very little to Arsenal's. This is in contrast to his remarkable debut, I
After spending just one season at the Emirates, it would appear that the Brazilian was ready to return to his former club, Corinthians.
According to sources, Willian is anticipated to speak to Fulham about possibly returning to the Premier League.
At the same time, the player is working with the club to keep his condition at a high level. However, a return to the English capital now appears to be near.
Suppose the veteran can show unmistakable flashes of quality and flare. In that case, Fulham appears to be the ideal club for him as long as he continues to contribute to the club's chances of surviving.
"My goal is to live abroad. In London, I have an English passport, so I can live and live there with my family, that's my goal."
Because Willian will be moving to Craven Cottage, which is near his previous training grounds, so he should not require much time to adjust to his new environment.