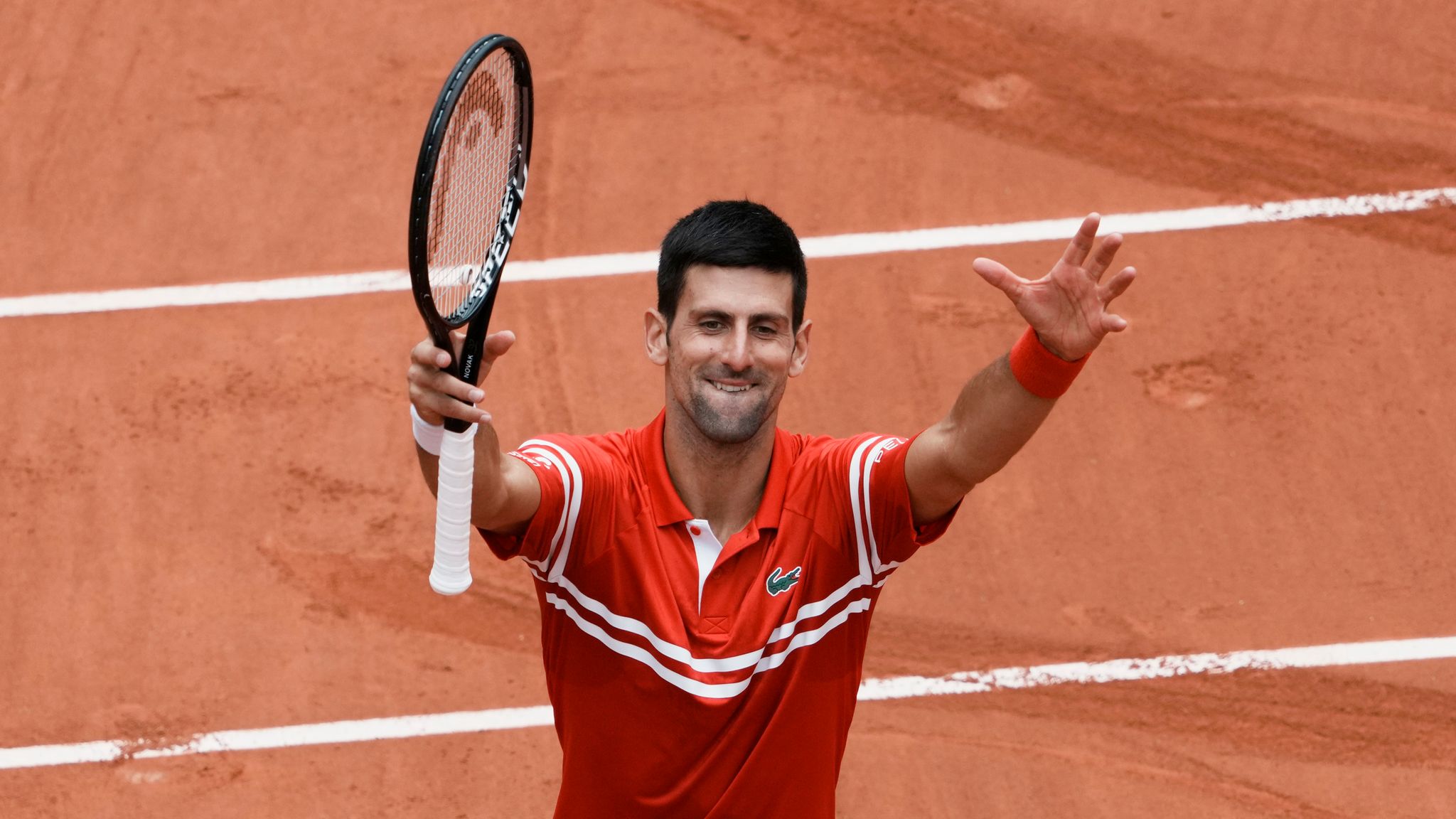 Novak Djokovic has pulled out of the National Bank Open in Montreal

The Serbian is not Vaccinated against COVID 19, and so he is not allowed to enter Canada

Djokovic is also likely to miss US Open due to the same reason
On Thursday, Novak Djokovic announced that he would not participate in the forthcoming hard-court event in Montreal. This decision was made because Djokovic does not have a vaccination against COVID-19 and is unable to enter Canada.
Because of the same issue, it appears that he will not be allowed to participate in the United States Open that will take place later this month.
Djokovic, who is currently 35 years old and hails from Serbia, has stated that he will not get the shots, even if doing so prevents him from competing in specific tournaments.
After being expelled from Australia in January, he was required to sit out two tournaments in the United States earlier this year due to visa issues. He was unable to compete in the Australian Open.
READ ALSO: Thousands sign a petition to allow Novak Djokovic to play in the US Open
He did compete at Roland Garros, where he was eliminated in the quarterfinals of the tournament by Rafael Nadal. He also competed in Wimbledon, which Novak Djokovic ended up winning for his 21st Grand Slam title just a month ago. Nadal currently holds the men's record with 22 Grand Slam victories.
Djokovic withdrew from the tournament in Montreal just one day before the draw was scheduled to occur for the tournament, and it is presumed that he will have to sit out the US Open, which begins on August 29 in New York City. This is because non-vaccinated foreign citizens are not allowed to enter Canada or the United States.
Over the past weekend, Djokovic shared on social media that he was still hoping that he would be given the opportunity to compete in the US Open. 
 "I am preparing as if I will be allowed to compete while I await to hear if there is any room for me to travel to the US. Fingers crossed!"
On the 10th of July, after Djokovic won the Wimbledon championship against Nick Kyrgios, he stated that he would like to compete in the  US Open, which is the final Grand Slam tournament this season. Still, he also affirmed, "I'm not planning to get vaccinated."
At the United States Open, Djokovic won the title three times. His defeat by the current world No 1 Daniil Medvedev in the final of this tournament the year before prevented Novak Djokovic from becoming the first male player since Rod Laver in 1969 to win all four Grand Slam tournaments in the same calendar year.
Oscar Otte also pulled out from the Montreal tournament on Thursday, which opened the door for Nick Kyrgios and Benjamin Bonzi to advance.
Andy Murray and three others each received one of the four wild-card berths. Murray is a three-time major champion.
Nadal is still expected to compete in Montreal, despite having to withdraw from the Wimbledon semifinals before the match due to a muscle tear in his abdominal region. The king of clay has also been practising ahead of the US Open.
Djokovic expressed his desire to compete in the US Open in a post he made on social media over the weekend, writing that he was still hoping to be given the opportunity.