Russia in 'quiet diplomacy' with US over Griner's release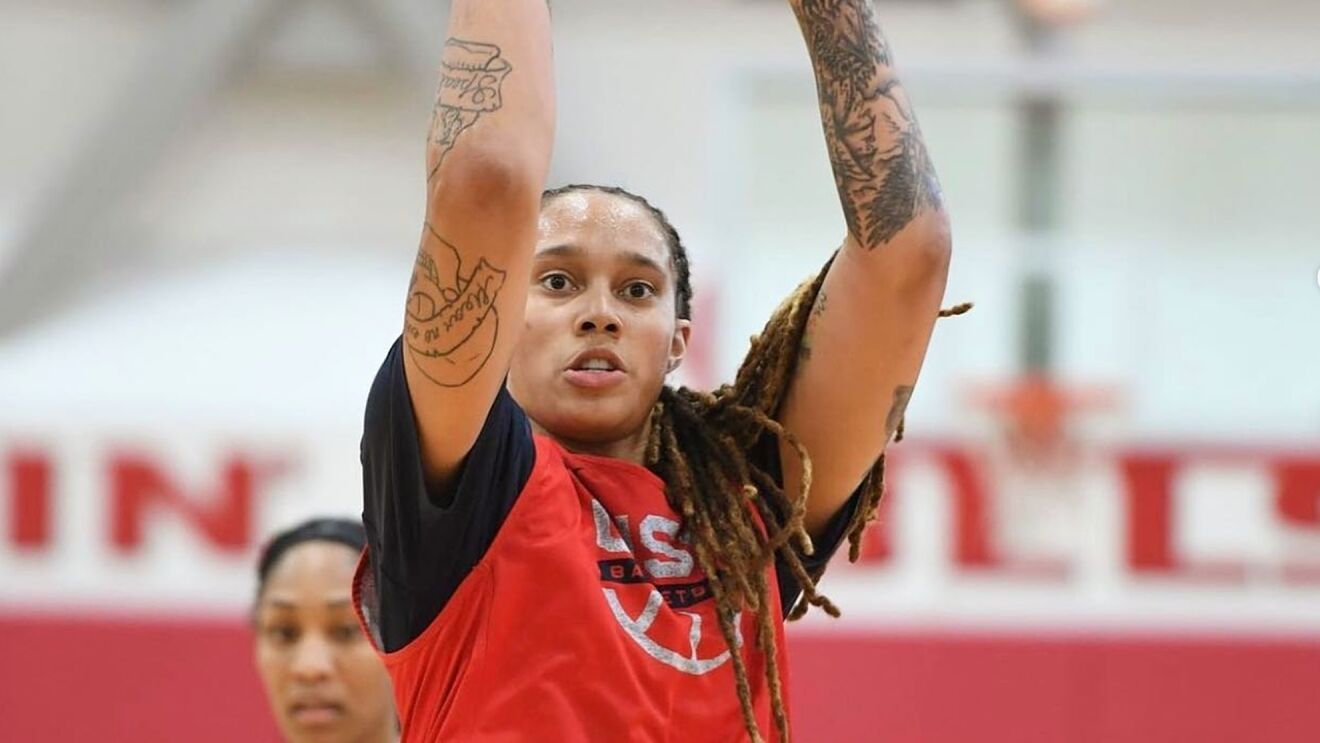 Sergey Lavrov says Russia is conducting "quiet diplomacy" with the US
President Joe Biden condemned Brittney Griner's nine-year prison sentence
Russia is optimistic that the talks will bear fruits
Russian Foreign Minister Sergey Lavrov said Thursday that Russia is conducting "quiet diplomacy" with the United States over the possibility of a prisoner swap involving basketball star Brittney Griner.
U.S. Vice President Joe Biden has condemned Russia's nine-year prison sentence given to WNBA star and two-time Olympic gold medalist Brittney Griner on drug charges on August 4.
A spokesman for the Russian Foreign Ministry Ivan Nechayev said that quiet diplomacy is underway, and it should bear fruit if Washington follows it.  Nechayev added that he hopes the diplomacy will not fall into propaganda through media hype to score points before an election.
He was referring to the upcoming midterm elections in the United States. The Kremlin had previously claimed that U.S. officials were hindering efforts to secure a prisoner swap by using "megaphone diplomacy."
According to Reuters sources, Washington has proposed exchanging Russian arms trafficker Viktor Bout for Griner and ex-Marine Paul Whelan, another American jailed in Russia.
Whelan, a multi-national citizen with passports from the United States, Britain, Canada, and Ireland, was convicted of spying in 2020 and given a 16-year prison term. He, however, says all of this is untrue.
Griner was arrested on February 17 at Moscow's Sheremetyevo airport with vape cartridges carrying hashish oil in her luggage. She says that she was prescribed medical cannabis in the United States to ease pain from longstanding injuries.
Cannabis use, whether for medical or recreational purposes, is prohibited in Russia.
As she hurried to catch her flight to Russia, Griner said she packed her vape cartridges by accident and pled guilty to the charges.
At the time of sentencing on August 4, Judge Anna Sotnikova stated that she determined that Griner knowingly broke the law. The judge also fined Griner one million roubles, which is equivalent to approximately $16,700.
Her legal team filed an appeal against the sentence. Partner at Rybalkin Gortsunyan Dyakin and Partners law firm Maria Blagovolina confirmed to Reuters that they filed an appeal but said no more about it. Exactly how soon an appeal could be heard was unclear.
Alexander Boikov, a lawyer at the Moscow Legal Center who defended Griner in court, told Reuters that they are pushing for reverse the ruling.
He indicated that violations throughout the investigation would be a major point of emphasis in the appeal. In court, Griner's legal team claimed that she lacked access to translated versions of certain aspects in her case files.
She is hopeful that she won't spend her life in a Russian jail. Griner showed very little emotion when the judge read the punishment to her, and she listened to the verdict with a blank expression.
Russia insists there were no political motives behind the investigation. Kremlin advised the US not to use "megaphone diplomacy" and that any prisoner exchange would have to be discussed behind closed doors.
It remains to be seen how the quiet diplomacy progresses even as pundits cite that Griner is a pawn in Russia's hostage diplomacy with the US.