Problems Eric ten Hag must fix after humiliation by Brentford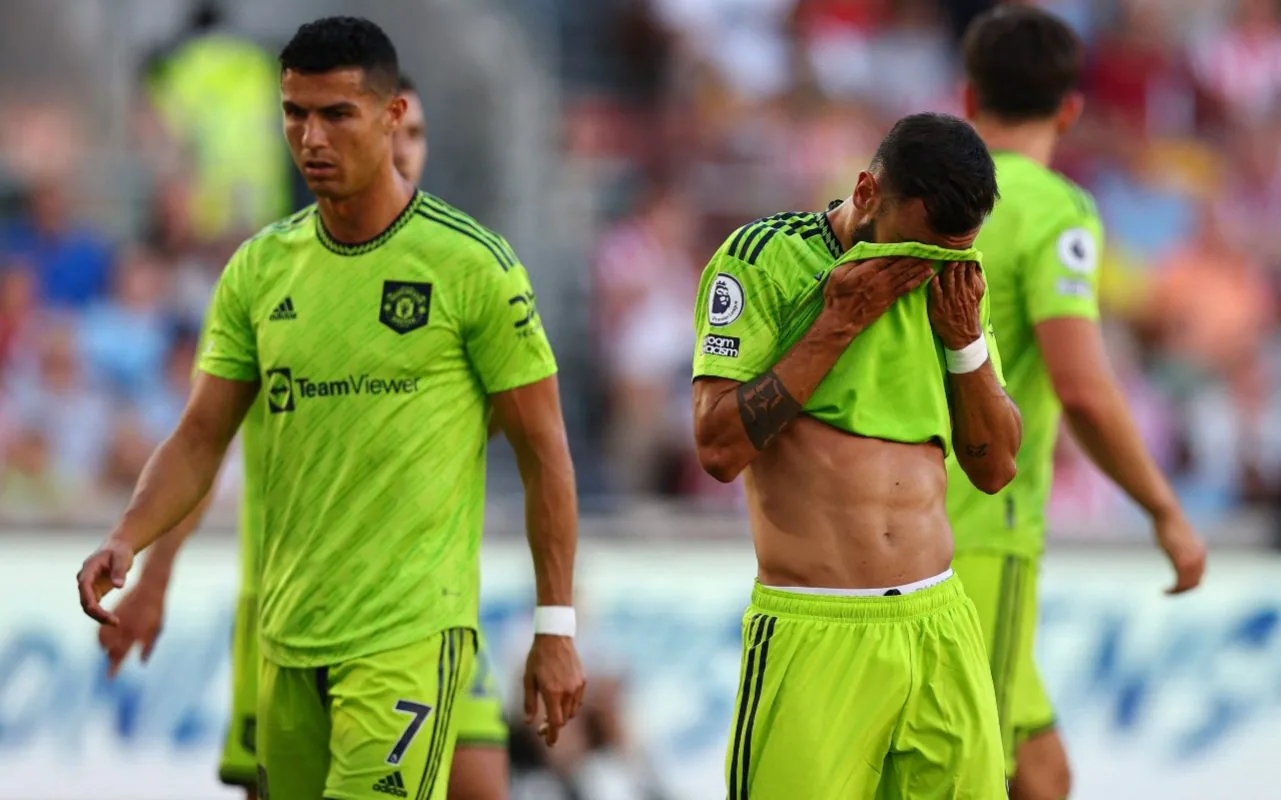 Manchester United are yet to register a win this season. The Red Devils lost their first match to Brighton and suffered a 4-0 humiliation at Brentford on Saturday. 

Manchester United is in a crisis, and Eric ten Hag clearly has a lot to do at Old Trafford. 

Signing new players should be one of ten Hag's leading priorities after Brentford thrashed his side. 
Eric Ten Hag clearly has a difficult task at Manchester United. The former Ajax manager is yet to find his first Premier League victory. 
Manchester United have begun the 2022-23 Premier League season with the worst possible start. The Red Devils lost 2-1 to Brighton on their first fixture of the season at Old Trafford. Things worsened on Saturday evening as Eric ten Hag's men suffered a 4-0 loss at Brentford.
The club is in crisis as the fans are unhappy with the results. There is no coordination between the players on the pitch. Several players do not have the quality to play for Manchester United. 
This article will look at five problems Eric ten Hag must fix after Manchester United's humiliation by Brentford. 
1. Sign a new goalkeeper
Erik ten Hag must force his team to sign a new goalkeeper before the transfer window closes next month. David de Gea has not shown his masterclass at Manchester United's goalpost in the last two games. 
The Red Devils fans pointed fingers at David de Gea for his poor performance on Saturday evening. The Spanish goalkeeper could have done better against Brentford. He conceded goals that a quality goalkeeper could have saved. 
David de Gea's distribution is also a major concern. Eric ten Hag has to sign a goalkeeper who will keep the Spanish international on his toes this season. According to reports, Manchester United are following up on Southampton goalkeeper Alex McCarthy. 
2. Demand more from Bruno Fernandes
Bruno Fernandes is one of the best players at Manchester United. However, the Portuguese international is yet to show his class this season. 
Bruno Fernandes is not dictating plays in the midfield as he used to do. Manchester United fans want to see Bruno Fernandes, who was better than the other Premier League midfielders. Erik ten Hag has to demand more from the attacking midfielder. 
Bruno is a fantastic player who can carry the team. Ten Hag should just push Bruno a bit so as to get the best out of him.
3. Sign a new midfielder
Every Manchester United fan knows the club has a problem in the midfield position. The Red Devils' midfield is weak, especially the defensive midfield position. 
Scott McTominay and Fred have not been performing consistently in that position. Following the humiliation on Saturday, Eric ten Hag needs to sign a new defensive midfielder as soon as possible. 
Frenkie de Jong's transfer saga is taking long, and the fans are becoming impatient. Interests in Adrien Rabiot have met mixed reactions from Manchester United fans this summer. However, ten Hag has to do what it takes to get a new midfielder before things get out of control at Old Trafford. 
4. Bring back the morale of Marcus Rashford and Jadon Sancho
Marcus Rashford is arguably the best Manchester United academy graduate in recent years. Rashford has been a nightmare to defenders since making his Premier League debut.
Jadon Sancho is another youngster who has a promising future. However, the England international is yet to ignite his form at Old Trafford.
Rashford and Sancho were not good against Brentford. The two wingers did not show creativity in the flanks as the Bees stung the Red Devils 4-0. Erik ten Hag has to do what it takes to bring the morale of these youngsters back. 
5. Unite the fans
Manchester United fans are not happy with the results their team is producing. Twitter exploded on Saturday evening as the Red Devils suffered humiliation at Brentford. 
Some fans want the club owners, the Glazers family, to leave immediately. Another group of fans want the players to do better. The fans booed Manchester United players on Saturday as they faced Brentford. It is clear that everything is not in order at Manchester United. 
Eric ten Hag has to unite the fans and make them feel the team is doing better. The best way of uniting Manchester United fans is by leading the team to victory. However, that will involve ten Hag as well as the players.