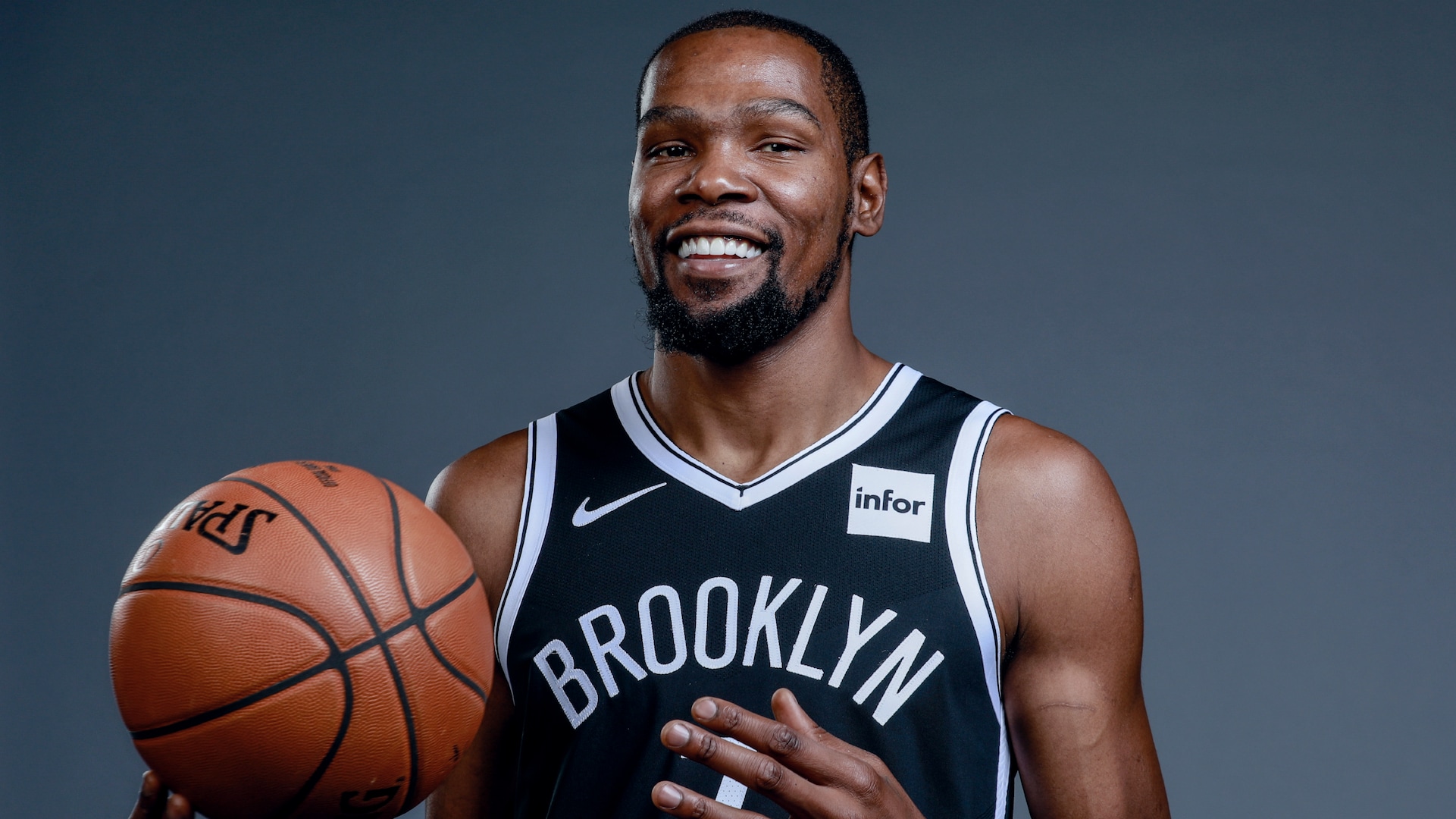 Brooklyn Nets announced on Tuesday NBA star player Kevin Durant will stay with the club
The Boston Celtics were looking at signing him, hypothetically
Durant had asked to be traded at the end of June
The Brooklyn Nets announced on Tuesday NBA star player Kevin Durant will stay with the club.
This follows a meeting with head coach Steve Nash and the franchise's owners.
Durant, a two-time NBA Finals MVP, asked to be traded at the end of June. This was just before free agency began and several clubs such as Boston Celtics, the Heat, and the Raptors showed interest in the All-Star.
Nets general manager Sean Marks said in a statement said their meeting was conclusive Durant will stick with the team longer.
"Steve Nash and I, together with (Nets co-owners) Joe Tsai and Clara Wu Tsai, met with Kevin Durant and (his manager) Rich Kleiman in Los Angeles yesterday," said Brooklyn Nets General Manager Sean Marks.
"We have agreed to move forward with our partnership. We are focusing on basketball, with one collective goal in mind: build a lasting franchise to bring a championship to Brooklyn," he added as reported by Reuters.
Durant's four-year, $198 million contract extension, negotiated last year, kicks in this upcoming season. Forbes ranked him as the sixth most paid athlete in the world last year, with a total income of $92 million.
Last year, in 55 games, he put up 29.9 points per game, 7.4 boards per game, and 6.4 assists per game.
Before James Harden was sold to the Philadelphia 76ers in a deal that brought Ben Simmons to the Brooklyn Nets, the 2019 free agent class included Durant and Kyrie Irvi.
It was in the effort to build a championship team without the Los Angeles Lakers. Nash's meeting and subsequent pronouncement come in the wake of a tough stand by the Celtics.
Everyone was wondering which NBA club Durant would play for as the new NBA season approaches.
The Boston Celtics was the team frequently mentioned in connection with a trade for the forward. They appear to be actively trying to make a trade happen.
During a recent update on the negotiations, Shams Charania of The Athletic reported that the Celtics had declared some players to be off-limits in any potential deal.
He claimed that the Celtics are widely regarded as the best equipped to complete a trade with the Brooklyn Nets.
At this moment, neither Marcus Smart nor Robert Williams were included in Boston's negotiations.
Although Boston may have the necessary assets to complete a trade, it is still unknown whether or not they are actually willing to do it.
The current Celtics core helped them to the NBA Finals last season, and they seem to remain contenders for the foreseeable future.
The team has room to grow with a core that includes Jayson Tatum and Jaylen Brown. It was claimed that in 2021, Durant was going to sign a contract extension with the Brooklyn Nets for four more years.
According to published estimates, the contract renewal is worth $198 million. The basketball superstar attended the University of Texas for one season before being selected second overall by the legendary Seattle Supersonics in the 2007 NBA draft due to his outstanding skills.