Formula One permanently cancels future races in Russia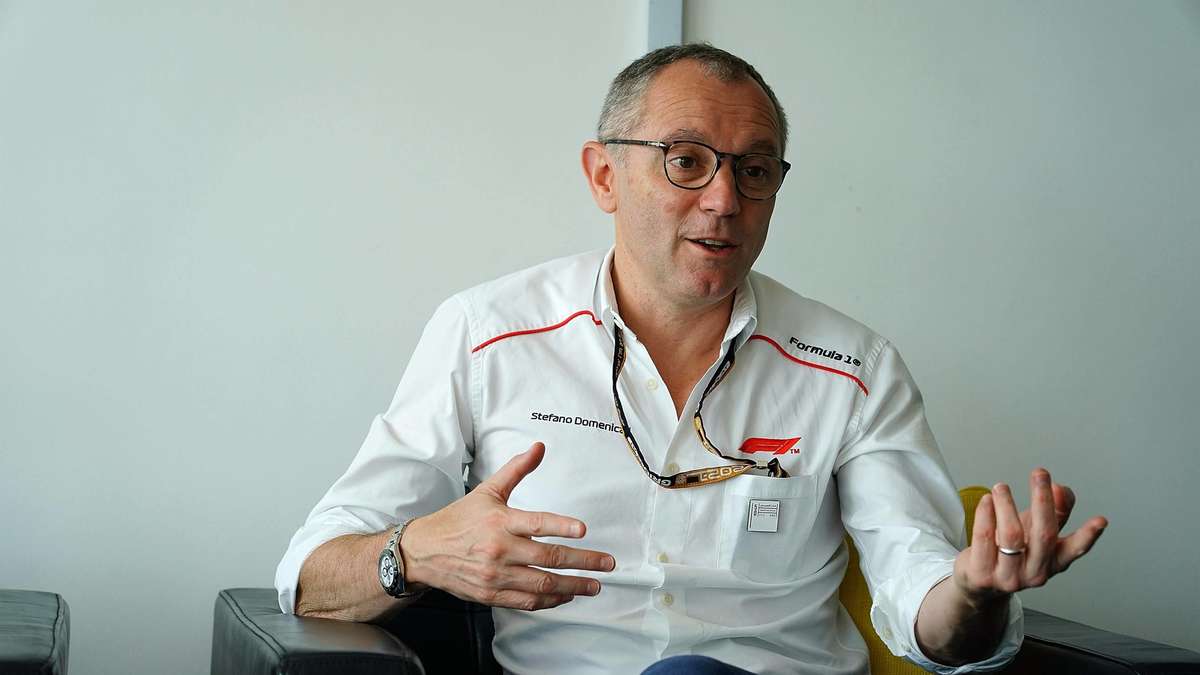 Stefano Domenicali says there will never be Formula One races in Russia
It's now six months since the invasion
Domenicali, there are no plans to bring F1 Grand Prix back to Russia
Stefano Domenicali, Formula 1 has stated that there are currently no plans to organize future races in Russia.
After Russia's invasion of Ukraine, Formula One postponed this year's Russian Grand Prix in Sochi and moved it to St. Petersburg's Igora Drive in 2023.
According to Domenicali, there are no plans to bring F1 Grand Prix to Russia at any time in the foreseeable future. The CEO said that this decision comes with certainty.
"I've always believed that you should never say never but, in this case, I can promise for sure — we will no longer negotiate with them. There will be no more racing in Russia."
Domenicali was speaking to Sport Bild magazine, per GrandPrix.com.
WHAT IS RUSSIA SAYING ABOUT FUTURE FORMULA ONE BAN?
After the cancellation of the 2021 Russian Grand Prix, Alexey Titov, Russian CEO of race promoter ANO Rosgonki, claimed he was expecting a refund from Formula One.
Titov Russian news agency Tass, that this is an existing debt. He said there is proof of it and nothing has changed so, they anticipate receiving a refund despite Formula One Management's present stance on hosting races in the Russian Federation.
Titov says that the current political climate in the world of sports is severe and it doesn't favour Russia. He cites that Domenicali's statements must be interpreted accordingly.
He adds that there is a heavy political undertone to what he stated that has nothing to do with the true spirit of sports. With this, it's hard to predict where their relationship is headed but they will consider it going forward.
Mercedes has won every race at the Sochi Autodrom, and this year marks the first time a race will not be staged there since 2014.
WILL SEBASTIAN VETTEL RACE IN RUSSIA?
Moments after Russia invaded Ukraine in February 2022, World champion and Formula One driver Sebastian Vettel spoke against competing in Russia.
The Aston Martin driver said he will not compete in the 2022 Russian Grand Prix because of the country's unlawful invasion of Ukraine.
He told ESPN that it's horrible seeing Russia invade Ukraine.  The four-time F1 champion said it is wrong to race in a country staring a war at her neighbour's doorstep.
Vettel expressed anger that many innocent people are losing their lives for unjustifiable reasons. He said this was an example of poor leadership.
WHY DID RUSSIA START WAR IN UKRAINE?
On February 24t, Russian President Vladimir Putin made a pre-dawn television address in which he said Russia could not feel secure, due to continuous threats from Ukraine.
Putin irrationally stated that his purpose was to defend those who had been bullied and murdered. That is why he sought for the "demilitarization and de-Nazification" of Ukraine led by a Jewish president, Volodymyr Zelensky.
HOW MANY PEOPLE PERISHED IN RUSSIA UKRAINE WAR?
Six months later, the war is still ongoing. United Nations estimates place the number of civilian casualties from the conflict at 5,587, with another 7,890 suffering injuries.
On Monday, UNICEF reported that at least 972 Ukrainian children have been murdered or injured during the past half year. However UNICEF Executive Director Catherine Russell says that this figure could be significantly higher.
Millions of people fled their homes as Russia bombed Ukrainian cities, creating the largest refugee crisis in decades. It is estimated that around 6,6 million refugees have been welcomed into Europe, the vast majority by their neighbouring countries.
Kyiv has pledged to retake the largest portion of the captured area, which is why the fight is now centered in eastern and southern Ukraine.
With over a hundred thousand local volunteers and employees in Ukraine and neighbouring countries, the Red Cross is continuing to scale up its humanitarian efforts.
A spokesperson for the group said, "Even if the fighting were to end tomorrow, it will take years to rebuild the damage to communities and houses and the impact on people."
Tennis stars Andy Murray and Roger Federer pledged to support affected families pull through the crisis. Murray is working with UNICEF to raise awareness and funding for the humanitarian response.
Federer in March pledged $500,000 (£379,223) to support children affected by the war.