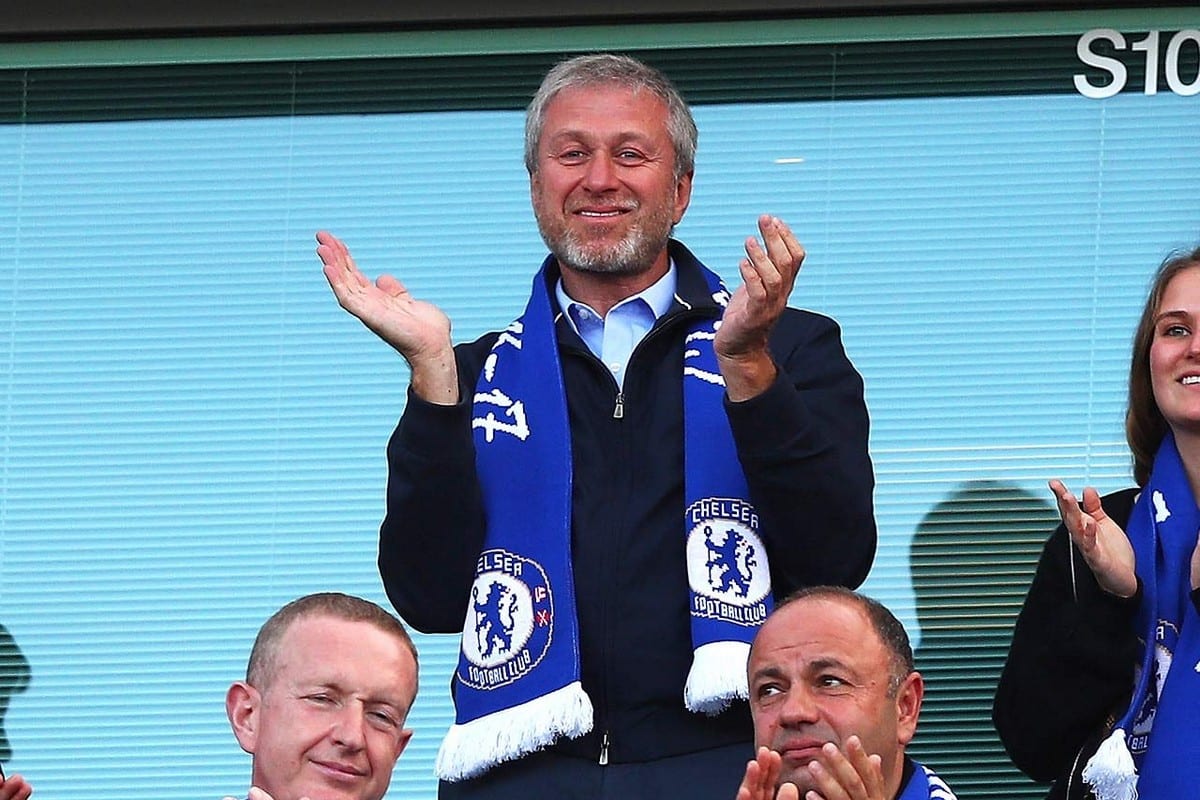 Chelsea Owner Roman Abramovich "Trying To Help" Broker Peace In Ukraine
Russian billionaire Roman Abramovich assists in Russia Ukraine peace talks
Abramovich is said to be on the Belarus-Ukraine border
Why Roman Abramovich handed Chelsea 'stewardship' to club's charity trust following Russia's invasion of Ukraine
Russian billionaire Roman Abramovich is participating in Russia Ukraine peace talks According to his spokesperson.
Officials in Kyiv approached the Russian billionaire, who has long denied having a close relationship with Vladimir Putin, and his spokesman told the Jerusalem Post that he has been assisting them ever since.
"I can confirm that Roman Abramovich was contacted by the Ukrainian side for support in achieving a peaceful resolution and that he has been trying to help ever since," said a spokesman for Abramovich.
"Considering what is at stake, we would ask for your understanding as to why we have not commented on neither the situation as such nor his involvement."
The participation of Mr. Abramovich was initiated by a request from Ukrainian film producer Alexander Rodnyansky
It's unknown how much clout Abramovich exerts, and the billionaire was absent from the little television coverage of the discussions, which are taking place near the Belarus-Ukraine border.
According to Jewish News, film director and businessman  acted as a go-between for Ukraine and Abramovich.
On the fifth day of warfare since Russia began its invasion, talks are taking place on the Belarus-Ukraine border, and the Jerusalem Post says that Mr. Abramovich is now in Belarus, though it is unclear whether he is there at the table.
His involvement was not further explained; however, it was admitted that his influence was "limited."
"I can confirm that the Ukrainian side has been trying to find someone in Russia willing to help them in finding a peaceful resolution''. Said Rodnyansky
Several MPs have demanded that Abramovich be sanctioned by the UK government, but no such action has been taken. He handed up Chelsea's 'stewardship' to the club's philanthropic foundation on Saturday.
He is still the owner, although Bruce Buck is in charge of the club's operations, with Marina Granovskaia being in charge of football.
Chris Bryant, a former Labour minister, called for Mr. Abramovich to be barred from owning the club in the Commons last week.
Mr. Bryant told the House of Commons: "I've got hold of a leaked document from 2019, from the Home Office, which says in relation to Mr. Abramovich:
' 'As part of HMG's Russia strategy aimed at targeting illicit finance and malign activity, Abramovich remains of interest to HMG due to his links to the Russian state and his public association with corrupt activity and practices.
"That's nearly three years ago. And yet remarkably little has been done. Surely Mr. Abramovich should no longer be able to own a football club in this country?
Surely, we should be looking at seizing some of his assets, including his £150m home, and making sure that other people who have had tier 1 visas like this are not engaged in malign activity in the UK?" Added Bryant
Ukraine continues to stand firm against the invading Russians, putting an end to Vladimir Putin's aspirations for a quick victory.
Instead, the despot has been forced to negotiate for the first time, it is unknown how successful such negotiations will be.