Fernando Alonso to join Aston Martin in 2023 on a multi-year deal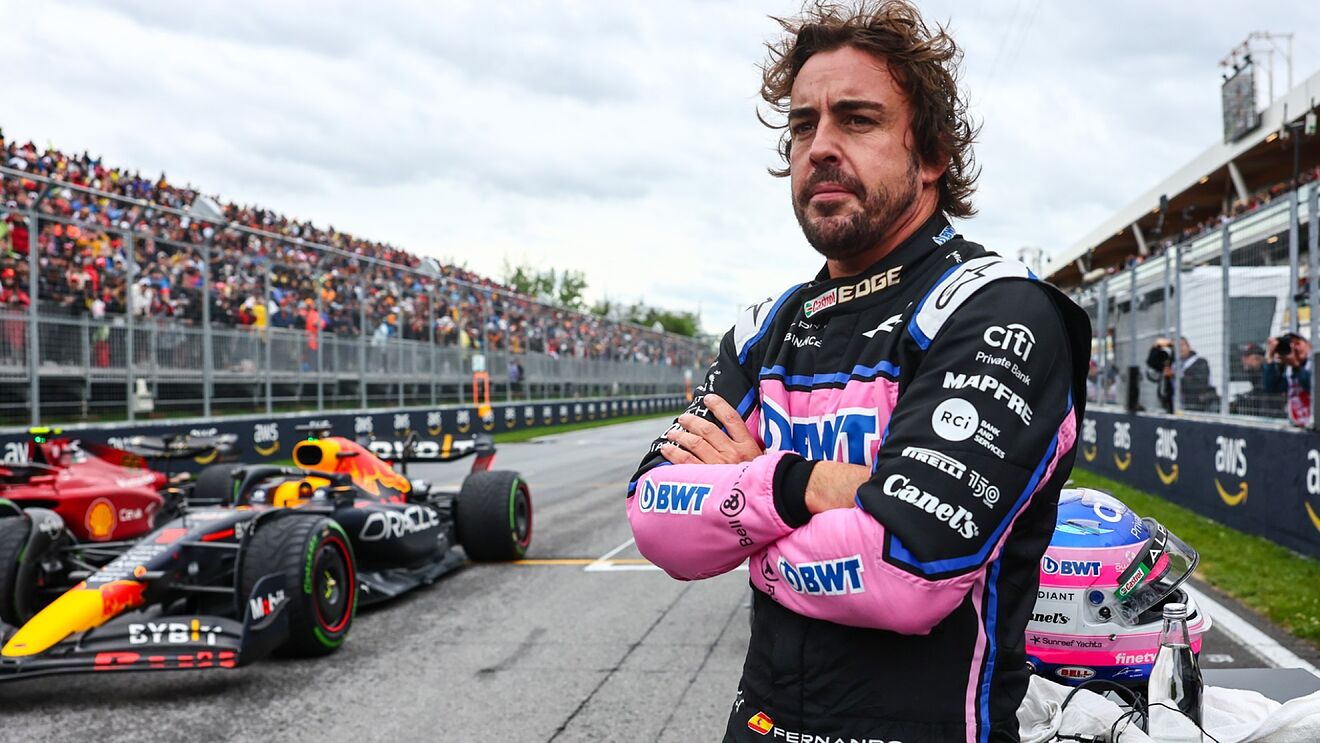 Aston Martin has announced that Fernando Alonso is set to join Aston Martin in 2023 as Sebastian Vettel's replacement

Alonso, who drives for Alpine, is to join Aston Martin for a two-year deal

Sebastian Vettel announced his retirement from racing last week via social media

Alpine may consider the reserve driver Oscar Piastri to partner with Estaban Ocon
ASTON MARTIN MAKES AN ANNOUNECMENT ABOUT ACQUIRING ALONSO
Aston Martin has announced that Alpine.s driver Fernando Alonso has signed a two-year contract to race for them, an unexpected announcement that came as a shock on Monday morning.
"It seemed natural, therefore, to invite Fernando to be part of the development of a winning team. We quickly established in our recent conversations that we have the same ambitions and values. It was logical and easy to confirm our desire to work together."
Fernando Alonso currently drives for Alpine and will take Sebastian Vettel's place from next year
Sebastian Vettel announced his retirement from Formula One last week. The seven-time Formula One champion has had a successful career in motorsports.
Sebastian Vettel stated that the retirement decision was not easy and that he had thought of it for a long time.
The German driver will wake up a former F1 racer the morning after the Abu Dhabi Grand Prix at the end of the year.
Vettel stated that he decided to retire because he wanted to spend quality time with his family.
The four-time Formula One Champion wanted Haas driver Mick Schumacher to be his replacement. According to sources, the two sources are close. However, Vettel said he did not prefer Nick just because there are close but because he is a great driver.
"I think very highly of Mick. I'm not entirely objective because I'm very close to him. But I do think he's a great driver and is a learner.
The team is committed to assembling a successful team.
Alonso finished in the eighth position in the Hungarian Grand Prix, and as Formula One's summer break got underway. According to Aston Martin, this was a shred of evidence that the team was determined to make it to the top of the grid. 
What next for Alpine following Alonso's departure?
Nowadays, it's uncommon for a transfer to come as a great shock in sports, especially motorsports, but Aston Martin did just that with Alonso.
The latter wasn't even a household name when Vettel announced his retirement on Thursday in Hungary. However, the agreement might work for all parties.
For Aston Martin, the team has a comparable established celebrity to guide their F1 operation and a driver who, given his advanced age, has been in better shape than Vettel for the course of a season.
Oscar Piastri, Alpine's immensely highly regarded junior driver who remained in the shadows as a substitute this season despite leading the Formula 2 championship last year, might now take Alonso's position.
Piastri is now free to partner with Esteban Ocon starting in 2023, even though Alpine were previously believed to be considering him as Alonso's replacement. The team has not yet spoken in light of the Alonso revelation.