Canadian Open: World No 1 Iga Swiatek suffers an early exit shock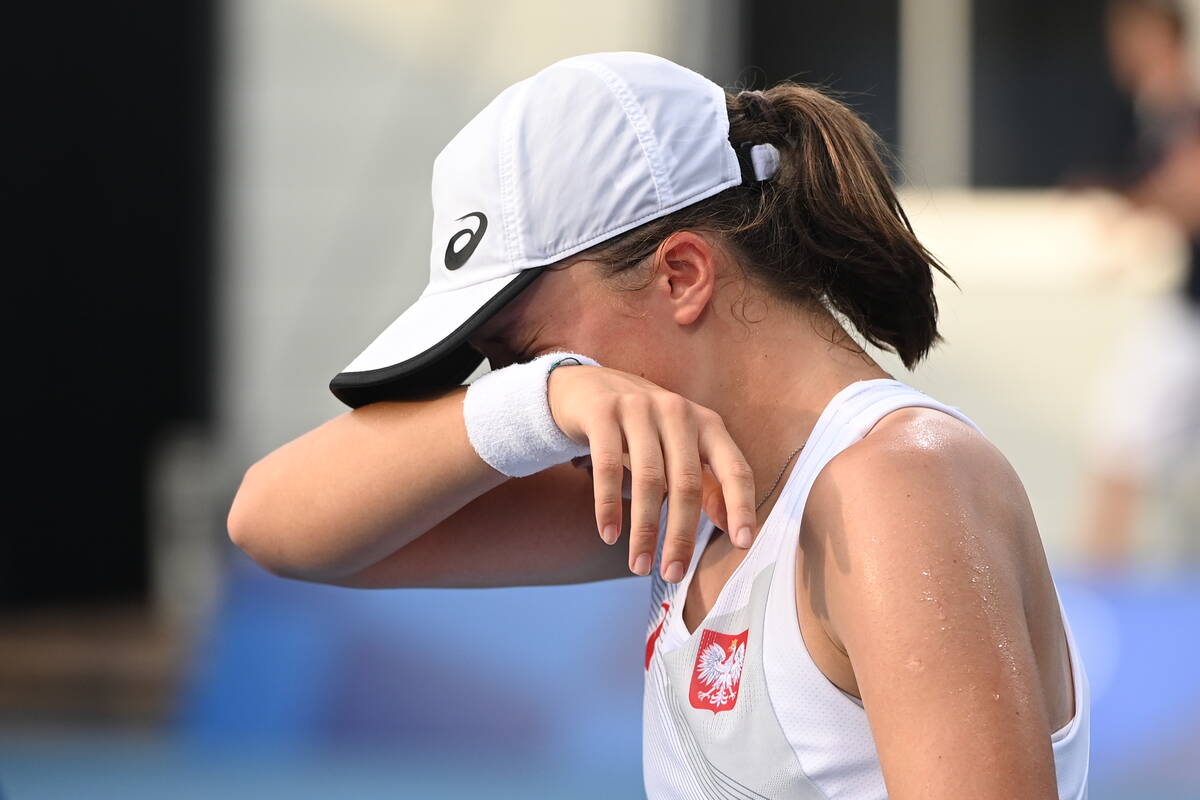 Iga Swiatek suffered an early exit shock in the Canadian Open in Toronto

The 21-year-old suffered an early loss in the Poland Open as well as Wimbledon

Swiatek's performance this season is still impressive, with 48 victories and six losses
Iga Swiatek was eliminated from the competition at an unexpectedly early stage when she was defeated by Beatriz Haddad Maia of Brazil in the third round of the Canadian Open on Thursday in Toronto. Beatriz Haddad Maia won the match 4-6, 6-3, and 5-7.
Iga Swiatek gave up the first set after having her serve broken early on. However, in the second, she made a spirited comeback and won. The 21-year-old found herself in danger after having her serve broken earlier on.
 Maia finally prevailed by seizing her fourth match point opportunity, just as the match was headed for a crucial tie-break.
The third set was tumultuous, with both players having their serve broken twice within the first four games of their respective service.
Iga Swiatek lost in Wimbledon in the third round
After a spectacular run of form in 2022, Swiatek eventually slumped in July, losing in the third round at Wimbledon and the quarter-finals of the Poland Open. She hoped to return to her winning ways as soon as possible.
Instead, she was eliminated in the first round. Even though her overall record for the season is still awe-inspiring, with 48 victories and six losses.
ALSO READ: Serena Williams loses in Toronto bids an emotional farewell to fans
On Friday, her next opponent will be whoever emerges victorious from Belinda Bencic's match versus Garbine Muguruza.
Maia has currently been in a great form
Haddad Maia has  had a fantastic year. She moved up the ranks from 83rd to 24th and winning titles in both Nottingham and Birmingham.
Maia had some outstanding play, and the highlight was a beautiful drop volley onto the line when Swiatek was at full stretch. Swiatek was unable to touch the ball.
Haddad Maia kept her cool on serve to win the set. She was right back to being a nuisance right away at the beginning of the second set when she responded to a strong Swiatek backhand at the nett with a lob volley.
Iga Swiatek fought back to win the game, and by the time she was early in the second set, she had already been forced to save seven break points.
However, the defending champion of the French Open eventually found her rhythm and won the second set 6-3, finishing the match with a flourish by holding her first love game.
Haddad Maia showed she wouldn't go down without a fight by breaking back immediately after the top seed took the early lead in the deciding set by converting her second opportunity for a breakpoint and giving herself an early advantage. However, Swiatek eventually lost the match.
Iga Swiatek experienced some anxiety when presented with a match point. However  she handled the situation gracefully by answering with an ace.
She had two more match points in her next service game, which scored 5-6, but she could escape both because Haddad Maia netted twice.
Haddad Maia, though, had better luck the fourth time around. She defended well during a hard-hitting rally, and Swiatek made a crucial error that handed the win to the Brazilian.