Emma Raducanu new habit to avoid criticism during US Open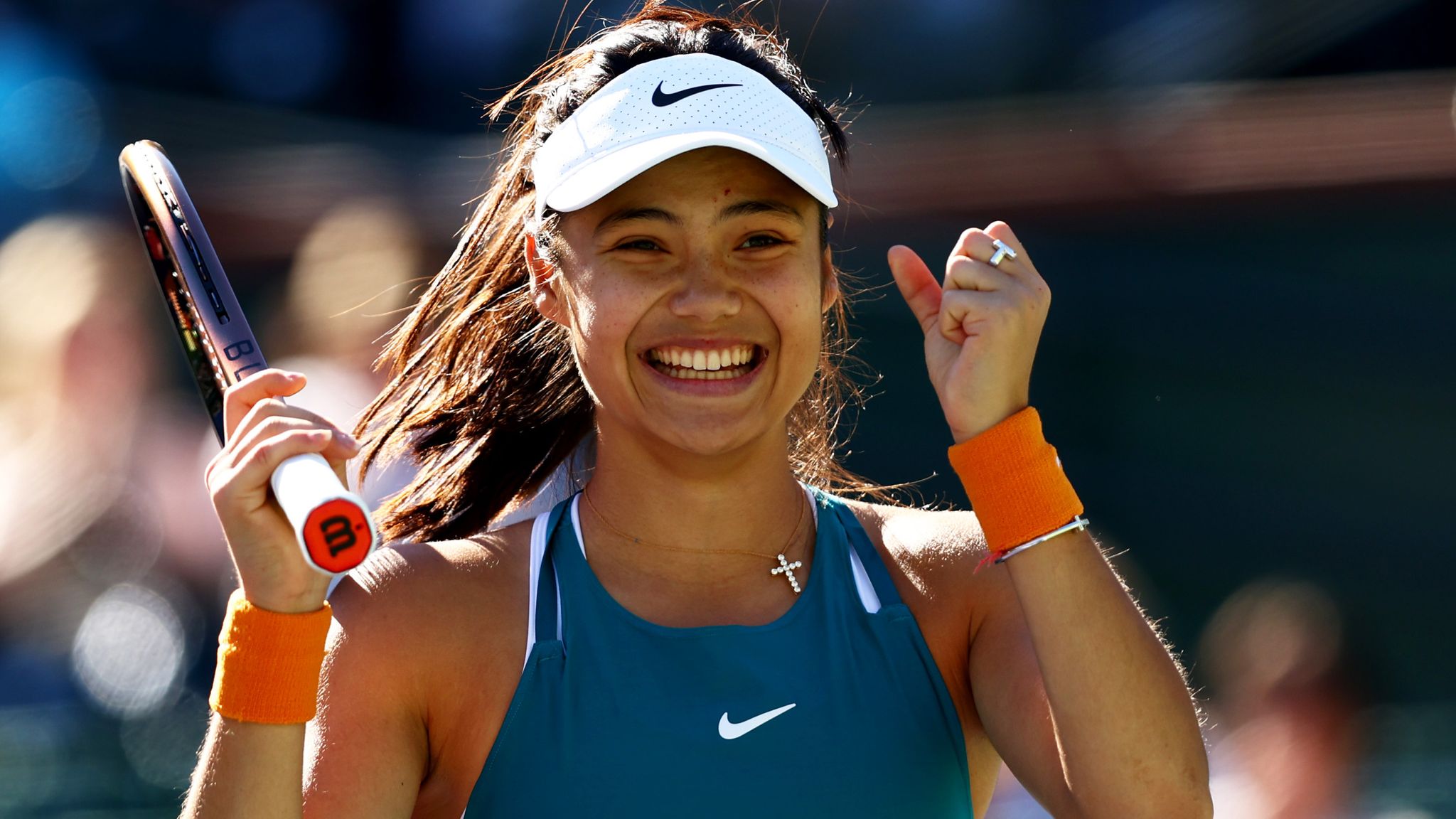 She has altered her behaviour on social media in order to protect herself
Raducanu defends her title for the first time in 2022
She became the first player in the tournament's history to win a Major
Emma Raducanu has come forward to say that she has altered her social media behaviour to protect herself from being "attacked" and criticized.
The world No. 10 was responding to the criticism she's received this year as she prepares to defend her US Open title at Flushing Meadows in New York.
Raducanu defends her title for the first time, and it just so happens to be at one of the biggest tournaments of the year: the US Open. The Bromley youngster shot to fame when, as a qualifier, she became the first player in the tournament's history to win a Major.
At the time, she was ranked outside the top 150 in the world. The 19-year-old, who is now ranked in the top 10, has struggled with a number of injuries and niggles this season, as well as various coaching changes.
She also failed to go past the quarterfinals in any of the events she has played since winning the title in Flushing Meadows. The British athlete, who was born and raised in Toronto, addressed the criticism she's received as she prepares to compete in her hometown.
In an interview with BBC Sport, Raducanu discussed the past year since she won the US Open, saying she wouldn't say anything has changed. She still does the same things as before and is still the same 19-year-old girl.
Raducanu remarks she's pleased with herself for having achieved such a high level of accomplishment at such a tender age, especially since she's succeeding in a field that she genuinely enjoys.
This is a difficult time of year in which she's gaining valuable experience despite the many obstacles she must overcome. Raducanu revealed her strategy for ignoring the naysayers off the court, which is one of her difficulties.
"Whatever I do, I feel that there will be criticism," said the champion. "It doesn't matter what you do; even when you do something right, someone will come and criticise you. People will always find a reason to attack you, so I try not to waste too much time on social networks," she says.
After her US Open victory, Raducanu discussed cutting back on her time spent on social media. She told the BBC in April, before her first Billie Jean King Cup match tht that she reduced her time on social media.
She's also less vocal than she was back in the day. However, she maintains that tapering and the circumstances are key, since she enjoys communicating and sharing with her online followers.
However, there are times when she is too preoccupied with training and long days even to check her phone. This makes her understand that there are instances when she must put her needs and the needs of her work first.
Recently, she was on the spotlight after reports that she hired Russian Dmitry Tursonov as her coach.
The political circle led by Chris Bryant, a member of the British Labour Party, expressed apprehension that Russia might use Raducanu's connection with the coach for propaganda purposes.
Raducanu, later on, cleared the air that her connection with the Russian coach was temporary.