5 Key points that stood out in Premier League's Game Week three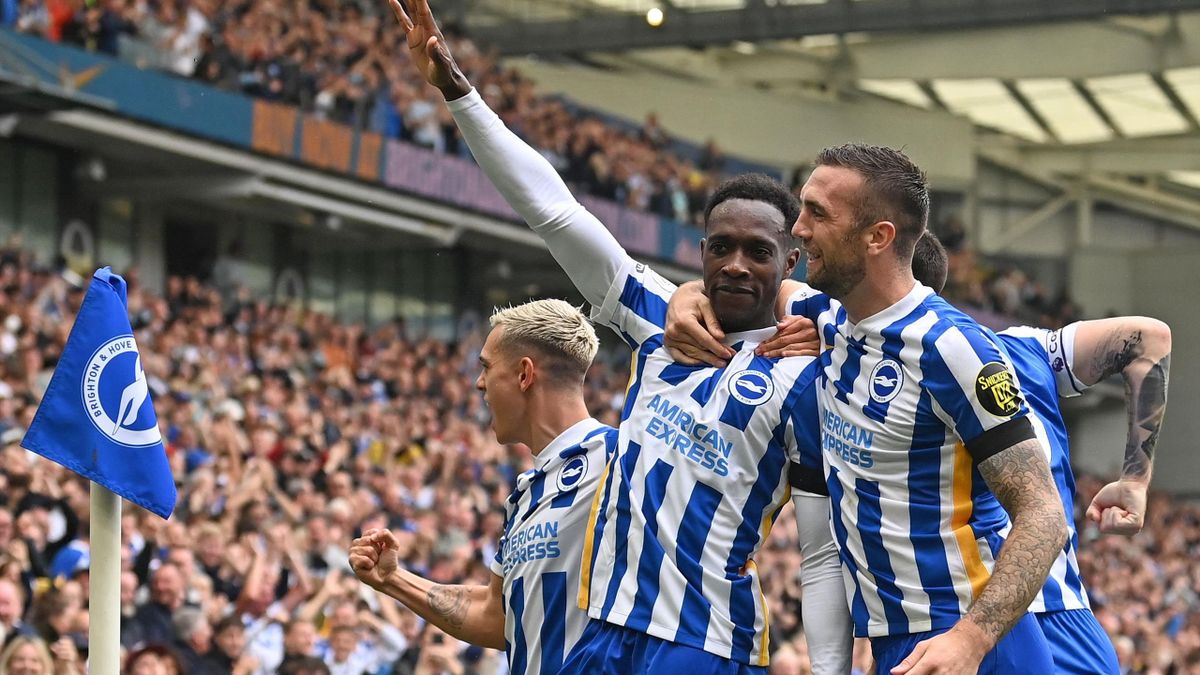 Premier League's Game week three is done, and a few issues stood out.

Manchester United's match against Liverpool was one of the most exciting in week three

Fans look forward to week four as it also holds some exciting matches
What were the most critical takeaways from the third week of the 2022–2023 Premier League season? That the depth of talent throughout the league is increasing faster than at any other time in its existence.
We discuss what we learned in Premier League's game in week three.
The performance of Brighton should come as no shock to anyone
When Brighton finished ninth in the Premier League last season, it was the club's best-ever place in the league.
However, this summer, the club saw high-profile departures, as influential stalwarts Marc Cucurella and Yves Bissouma left for rival clubs in the same division.
The player sales and what appeared to be a challenging beginning to the season led many people to speculate that Graham Potter's team would experience a fall from grace.
However, things are looking well following a magnificent start from the Seagulls.
After starting the season with seven points from three games and allowing just one draw, Brighton is now undefeated so far.
The Seagulls have shown they can exercise control over opponents expected to challenge a European spot this season by claiming impressive victories away from home against Man Utd and West Ham.
 The new Arsenal attack will likely help the Gunners remain undefeated for some time
The two players, Zinchenko and Jesus, have been given more freedom to demonstrate their styles in open play. As a result, the Gunners are the only team left in the Premier League that has not yet suffered a loss.
This is because the goals that they have scored cannot be cancelled out to result in a loss. Perhaps most terrifying for a good number of Premier League teams (and for fans of Bournemouth)? It did not appear that the Gunners were frequently forced to switch into second gear. (NM)
The great Harry Kane
During Tottenham's 1-0 victory over Wolves, Harry scored his 250th goal for the club.
Although it is unlikely that Kane's close-range header will be included in a compilation of his best moments, it was a goal that allowed Kane to become just the second Spurs player to achieve the 250 milestones.
It is possible that Kane may break Greaves' club record of 266 goals before the end of the current season.
However, it is unlikely that this would be the final record Kane sets during his career of prolificacy in the Premier League.
The game-winning goal scored by Kane against Wolves was his 185th in the Premier League. With this goal, he went over Sergio Aguero to become the fourth-highest goalscorer in the league's history.
Everton is still in some danger since they have not signed any (attacking) players
If the Toffees want to bring in 2- 4 attackers, they will have to sell Anthony Gordon. There is no other way around it. Nothing is happening up top other than Gordon's engine, even though goalkeeper Jordan Pickford played well.
You can anticipate some degree of stability from the defence and the midfield. And if he is allowed to continue at Goodison Park, he will want to show a finish commensurate with the rumoured amount Chelsea wants for him. (NM)
The city demonstrated the spirit of a champion
In order to secure a point at Newcastle and keep their perfect record intact after the opening round of the Premier League season, defending champions Manchester City had to come back from a 3-1 deficit and tie the game.
At St. James' Park, the team coached by Pep Guardiola found themselves in a precarious position against an ambitious Newcastle squad, but they rallied to earn a 3-3 draw.
It was a remarkable achievement for City. It was the third time in a row they saved a result after falling two goals behind.
They had previously done so in a memorable fashion against the Hammers and Aston Villa (3-2). This was during the title run-in of the previous season.
Before their match against WestHam United in May, Pep Guardiola's City side had never returned from a two-goal deficit in the Premier League to secure a result. However, they salvaged a point from their match against the Hammers.
Because the levels in the Manchester City are so high, a day that doesn't go as planned can still be turned around. Passion and class are both represented in the champion's support cast.