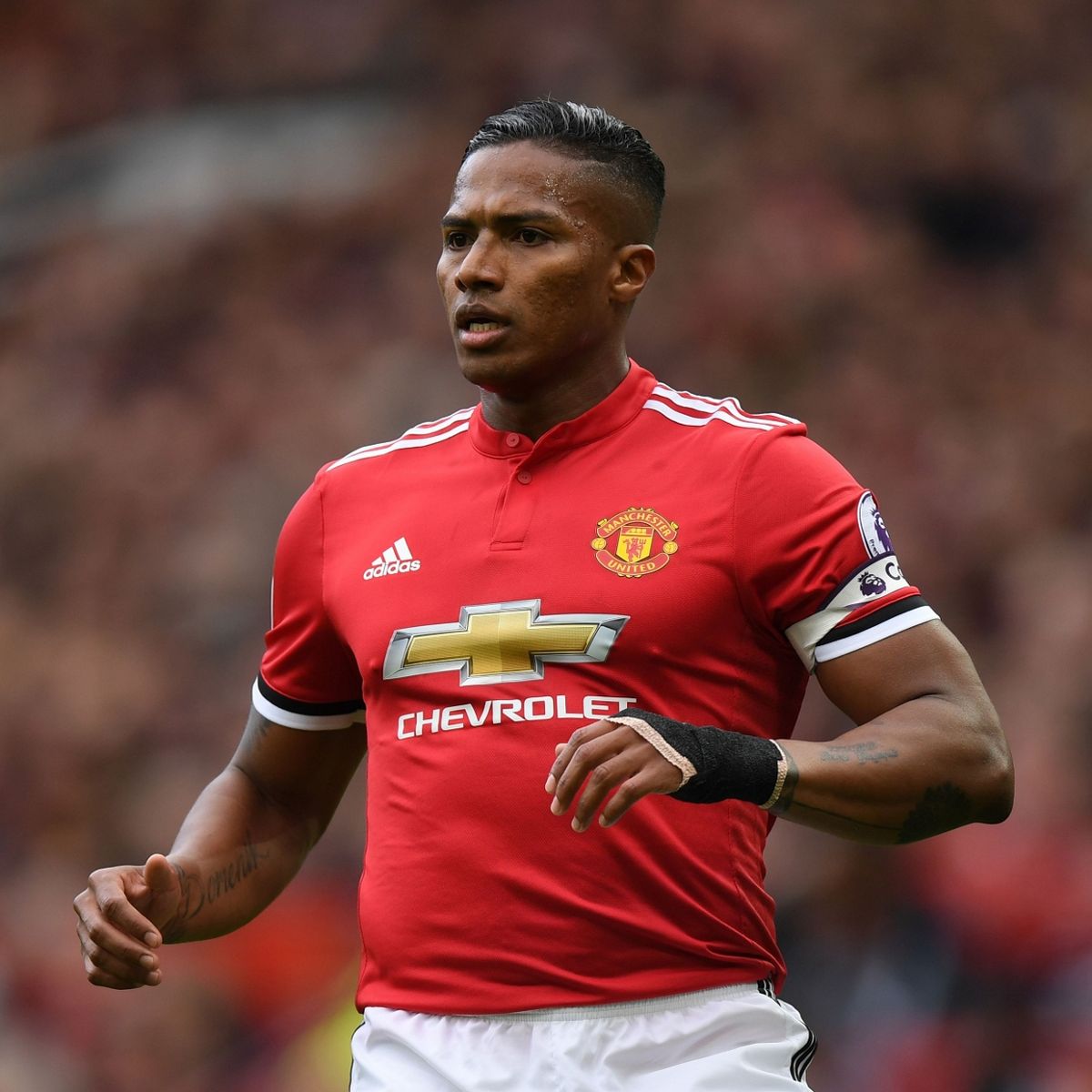 Antonio Valencia is one of the South American footballers from a humble background. The Ecuadorian star has a story of rags to riches. 

Valencia earned his wealth while playing in Europe for Villareal, Wigan Athletic and Manchester United. He has a net worth of $8 million. 

Valencia is one of the most successful footballers from South America. He won numerous trophies, including two English Premier League titles.
Antonio Valencia is a former professional footballer from Ecuador. The versatile player spent his entire career playing on the right side of the pitch as a winger and a full-back.
Antonio Valencia retired from professional football in May 2021 after spending one season with Queretaro. Valencia's older brother, Eder, is also a former professional footballer.
This article will look at the life story of Antonio Valencia before fame. 
Luis Antonio Valencia is among the famous footballers who came from humble backgrounds. The Ecuadorian star was born on August 4, 1985, in Lago Agrio, Ecuador. Valencia's parents were small-scale traders. 
The former Manchester United star came from a low-class family. Valencia's mother used to sell drinks outside one of the local stadiums in Lago Agrio. His father used to collect glass bottles and sell them to a bottle deposit in Ecuador's capital city, Quito. 
As a child, Antonio Valencia was a very quiet and shy boy. He was also a hardworking and intelligent student in his class. 
Valencia discovered his passion for football while he was still a small boy. He used to have a ball close to him everywhere. 
Valencia used to play football outside the bungalow that all his family members lived in. His parents couldn't afford a pair of boots, so he played barefoot. 
Antonio Valencia was spotted at the age of 11 playing in the dusty field outside his home by scout Pedro 'Papi' Perlaza. Papi, a former Barcelona midfielder, signed Valencia to a local academy in Sucumbios under FA. 
Valencia showed his potential at the academy when he was offered the chance. He showed the desire to keep the ball and immense perseverance on the pitch.
Valencia spent four years at the academy improving his ability on the pitch. He got a chance to play for a military-backed club, El Nacional, in Quito at the age of 16. 
Valencia's father wanted him to study instead of focusing on a football career. Valencia decided to escape from home without telling his father. However, he informed his mother and elder brother, Carlos Alfredo, who paid the bus fare for Valencia to the capital city. 
Valencia, who chose to follow his dream,, arrived in the city after eight hours and went to El Nacional. He was provided with accommodation and a salary of 50 dollars a month.
Valencia's breakthrough
The teenager began his professional football career as a midfielder at El Nacional. Valencia was one of the best players of El Nacional when they won the Ecuadorian Serie A in 2005. Valencia got the attention of big European clubs and was signed by Villareal in the summer of 2005. 
Valencia was loaned out to Recreativo in his first season in Europe. Villareal then loaned him out to Wigan Athletic for two seasons before finally letting him join the English club on a permanent deal in 2008. 
Antonio Valencia was an outstanding player at Wigan, and he got the attention of Sir Alex Ferguson, who signed him in June 2009. The Ecuadorian star was nominated for PFA Team of the Year in his first season with the Red Devils. In his debut season, he helped Manchester United win the EFL Cup and the FA Community Shield.
Valencia's nine years at Manchester United were a success as he won numerous trophies, including two English Premier League titles and a UEFA Europa League. 
Valencia left Manchester United in 2019 and joined LDU Quito, where he spent one season winning the Copa Ecuador. The talented winger then joined Queretaro, spent one season, and announced his retirement from professional football in 2021. 
Valencia's wealth 
Antonio Valencia came from a humble background but is currently one of the richest footballers in South America. The former Manchester United star garnered his wealth while playing football in Europe. 
As of 2022, Antonio Valencia has a net worth of $8 million.