From lawyer to politician, meet Joan Laporta Barcelona president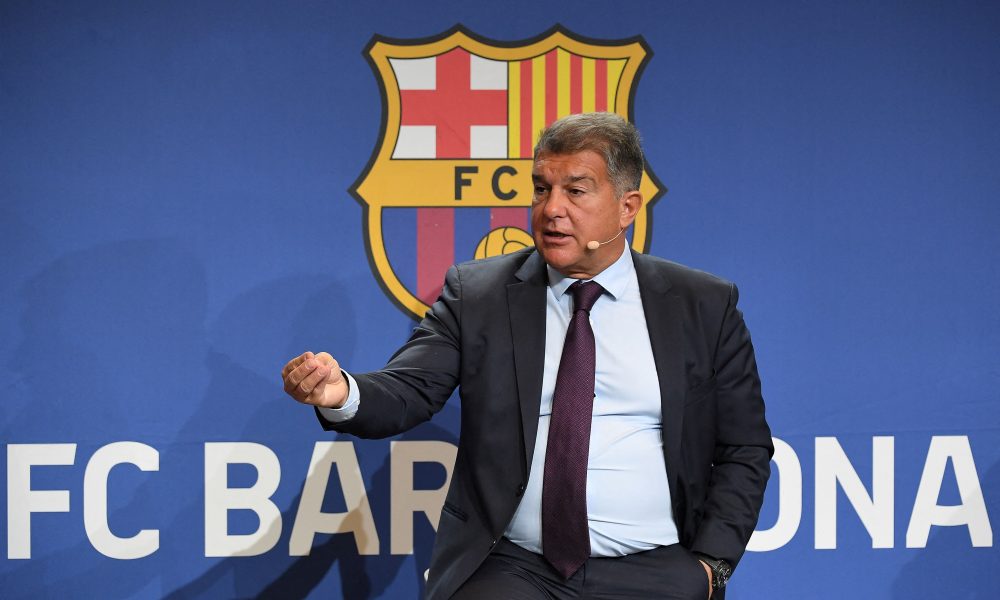 Joan Laporta is a trained lawyer from the University of Barcelona
His law firm counts a number of well-known Spanish companies among its clientele
Between 2010 and 2012, he was a Member of Parliament for Catalonia
The story of Joan Laporta Barcelona FC president is intriguing, to say the least.
How a corporate figure transitioned from a law firm to the Spanish Parliament and eventually to football is thrilling. After graduating from the University of Barcelona, Laporta established his own company, Laporta & Arbós.
The law firm counts several well-known Spanish companies among its clientele.
Between 2010 and 2012, he was a Member of Parliament for the region of Catalonia. During his first term as president of FC Barcelona, the club established a new mark for the number of trophies won in a calendar year.
He won six of those honours in 2009. Following his departure in 2010, he was elected to the club president position in 2021. Laporta began his engagement with FC Barcelona by taking the helm of a group called "Elefant Blau" – meaning blue elephant.
This outfit was opposed to the previous president, Josep Llu's Nez, and which, in 1998, attempted but failed to bring about a vote of no confidence against him.
WHEN DID LAPORTA JOIN BARCELONA?
Joan Laporta Barcelona presidency has a pretty long history. In the elections that took place in 2003, Laporta did not begin as the favorite. But his charisma grew throughout the electoral campaign, and he eventually won against the expected victor, publicist Llu's Bassat.
This victory was in part due to a widely published promise to bring David Beckham to Barcelona but he failed to do this. Other young businesspeople in Barcelona, such as Sandro Rosell, nevertheless rallied around Laporta during his campaign.
The Barcelona boss rose to prominence in the media quite fast, even more so than some of the other players. Although his first year as club president (2003–2004) would turn out to be a turning point for the organization, the beginning of his tenure was marked by considerable uncertainty.
The situation at the club was one of bitter unhappiness and disappointment among fans and players. The club failed to meet their own standards to match Real Madrid's success in the early 2000s, and had no trophies since 1999.
With the entrance of Laporta, Ronaldinho, and the likes of new manager Frank Rijkaard, the club entered a new era. It now had a new, young, and largely untested management board along with him.
Joan Laporta Barcelona legacy also pegs on his fight against the prospect of violence outside the Camp Nou stadium.  He faced taunts and death threats from them, but he did not bow down to their demands.
HOW OLD IS JOAN LAPORTA?
He is 60 years old. The Camp Nou boss was born in 1962.
WHY WAS LAPORTA REMOVED AS BARCA PRESIDENT?
Laporta's mandate began at some point, but the board of directors had one interpretation, and the opposition had another. The first eight days of one club president's leadership in June 2003 counted as the first year of his four-year tenure.
Thus a judge determined on July 19, 2006, that his term had ended, and new elections were scheduled. Xavier Sala-i-Martin, an economist, served as the temporary chairman of the club's management committee.
Barcelona affirmed Laporta's presidency for another four years on August 22 2006. This was after no other would-be candidate acquired the 1,804 signatures needed to contest for elections on September 3, 2006.  However, those elections turned out to be superfluous.
In 2008, Oriol Giralt led a censure motion against Laporta due to the sports sections' poor results in his second tenure. There were concerns about his leadership style too. It warranted a poll of no confidence where 39,389 people polled.
Out of these, 60.60 per cent opposed Joan Laporta presidency. Despite losing the popular vote, he fell short of the 66 per cent threshold needed to force new elections.
Many believed that Laporta would step down due to internal pressure from his fellow directors in the wake of the findings. Albert Vicens would have taken over for Laporta, and Ferran Soriano would have replaced Vicens as the principal vice-president.
However, Laporta promptly dispelled these rumours. He confirmed that he would remain club president despite his members' displeasure. What followed was the resignation of eight board members in July 2008.
In 2020,  Laporta announced his presidential bid for FC Barceloa. In January 2021, he entered the presidential campaign with 10,252 signatures, of which 9,625 were certified.
He got 54.28 percent of the total votes cast in March 2021 and earned a third four-year term.
WHO OWNS BARCELONA?
Members of the club own FC Barcelona. Like FC Barcelona, only a few professional sports teams are owned by their players and supporters.
There were an estimated 140,000 socis (members) in Catalonia as of 2016, and these individuals comprise the club's governing council.