Djokovic joins Federer, Rafa Nadal, Andy Murray team for the Laver Cup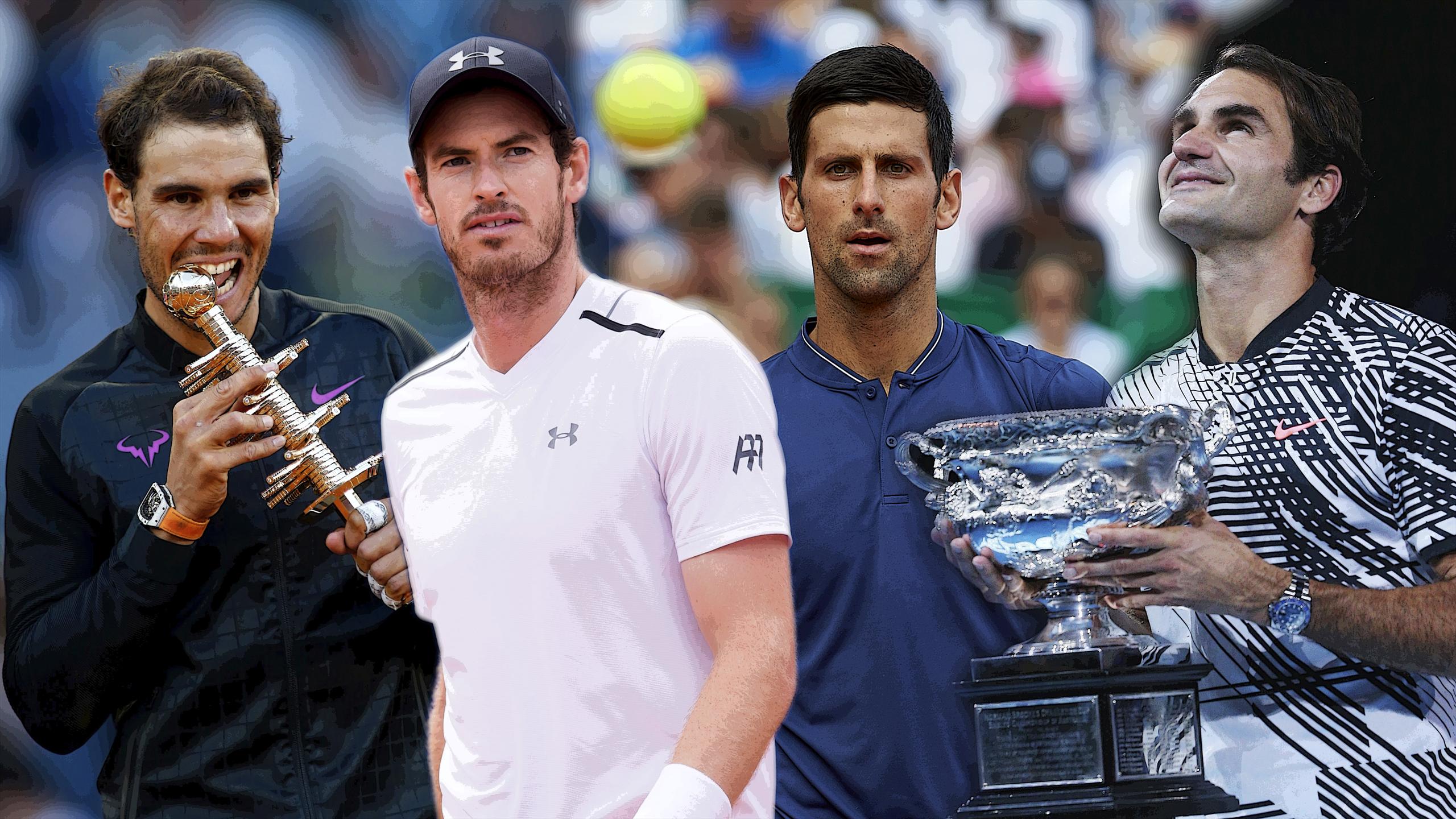 Novak has confirmed that he will join the other three Tennis stars for the Laver Cup

The European team will include Roger Federer, Andy Murray, Rafael Nadal and Djokovic himself

Two spots are remaining for the European team, and Carloz Alcaraz may join the big team

The Laver Cup is ssheduled to start on 23 september to 25 of the same month
Novak has confirmed that he will join the other three Tennis stars for the tournament.
The European dream team, which will include Andy Murray, Rafael Nadal, and Roger Federer, has been confirmed by Novak Djokovic to compete at the Laver Cup in London.
The four superstars have demonstrated excellence since the turn of the century, winning 66 Grand Slams between them, and have held the men's year-end No. 1 ranking for 18 years running.
While only Djokovic and Nadal, barring injuries, are still at the top of their games, a reunion of the four men would be nothing short of fantastic.
The current Wimbledon winner, Novak Djokovic, said he enjoyed the opportunity to compete alongside his competitors rather than against them. He last participated in the Laver Cup in 2018.
"It's the only [event] where you play in a team with guys you're normally competing against," said Djokovic.
"To be joining Rafa, Roger and Andy Murray– three of my biggest all-time rivals – it's going to be a truly unique moment in the history of our sport."
Djokovic, who holds 21 Grandslams after recently defeating Nick Kyrgios to win the Wimbledon title, was tied with Roger Federer at 20 Grand Slams.
King of clay Rafael Nadal holds the most Grand Slams (22), the recent one coming from his fantastic victory at the French Open.
The Laver Cup, which pits six of Europe's top athletes against six of the finest in the world over the course of three days, has been won by Team Europe in each of its previous four iterations.
Bjorn Borg, the captain of Europe, expressed his joy at having four legends participate in the event.
With Diego Schwartzman from Argentina, Taylor Fritz from the United States, and Felix Auger-Aliassime from Canada already signed up, and there are only three slots available on John McEnroe's squad sheet.
Carlos Alcaraz may join Djokovic, Nadal, Federer and Murray
After it was revealed that Novak Djokovic would be joining Andy Murray, Rafael Nadal, and Roger Federer on Team Europe in September, Carlos Alcaraz, the resing superstar, is in a position to join the Big Four team for the tournament.
With only two spots left on the team, the young sensation may be taken under the Big Four's wing, which will be an opportunity for the youngster to learn from the most successful players of this generation t
Only two spots are left on the squad after the Big Four have already committed, plus an additional position for the unbeaten competitors who will face Team World in the three-day competition.
The competition will take place from September 23 to 25 in London.