Top five records of Tennis star Rafael Nadal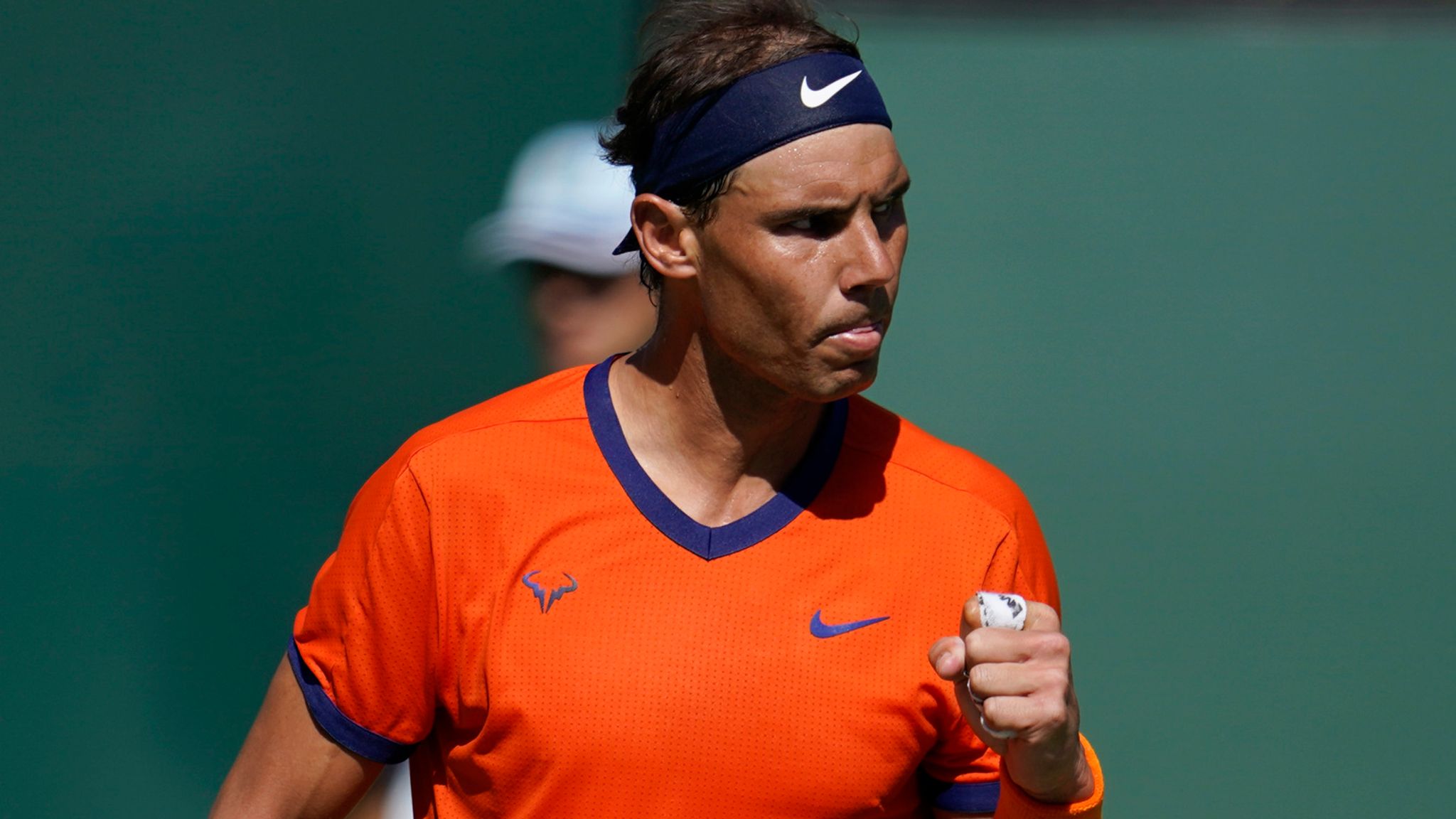 Rafael Nadal is the greatest male Tennis player in the Modern era
The Spaniard has set records in his career that may be hard to break
Nadal is impossible to stop once he reaches the finals of most of the tournaments
He recently won his 14th French Open in Paris after defeating Casper Ruud
Rafael Nadal recently captured his 14th French Open title. In the final at Paris's Roland Garros, the Spanish legend defeated Casper Ruud in straight sets, 6-3, 6-3, 6-0.
He entered Roland Garros 2022 with injury concerns and no titles on clay this season, but the World No. 4 annihilated his opponents to set a new record.
He played flawlessly and cleanly, accumulating 37 winners to Ruud's 16. Rafael Nadal also made fewer unforced errors, with 16 compared to Ruud's 26.
Rafael Nadal chucked his racket on the red clay he adores and covered his face with the pinned fingers on both hands when the match ended with a down-the-line backhand.
With this triumph, Nadal firmly established himself as the finest male tennis player of all time.
In his career, he set numerous records that may be hard to break for the next generation of tennis stars.
Let's take a look at Rafael Nadal's top five impressive records:
5 Career golden slam
Rafael Nadal has been untouchable in Grand Slams without a doubt. He has decimated opponent after opponent to win the biggest prize in Tennis.
Aside from Grand Slams, Nadal has excelled at the Olympics. He is also the recipient of a gold medal. The Spaniard won the gold medal at the 2008 Beijing Olympics after taking down Fernando Gonzalez of Chile in the final 6-3, 7-6(7-2), 6-3.
Rafael Nadal completed his career golden slam with the gold medal. A tennis player accomplishes a career golden slam when he wins all four grand slams and an Olympic gold medal. Besides Nadal, only Andre Agassi has done so.
The Tennis great has the most Grandslams in the history of Tennis.
4 Second-best winning ratio in major finals
There have been numerous occasions when Nadal has been defeated in Grand Slam competitions.
Any tennis player can have a bad day at work, but for the king of clay, it only happens prior to the final of a Grand Slam tournament. Once he makes it to the final of a Grand Slam, it is pretty hard to stop him from winning.
Amongst male players, Nadal has the second-best winning percentage in the Grand Slam finals.
Nadal has a win ratio of 73.3 per cent among male players who have competed in eight Grand Slam finals, trailing only Pete Sampras, who has a win ratio of 77.8 per cent.
3 Nadal has the most French Open titles
Rafael Nadal has always enjoyed hunting on clay courts. He is known as the "King of Clay" for a good reason. Nadal has 14 French Open titles, far outnumbering the second player on the list, Bjorn Borg. The Swedish Tennis atar won six French Open titles during his incredible career.
Nadal transforms into a different animal on clay, especially during the Roland Garros.
He has been the oldest French Open champion since 1925, at 36. Nadal has won 63 clay-court titles, 14 more than any other Tennis player on the ground.
With 14 titles from 14 finals, the king of clay has maintained his perfect record in the French Open finals. He hopes to maintain his excellent form on clay in the coming years.
2 Most number of Grand Slam titles
Rafael Nadal has  most Grand slam titles to his name (22). He is now the male player with the most Grand Slam titles. With 20 Grand Slams, Novak Djokovic and Roger Federer are in second place. Despite being injured regularly,
Nadal is currently in excellent form. He plays with the intensity and panache of a 20-year-old even at this stage of his career.
He will almost certainly add to his Grand Slam tally in the coming years, and the only player who can possibly catch him is Serbian star, Novak Djokovic.
1 Third in All-Time Grand Slams record
Rafael Nadal is tied with Steffi Graf for the most Grand Slam titles in male and female players, with 22. Only Margaret Court (24 Grand Slam titles) and Serena Williams (23 majors) are in front of him.
The Spaniard should not waste time breaking their records and establishing himself as the greatest tennis player of all time.
However, it will not be easy for him because he is also nearing the end of his career and has struggled to regain top form since the COVID-19 vaccine controversy.