Andy Murray names Tennis players he would coach after retirement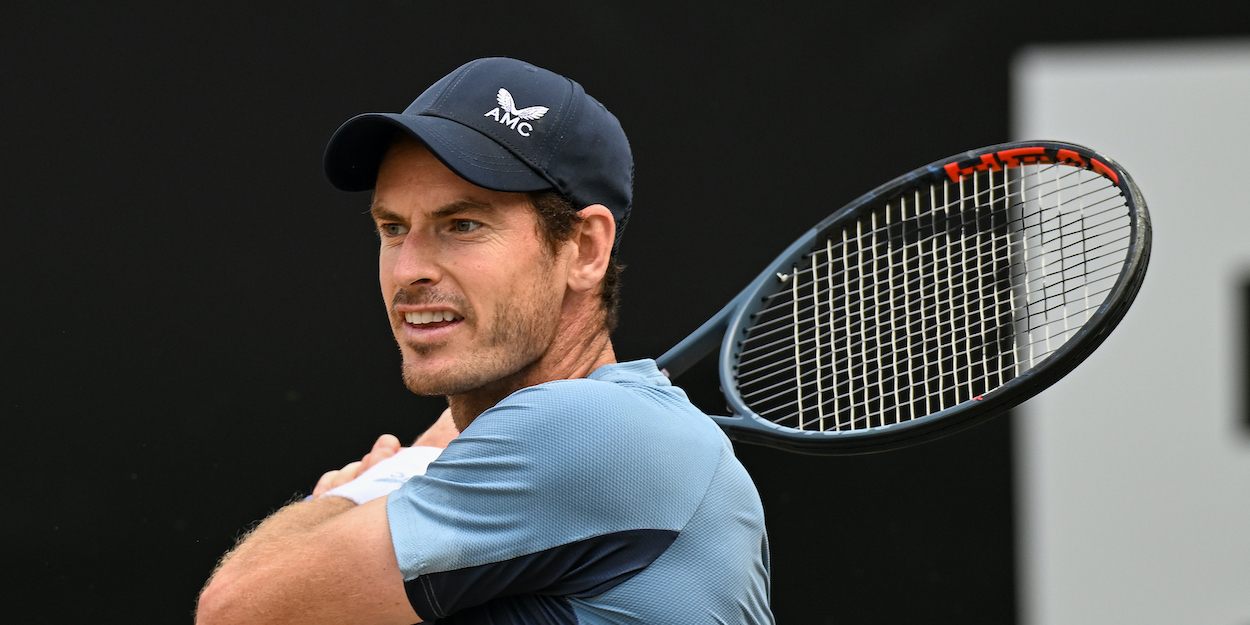 Andy Murray has named players he would love to coach if his coaching dream comes true

Murray is currently on the last lap of his Tennis professional career

Emma Raducanu named Murray as her dream coach earlier this year
Andy Murray has indicated that the winner of the US Open in 2021 is one of four people he would be prepared to train. Jack Draper, a countryman of Murray's from the United Kingdom, was mentioned by Murray as another potential collaborator.
While everything was going on, Murray had recognised two players, world no. 4 Stefanos Tsitsipas and Carlos Alcaraz, as having great potential to work with.
Emma Raducanu, the winner of the 2021 U.S. Open, is included on the list of four athletes that Andy Murray has disclosed that he would like to train after the conclusion of his professional career.
After losing to John Isner in the second round of the Wimbledon tournament, Andy Murray, who is in the sunset of his career, was eliminated from the competition.
"Female player would be Emma Raducanu and male players would be between Carlos Alcaraz, Stefanos Tsitsipas and Jack Draper," Murray told Metro
Tsitsipas, who is presently world no 4, has made his debut on the sport's highest stage by making it to the final at Roland Garros last year, where Novak Djokovic defeated him, is the subject of high expectations.
In a tumultuous match in the third round of Wimbledon, the Greek international was defeated by Nick Kyrgios, who criticised the Australian opponent for continuous bullying.
As a result, the Greek player was eliminated from the tournament. Alongside Thomas Enquist and Patrick Mouratoglou, he receives guidance from his father, Apostolos, who is also a coach.
Another breakout star in the game is 19-year-old Carlos Alcaraz, who has already won five titles on the ATP Tour despite just being in his first year of competition.
The 19- year old is receiving instruction from the former number one player in the world, Juan Carlos Ferrero.
Because Raducanu has a history of working with multiple instructors over the past few years, Murray perhaps has the best opportunity of collaborating with Raducanu.
After barely five months together, the 19-year-old tennis player ended her relationship with Torben Beltz in April, just before the Madrid Open.
This was the first year she had competed at Wimbledon without the assistance of an official coach; nonetheless, former WTA player and current LTA coach Jane O'Donoghue were seen in her box at Wimbledon.
After losing in straight sets to Caroline Garcia in the second round of the Wimbledon tournament, Raducanu was eliminated from the competition.
Earlier this year, Raducanu named Andy Murray as her dream coach, and her dream may come true as Murray is also interested in coaching her one of these fine days.
The inclusion of Jack Draper brings the total number of British players on Murray's list to four. The young man, who is now 20, competed at Wimbledon this year and advanced to the second round, where Alex de Min defeated him.