Who is the 'Moroccan Messi' fans can't have enough of?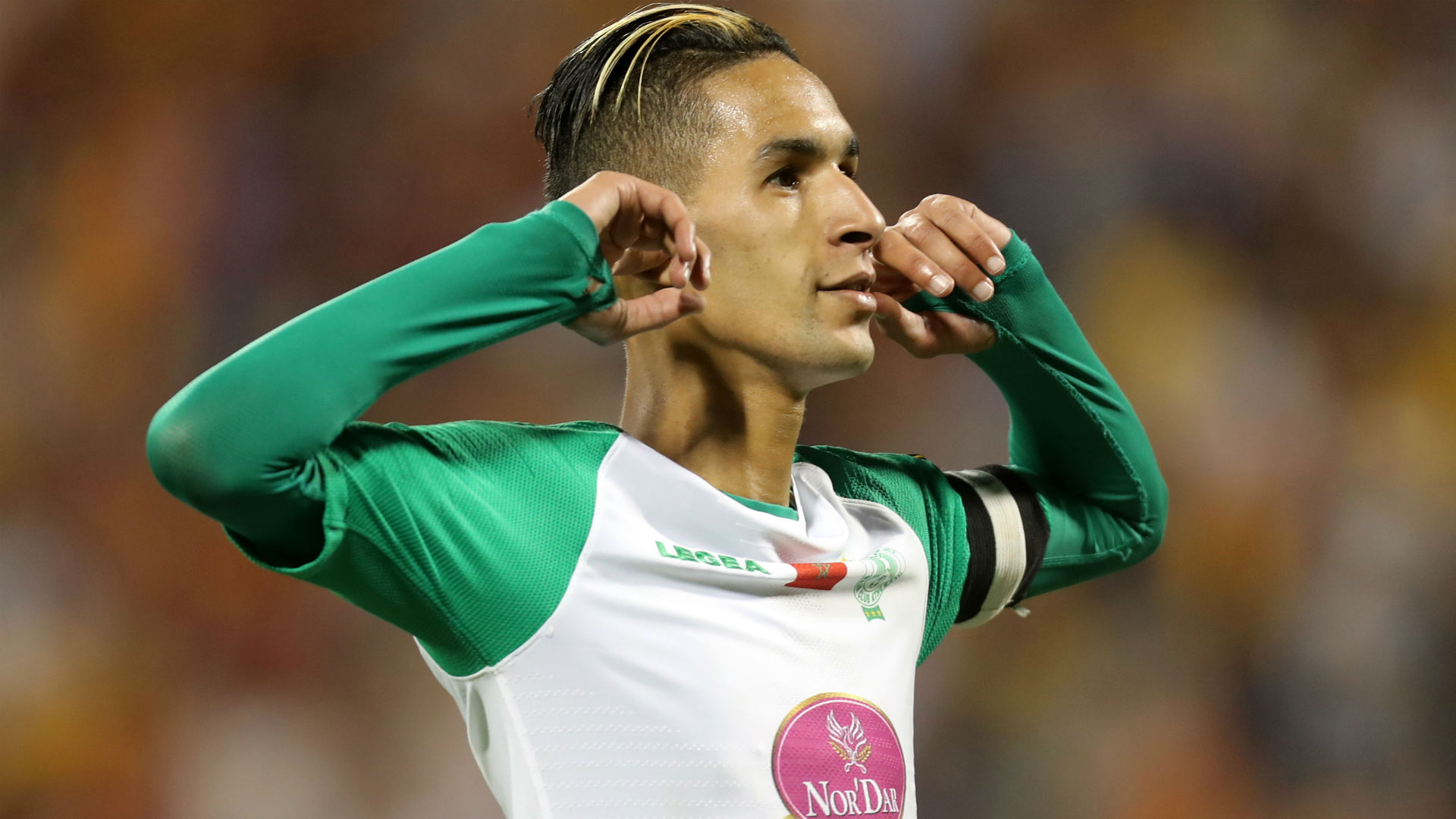 Abdelilah Hafidi is 30 years old and exudes great talent
He now plays for Al-Haze, after playing for Raja Casablanca for 12 years
Football fans liken him to the Argentine international Lionel Messi now playing for Paris Saint-Germain (PSG)
Abdelilah Hafidi, popularly known as the 'Moroccan Messi' is a testament that African footballers are intriguing and gifted.
The 30-year-old is a source of national pride in his home country. And there is a reason why football fans liken him to the Argentine international now playing for Paris Saint-Germain (PSG).
His is a story showing the power of football in Africa if only all African nations empowered clubs like Morocco. This North African country ranks among the top five African countries with the best football clubs.
Algeria takes the lead followed by Tunisia, Senegal and Egypt. By Hafidi being in the international limelight while playing for one of his country's top clubs, it is a bold statement to the world.
WHO IS THE MOROCCAN MESSI?
Abdelilah Hafidi, a Moroccan footballer enjoys the status of one of Africa's best footballers. He was born in Boujad and grew up loving football.
He joined the youth league and played as a winger for Raja Casablanca between 2009 and 2011.  He moved to the club's senior-level where he played until sometime in 2022 and left for Al-Hazem.
ABDELILAH HAFIDI CAREER STATS AT RAJA CASABLANCA
At Botola in the 2011–12 season, Hafidi was one of a few Raja Casablanca B players who were called up to the main team. A few Raja Casablanca B players made it to the first team during the 2011–12 Botola season.
It was part of the team's board members' strategy, aimed at alleviating the team's financial troubles. It allowed its young players to join the first squad and Hafidi was one of those players.
He appeared in Botola 11 times during the 2011–12 season. Although the Botola season was a short one, he still managed to score three goals. Two of which came against Chabab Massira (4–1) and one against KAC Kenitra (5–2).
Raja Casablanca finished the 2011–12 Botola season in fourth place, securing a place in the Arab Champions League for the following season.
Fakhir, the Moroccan coach, was brought in during the pre-season transfer window of the 2012–13 season by Mohamed Boudrika, Raja Casablanca's president. The team's roster was reshuffled by the latter.
As a result of Fakher's conviction that the young player had considerable talent, Hafidi was kept on the team. Despite his young age, Hafidi carved out a place for himself in the team's starting lineup and this was his genesis to earning the reputation of Moroccan Messi.
During the 2012–13 season, Hafidi's performances attracted greater notice. He scored six goals in the Moroccan league Botola, two in the Arab Champions League, and three in the Moroccan Cup Coupe du Trône.
He further won two titles that season – the Moroccan Cup Coupe du Trône and Botola in the Moroccan League. The latter qualified Raja Casablanca for the 2013 FIFA Club World Cup, as Morocco hosted the competition that year.
Raja won over eight championships throughout his tenure. He went on to win the 2015 UNAF Club Cup with the squad after drawing with Libyan football team Al-Hilal SC (Benghazi).
Then, his style of play mirrored his nickname as Moroccan Messi. His reign was on and he was the man his teammates at Raja looked up to for victory. He never disappointed them as he led the club to victory over AS Vita Club in the finals of the 2018 CAF Confederation Cup.
Here is what his career stats look like precisely with Raja Casablanca.
Club
Honours
Year
Raja Casablanca
FIFA Club World Cup (second Place)
2013
Botola
2013 and 2020
CAF Super Cup
2019
Coupe du Trône
2012, 2017
CAF Confederation Cup
2018, 2021
North African Cup of Champions
2015
Arab Champions League
2020
DID ABDELILAH HAFIDI PLAY FOR NATIONAL TEAM?
With one goal, he made his first appearance for Morocco's national team (Atlas Lions) in a 2–2 draw with South Africa at the Africa Cup of Nations group stage in 2013.
He helped Morocco win her first-ever CHAN title by defeating Nigeria 4–0 in the final. He played for Atlas Lions at the 2018 African Nations Championship.
Besides Hafidi cemented his status as Moroccan Messi by helping his team win back-to-back African Nations Championships in 2020. The Lions beat Mali 2-0 in the final.
Besides CAF, and CHAN success, he was among the players who did Casablanca proud at the 2018 Russia World Cup. His decade-long football career also gave him the following honours.
Raja CA Player of the Month – 2020
Best Botola Player of Botola – 2019
Botola Top Assist – 2017
Best Botola Young Player of Botola – 2012