Which male Tennis players have won most Grand Slams?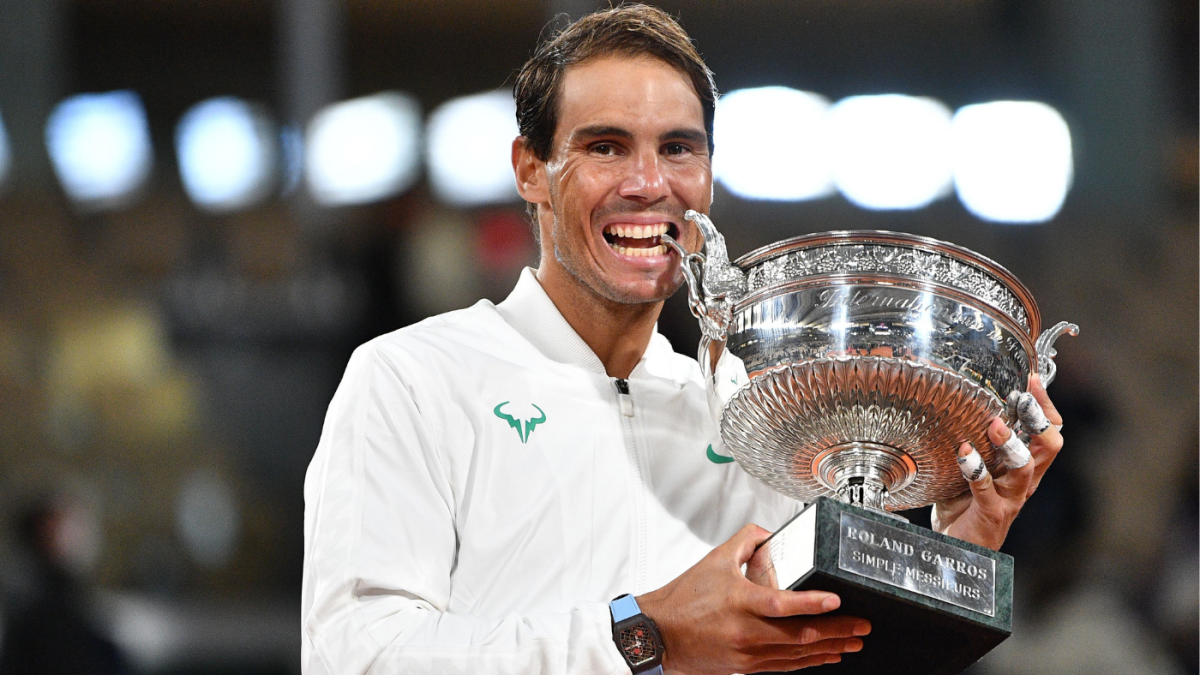 Grand Slam tournaments are the four most important annual tennis tournaments 
 Grand Slam tournaments Succes in Tennis is equivalent to how many grand slams a player has won
The Tennis 'big three' have won the most grand slam titles, and they continue to win
Grand Slams are the pinnacle of professional tennis competition. The two-week gruelling contest brings out the best in each player, assisting many in achieving legendary status.
Many players fall to pieces under pressure, while others relish the spotlight as a means of announcing their arrival at the top level. Grand Slam success in Tennis has always been the best way to achieve superstar status,
This article will look at the male tennis players who have won the most Grand Slam titles in history.
5 Bjorn Borg- 11
(born 6 June 1956 in Stockholm, Bjorn Borg was a Swedish tennis player regarded as one of the most significant competitors of the modern era.
He was the first male Tennis player since Laurie Doherty (1902-06) to win the Wimbledon singles championship five consecutive times (1976-80). He also won the French Open men's singles four consecutive times, six times (1974-75, 1978-81).
Borg had won 41 singles matches and five world championships in a row, a record that had never been broken. On the other hand, Borg was unable to win two of the four Grand Slam events, the US Open and the Australian Open.
Borg unexpectedly announced his retirement from professional tennis in January 1983, though he attempted a brief comeback in 1991.
4 Pete Sampras- 14
Pete Sampras is a former world No. 1 tennis player from the United States. His professional career began in 1988 and ended with him winning the 2002 US Open, thwarting longstanding rival Andre Agassi in the final.
Sampras set a record when he retired with 14 major singles titles: a then-record two Australian Opens, seven Wimbledon titles, and a joint Open Era record five US Open titles.
In total, he won 64 singles titles. He attained the world No. 1 ranking in 1993 and retained it for 286 weeks (third all-time), along with an Open Era record six consecutive Year-End No. 1 rankings from 1993 to 1998.
His accurate and mighty serve earned him the nickname "Pistol Pete" as a right-handed player with a single-handed backhand. Sampras was inducted into the International Tennis Hall of Fame in 2007.
3 Novak Djokovic- 20
Federer and Nadal were at full speed when the Serbian entered the arena. Djokovic's tenacity and determination have turned a two-horse race into a three-horse race.
Novak is a highly skilled player who has proven to be a major threat on all surfaces. Djokovic is an aggressive baseline player whose powerful return of serve makes life difficult for opponents.
Djokovic has had the most success on the hardcourt. Twelve of his 20 Grand Slam titles have come on hard courts, including nine Australian and four US Opens.
He also has six Wimbledon titles, but like Federer, he has struggled to make a name for himself in the French Open, having won only one Roland Garros trophy.
Djokovic, 35, possesses the skills and abilities to top the all-time Grand Slam winners list before retiring.
The Tennis star is currently ranked world no three after losing the top spot to Daniil Medvedev.
2 Roger Federer- 20
The Swiss legend is regarded as the greatest male tennis player of all time. Federer is one of the few players who can make the tennis sport appear simple on the court.
Roger excelled at groundstrokes and was proficient on the forehand and backhand. His accurate serves assist him in getting out of difficult situations.
He was the first male player to win 20 Grand Slams. His favourite venue has been grass court, where he has won eight Wimbledon titles. He also has five US Open and six Australian Open titles.
He struggled to establish his dominance on clay, winning only one French Open title. His desire for success has not waned; even at 40, he hasn't vanished.
1.Rafael Nadal-22
Nadal is the only player who has mastered the clay court. The king of clay recently won his 14th French Open title and has never lost a final at Roland Garros.
When it comes to clay, the Spaniard is on another level while other players scramble to survive their footing. Notably, his 81 consecutive wins on clay are the longest single-surface win streak in Open Era history.
Nadal has also completed a Grand Slam in his career. He has two grass-court titles from Wimbledon, four hard-court titles from the US Open, and two from the Australian Open.
As other players struggled to deal with Federer's overwhelming dominance, Nadal stepped up to be a worthy opponent.