Why Rafael Nadal will be a major threat to other competitors at Wimbledon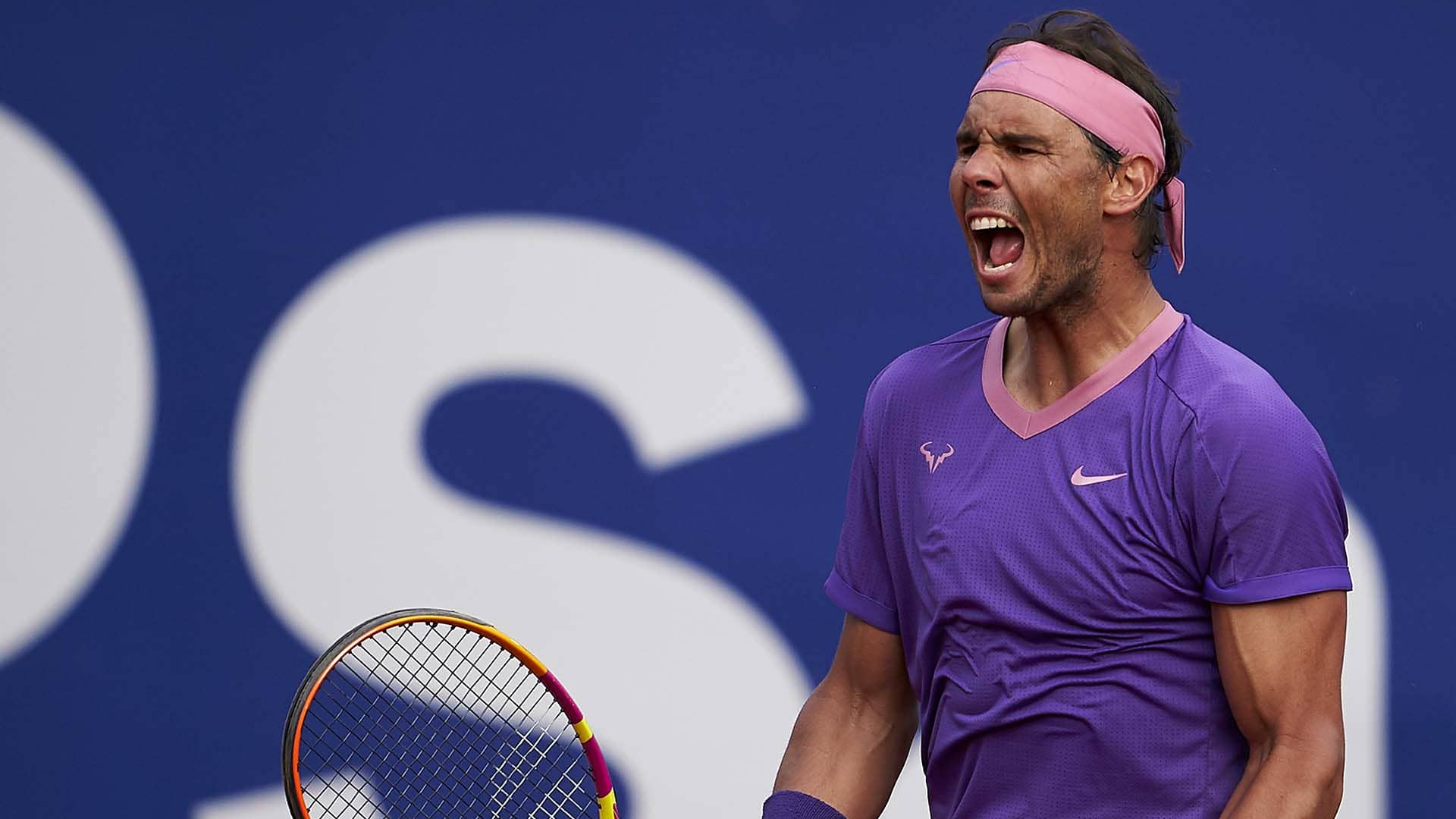 Rafael Nadal is expected to compete at this year's Wimbledon tournament starting 27th of June
 The Tennis star is likely to be a major threat to other competitors considering his previous performance 
According to his coach, Nadal is fit to play at Wimbledon, and his chronic foot injury is not a worry
Wimbledon was stripped of ranking points due to the banning of Russian and Belarusian players
Rafael Nadal is widely considered the greatest Tennis Player. The Spaniard has the most Grandslams and two more than Novak Djokovic, and the legend Roger Federer Nadal is known primarily for his dominance at Roland Garros, the King of Clay has won 14 French Opens.
He has never been defeated in all the times he reached the finals tournament. The 22-time Grand Slam champion is a major threat at all four majors—and he's undoubtedly one of the biggest threats at Wimbledon this year.
Despite his recurring foot injuries, Nadal performed well at Roland Garros; His coach stated that the tennis star is perfect and everything is in good shape ahead of Wimbledon.
1 Rafael Nadal has won Wimbledon twice before
Nadal is one of only four current men's tennis players to have won Wimbledon twice, in 2008 and 2010.
With eight-time champion Roger Federer still out with a knee injury, Nadal will be one of only three former champions in the men's draw this year, joining six-time champion Djokovic and colleague two-time winner Andy Murray.
2 He has reached the Wimbledon finals three times
With runner-up finishes to Federer in 2006, 2007 and Djokovic in 2011, The king of clay is one of only 13 men in the tournament's history since 1877, precisely 145 years ago, to have reached five (or more) finals at Wimbledon.
3 He came close to making another two finals in his last two appearances.
The king of clay reached the Wimbledon semifinals in both his past appearances in 2018 and 2019. He was narrowly defeated in both of those first two semifinals against Novak Djokovic, holding five break points in the fifth set before capitulating 6-4, 3-6, 7-6 (9), 3-6, 10-8 after five hours and 15 minutes.
Federer crushed him in the 2019 semifinals, 7-6 (3), 1-6, 6-3, 6-4,
4 Wimbledon was the second of the four majors he won.
Nadal won his first four grand slams at Roland Garros in 2005, 2006, 2007, and 2008, and a few weeks later, he won his first Wimbledon Grand slam title, defeating Federer in an intense battle, 6-4, 6-4, 6-7 (5), 6-7 (8), 9-7. The following year, in 2009, he won his first-ever Australian Open title, and the following year, in 2010, he won his first US Open title.
5 He's accomplished the Roland Garros-Wimbledon double before.
In 2008 and 2010, when there was only a two-week grass-court lead-up season between the two, he achieved one of the most challenging doubles in tennis.
He is one of only two men in the Open Era to have done the Roland Garros-Wimbledon double more than once, the other being Bjorn Borg, who did it three years in a row in 1978, 1979, and 1980.
6 He has a 78% winning percentage on grass
In his career, he's 71-20 on grass, or.780. Only Federer (.869), Djokovic (.850), Matteo Berrettini (.846), and Murray (.846) have a higher career winning percentage on this surface (.826).
Lastly, he is not only an undefeated 14-0 at Grand Slams in 2022 but also the only man to reach the quarterfinals or better at the year's first two majors.
Nobody has performed better at the majors this year than Nadal, who won the Australian Open and french oPen in the same year for the very first time in his professional career.
Is Rafael Nadal's recurring foot injury a worry ahead of Wimbledon?
According to his coach, Rafael Nadal's foot is not bothering him ahead of his first Wimbledon appearance in three years.
Nadal won the French Open earlier this month but revealed afterwards that his foot had been anaesthetized due to pain from his chronic condition, Mueller-Weiss syndrome.
The news that Nadal would undergo minor foot surgery following the French to relieve pain cast doubt on his participation at SW19, but the 35-year-old appeared in good spirits when he arrived.
The Wimbledon tournament starts on the 27th of June. The tournament was stripped of ranking points by ATP and WTA due to the banning of Russian and Belarusian players due to the Russian invasion of Ukraine.
Tennis stars such as World No 1 Daniil Medvedev will no compete.