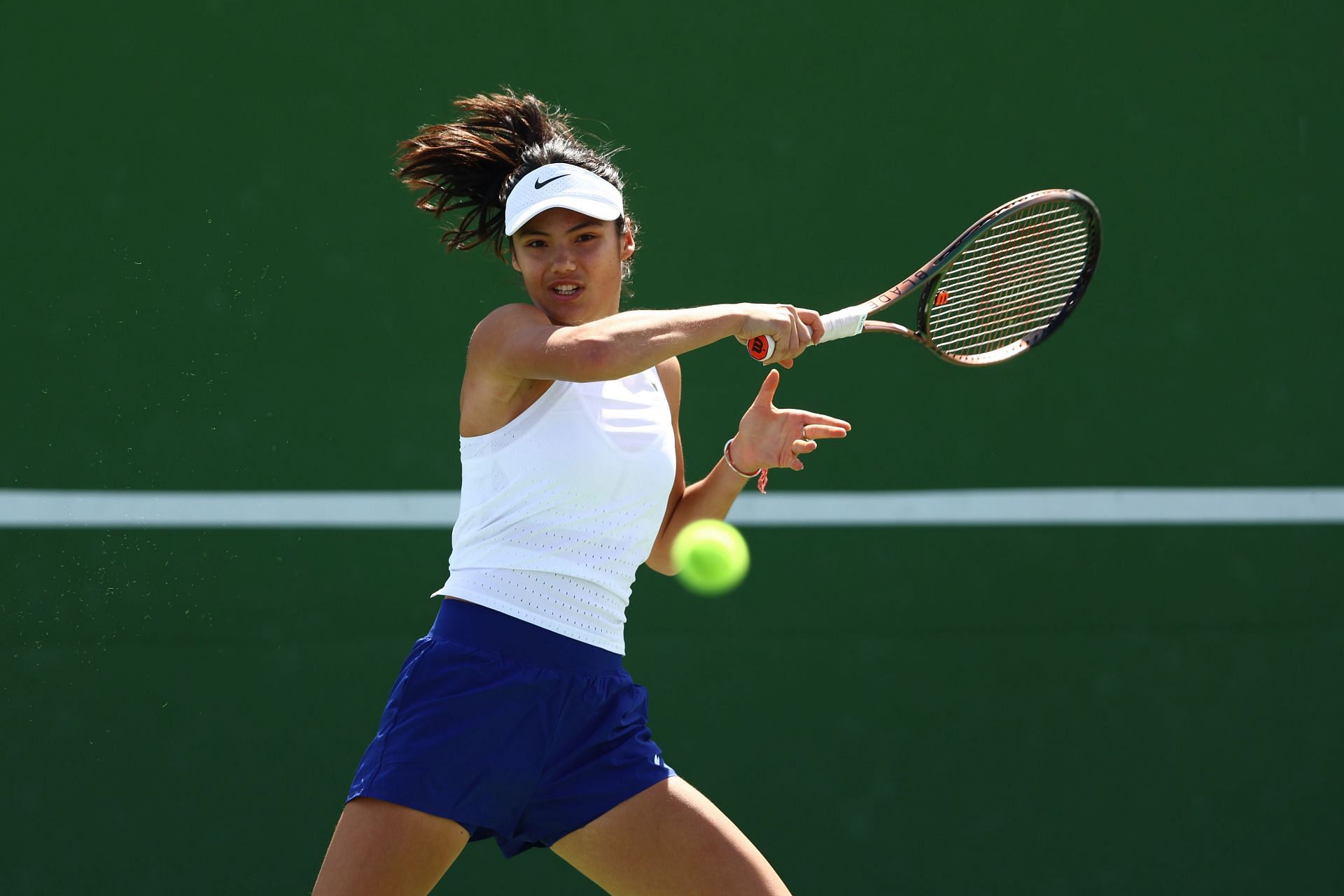 Emma Raducanu admits she was not strong enough to give strong serves.
Her hip injury also contributed to her loss at Indian Wells
Pundits says that the challenges she is going through are normal to every high-level WTA player
It was a tough game for Emma Raducanu on Sunday when she lost the last set by two points to Petra Martic at the Indian Wells.
Raducanu was just two points away from the fourth round of the BNP Paribas Open when she lost to Martic.
It was a match that should have given her a lot of hope even though she was leading 5-4 with a break. But Martic rattled off three straight games to win in two and a half hours.
It was a hard loss and she admits so, especially her serves which require more strength.
"It was a tough one not being able to serve full out so I was having to work so hard just to hold. I've just got to get stronger," she told the press on Sunday.
Afterwards, Raducanu admitted that she had been struggling with a stiff back for the past few days. And these issues are normal for a player who is still adjusting to life on the senior circuit.
"I've had it for the last few days, just a product of training hard and probably the last match was pretty intense too and it didn't settle down.
"When you are crossing your fingers to hold serve every time, it's tough. I couldn't really drive up and I was kind of struggling to turn and reach. The margins were so small."
Those who are toughest on the teenager will claim that she blinked when the winning post was in sight and let Martic fight her way back into the match. But that is not an accurate reflection of the contest.
Raducanu's spectacular first-set tie-break demonstrated the great quality waiting to escape the British teenager at this point of her development, offering so much promise for the remainder of 2022.
When it comes to the WTA Tour, she may not be physically able to compete at the highest level on a consistent basis, but there is real hope that the future will bring significant benefits.
The Miami Open, which takes place later this month, has been mentioned as a possible break for Raducanu. However, the Brit reaffirmed she expects to play in the next major WTA Tour event and that is what she needs to accomplish.
Raducanu's upcoming weeks and months will be hampered by exhaustion and injury, but she exhibited flashes of brilliance against Martic that prove her US Open victory in September was not a one-hit-wonder.
Many of Raducanu's detractors will go away if she is given time to adjust to life on the WTA Tour.
Ever the 19-year-old won the US Open 2021 in New York, life changed for her as tennis fans upped their expectations.
They always want her to win but she hasn't been so lucky ever since. With her first opening match victory against Caroline Garcia, the expectations are high once more.
Since late last year, Raducanu's tennis life took a hit – first when she tested positive for COVID-19 in December 2021.
As if this wasn't enough, she picked blister injuries at the Australian Open 2022 that took weeks to heal. Still, she had to contend with a hip injury that affected her game with the Croatian on Saturday.
Raducanu has since asked her fans to lower their expectations.