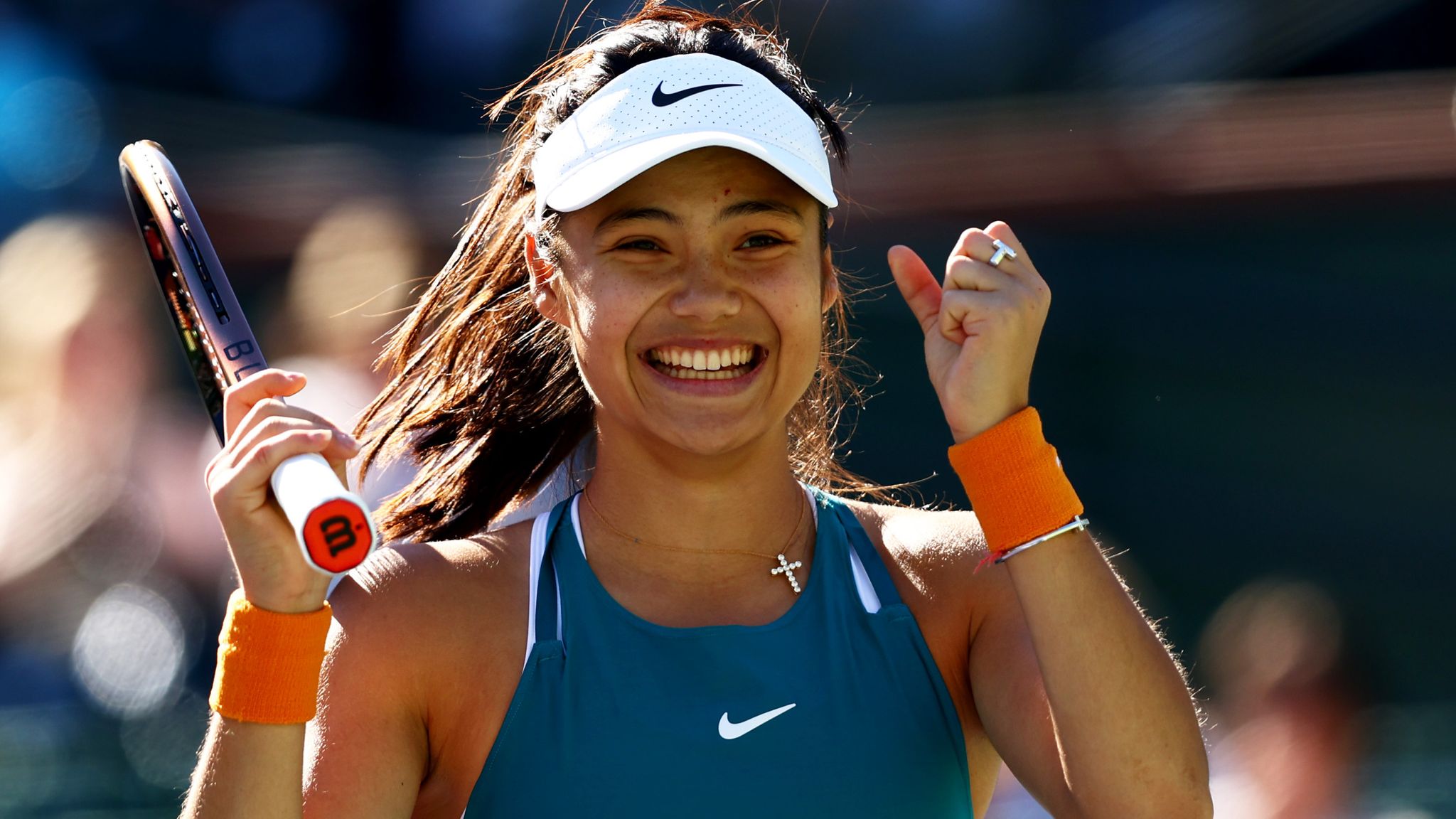 Emma Raducanu won her first opening match at the Indian Wells against Caroline Garcia
But, she admits it could have gone wrong because Garcia was powerful and speedy
Raducanu beat Garcia in three sets; 6-1, 3-6 and 6-1 to resoundingly win the first-round match.
British teen tennis star Emma Raducanu won her first opening match at the Indian Wells but admits she could have easily lost to her competitor Caroline Garcia.
Raducanu beat Garcia in three sets; 6-1, 3-6 and 6-1 to resoundingly win the first-round match.
She shrugged off injury worries heading into the event to deliver some superb tennis.
"I thought the level of tennis was pretty high and it means a lot to have just come through that. It could have gone either way," Raducanu told Tennis 365.
She praised Garcia for playing such a wonderful match adding that she was speedy and powerful.
Raducanu had to match Garcia's speed in to seal victory in the third set.
"She plays extremely powerful and fast so as soon as I let up in the second set she climbed on top of it straight away.
"I knew I had to make some adjustments in the third set so I'm really happy that I was able to work that out in the match and come through a tough one."
When she picked up a leg injury in Mexico just over two weeks ago, the 19-year-old thought that she would miss one of the most prestigious tournaments on the tennis calendar.
While many expected her to miss the BNP Paribas Open, she surprised everyone by returning and defeating former world number four Garbine Muguruza in straight sets.
With coronavirus and blisters hampering her progress at the Australian Open earlier this year, Raducanu's success at the US Open was timely.
Raducanu had a commanding lead in the first set and appeared destined to cruise to victory when she broke Garcia at the start of the second, but the British No. 1 fought back and there were fears that her difficult start to the season would continue.
An admirable Raducanu came out firing in the fourth and final set, jumping out to an early lead of 3-1 and then capitalizing on her opponent's mounting errors to win the set and advance to face Petra Martic in the third round.
For the first time in her career, Raducanu is aiming for a long run in a WTA 1000 tournament, which might put her in the top ten in the world rankings.
Raducanu's impressive stats won her admiration from former world No.1 Andy Murray.
Murray feels teenage star Emma Raducanu is Britain's next tennis inspiration as he nears his retirement.
Murray, 34, has a distinguished tennis career that includes two Wimbledon crowns, one US Open crown, and two gold medals from the Olympic Games.
For more than a decade, Murray has been the face of British tennis, and Raducanu appears to be the person who will take his place.
In September of last year, at the age of 18, she became an overnight sensation after winning the US Open. She became the first qualifier to win a Grand Slam.
"It's been difficult. Hopefully, with Emma Raducanu's success and stuff, that will get more younger people into the sport," Murray told Moselle Open.
Murray's mother is working with young girls in the grassroots who love tennis.